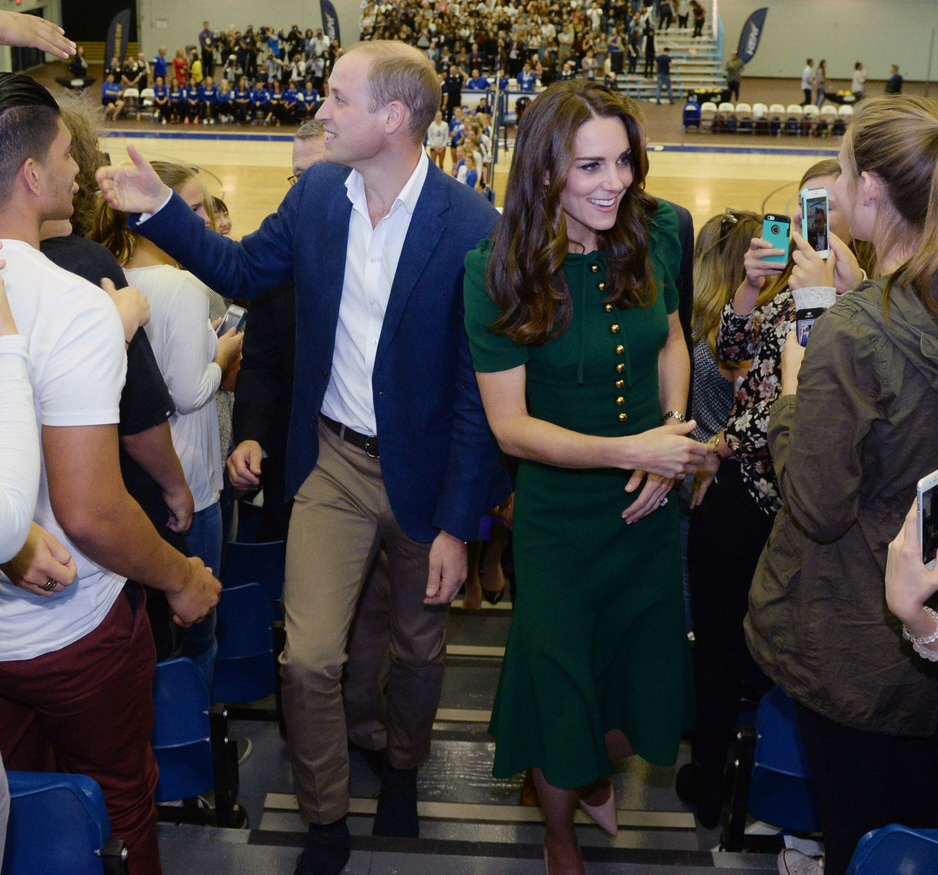 I have to say, the Duchess of Cambridge hasn't been bothering me at all during the first days of the Cambridges' Canadian tour. I think it's because after all this time, the expectations are incredibly low for both the Duke and Duchess of Cambridge and Kate hasn't had any problems meeting the bar. William, on the other hand, is the one making the gaffes. I also think that my perception of this royal tour has been helped by the fact that I was barely paying any attention to the royals in the weeks leading up to the tour, possibly because Poor Jason, their PR guy, wasn't going overboard with pre-tour press pieces. It was a good strategy.
These are photos from Tuesday's outings for William and Kate. They visited the University of British Columbia in Kelowna, they met with college students and First Nations representatives and more. For the day's activities, Kate wore this buttony (!!) green Dolce & Gabbana which retails for a ghastly sum of £2,150. Like, this dress would be cute if it cost a few hundred dollars. The fact that it costs more than $2500 is insane. It's JUST a little green dress with a flared skirt and buttons. It looks like something a prissy secretary would wear (no disrespect to prissy secretaries!). Kate is really experimenting with higher collars during this tour, and the effect is… not great? She already comes across as rather uptight, and the higher necklines aren't helping. Something nice: this is the best her hair has looked in a while, possibly because she isn't wearing a fall/wiglet?
Meanwhile, the big gossip from this trip seems to be that William and Kate have been "snubbed" two days in a row by the Okanagan Nation Alliance Chairman, Grand Chief Stewart Phillip. Under pressure ahead of their trip, William and Kate agreed to do some meaningful meet-and-greets and photo-ops with representatives from Canada's First Nations peoples. Grand Chief Stewart Phillip was scheduled to attend Monday evening's VIP reception at Government House, but he backed out at the last minute. He was also scheduled to appear at the university on Tuesday, but once again backed out at the last minute. Why the high-profile snubs of the Cambridges? Politics. Stewart Phillip referred to these ceremonies as a "charade" masking the difficult and complex relationship between crown, government and First Nations people. Other First Nations chiefs did attend these events though.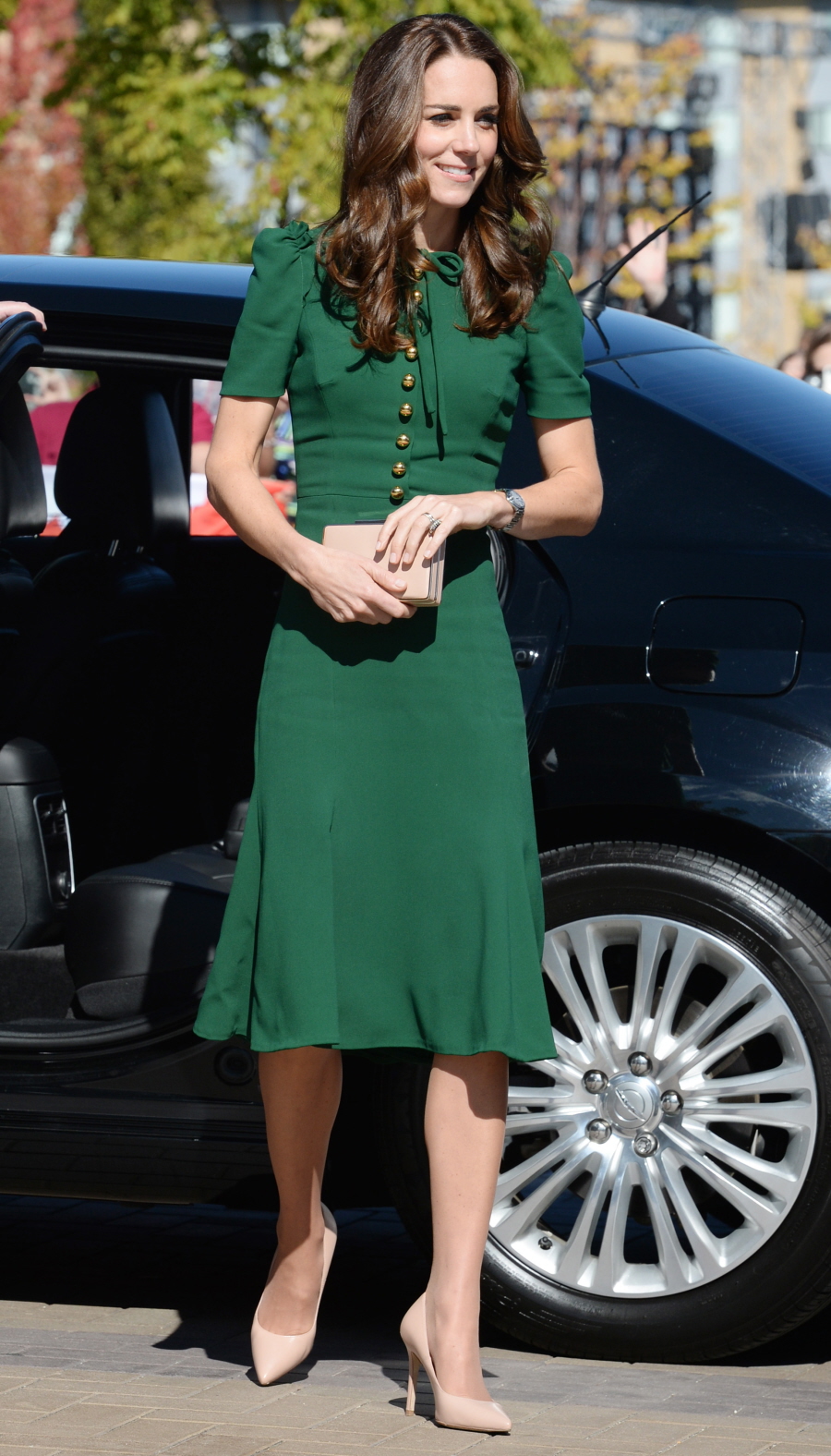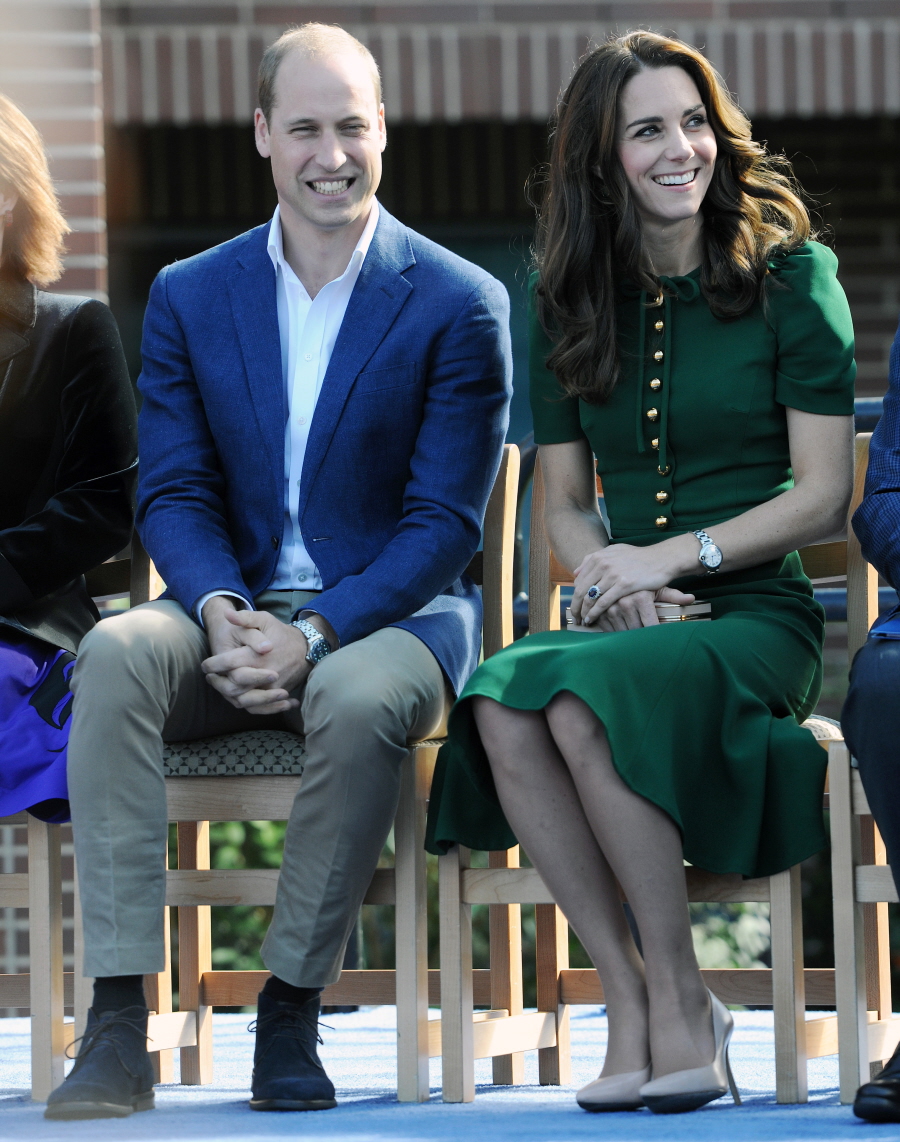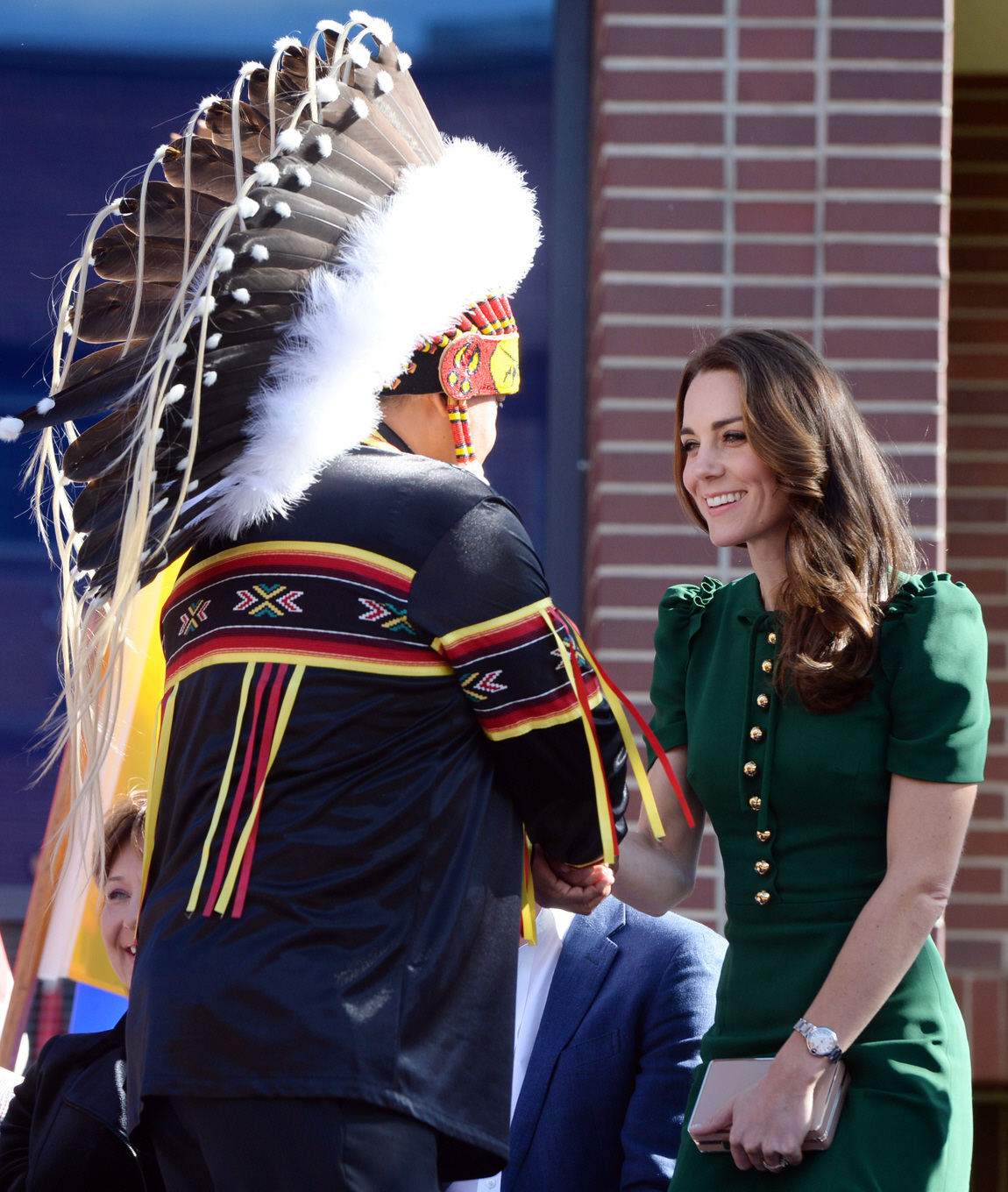 Photos courtesy of WENN, Pacific Coast News.