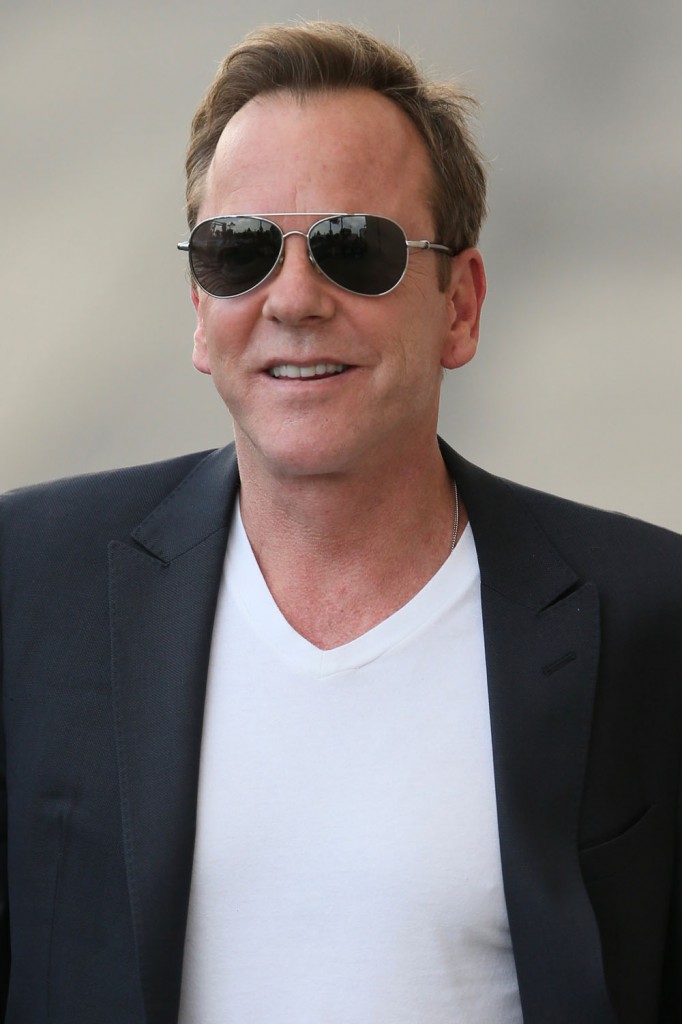 Before Brad and Angelina (RIP) and so many other famous pairings, one of Hollywood's biggest power couples was Kiefer Sutherland and Julia Roberts. The two co-starred in 1990's Flatliners. After a whirlwind year of dating they were about to have their dream wedding – until Julia channeled her inner runaway bride and flatlined their union, running off to Ireland with Kiefer's Lost Boys co-star, Jason Patric. It's a good enough plot for a movie, don't you think?
Well, after 25 years, Kiefer opened up to People Magazine's Jess Cagle about the relationship. He feels that Julia did the right thing by leaving him at the altar. The 49-year-old actor, promoting his new ABC series Designated Survivor (and his recent CD release Down in a Hole), gave Jess the lowdown on what appeared to be the wedding of the 90s. The couple had set a date of June 14, 1991 and were going to be married in front of 150 guests on 20th Century Fox's Soundstage 14, with a tropical-themed wedding. Three days before the wedding, Julia had a friend call Kiefer and tell him it was over. That's a scumbag move, I don't care who you are. I'm sure in this day and age, she would have broken up with him via text, because that's what the kids do now. And adult men who date me, but that's another post.
Maybe the breakup of Brangelina put Kiefer in a nostalgic mood, but he had a lot to say to Jess about the demise of the relationship – all of it without talking any passive aggressive swipes at his former fiancee. He said he felt Julia did what she did because, "I think she was being realistic for herself. I think that's much better." He went on to say that the enormity of the wedding and living a life together was just too much for the young actress, stating:
We were young and we were both very much in love, we had decided that we wanted to get married, but then this other thing kind of took over. She was arguably the most famous woman in the world, and this wedding that was supposed to be something between the two of us became something so big.

And then, in the middle of that, I think she had the courage – it wasn't what she wanted to do, in the end.

And I think it took a lot of courage, even amongst all of that other stuff, to be able to say, "I can't do this."
When he says they were young, they were. He was 24 and Julia was 23. I got married for the first time when I was 24 (in what is now dubbed the "starter marriage") and I would have told Julia, "Girl, NO." I still think getting married in your 30s is ideal. Side note: it's also good to pick a mate who shares your same interests, but that's also another post. My picker was broken the second time too. And in pretty much every subsequent relationship since, but again, another story. Kiefer alluded that his affinity for the sweet nectar of the dos (that's booze if you didn't know) and hints of infidelity with a go-go dancer may have contributed to Julia ending the pairing. It is nice that he's able to talk about it without coming off like a bitter, scorned guy.
One past relationship Kiefer seems more emotional about was the 8-year run he had on 24. He told Jess that leaving the show was like a breakup, confessing, "We all spent eight years trying to finish this thing and we finally did….I was lost for about a year. It was like the worst breakup I have ever had. It was very bizarre." Well, it was the longest relationship Kiefer's seemed to have, isn't it? I'm really not sure why, after 25 years, Kiefer felt he needed to talk about Julia, but I actually kind of like him a little better after getting his side of the story.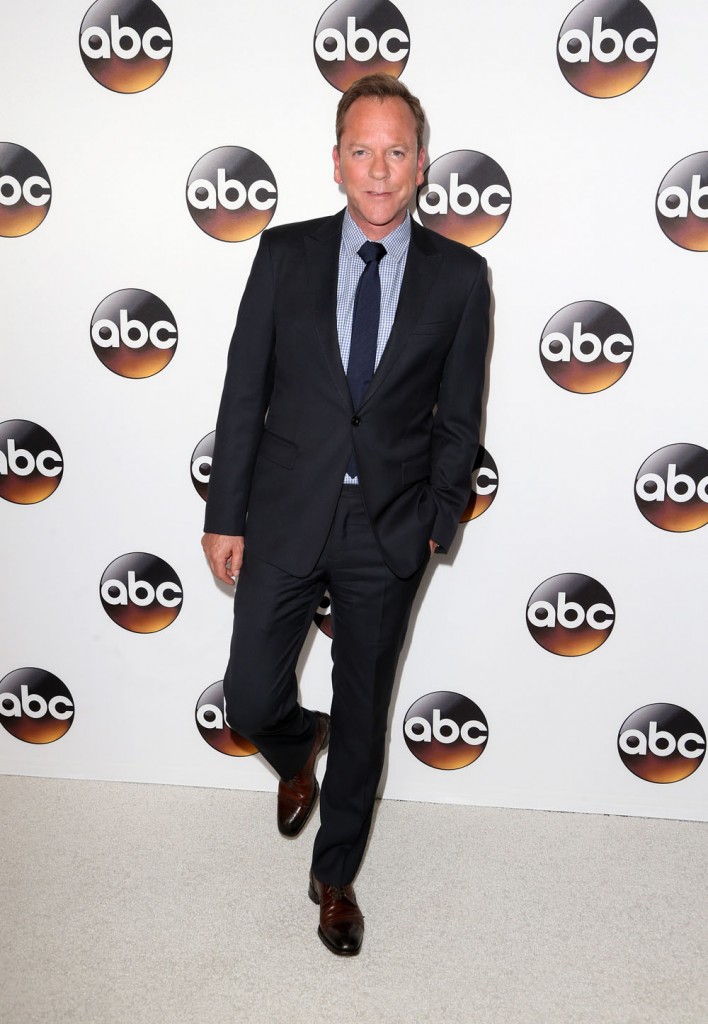 Photo credit: Getty Images, WENN.com