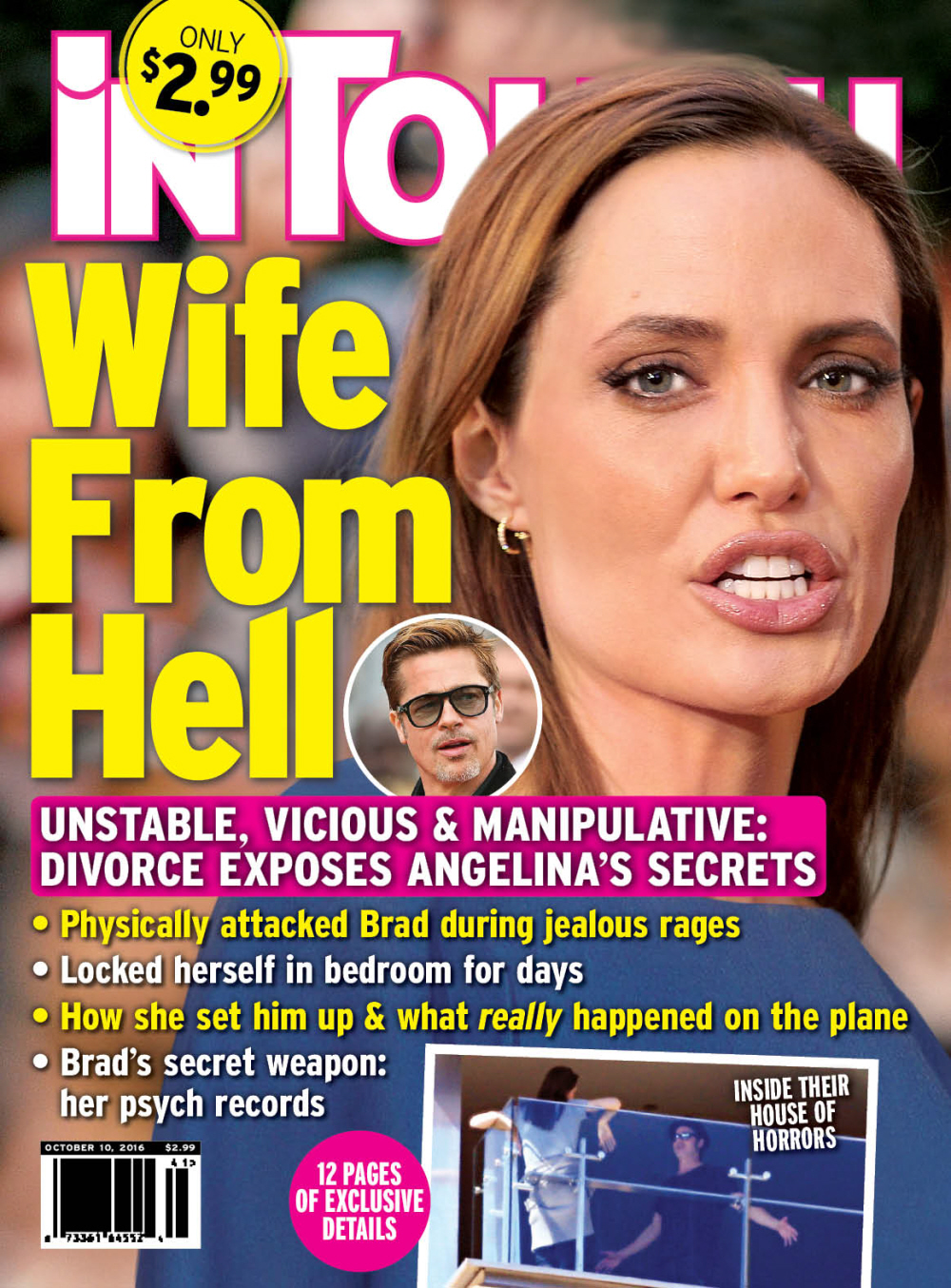 As we already saw with US Weekly's cover – in which The Villainess Jolie masterminded a plot to destroy Brad Pitt – this week's tabloids are going to be pretty messy. In Touch Weekly put "WIFE FROM HELL" Villainess on their cover too. And despite the cover promises ("physically attacked Brad!" and "Brad's secret weapon: her psych records!"), the cover story excerpt being released thus far is pretty mundane. Meaning… I actually think In Touch had a decent scoop about the investigation into Brad's actions on the plane, but In Touch decided to go with the most scandalizing cover lines ever.
In Touch, the only magazine to reveal details inside Brad Pitt and Angelina Jolie's $400 million divorce days before she filed divorce papers, is now reporting the shocking details inside Brad's child abuse investigation. The weekend of Sept. 17 the Department of Children and Family Services showed up at Brad Pitt's door. DCFS had received a disturbing anonymous call alleging that a drunken Brad had gotten physical with his eldest son on a flight from France to LA as the plane stopped to refuel at Minnesota's Falls International Airport on Sept. 14.

A source with knowledge of the investigation exclusively reveals, "Brad admitted to being drunk and losing his temper, but that's it. He even took a urine drug test on the spot."

During his intense interview with DCFS, Brad made it clear he is no abuser. His attempt to control the kids turned into an ugly scene but there were no punches thrown. The source adds that Brad "was extremely remorseful about the entire situation."

Brad's wife, Angelina Jolie, wasn't at the house during the interview because she had taken Maddox, 15, Pax, 12, Zahara, 11, Shiloh, 10, and twins Knox and Vivienne, 8, and moved them away from their father and into a nearby rental property with her.

But In Touch has exclusively learned DCFS contacted her as well. Angelina, the family's four nannies and the kids were interviewed by DCFS after the melee. (They were all interviewed individually.)

"Angie said Brad loses his temper with the kids a lot and that there is drinking and drug use," explains the source with knowledge of the investigation, adding that unlike Brad, 52 — who wasn't permitted to see his children during the early days of the DCFS inquiry — Angie, 41, was not asked to submit to drug testing.

"The younger kids — Zahara, Shiloh and the twins — all told DCFS they missed their dad. Maddox and Pax didn't express that sentiment and seem to think they are tasked with being their mother's protector."
Good scoop or just a good assumption of what it's like to be investigated by DCFS? The reason I believe this – God help me – is because I sort of assume this dynamic is probably dead-on about how the kids feel. Even according to "Brad's story" as told to People Magazine, Maddox was the one who got in between Brad and Angelina when Brad was getting in Angelina's face on the plane. Maddox is the oldest, and Pax is the second-oldest son. They probably do feel like they need to "protect" their mom. And it's not like they're being "tasked" with it either. I would argue that it's pretty common for sons – especially the oldest sons in a large family – to feel like it's their responsibility to look after their mom, especially if they're used to seeing dad scream at mom.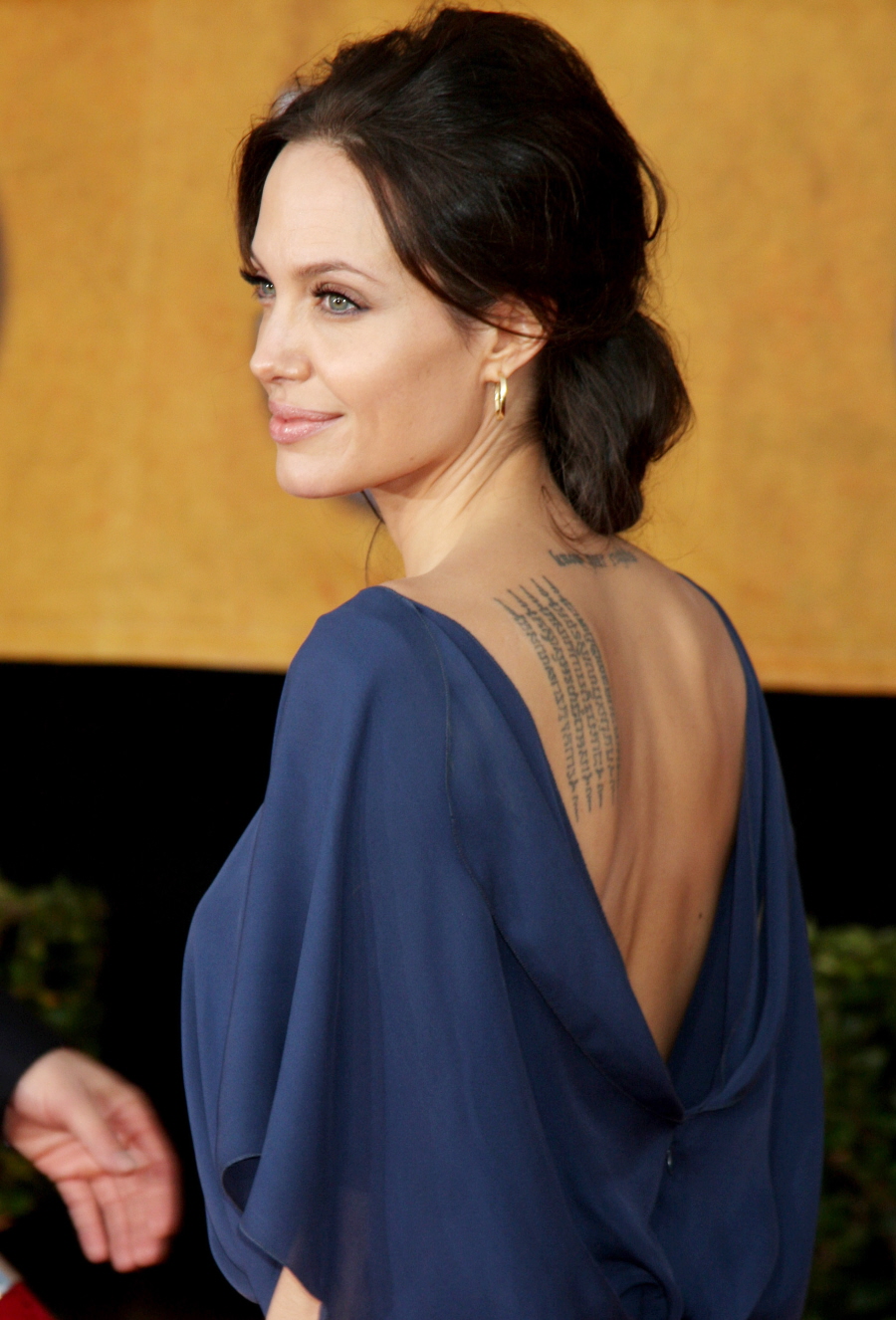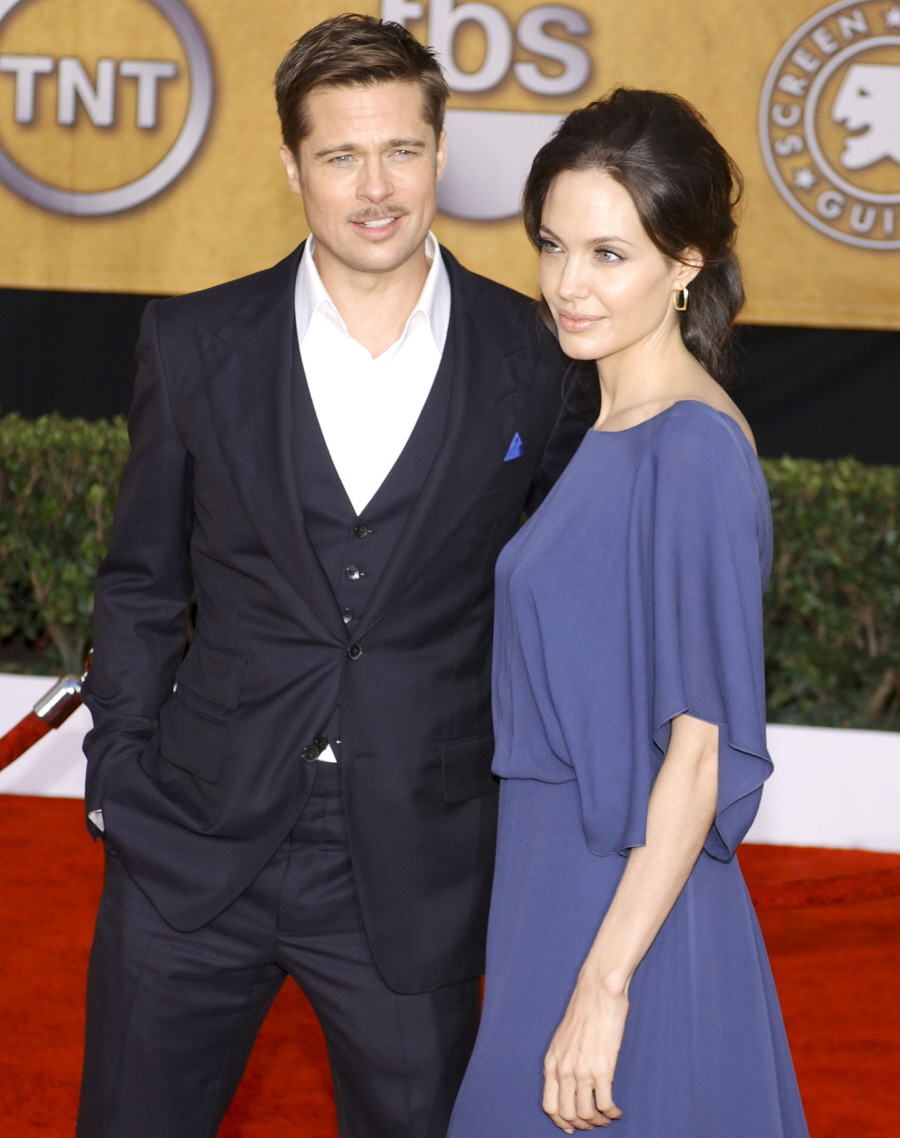 Photos courtesy of WENN, cover courtesy of In Touch Weekly.