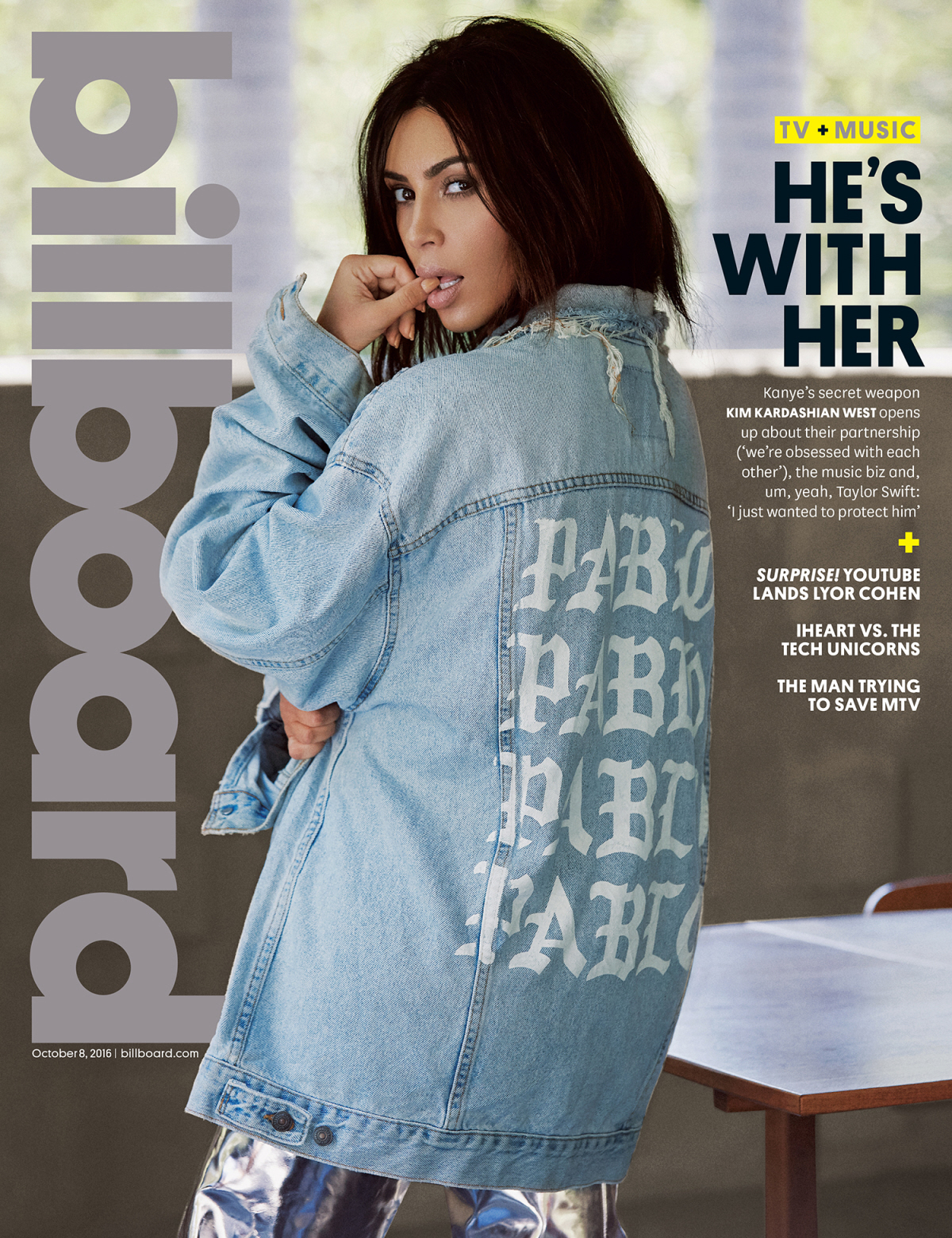 Kim Kardashian covers the latest issue of Billboard, a magazine for people within the music industry. Of course she doesn't belong on the cover of Billboard… or does she? Billboard acknowledges the question by writing: "She has become not only her 39-year-old husband's muse, but his sounding board and amplifier of his message — and thus one of music's most influential non-musicians." So music's muses can get the cover of Billboard too. The interview takes place in New York a few weeks back, as Kim helps Kanye organize his Life of Pablo concerts at Madison Square Garden, plus she's helping out with his Yeezy show (which went badly). The biggest headline from this piece is absolutely the Taylor Swift section, even if Kim makes the effort to claim she doesn't want to talk about Tay-Tay. You can read the full piece here. Some highlights:
Their NYC rental: Here in New York, the couple still owns Kanye's pre-marriage apartment, but it's too small for their family, so they made a deal with Airbnb to provide a five-story place in Chelsea in exchange for social media posts. The apartment, she says, is "the sickest."

She has a lot to say to Kanye about everything: "I'll be a full critic. I could just say, 'OK, the lighting should be different here.' He loves the opinion. And then he will go into rehearsal the whole next day and totally perfect it."

The Taylor Swift Receipts: "Ugh, do we really have to talk about Taylor Swift?" Just a little bit. "I'm so over it," she says with a laugh. "If it were up to Kanye, it all would probably never have come out. He can handle it, he has no hard feelings. He doesn't even really care. I just wanted to protect my husband. I saw him getting a lot of sh-t… It wasn't even about a look or anything, or to have this feud — it was like, 'OK, here's the truth.' Done. Let's all move on. I feel like I don't want to talk about her anymore."

She was obsessed with MTV's The Real World. "I was like, 'Oh, my God, that's what I want to do.' It's crazy that it has come full circle — the producers of my show were the ones that created The Real World."

Her early days, hanging with Paris Hilton: "I just thank God for my rhinestone Sidekick. I would sit there checking Myspace all the time. They probably thought I was so boring."

Her "surprise" first pregnancy: "I freaked the f— out. We weren't trying or planning on it and I just didn't think I was ready. But you're never ready. It happens when it's supposed to happen and at the right time."

Their family life: They have a rule to never argue in front of the kids. "Right as my parents were splitting up I overheard one argument," she says. "One time in my whole life." They watch a lot of animated movies, which Kanye loves as much as the kids do, and when it's just the two of them, they binge-watch shows like Empire. "We'll go to Big Sur and not leave our hotel room for two days and just watch show after show."

Eventually allowing North to be on KUWTK: "I would have to, like, change my clothes because I would have throw-up all over me." And anyway, she's pretty sure her kids (including Saint, who turns 1 in December), of all children, will be able to handle fame. In fact, it's fate. "Both times when I was pregnant I'd literally just pray, 'I hope my baby can handle this life.' I believe their souls choose us to be their parents — that they choose this life. That's my belief."

She plays dumb on the show: "I just don't think it's exciting to see me building an app. The most exciting stuff is just when we are at home, in our kitchen, doing absolutely nothing. So I get that. I take one for the team."
The Taylor Swift stuff is surprisingly well-played, right? It was obviously one of the big reasons why Billboard even gave Kim this cover, because they wanted her to speak about it. So she did, but she also let it be known that she's over it too. Yes, she dropped the receipts and completely changed the narrative on and around Taylor Swift, arguably the most powerful woman in music today. And because Kim did it with a shrug, that makes it somehow even funnier/more powerful.
Regarding her babies and fame… "I'd literally just pray, 'I hope my baby can handle this life.'" Are you joking?? Of all things, you pray that your babies can handle being fame-adjacent?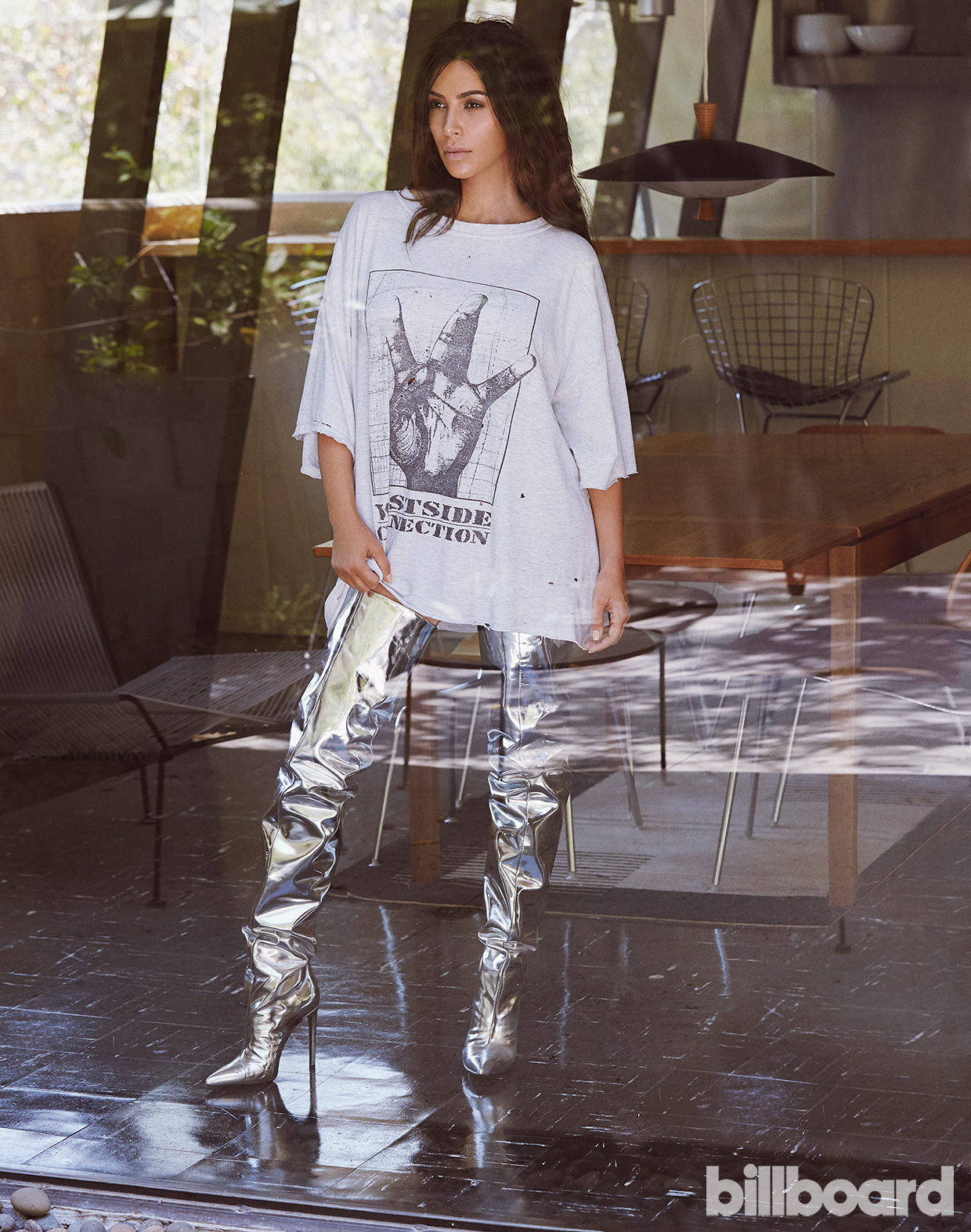 Photos courtesy of Billboard.