One of the funniest parts of Miley Cyrus's stoned Elle interview was the shade she threw on Alicia Keys, also a judge on The Voice, for having a makeup artist when she insists on going makeup free. Miley said that she does her own makeup but "Alicia doesn't really wear it. But she's got a makeup artist and I don't." Then Miley made a bunch of excuses for why she does wear makeup and it made about as much sense as the rest of Miley's interview.
Alicia has been going without makeup for some months now and while it seemed like a put-on at first she's committed to it and she's said that she's not anti-makeup in general. This is just a choice that she's making. In a new interview with Access Hollywood, Alicia talked about going makeup-free and described it as a kind of challenge to herself, although I think she was making a broader point. You can see the video on Access Hollywood and here's what she said:
Gwyneth Paltrow just posted a photo on her birthday like 'no makeup, holler at me now' I just wonder if you expected that kind of response when you made the choice for yourself?
No. I didn't even really think about it to be honest. I was just realizing, just like I was saying, this evolution of even realizing how I could just be. You can just emanate. Here's me. And learning that is like a constant challenge. Every day I'm challenging myself like 'come on Alicia, don't forget.'
I like this, I think it's a nice point to make as long as it's framed as a personal choice, which Alicia has done, and not as a challenge to all women. It's also worth looking at how you present yourself and what your personal choices are regarding that, and how to be your most authentic self. For Alicia, that means not wearing makeup.
Alicia is promoting the music she wrote for the Disney movie Queen of Katwe, about a young Ugandan girl who becomes a chess master, starring Lupita Nyong'o and David Oyelowo. She also has an interview with E! in which she talked about her sons with husband Swizz Beats, Egypt, six, and Genesis, one and a half. Alicia said that she's trying to help protect their innocence. "I love them to just be able to be innocent… to create their world and what the world looks like for them." She has such a unique way of looking at things.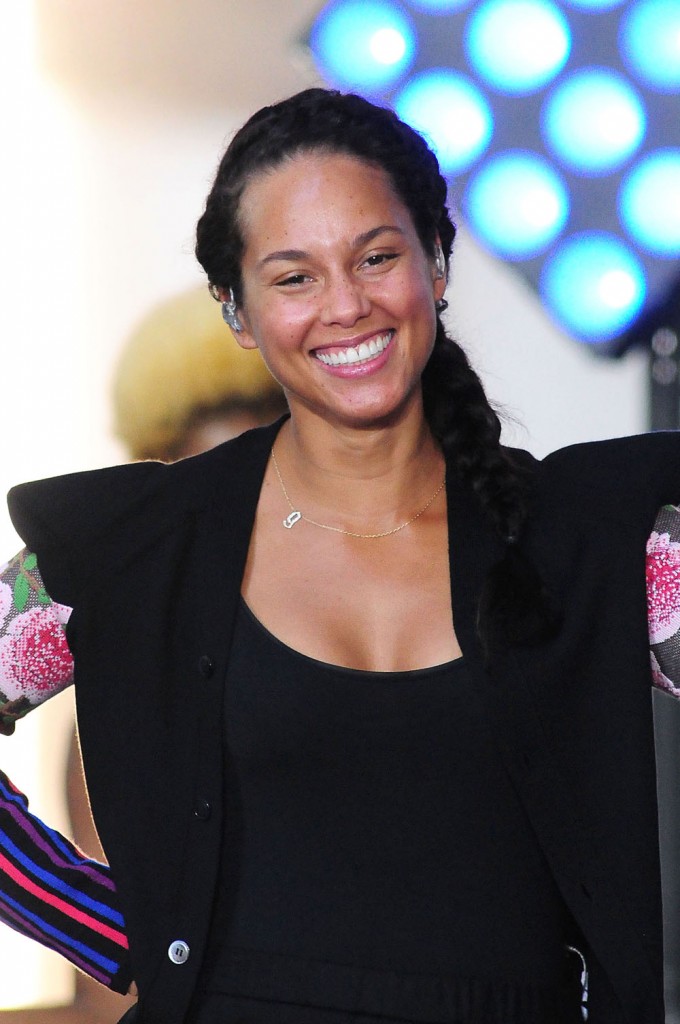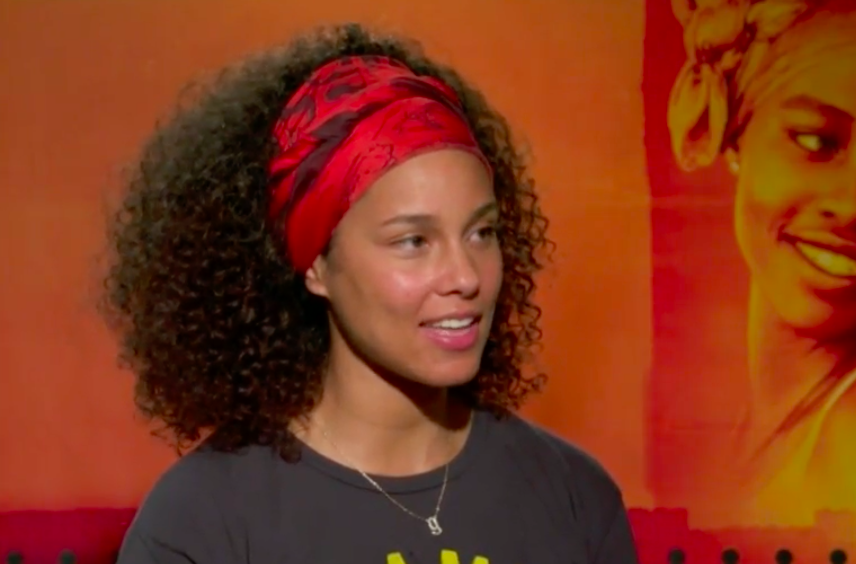 Photos credit: WENN and Getty