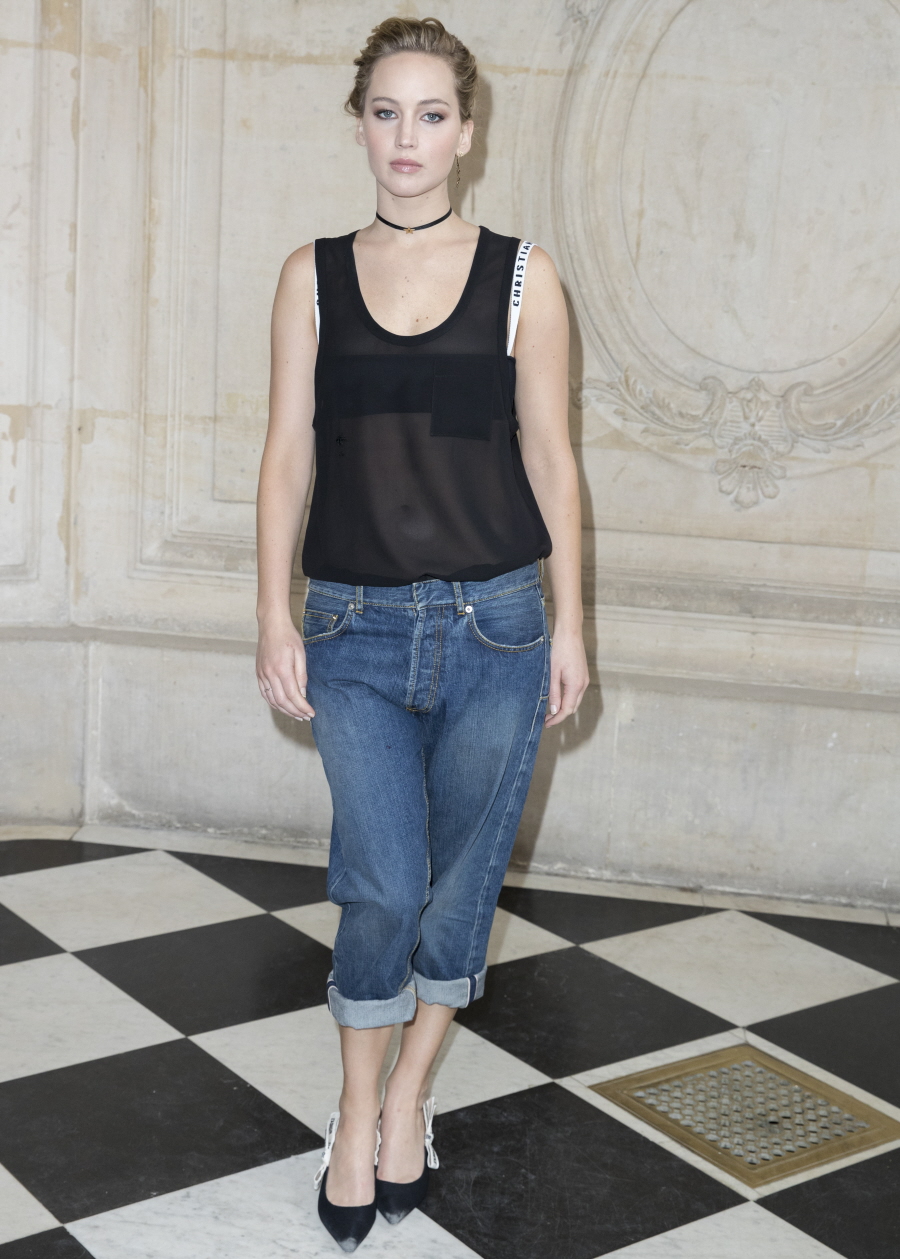 Dior's show at Paris Fashion Week is one the hottest tickets of any fashion week in any city. Models, fashionistas and celebrities rearrange their schedules just to be available for the Dior show, and all of the faces of Dior are likely contractually obligated to show up at a few shows a year. Which is how Jennifer Lawrence – who has been undercover for MONTHS – deigned to appear at the Dior show on Friday. And when I say "deigned," I mean… she looks completely over this. She didn't want to be in Paris for the Dior show at all. I can see it on her face. And I don't know if Dior chose Jennifer's outfit or what, but Dior's golden girl definitely got the worst ensemble. That might be why she's so glum-looking too. "Oh, jean capris? Really? Okay, I guess… since I'm contractually obligated."
And to think, I actually had high hopes for Dior's new creative director, Maria Grazia Chiuri, who took over from Raf Simons this year. Simons was doing terrible things with the label. But judging from these clothes… um, Chiuri isn't doing much better.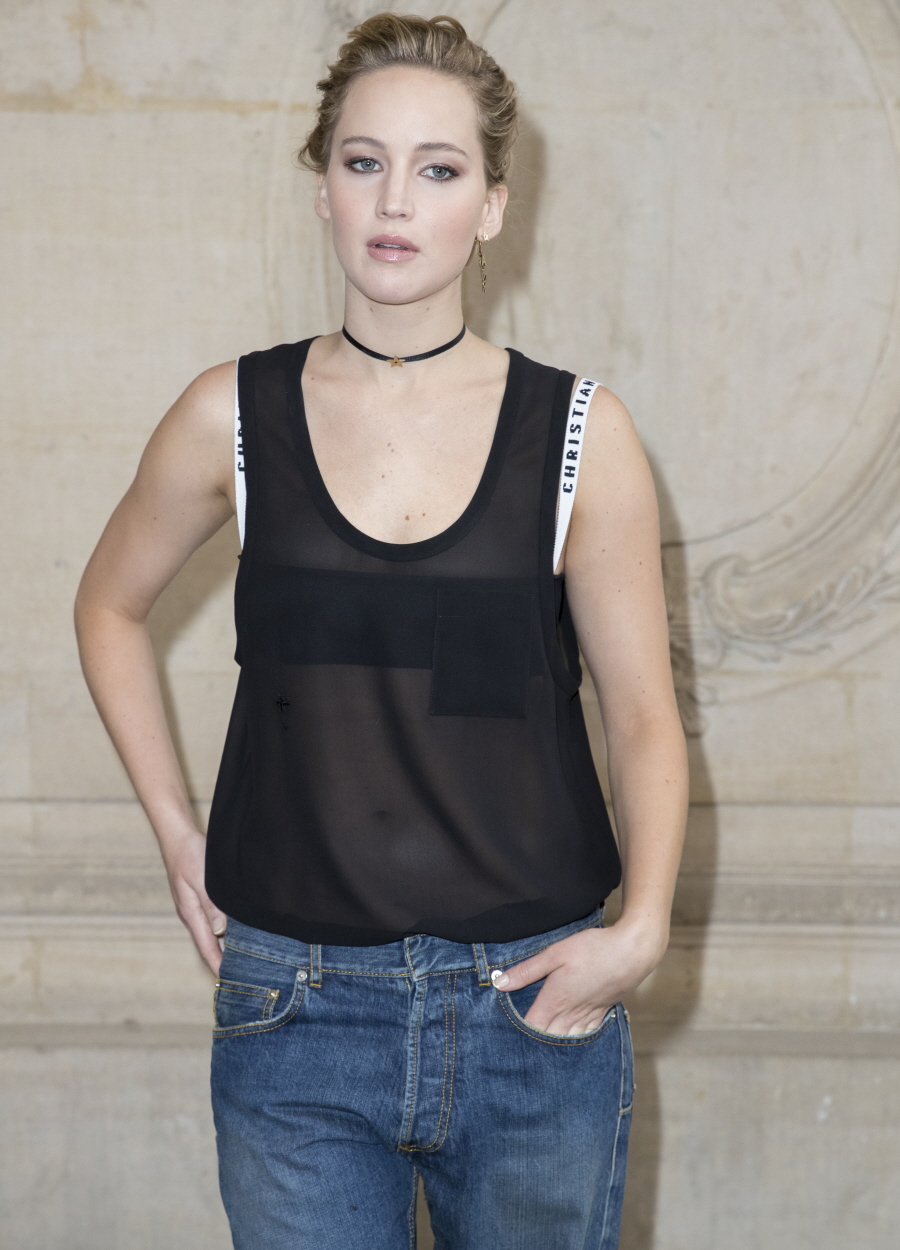 More photos from the show… Rihanna has a gift for making the stupidest clothes look amazing. This is one of those times. This dress would look like an absurd, ill-fitting costume on nearly anyone else. On Rihanna, it looks chic.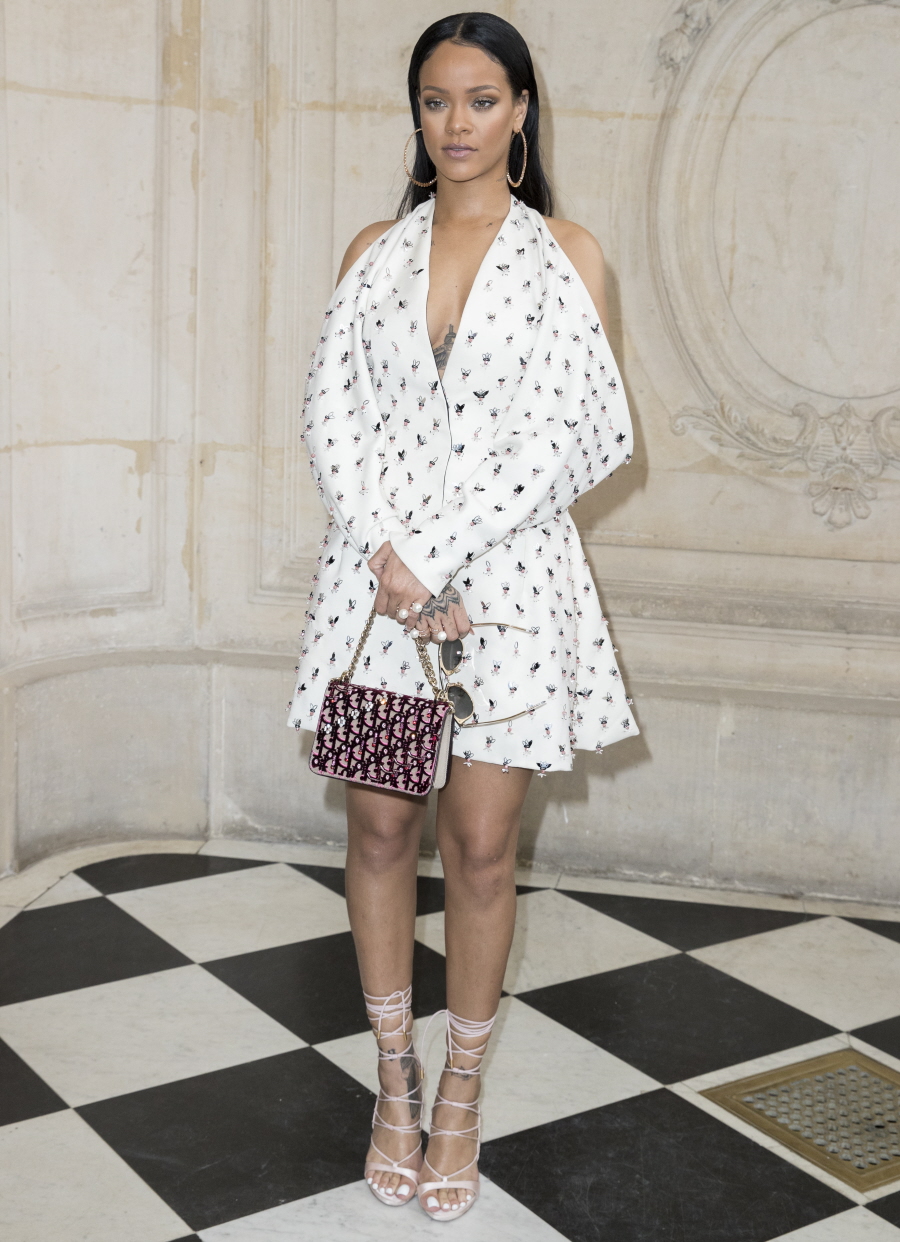 I've seen so many fashion sites acting like Marion Cotillard's white sweater/dress is the second coming of Jesus. Really? It's a pretty unflattering design. Granted, she's pregnant and I bet this is really comfortable.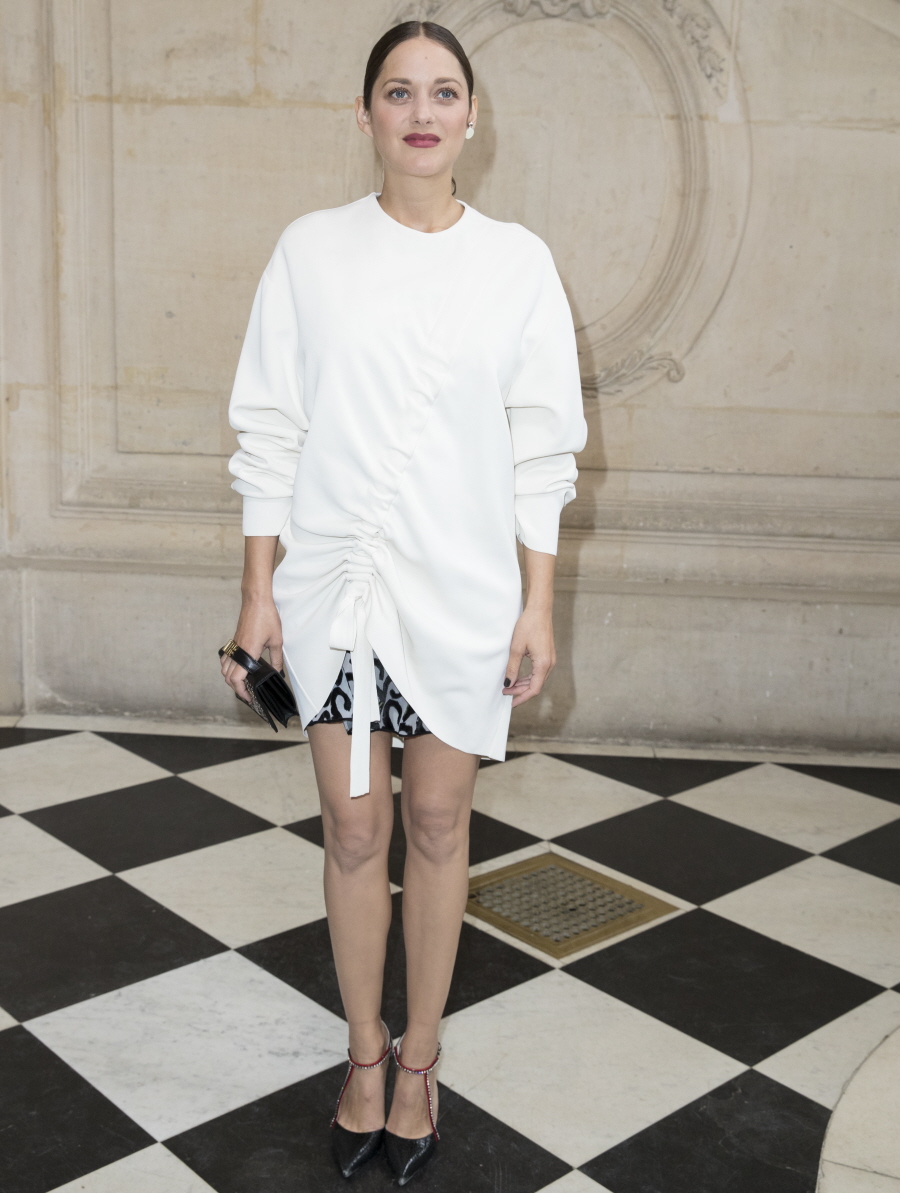 Karlie Kloss in one of the best skirts to come out of Dior in a long time.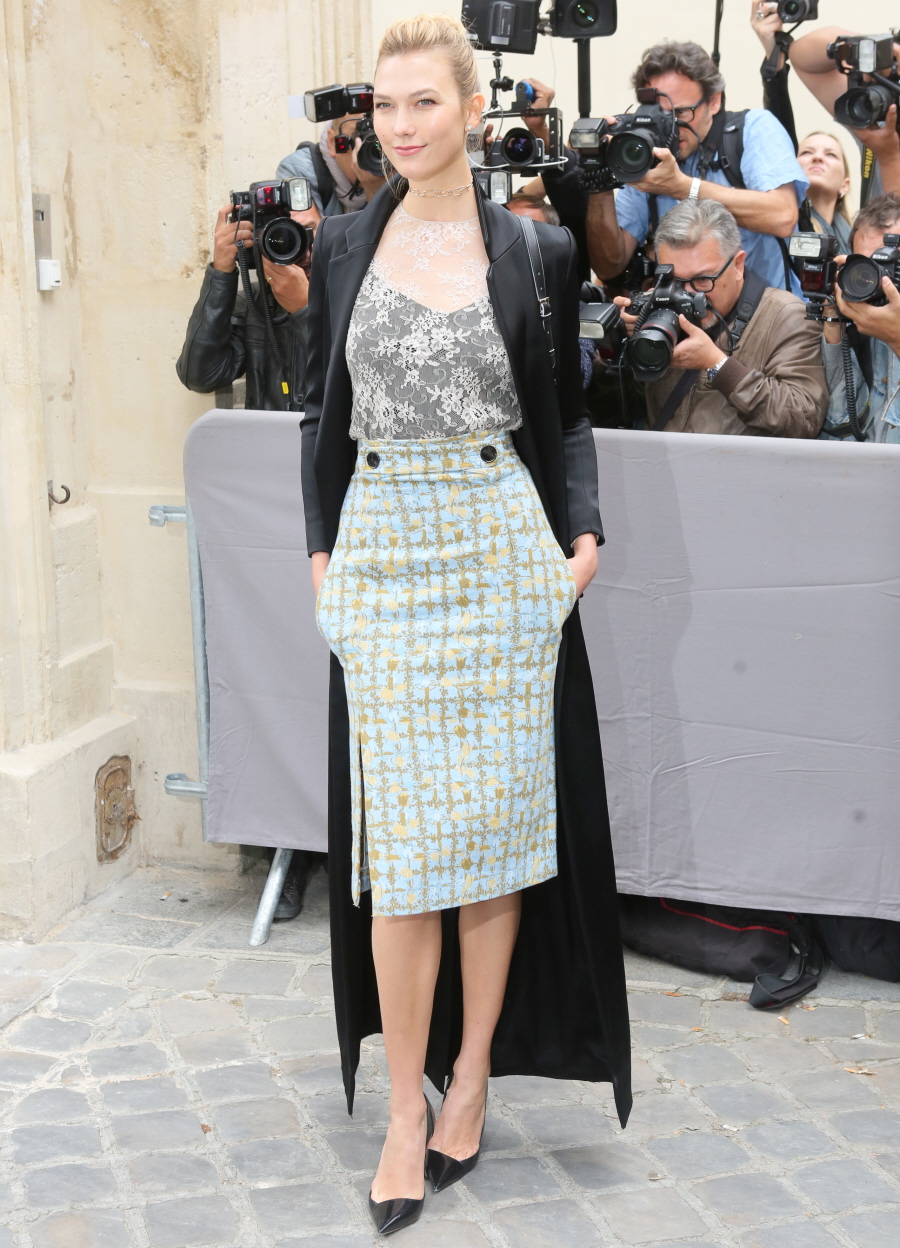 Kate Moss is doing something different, right? I think she's going for a more beachy blonde, whereas before she was more of a "bronde." The jean jacket is… eh.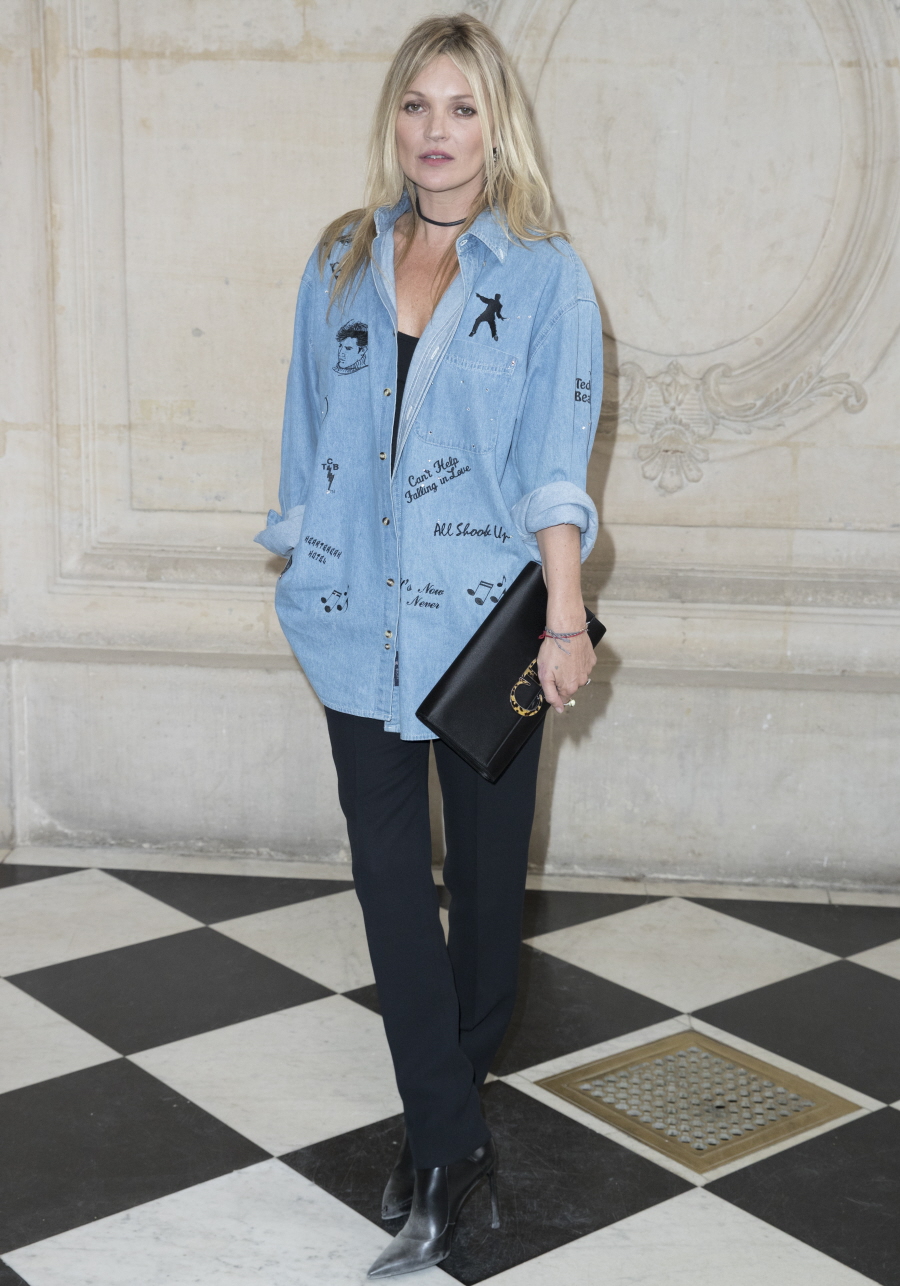 Diane Kruger looks like she just came from Lollapalooza. In 1995.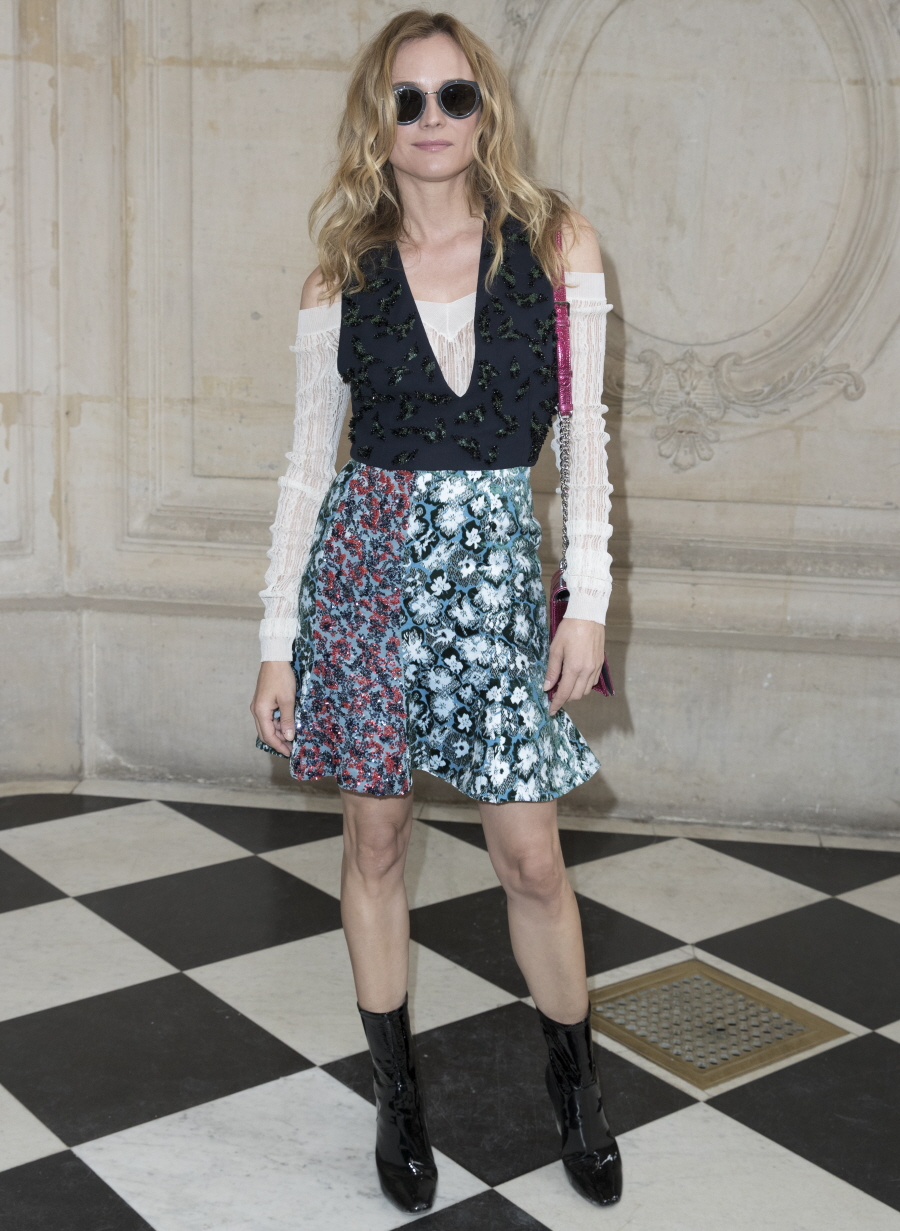 And finally, Natalie Portman was there too. Like Marion, she's knocked up. Something in the water over there at Dior, maybe.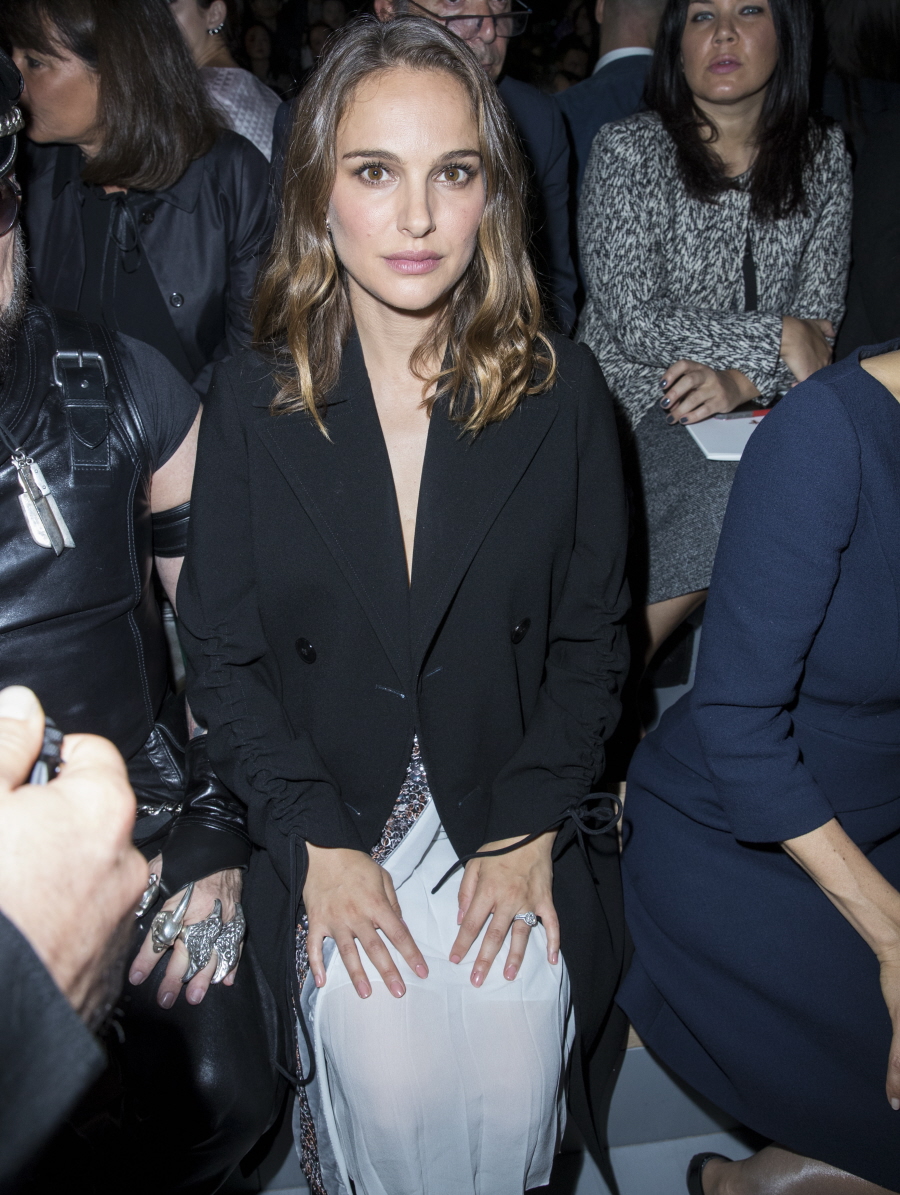 Photos courtesy of Fame/Flynet.