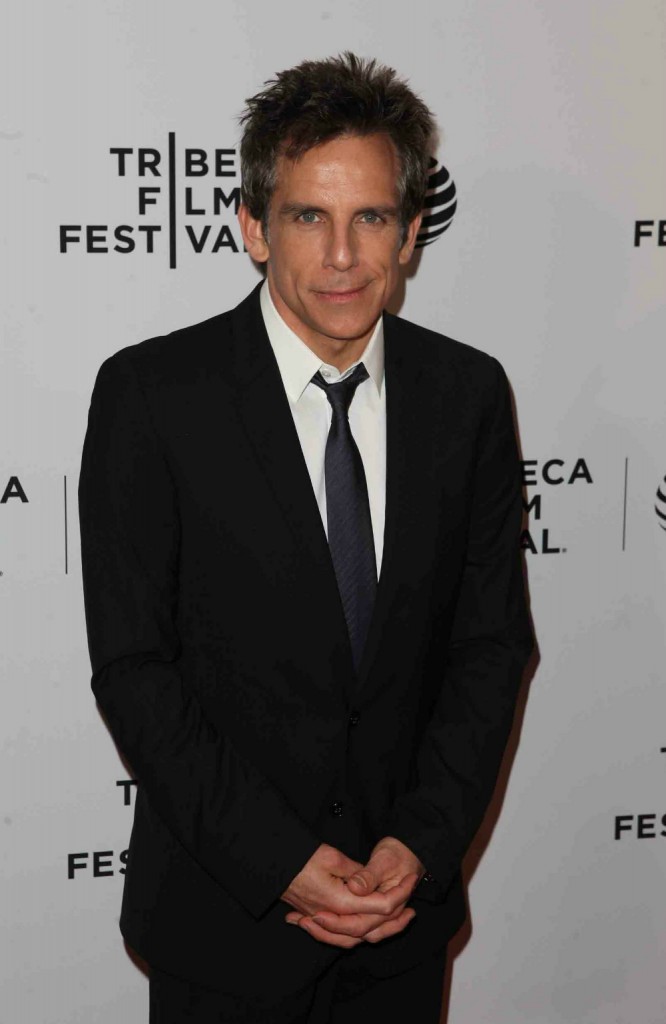 Ben Stiller appeared on Howard Stern's show yesterday with his surgeon to promote prostate cancer awareness. Two years ago, Ben was diagnosed with prostate cancer, resulting in having his prostate removed. Ben was diagnosed after increasing numbers* from successive Prostate-Specific Antigen (PSA) tests led to an MRI and eventually a biopsy. The American Cancer Society recommends PSAs starting at the age of 50 but Ben's doctor began administering them to Ben when he was 46. He was diagnosed at age 48.
*Thanks to aPathologist for the correction
Ben Stiller says he survived deadly prostate cancer two years ago because of early detection – and now he wants to spread the word about getting tested.

The 50-year-old actor said in an interview on The Howard Stern Show Tuesday morning that he was diagnosed with prostate cancer at age 48.

"It came out of the blue for me," Stiller said. "I had no idea."

Although Stiller says he had no history of prostate cancer in his family and had no symptoms, his doctor suspected the cancer due to a Prostate-Specific Antigen (PSA) test, a simple blood test he received during his annual physical.

"If I hadn't gotten the test, my doctor started giving it to me at 46, I still wouldn't know," he said.

Stiller added, "I wanted to talk about it because of the test, because I feel like the test saved my life."

Once the diagnosis was made, Stiller had to wait six week for his body to heal from the biopsy to have surgery to remove his prostate.

"I was diagnosed on Friday the 13th, then I had until August 23rd to get ready for the surgery. So I just had the summer to hang out and think about it," he said.
Prostate cancer is the second deadliest cancer in men, right behind lung cancer. You can read Ben's essay on his cancer and treatments here. In addition to his experience, shared with a touch of humor, he adds information and links about prostate cancer and PSA tests. He also writes that he is two-years cancer free.
Why bring it up after two years of keeping it to himself? Much like the discussion on mammograms, the PSA test has come under scrutiny for finding lesser, low-risk cancers that can lead to "over-treatment" like radiation which can prove harmful to the patient. Ben is speaking out very much in favor of PSAs and early detection, claiming his cancer would have gone undetected until too late. I've discussed this with family members in the medical profession. There are valid arguments on both sides. However, we lost my father in law to prostate cancer a decade ago. He had three grandchildren due that year, one from each of his children, and died two weeks before the first one was born. As I am not a trained physician, I guess my heart is winning out in this one so I would probably advocate for the test.
Ben filming with Dustin Hoffman in Yeh Din Ka Kissa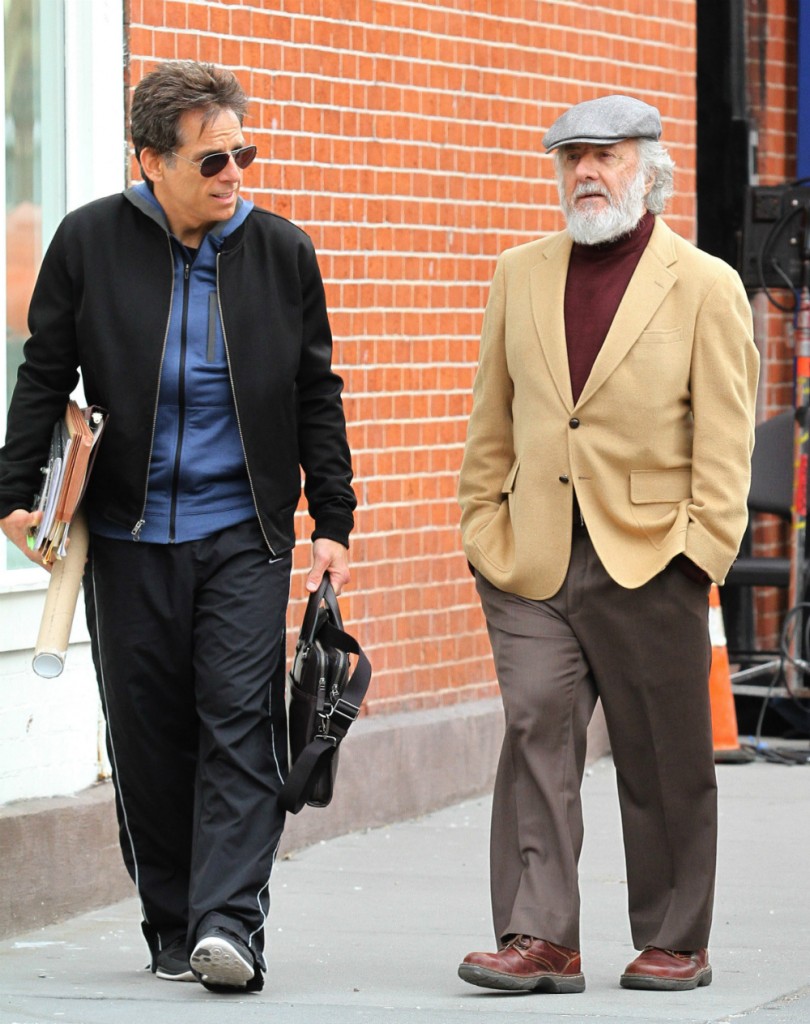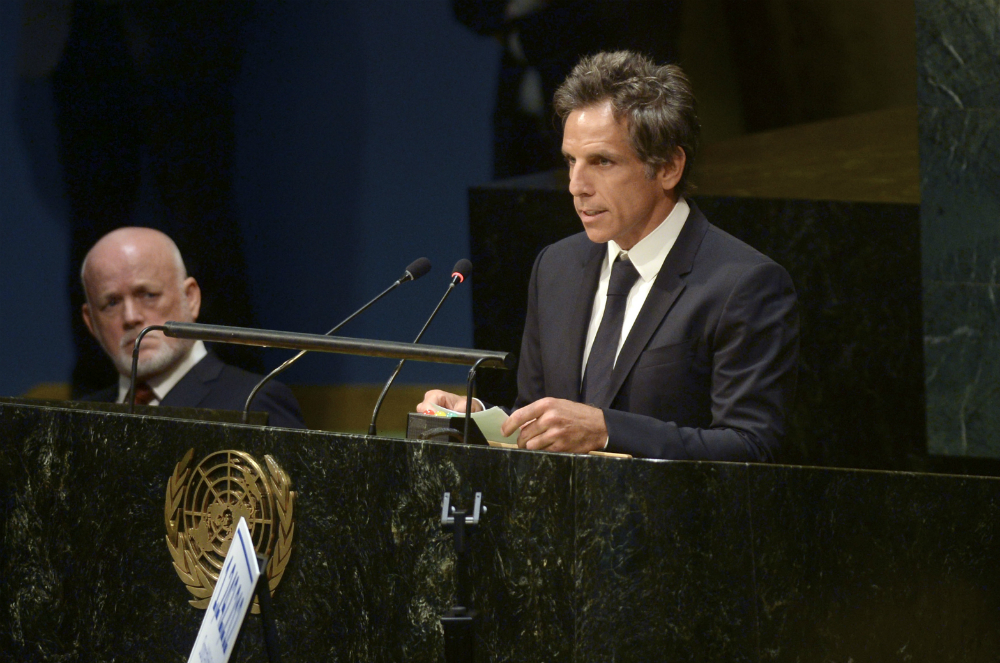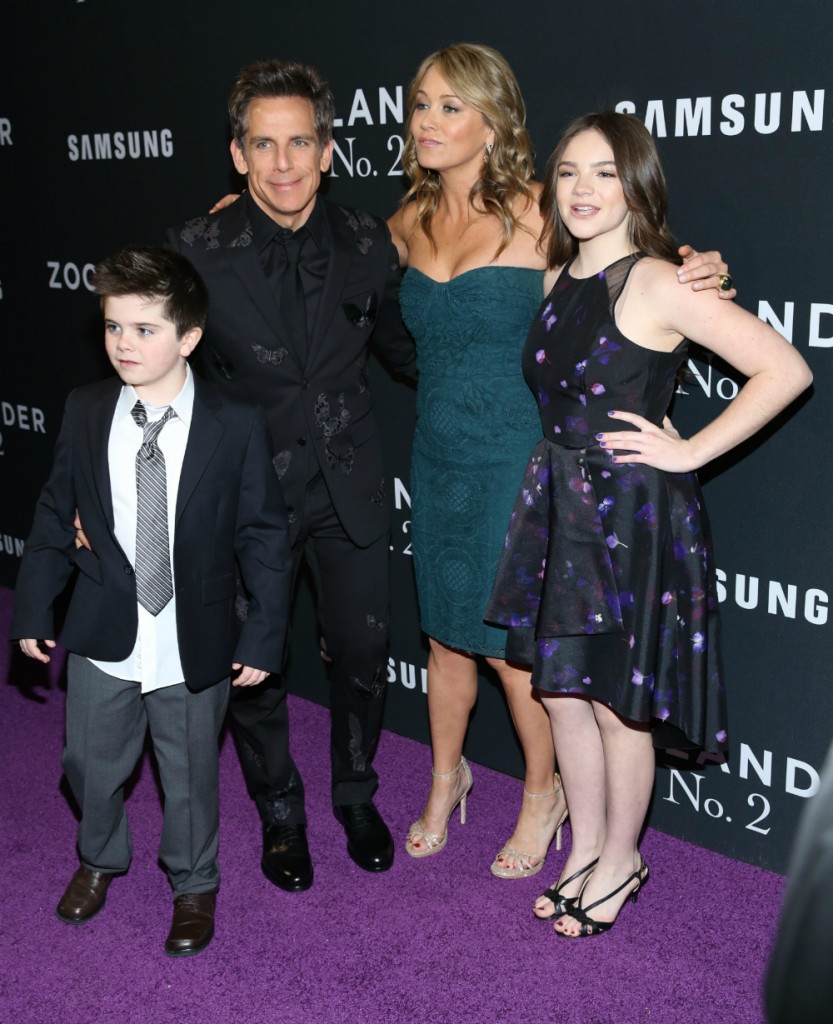 Photo credit: WENN and Fame/Flynet Photos