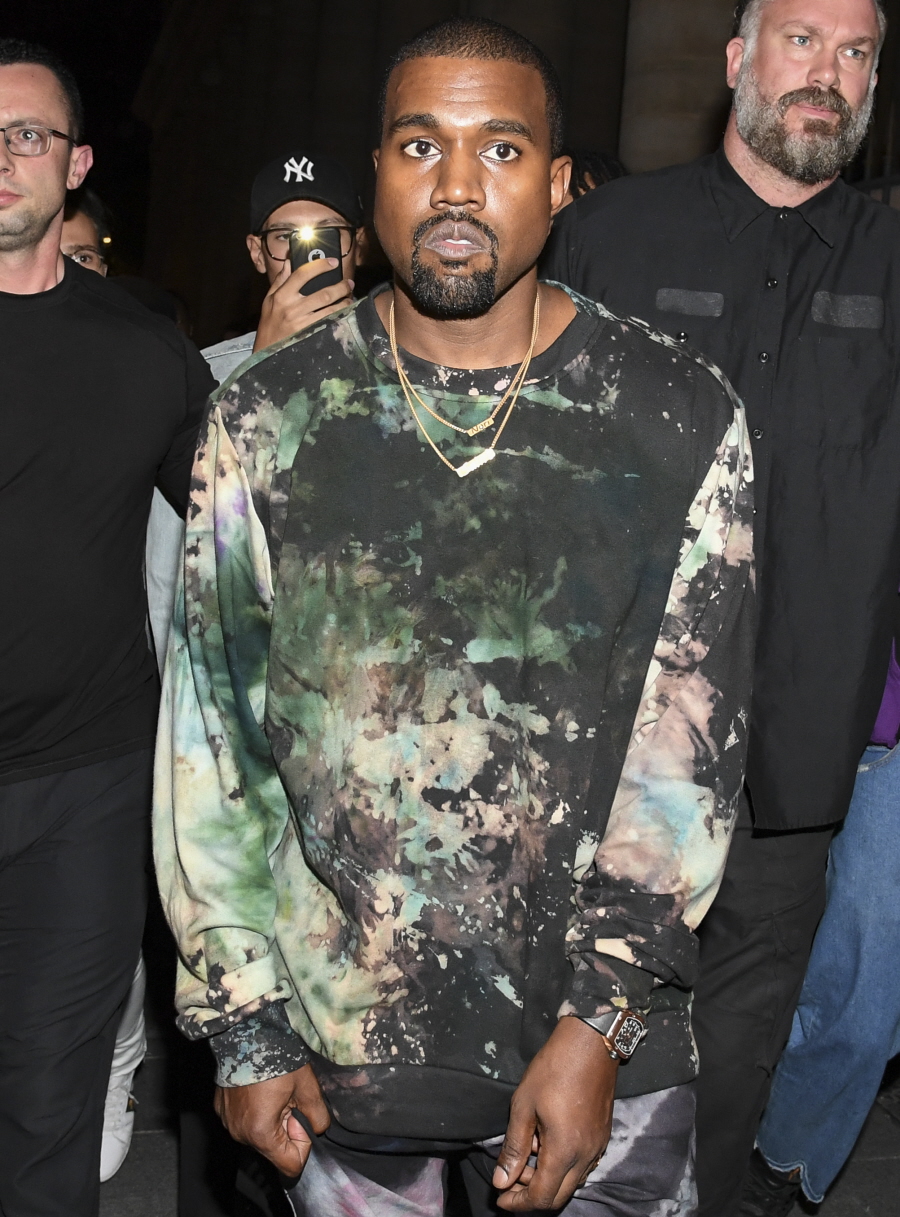 I don't know if Page Six was sitting on this story for weeks or if they just got this tip in the middle of Kim Kardashian's robbery story blowing up this week. It does seem weird to be discussing Kanye-being-crazy in the middle of a week that's mostly about how Kim is an anxious, traumatized wreck and Kanye is trying to protect her now. Anyway, remember back to NYFW in September? Kanye did another Yeezy X Adidas show and unlike his spring show at Madison Square Garden, this show did not go well. Everyone complained, models were passing out and no one was happy. So what happened in the wake of that disaster? Kanye fired everybody!
Kanye West had a "massive meltdown" and fired all his staff after his disastrous, much-maligned Yeezy fashion show, where models fainted and could barely walk in ill-fitting shoes during New York Fashion Week. An insider told us that the Yeezy staff seriously felt West's wrath after his September fashion flop.

"He had his agent fire all 30 of his staff after the fashion show and got rid of his phone so people can only contact him via e-mail," an insider said. "He had a nervous breakdown after the show, and that's what triggered it all."

Reviews for the show — where the models looked totally miserable — ranged from the uncomfortable "hot mess" to the downright horrible, "abomination." But another source close to the situation insisted that while Kanye wasn't happy, "He didn't have a 'nervous breakdown.' Some people got let go, and there was a reorganization of others who he moved back to the music side of things. He's a grown-up. He was reflective and disappointed in how things went . . . He took stock in what people were saying and he was disappointed. But he's more determined than ever to get that stuff right. And as far as throwing away his cellphone? If he did, then it's not the first time. He always does that."

The rapper refocused his energy into his music and Saint Pablo Tour after his runway-show failure. "The tour is breaking attendance records. It's been amazing for Kanye," an insider said.

West was forced to abruptly end his concert at the Meadows Music and Arts Festival in Queens after finding out his wife, Kim Kardashian, was robbed at gunpoint at their Paris apartment. He was scheduled to perform in Philadelphia and Detroit this week, but LiveNation sent out a statement on Tuesday announcing that those shows were postponed until December due to Kardashian's harrowing incident. The Saint Pablo Tour will resume the rest of its schedule on Friday in Chicago.
Eh, I believe Kanye probably fired a bunch of people and had some kind of meltdown, although that probably describes what happens every week in KanyeWorld. I don't believe that he had a "nervous breakdown," just because days later, he was on tour and the Saint Pablo Tour is actually doing really well, and Kanye has been getting rave reviews for it. But here's why I think this story is being told right now: while many people are blaming Kim for being robbed, there are some people blaming Kanye for not making sure that his wife has adequate protection at all times. I find that sort of sexist – Kim has money and she's a million times more organized than Kanye, and by all accounts, she's always taken her security more seriously than Kanye. Kanye's not "responsible" for ordering Kim to do this or that. But I bet he's taking her security a lot more seriously these days, especially after he did fire some of their family's security people earlier this year.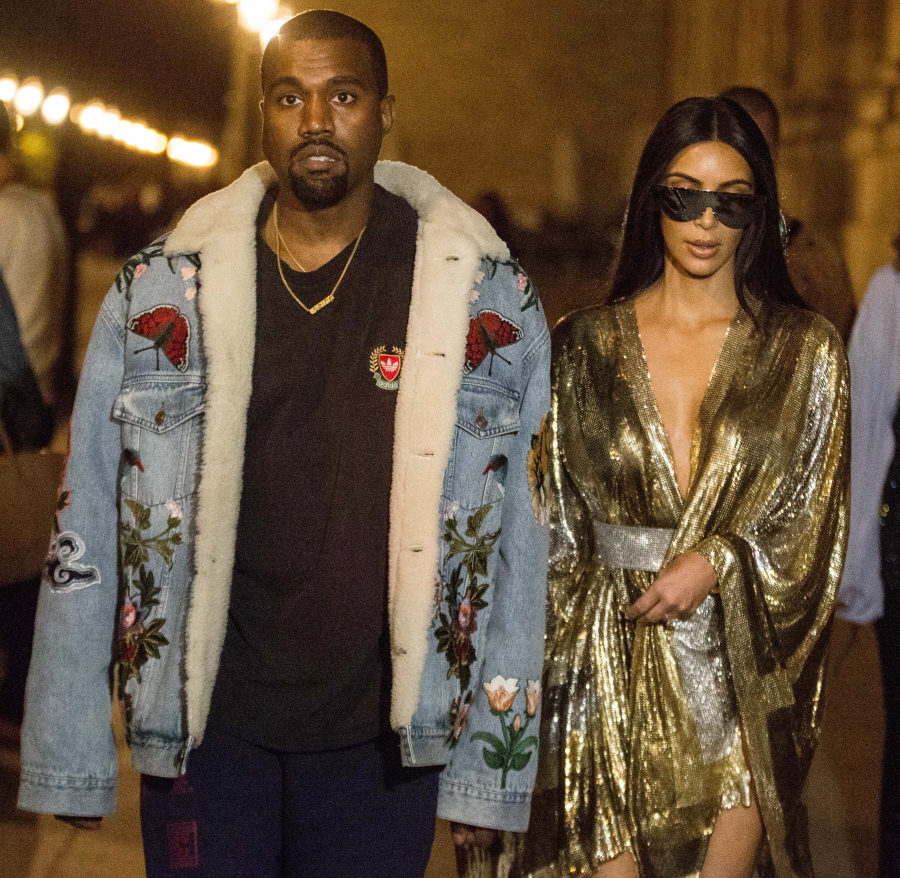 Photos courtesy of Fame/Flynet.