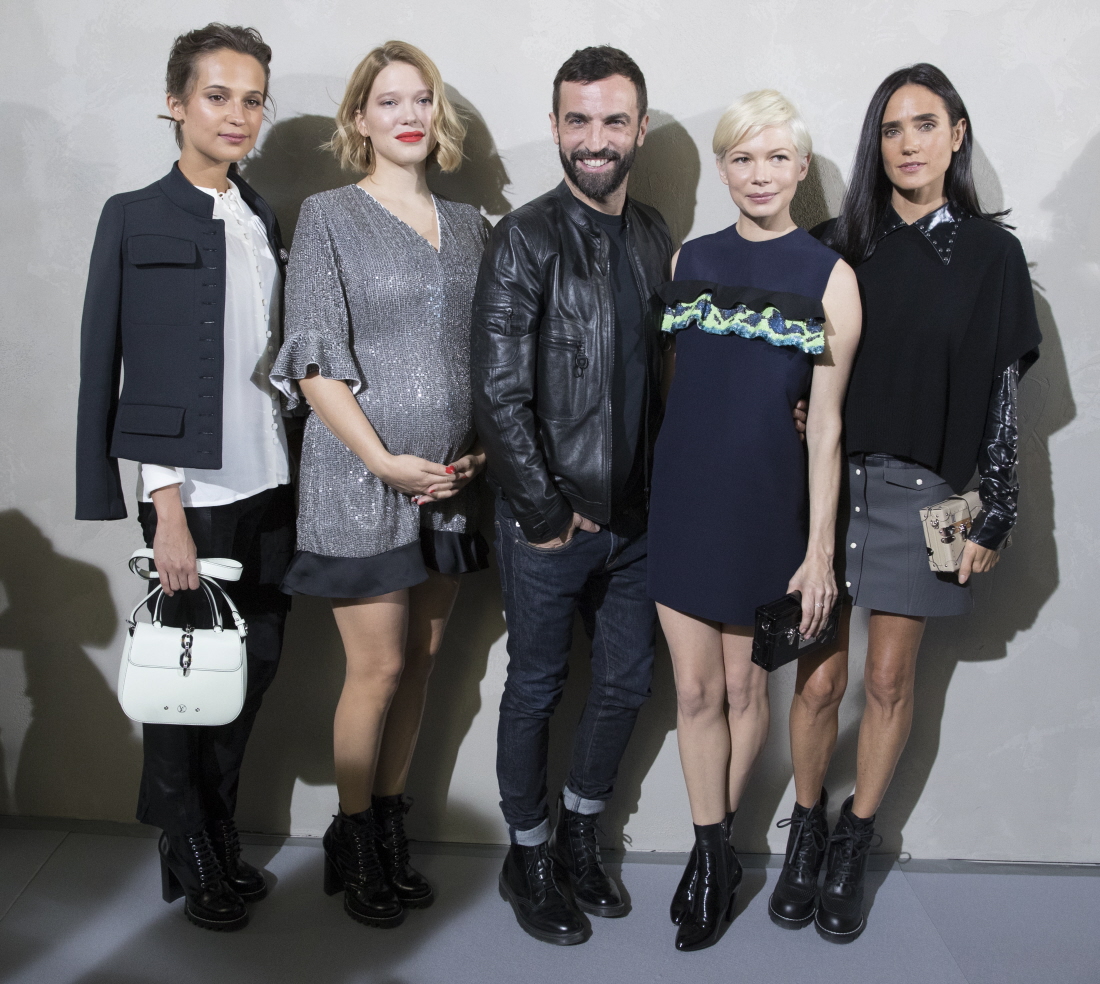 2016 is the year when the "Balmain Army" became a thing for some reason. The Balmain Army is nothing really – it's just a group of celebrities and models wearing Balmain. Very few of them are actually being paid by Balmain to be part of said "Army." Still, I guess it's smart branding, because I was reminded of the Balmain Army with these photos from Wednesday's Louis Vuitton show at Paris Fashion Week. Could it be that Nicolas Ghesquiere is trying to create his own Louis Vuitton Army out of sullen white women with bad hair? That's one thing the Balmain Army has going for it: diversity (and good hair). LV? Not so much.
Here are Alicia Vikander & Michelle Williams, both brand ambassadors and models for Vuitton. I don't think either woman is bringing much to the brand, nor do I think the brand is doing much for them. I will say this: after all the milkmaid looks, I don't think Vikander looks bad here. Michelle's dress is absurd though.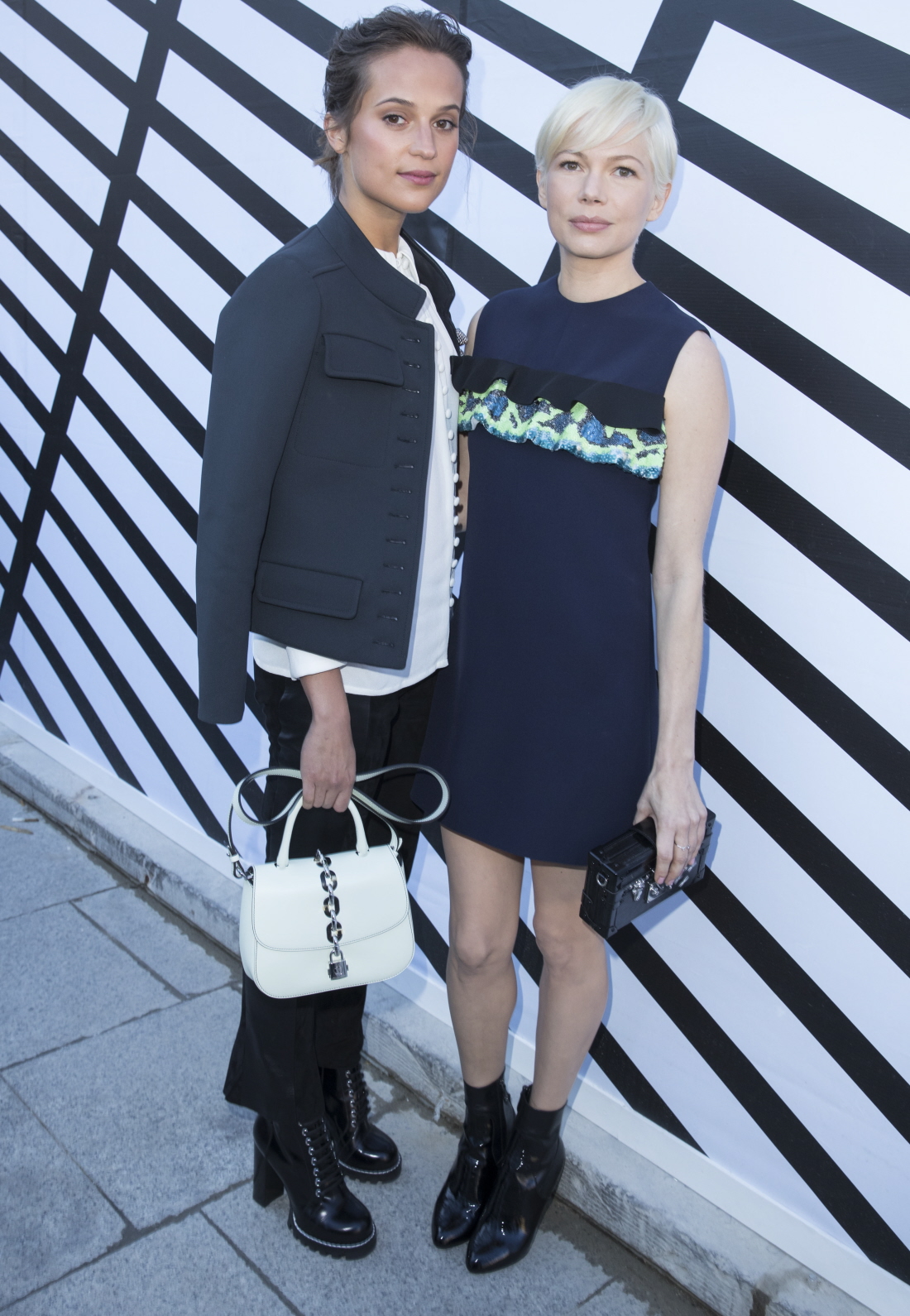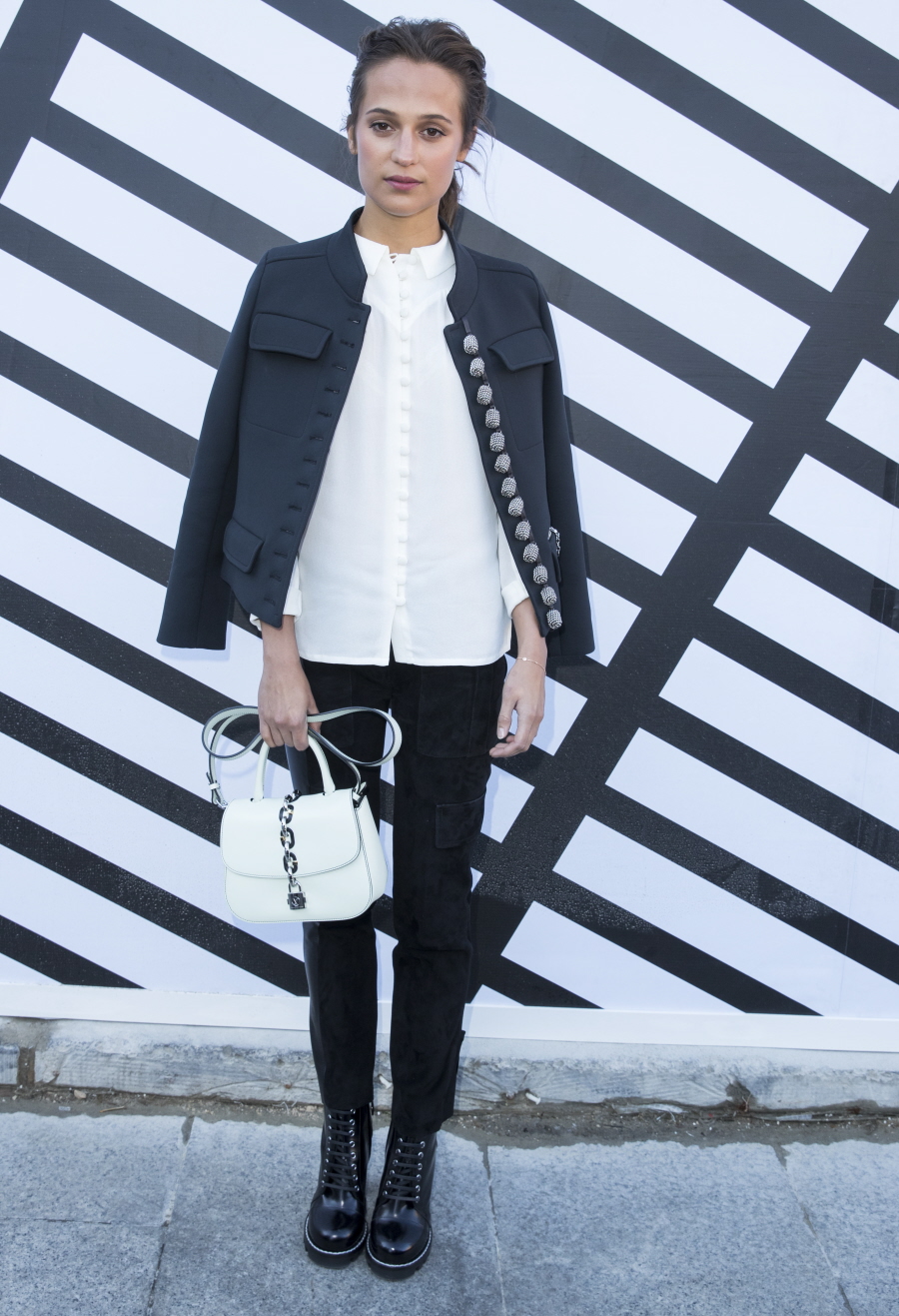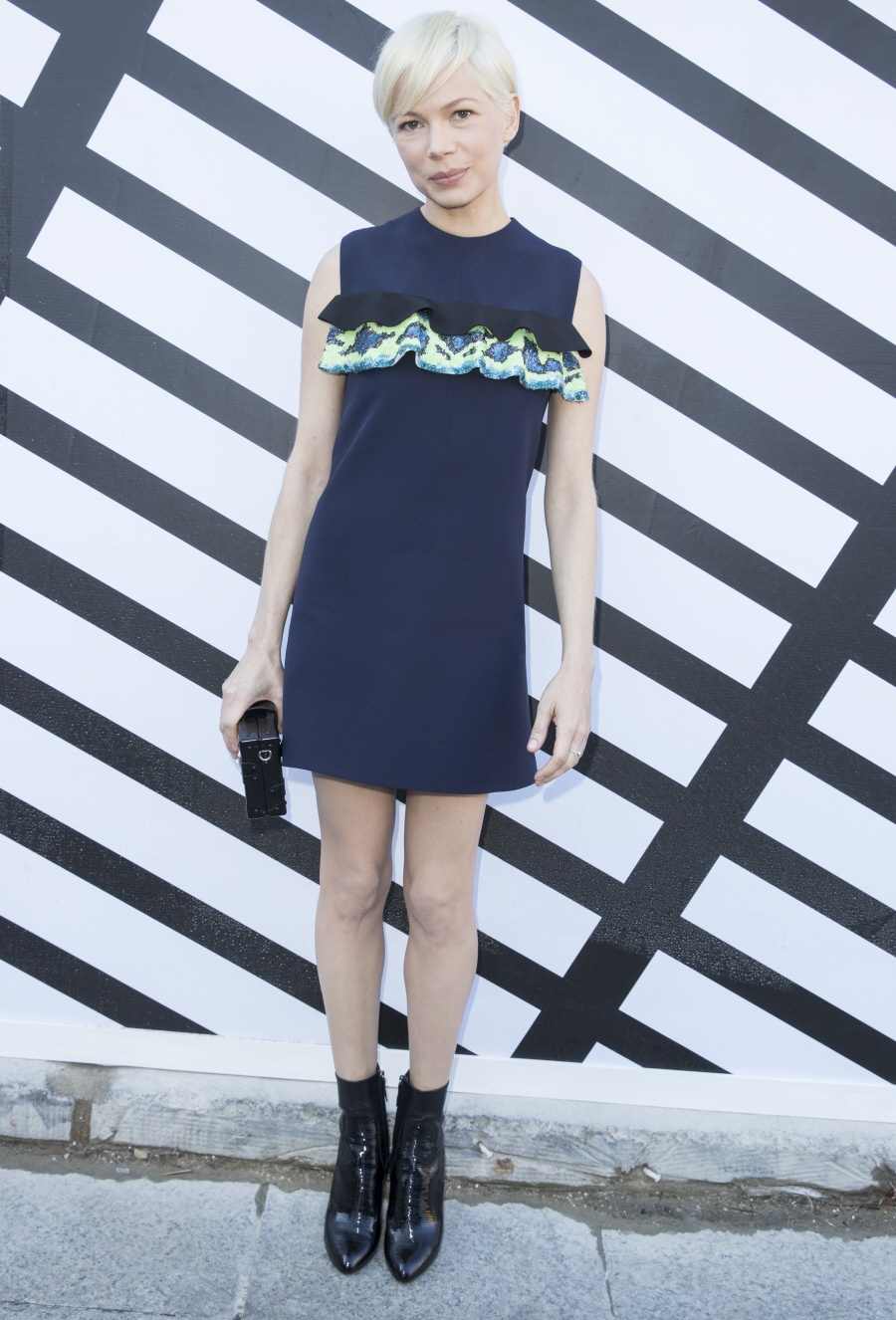 Okay, Lea Seydoux's ensemble isn't that bad. But it doesn't really look like LV either – this could be A Pea in the Pod for all we know. Also: Lea is such a pretty pregnant lady! She's just glowing.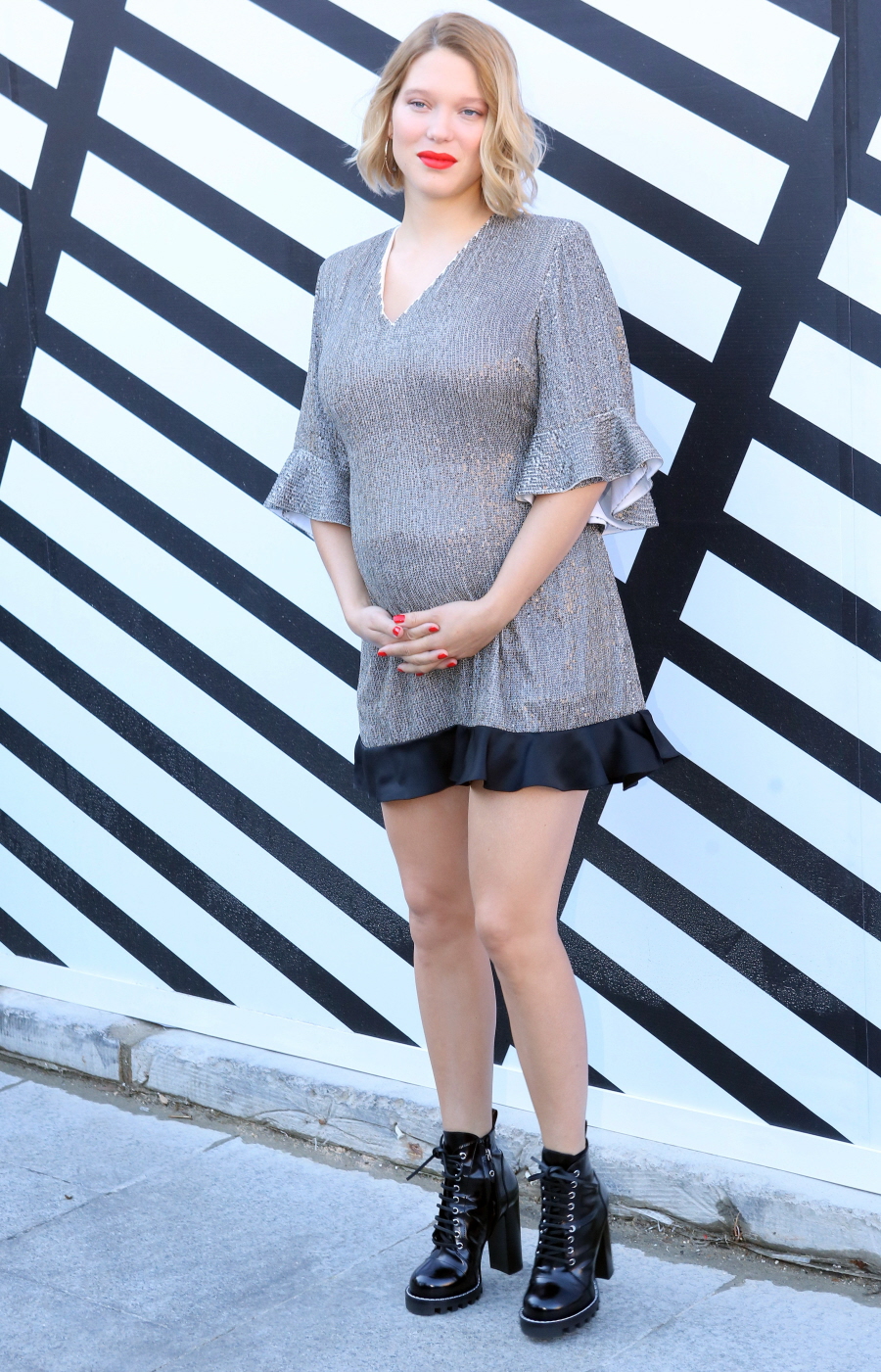 Miranda Kerr came out for LV. That's interesting, I guess. I wonder who will do Miranda's wedding dress when she marries Evan Spiegel?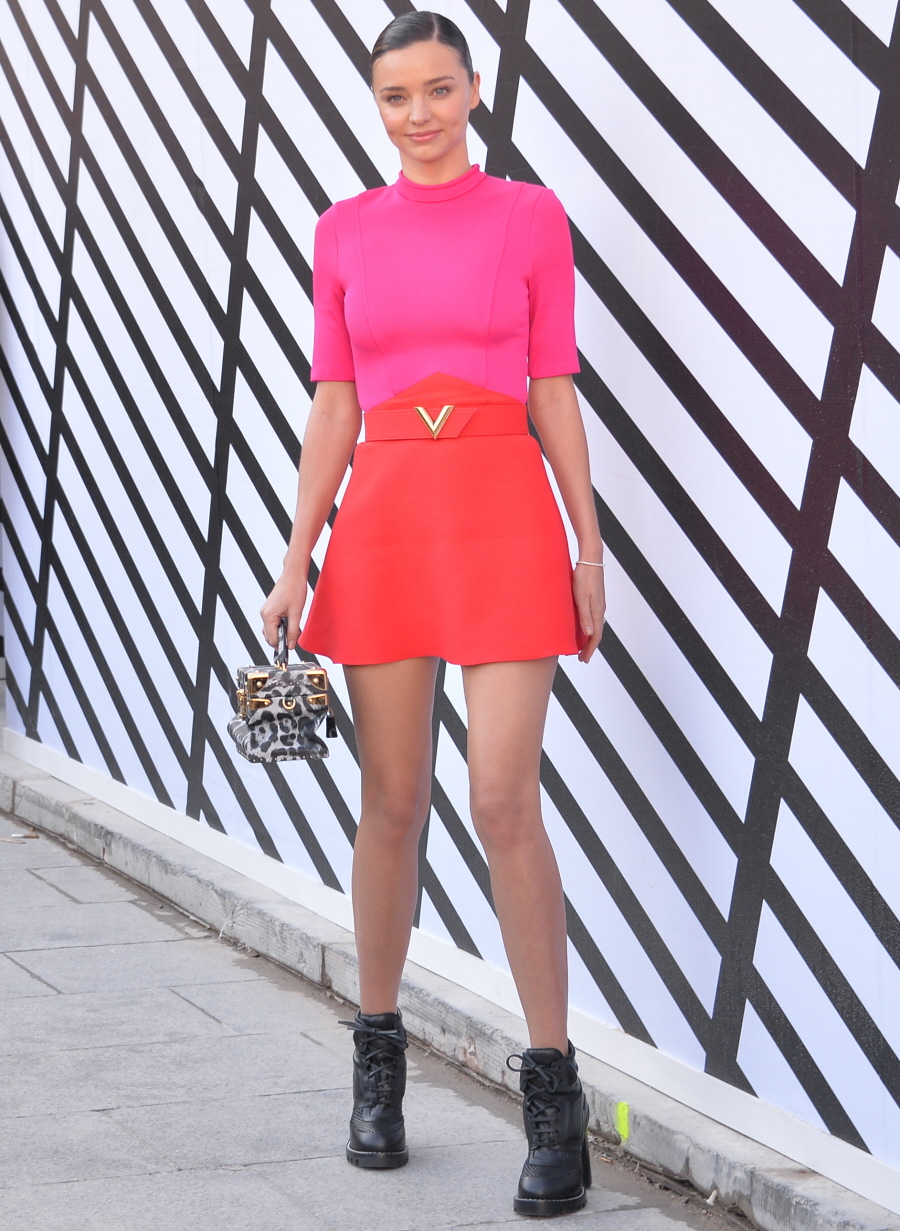 Oh, Sophie Turner, what are you wearing?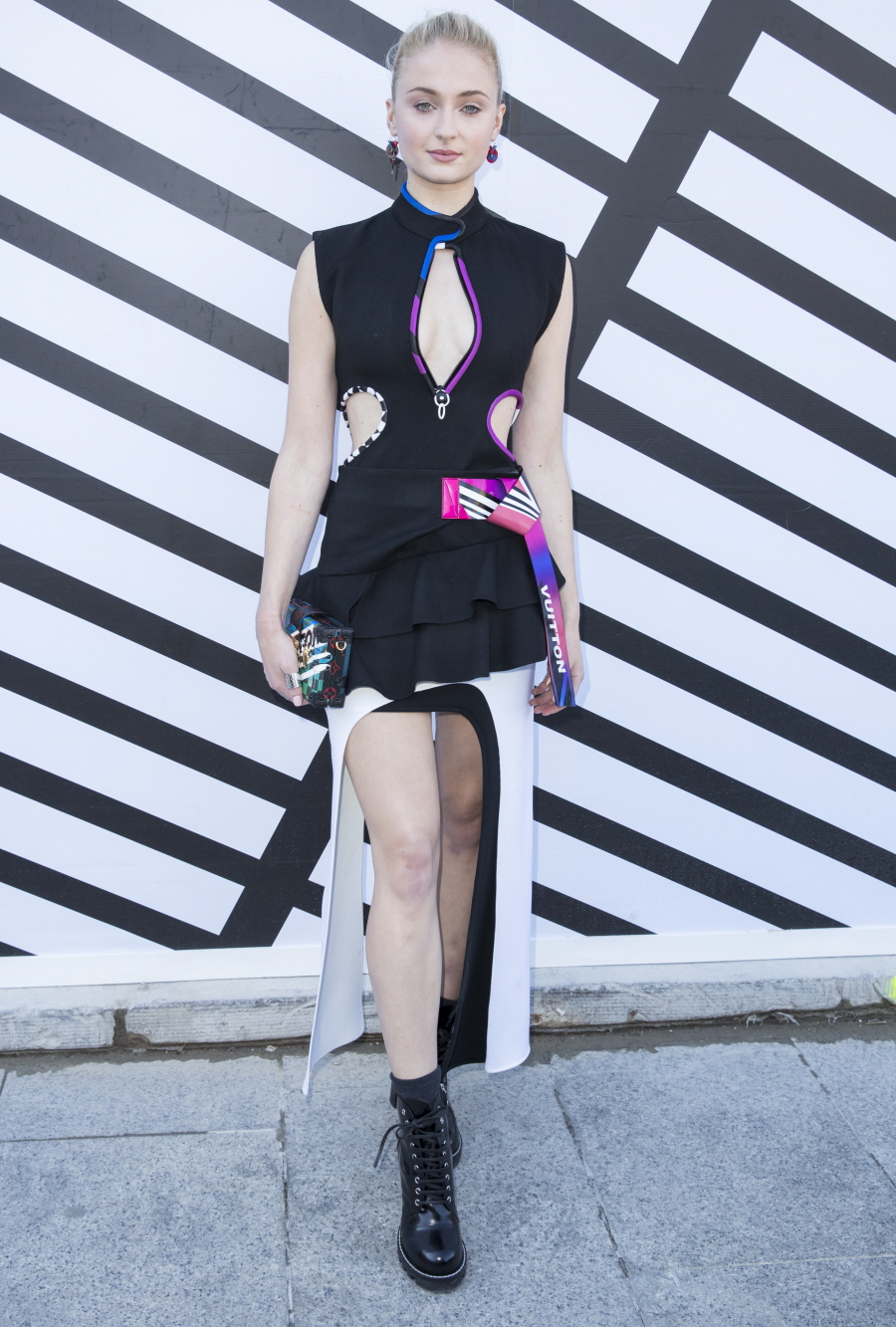 Adele Exarchopoulos' LV is made of NOOOOOOooo.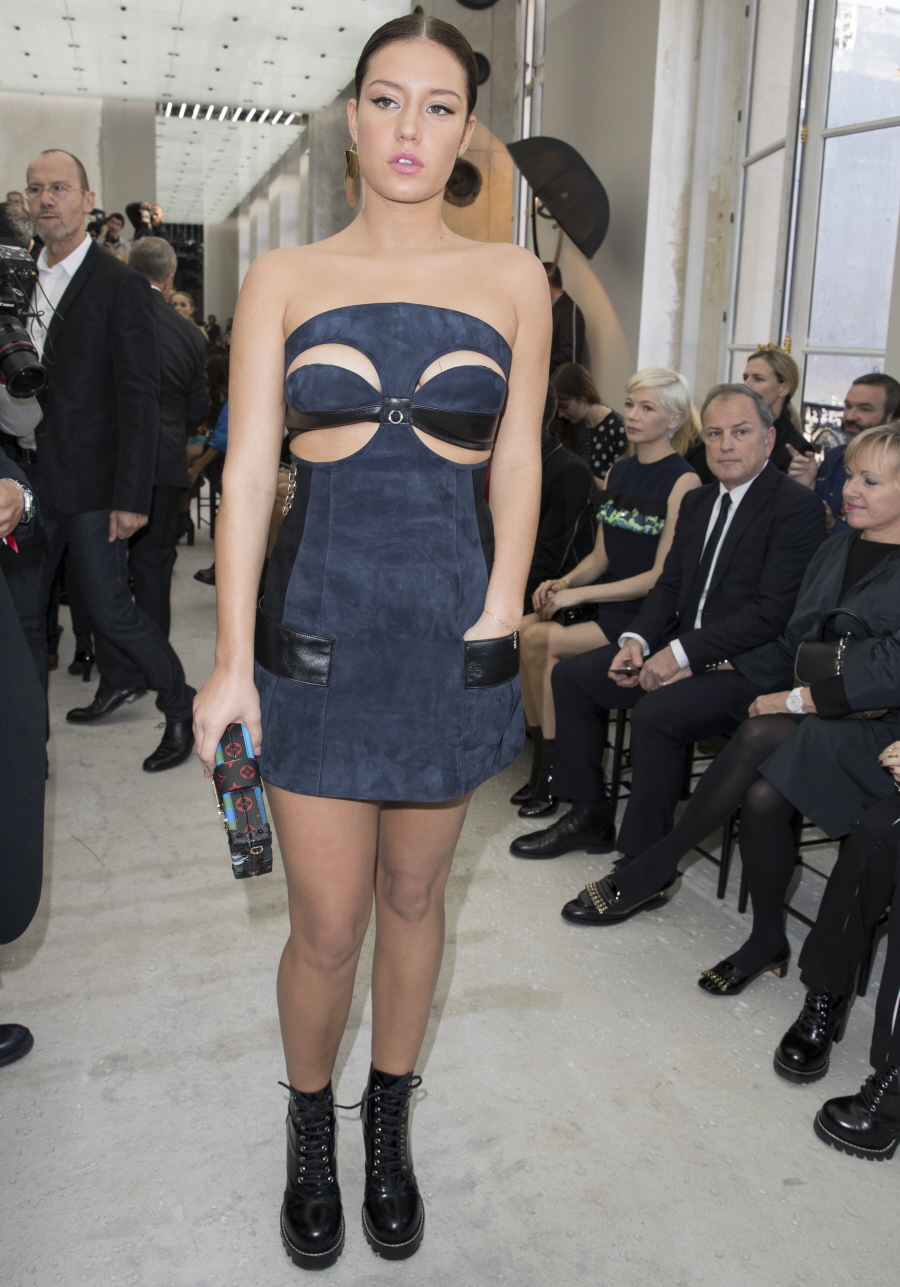 Karlie Kloss, a mullet dress and new bangs trauma. This look is a whirling dervish of fuggery.
Photos courtesy of Fame/Flynet.