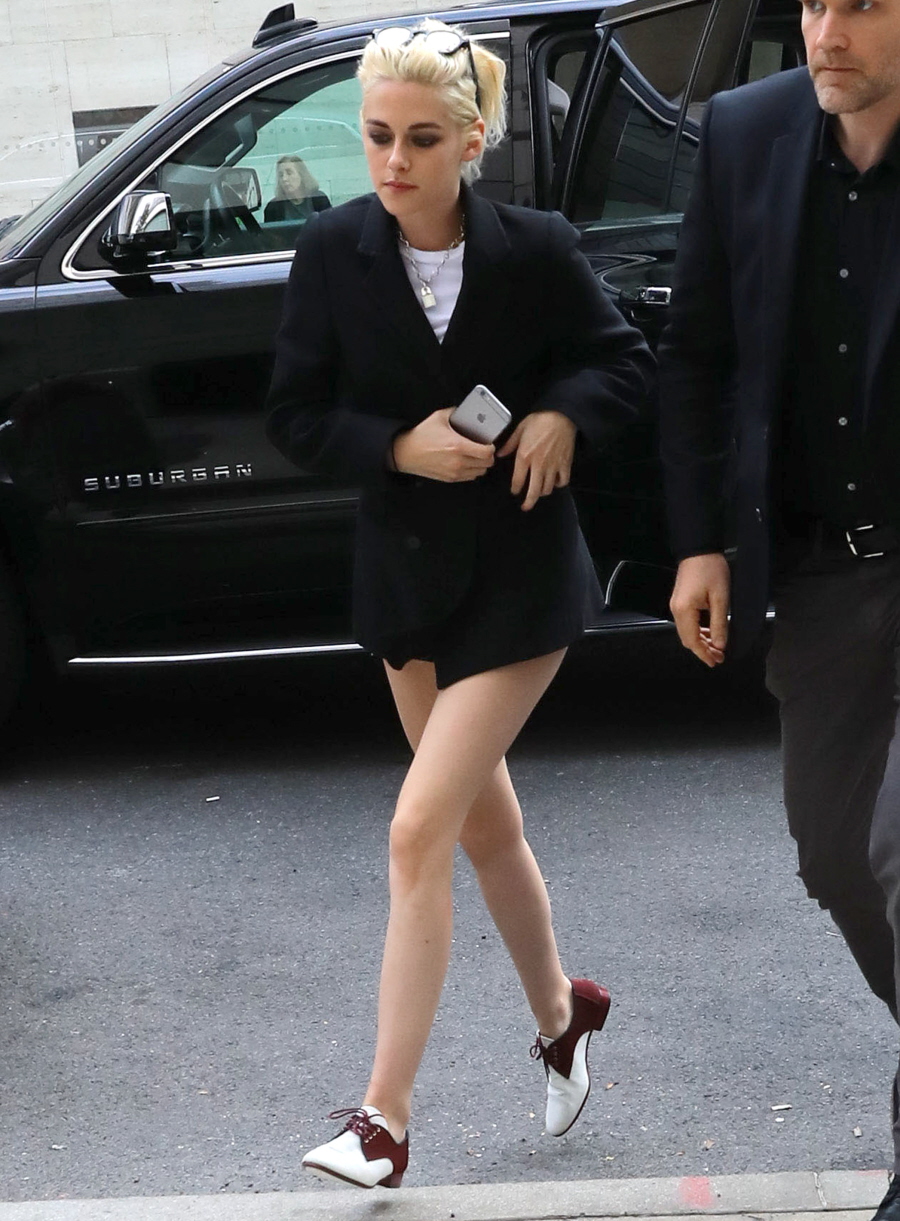 Here are some photos of Kristen Stewart out and about in New York this week. She was in town for the New York Film Festival to promote some of her new films. Judging solely by the paparazzi photos of Kristen out on the street, Alicia Cargile did not make the trip to NYC. Alicia and Kristen have been on-and-off for several years. They were notably "off" this spring when Kristen took up with French actress Soko, although the whirlwind romance died out before the Cannes Film Festival, which is where we learned that Kristen had rekindled her romance with Alicia. Alicia and Kristen were seemingly loved-up throughout the summer. But now… maybe not? Because it's looking more and more like Kristen has a new girlfriend: 34-year-old singer St. Vincent (Annie Clark).
New couple alert? Kristen Stewart steps out with Cara Delevingne's ex St. Vincent AGAIN https://t.co/2lBc8PliPP pic.twitter.com/9XYEpYbNGA

— Daily Mail Celebrity (@DailyMailCeleb) October 6, 2016
You can see more photos of Kristen and St. Vincent here and here. I don't mind that Kristen is young and having fun and dating different people. But I do feel sorry for Alicia Cargile. I feel like Alicia is Kristen's placeholder girlfriend, the one Kristen goes to in between flings and crazier relationships. Alicia is the steady one, the one who will always be a shoulder to cry on. And if that's true (I have no idea if it is), Alicia needs to cut her loses and start afresh with someone else. While St. Vincent doesn't seem as crazy as Soko, St. Vincent's last relationship was with Cara Delevingne and… I don't know, that doesn't really speak in her favor. Kristen will run back to Alicia in a few months and I hope Alicia has already moved on by then.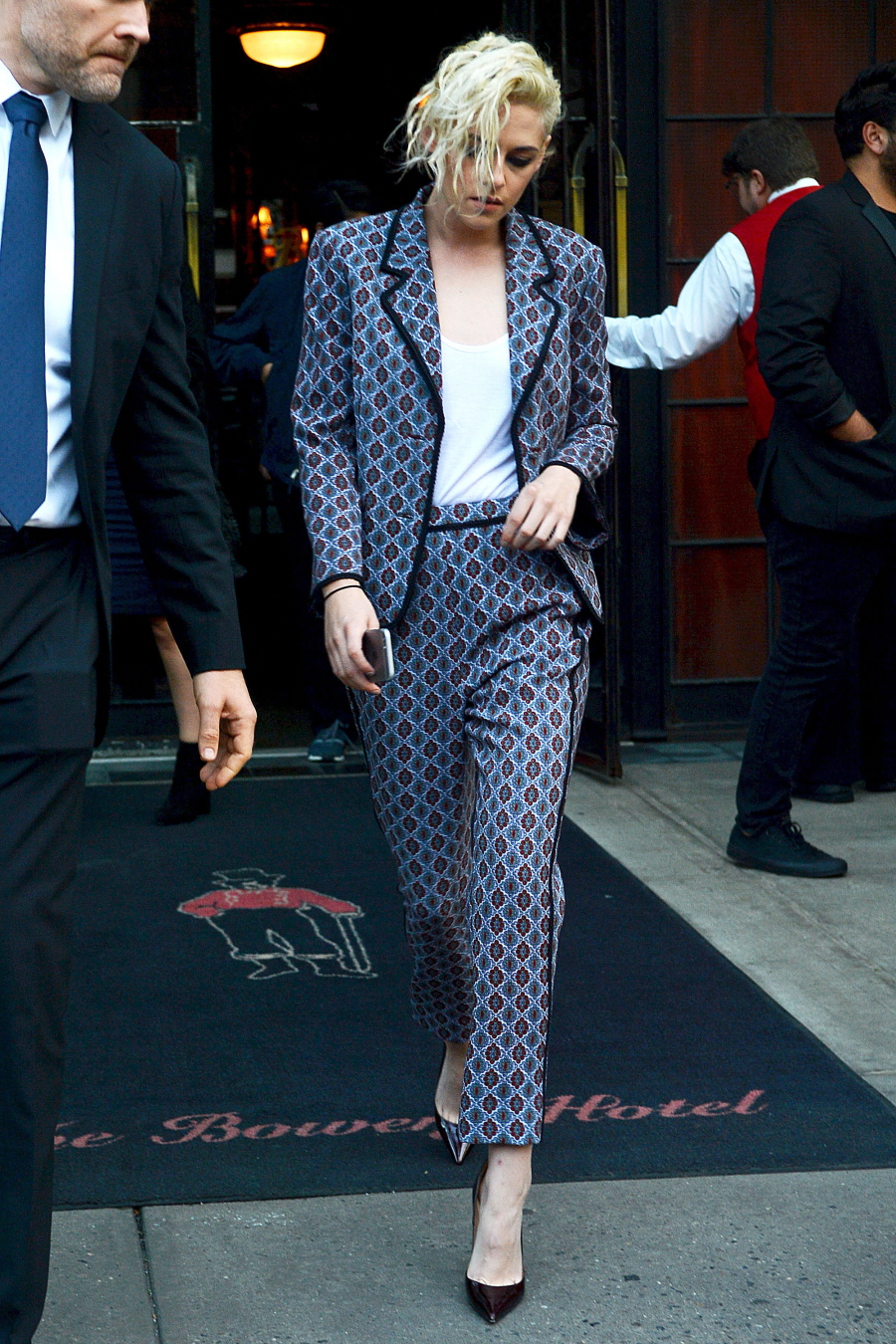 Photos courtesy of Fame/Flynet.