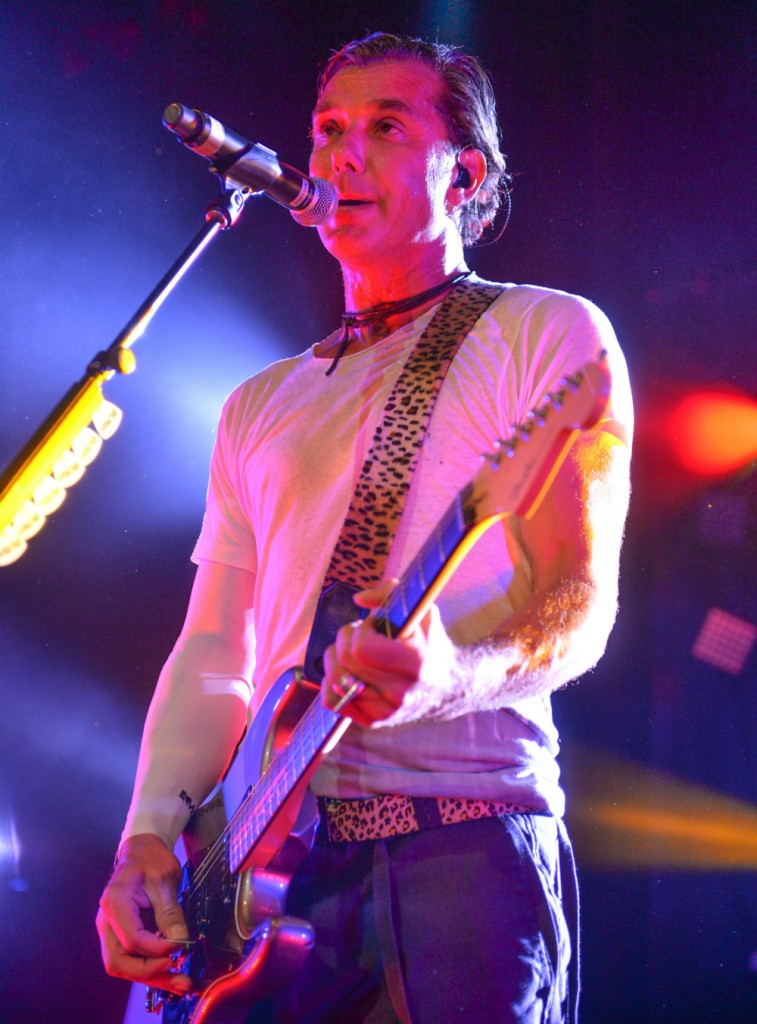 Bush lead singer Gavin Rossdale would like everyone to find something else to talk about. He gave an interview to The Sunday Times Style Magazine saying that he is fed up with people talking about his split with ex-wife Gwen Stefani. Gavin recently got a mentor gig at The Voice UK, which in itself invites comparisons to his wife's same position on the US version. But he says enough's enough and thinks we should all just move on. I mean, after all – he has.
Gavin Rossdale says it's time to 'move on' from his marriage breakdown

The 50-year-old Bush frontman split from Gwen Stefani last year amid claims he was unfaithful with their children's 24-year-old nanny, Mindy Mann, but Gavin says it is time to put all that in the past.

'It's, like, enough already. I've got to move on. Everyone has got to move on,' he said in an interview published by British newspaper The Sunday Times Style Magazine on Sunday.

'For me, it's just thinking about the boys and how to prioritise them. That's the driving force behind everything. You just have to … I don't know. Somehow you have to put one foot after the other and make it happen.

'I have an incredible life with them, and that's what matters. You can't keep up with all the vitriol. Just don't get into all that.

'[I like Twitter] and I want to be active, but it's a case of not worrying about the miscellaneous 15-year-old from Ohio with an opinion. It doesn't matter.'

The rocker also insisted he wants his and Gwen's sons – Kingston, 10, Zuma, eight, and Apollo, two – to be 'better versions' of him.

He said: 'They're the guys – they're my replacements. The better versions of me. I'm going to try and take all the things I've ever done wrong and keep them away from that.'

Gwen, 47, was a mentor on the US version of The Voice and Gavin recently signed up to take part in The Voice UK but he didn't get any tips from her.

When asked if she has been supportive, he said: 'You know… We just… It's really about focusing on the kids. That's our thing.'
I'm reading this as he wants us all to drop it to protect his kids. That's admirable but also extremely convenient. Plus, he's kidding himself if he thinks they were kept away from a three-year affair with their nanny – kids know what's up. Why not truly let them learn from your mistakes and stop trying to sweep them under the rug? One child that can't be sheltered from Gavin's bad behavior is his 27-year-old daughter, Daisy Lowe. Fortunately, Daisy is a very forgiving soul, having forgiven Gavin for refusing to take a paternity test initially. Gavin and Daisy have formed a close bond and Gavin said he is really excited to be in such close proximity to his Strictly Come Dancing contestant daughter on his new set of The Voice UK.
One thing Gavin doesn't have to worry about is people talking about Gwen's rumored pregnancy with love-of-the-moment Blake Shelton. According to Gossip Cop, those rumors are decidedly not true. And there is no wedding as far as we know either. Wonder what happened to those plans.
Gavin and a Pom pup. I might be bribed to move on with a Pom pup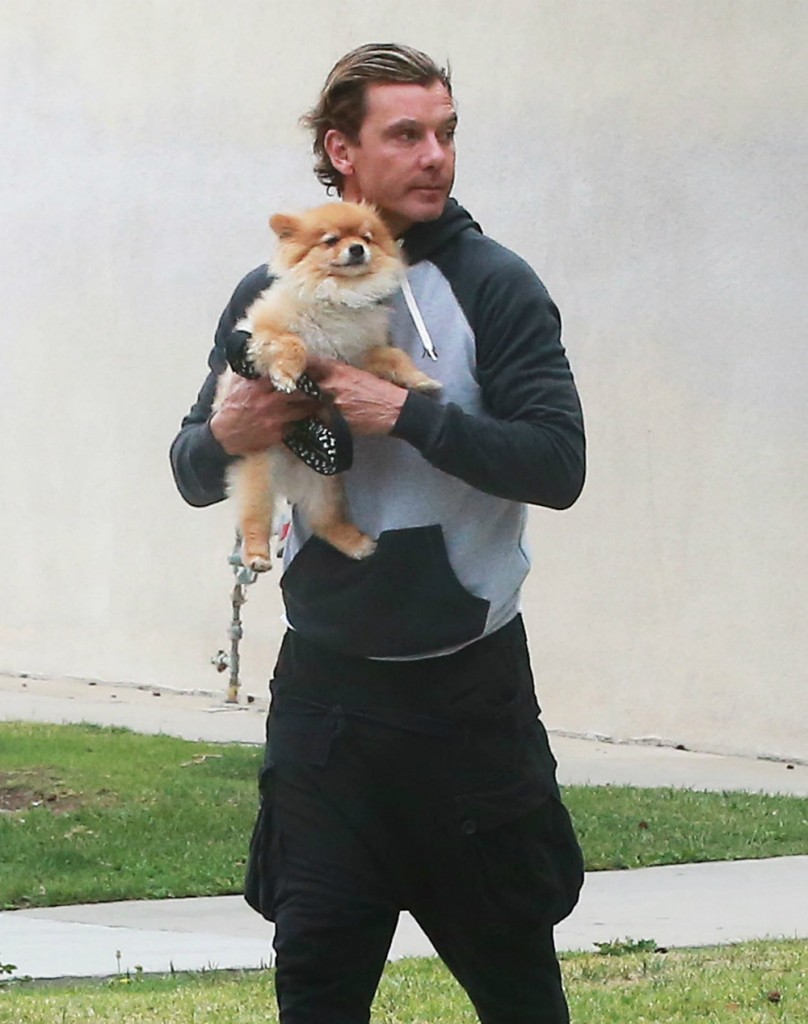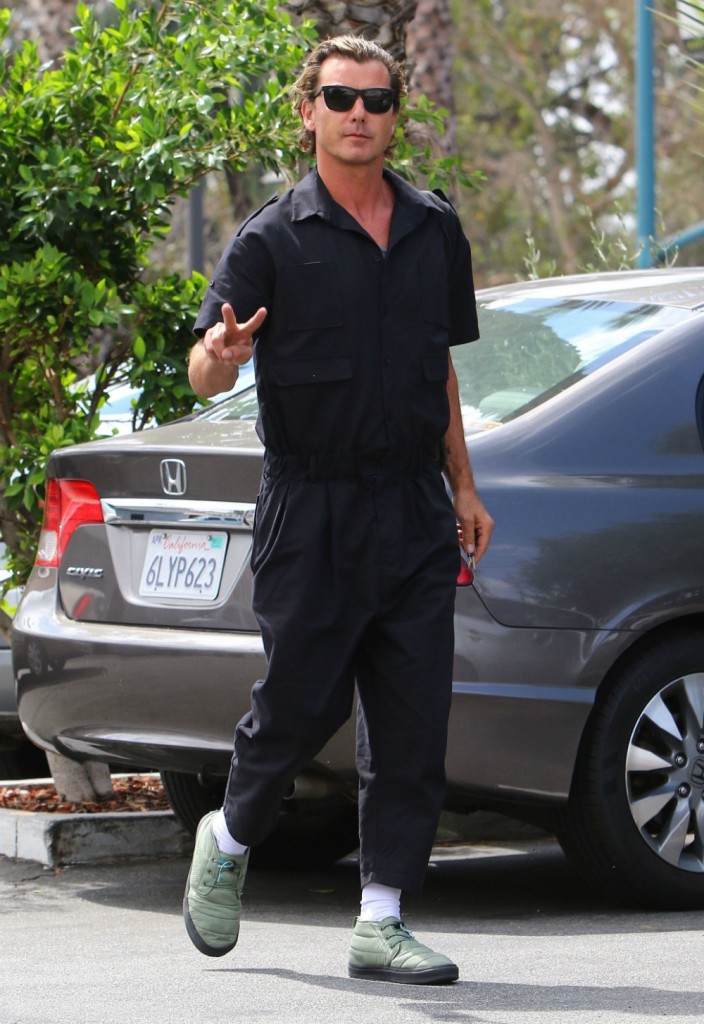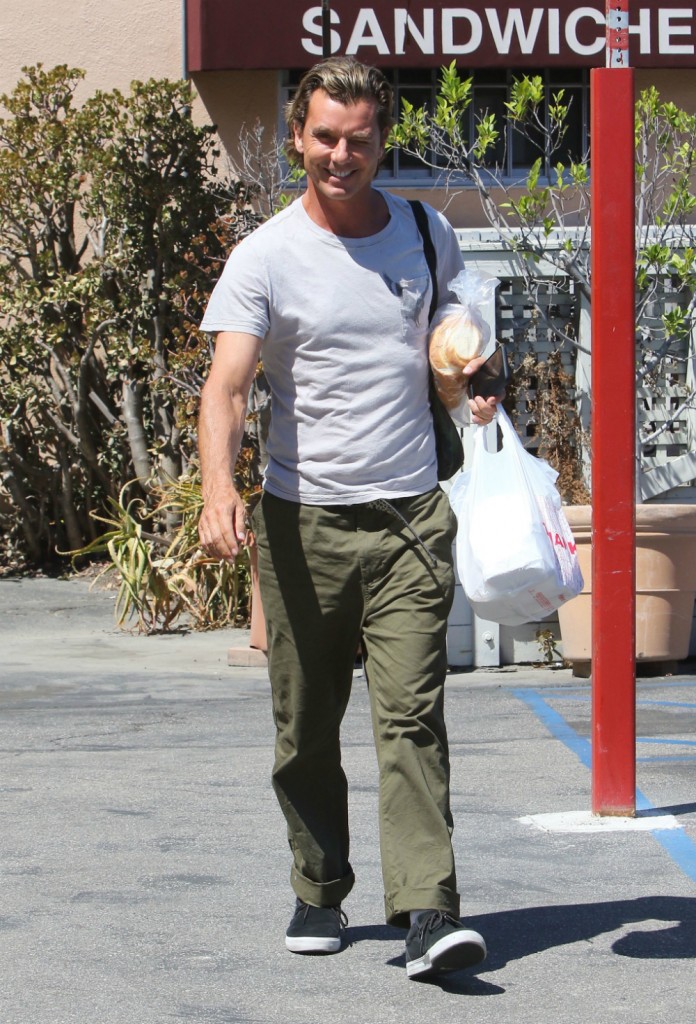 Photo credit: Fame/Flynet Photos