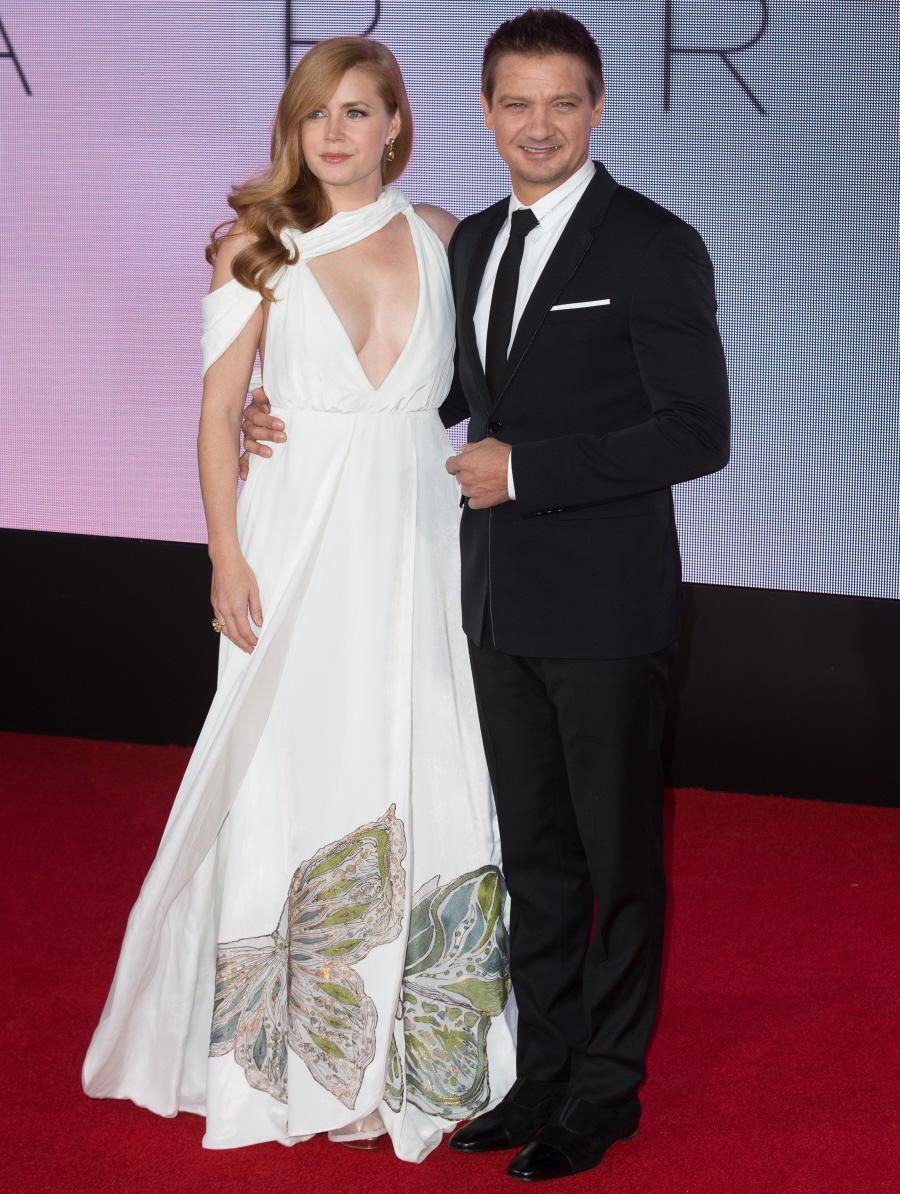 Here are some photos of Amy Adams and Jeremy Renner at the BFI London Film Festival premiere of Arrival, their sci-fi film about aliens coming to earth and trying to communicate with us. Amy is the star and Renner is supporting, which he seems fine with. It seems like he's trying to revamp his image a little bit after coming across like a sexist jag last year. The 2016 version of Renner is woke… or at least slightly more woke than his completely un-woke 2015 self. Anyway, that convoluted explanation is just my way of trying to figure out why Amy and Jeremy are on a tour of mutual admiration throughout the summer and autumn film festivals.
Amy's dress in these photos is Valentino. I like it… for the most part. The deep-V needs a better fit because many were concerned that Amy's girls were going to pop out at any moment. The bottom part has the butterfly graphic and it's really pretty. I would love to have a sheet set that looked like this.
As for Amy and Jeremy's thoughts on the election, Amy has said before that she's obsessed with reading about politics this year in particular. On the red carpet, both actors responded to the Donald Trump tape.
Hollywood star Amy Adams has admitted she was left "stunned" by the leaked tape of Donald Trump making obscene remarks about groping women. Walking the red carpet at the BFI London Film Festival premiere of her new film Arrival, Amy told the Press Association: "I just love my news updates, I'm tied to my Google Alerts. It's pretty remarkable. I think we are all stunned."

She added that the themes of unity in her movie, in which she plays a professor of linguistics enlisted by the US government to decipher the language of extraterrestrials who have made contact, seem even more relevant as a result of the election campaign.

She said: "Probably more so than when we started filming. We started filming over a year ago and now I feel with everything going on in the world, throughout Europe and the politics that are happening in the States right now, there is so much fear and it's nice to be reminded that hopefully we can come out of that fear together to a bigger solution."

Amy's co-star Jeremy Renner, who plays the scientist who accompanies her character on a mission to determine the purpose of the alien visit, branded the situation in the US "a debacle", and added: "Let's get united on ideas and principles of humanity. That's my takeaway of the movie, the strength we have when we are united rather than how terrible humanity can be when divided."

He also backed his old friend for the top office, saying: "I'm blessed to work with a woman I respect and admire, she is the main reason I wanted to be part of this movie. How about Amy Adams for president? I'll be her VP!"
We could do a lot worse than Amy Adams as president. Think about it – she might seem meek and goody-two-shoes, but she would be tough where it counts. She could do better than Renner as VP though.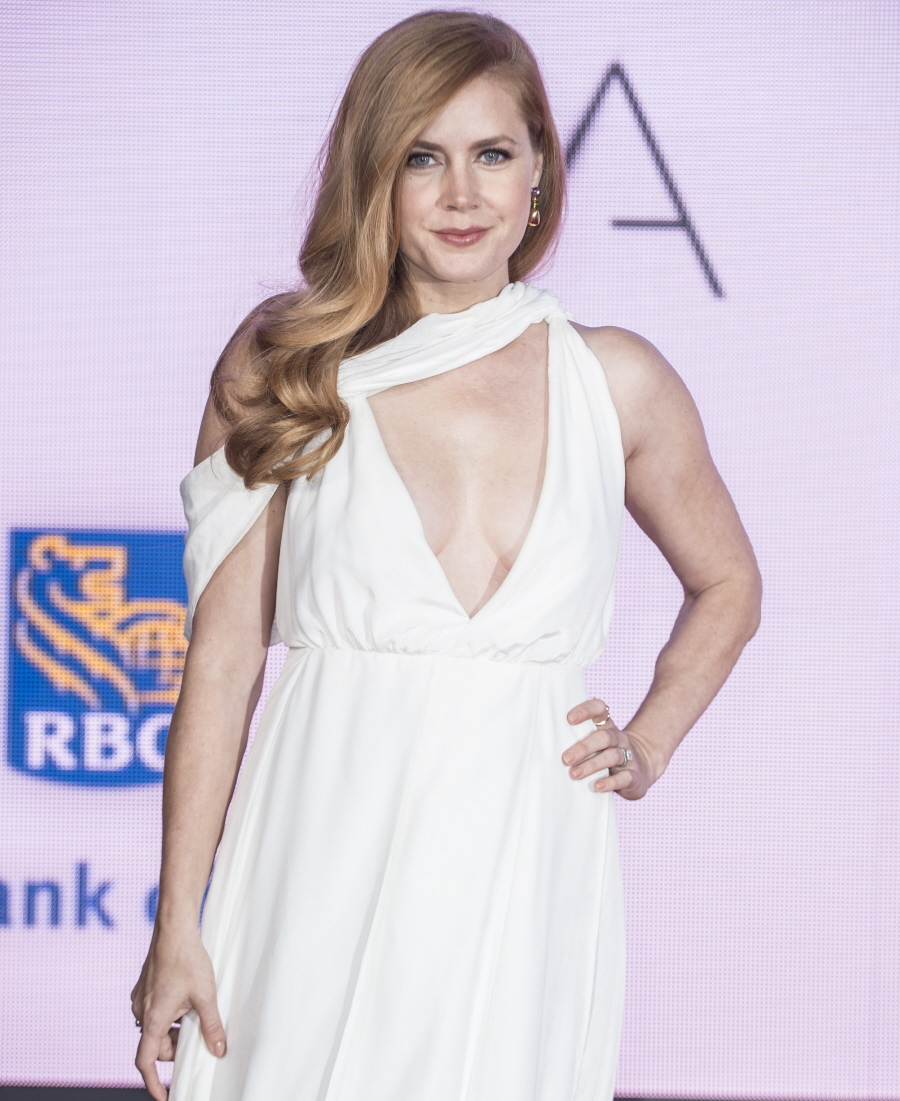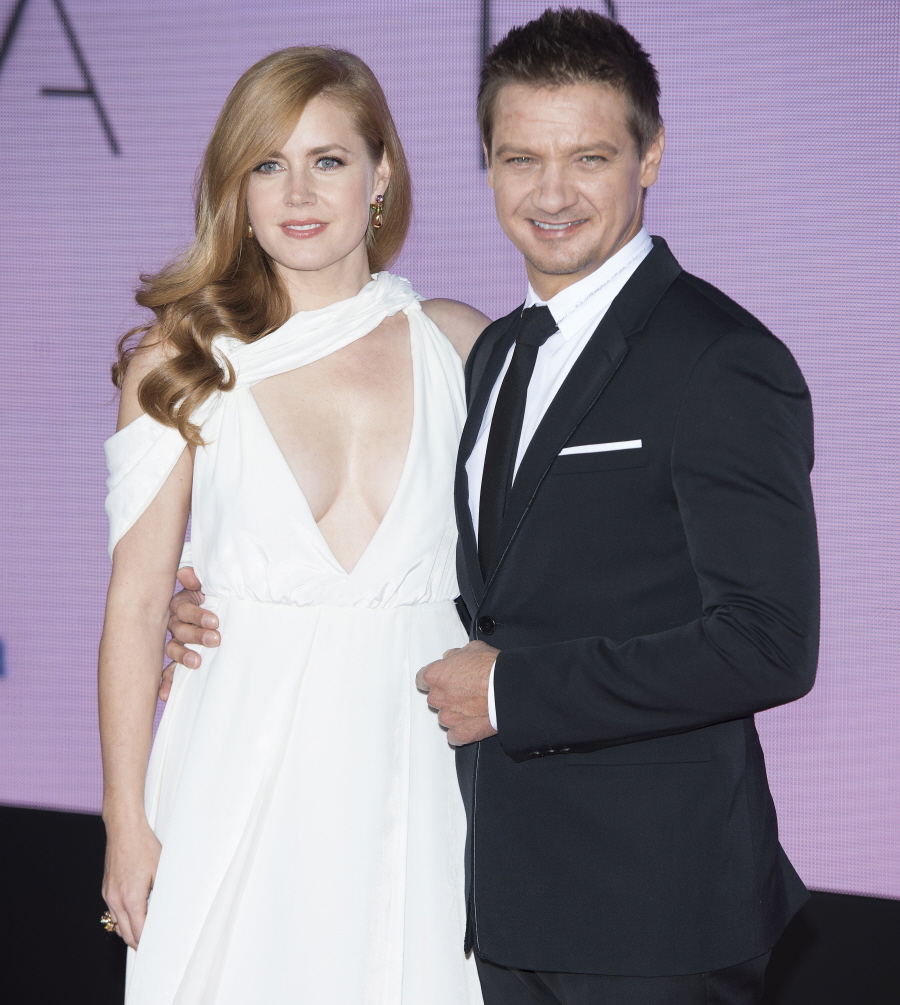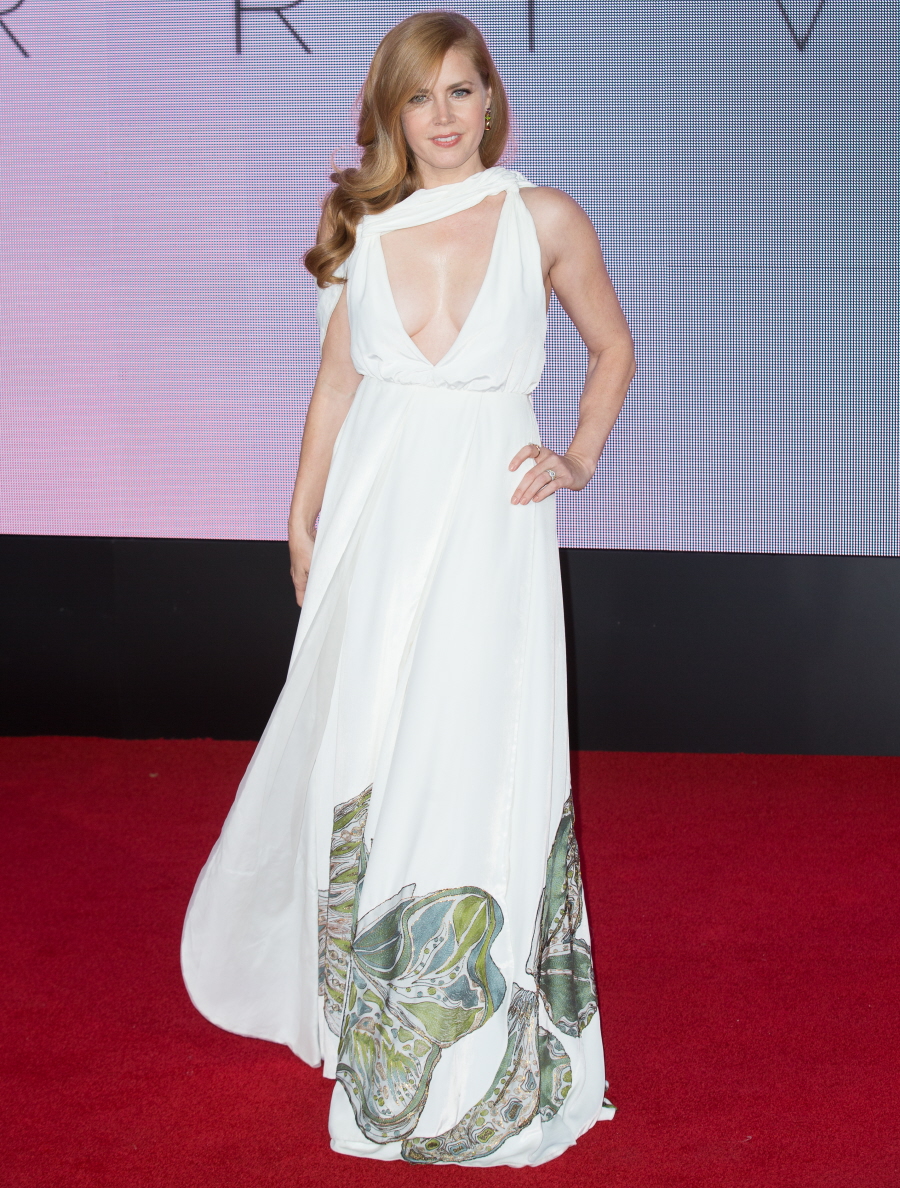 Photos courtesy of WENN.