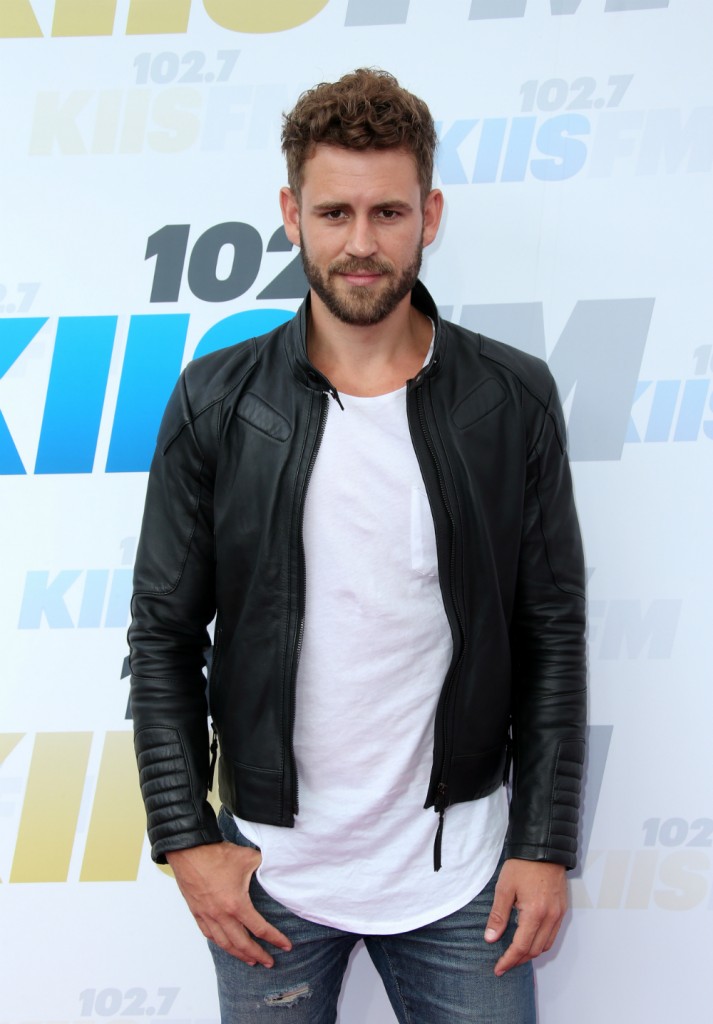 The new season of The Bachelor hasn't even filmed yet and already it's star, Nick Viall, has banged one of his intended. Nick was the runner-up on both season ten and season nineteen of The Bachelorette and appeared with former nemesis Josh Murray on season three of Bachelor in Paradise. Running out of bachelor-related options, Nick agreed to be season twenty-two's front man. On the first day of shooting, the young ladies trotted out and whoops – one of them had already slept with Nick at a wedding. Here's the shocker – being the stand-up guy Nick seems to be, he never called his hook up after they did the deed.
It's probably safe to say she won't be getting the First Impression Rose. Nick Viall hooked up with one of his contestants from the forthcoming season of The Bachelor long before the show was ever filmed, a source exclusively tells Us Weekly.

"During the first day of taping, all of the girls came out, and he actually had slept with one of them at a wedding and never called her again," the insider tells Us.

Neither of the onetime bedmates acknowledged their past sexual encounter after reuniting on set, the source adds.

A second insider says Viall told producers that he "didn't want any girls on the show that he already knew or had a date with" because he felt "it was a waste of a person being there."
Without knowing the inner workings of the highly complex Bachelor guidelines, I kind of assumed nobody wanted people they'd already dated as contestants. Isn't that the point, that no one else worked out so they're now selecting from a network-approved pool of people? Is it weird that I am slightly impressed he recognized her? Even though neither admitted their prior dalliance on air, when the cameras weren't rolling, Nick made his feelings about the situation know to the producers, saying, "That's so f__ked up." You know what they say, Nick, karma is a dish best served on a reality tv show.
Another story coming out of the Bachelor filming is that one of the episodes will focus on a Backstreet Boys concert in LA. In it, Nick and his gaggle will dance on stage with the band. Unfortunately, the contestants weren't given much time to learn the choreography. According to Backstreet Boy, A.J. McLean, "I felt really bad for the girls because we only gave them 30 minutes to learn that whole dance routine, and the fear of God came over all of those girls' faces." It's pretty hard to look sexy when terrified.
Let's take bets as to how many "Viall" and "re-Vialled" puns will be made this season.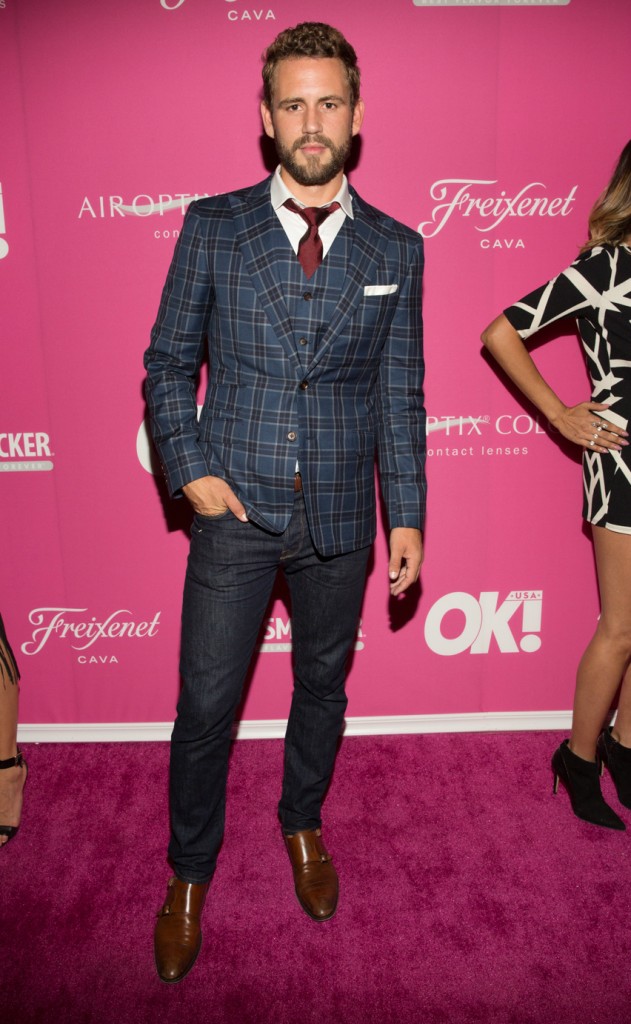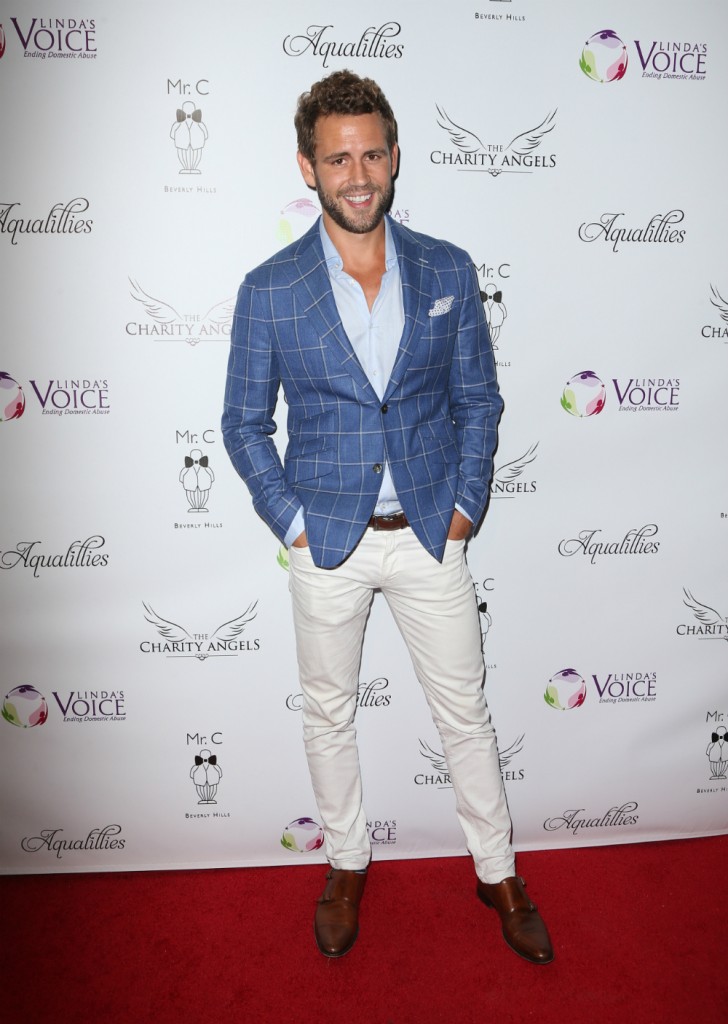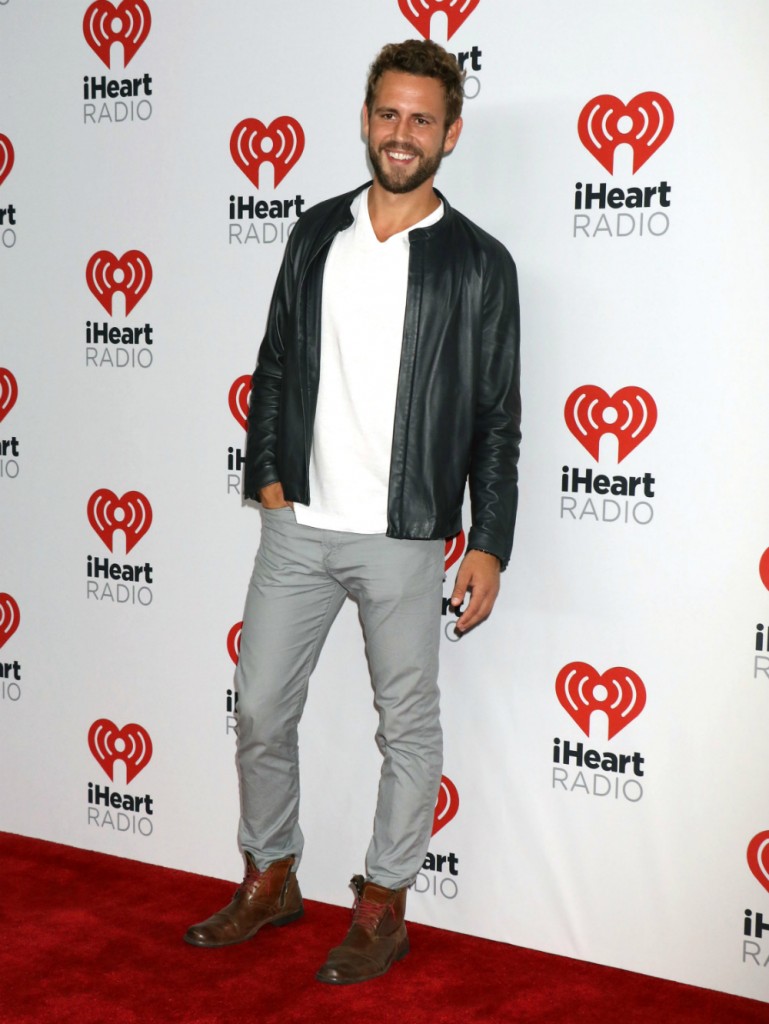 Photo credit: WENN and Fame/Flynet Photos