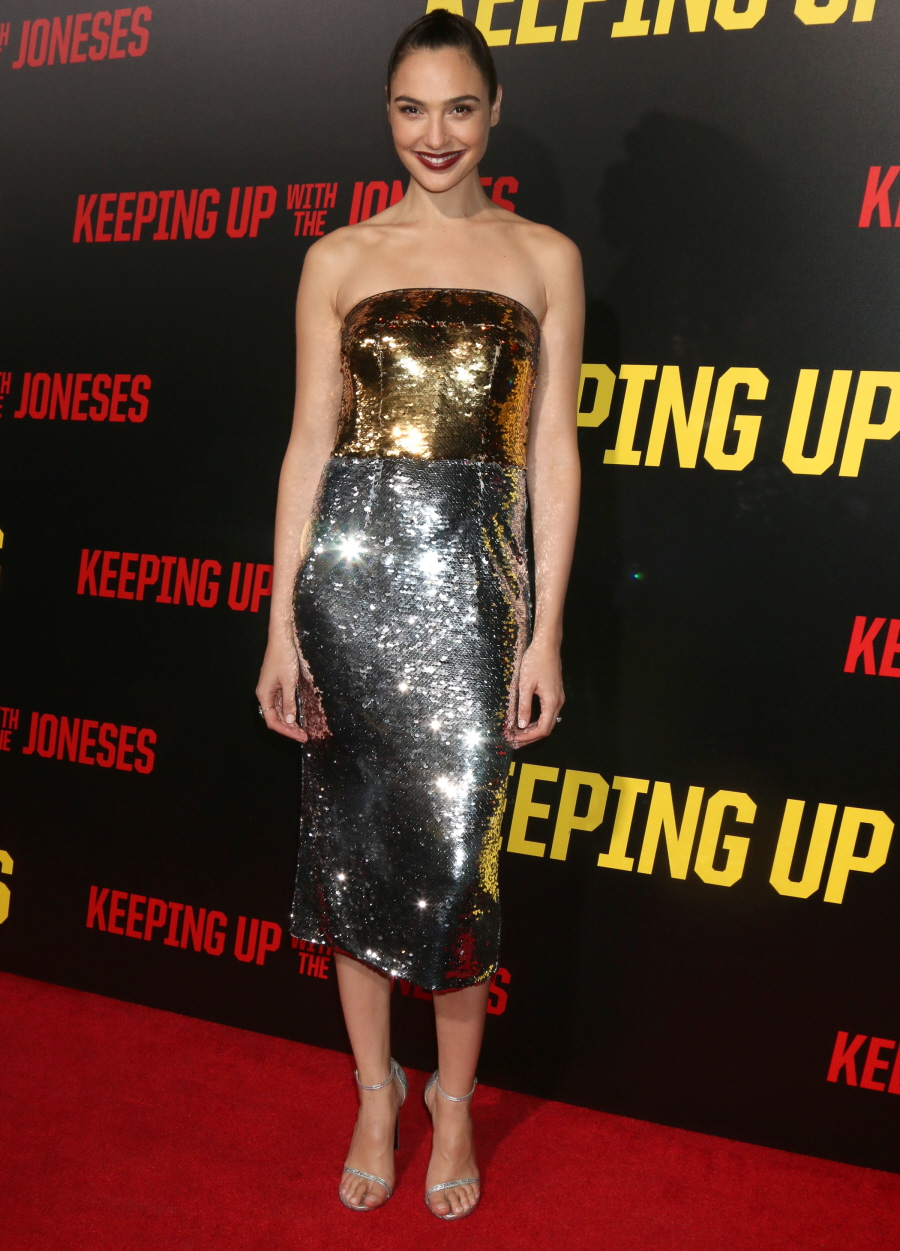 Here are some photos of Gal Gadot at last weekend's premiere of Keeping Up with the Joneses. I just never got around to posting these, probably because I was underwhelmed by Gal's Dolce & Gabbana two-tone metallic dress. It looks cheap, right? Right. Plus, she's a beautiful woman but scraping her hair back that severely does nothing for her.
Obviously, people don't really care about Gal's current movie, but everyone wants to talk about Wonder Woman. And some people are wondering… is Wonder Woman bisexual? You know, since Themyscira doesn't have any men and what do women do when they're alone together for years/decades at a time?
Gal Gadot says that a widely disseminated theory about Wonder Woman's sexuality won't be addressed in her upcoming film because the origin story for the character "isn't about that."

"It's not something we've explored," Gadot tells Variety, when asked if the superhero is bisexual in Wonder Woman or not, a backstory popularized by a longtime writer for the comic book series, Greg Rucka. Rucka, according to Variety, feels that Wonder Woman would have had relationships with women because she lived on a fictional planet populated only by females.

Says Gadot, who has portrayed Wonder Woman onscreen before, "It never came to the table, but when you talk theoretically about all the women on Themyscira and how many years she was there, then what he said makes sense. In this movie she does not experience any bisexual relationships," she explains. "But it's not about that. She's a woman who loves people for who they are. She can be bisexual. She loves people for their hearts."
So… the canon of Wonder Woman indicates that she probably is bisexual, but the film features a pretty straight-forward heterosexual pairing, between Wonder Woman and Chris Pine's character. That's what I'm getting from what Gal says, although she's open to interpretations of Diana's bisexuality and she's cool with whatever.
Maybe I was just using this post as an excuse to watch the Wonder Woman trailer again. Seriously, I do hope this is good.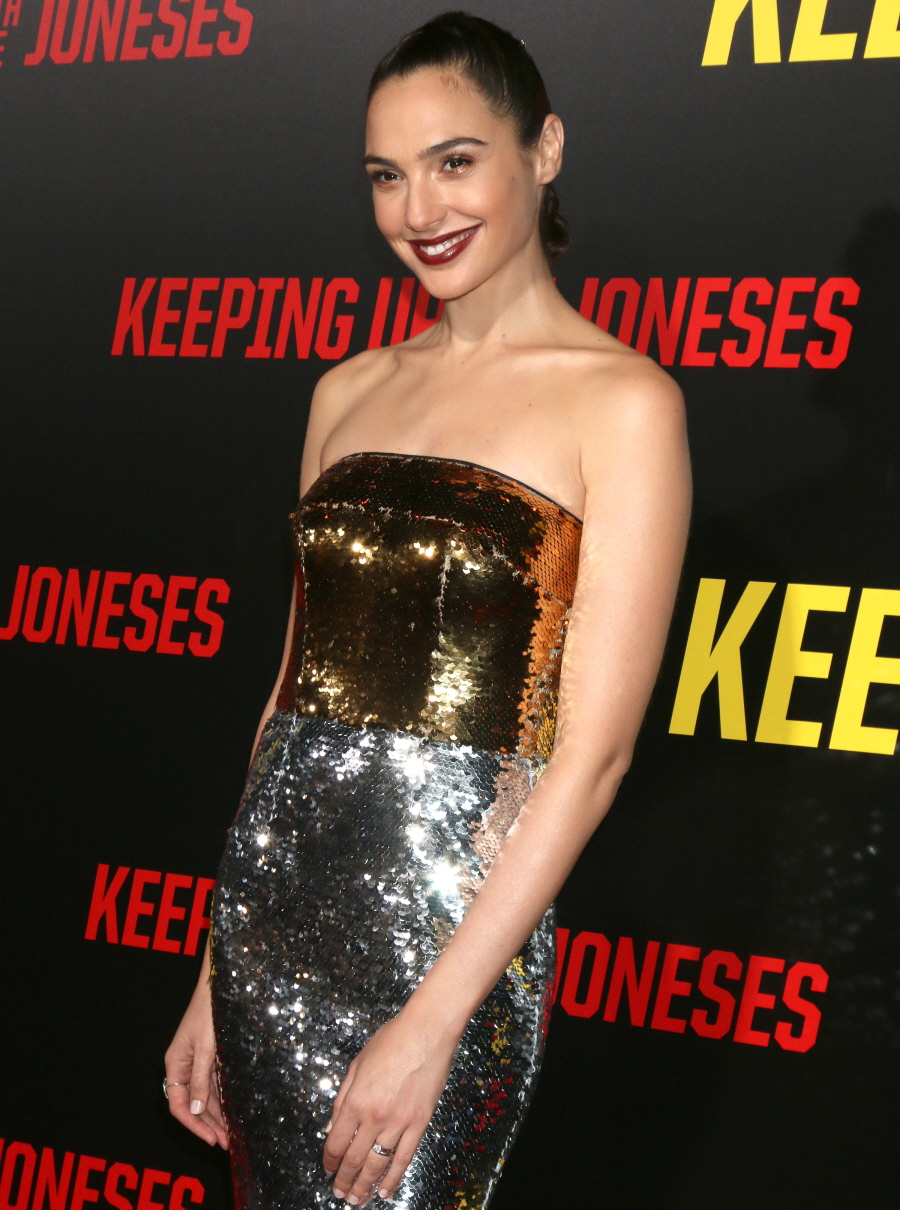 Photos courtesy of WENN.