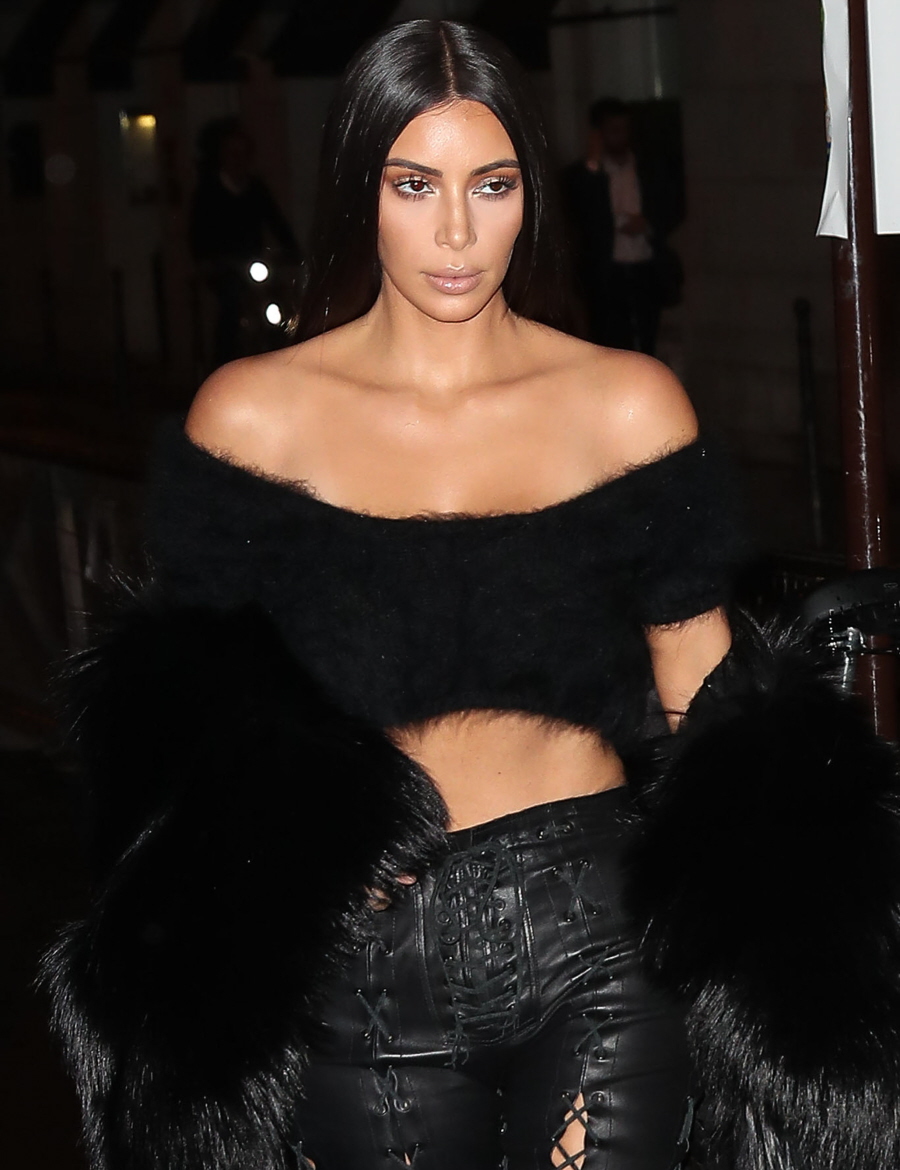 It's only been two weeks since Kim Kardashian was robbed at gunpoint in what she thought was a secure elite hotel/apartment building. Since the robbery, Kim has been shaken to her core. She returned to New York immediately following the robbery, then she flew back to LA last week. Kanye West postponed some of his tour dates but he was back on the road last week, and then he returned to LA over the weekend to spend time with Kim. She has not been pap-strolling or looking for attention, and she reportedly has a huge new phalanx of elite security personnel. No one knows when Kim will return to the public eye or if this is her new normal.
One notable thing Kim did do was push back on Media Takeout for a series of stories they did about how she "faked" the robbery. Kim actually filed a libel lawsuit against MTO and the site reportedly took down the stories in the wake of the lawsuit. MTO founder Fred Mwangaguhunga spoke to CNN about the situation:
"Our number one goal is to produce the most accurate information as quickly as possible and we did that," Fred Mwangaguhunga said. "But now, looking back at it, you have a chance often times to look back and reflect on what it is that happened. It's now clear that she was robbed. It's clear that the reporting that we did hurt her, and we certainly don't want that to be what we do."

"It's a bigger issue than just someone telling you to take it down. Sometimes you take it down because there's something on there that's not right and your readers are being misled by the information on it."

Mwangaguhunga said he believes the lawsuit will be "resolved very soon." He also told CNNMoney that Kardashian did not "deserve" to be at the center of this speculation.

"Kim Kardashian is not just a celebrity, she is a human being. She is a mother, she is a wife and she was a victim of a violent crime. She definitely did not deserve it and she deserved to be believed."
I'm glad that he came out and said this, because I've been really uncomfortable with the presumption of guilt lodged at Kim over this entire situation, as if so many people are just looking for some kind of angle in which to blame Kim for what happened. She was robbed. She was held at gunpoint. She was traumatized. Believe that it happened to her. You can think that she was a superficial narcissist AND a traumatized victim. It's not either/or.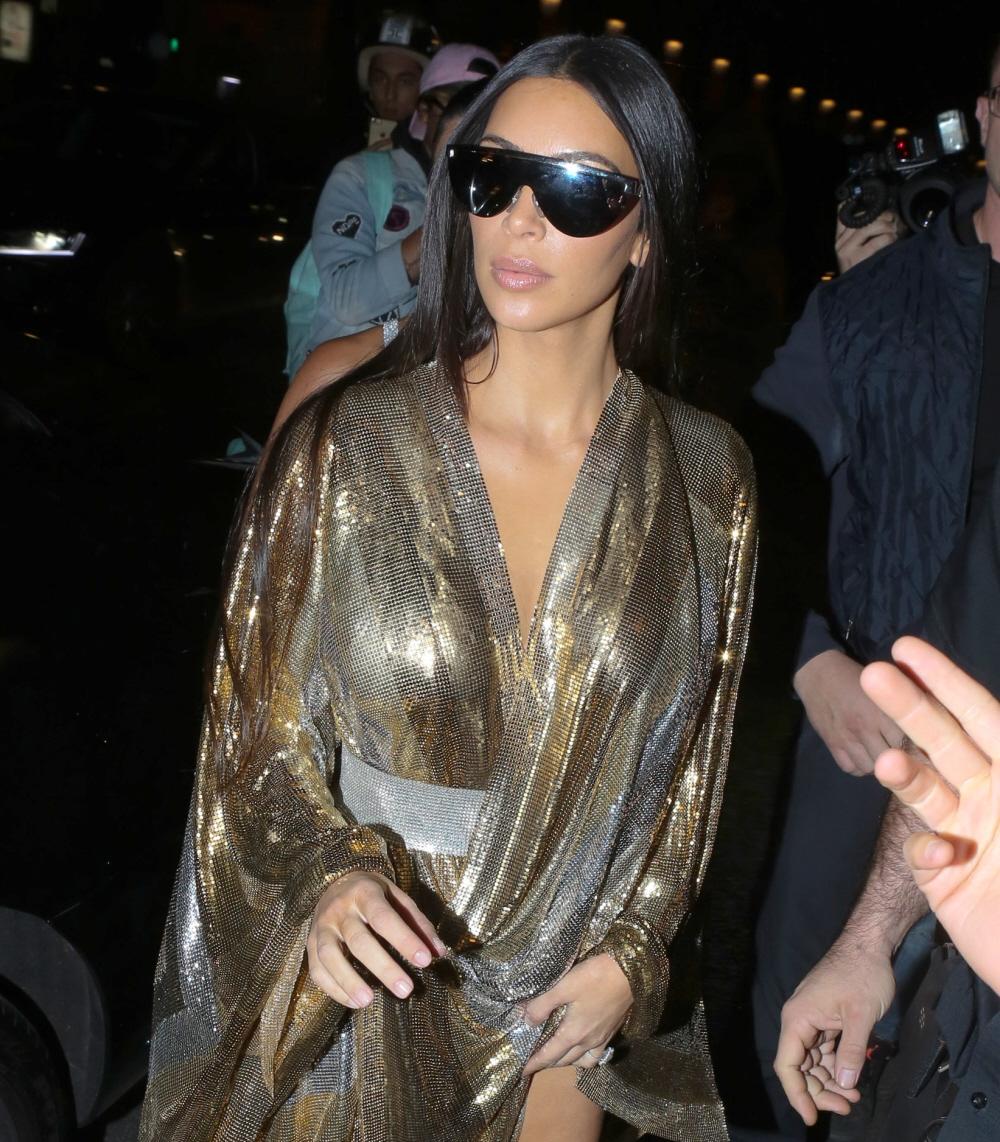 Photos courtesy of Fame/Flynet.