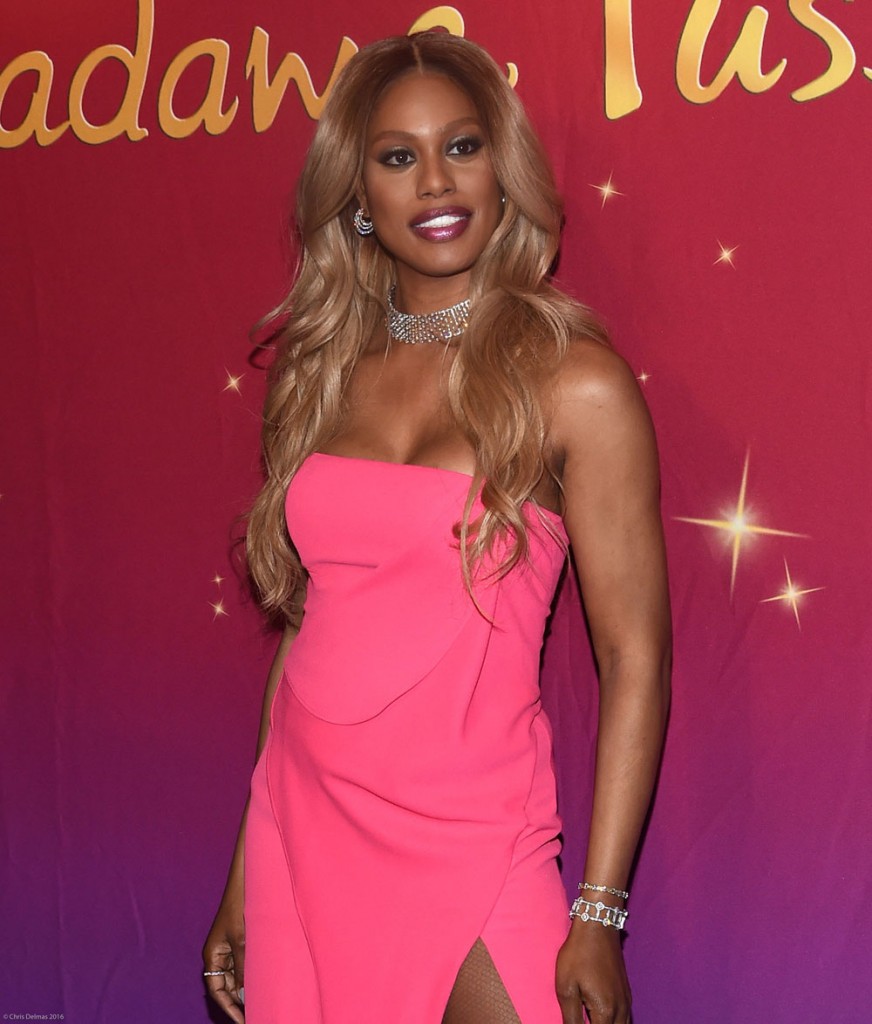 Laverne Cox is starring in the TV remake of The Rocky Horror picture show, which airs this Thursday, October 20th at 8pm on Fox. It's pre-recorded and is not being broadcast live like so many other recent remakes of musical classics. The Fox version is a two hour homage to the original, not a direct remake. I think that should help with some of the inevitable comparisons. I'm going to watch it and I have high hopes for Cox as Frank-N-Furter, but I'm actually more excited to go to the movie on Friday with my friends. I'm not a RHPS virgin but I've only been a couple of times before and it should be fun. (I'm dressing as Riff Raff because he's easy. I have long blonde hair already, the makeup is simple and I got a guy's tuxedo jacket from Goodwill.) So I'm in the Rocky Horror spirit and it sounds like Laverne is too. She told reporters recently that her only apprehension about the show was singing the line "transvestite" in the song "Sweet Transvestite" because it's an antiquated term and is a pejorative now. She didn't want to change that line since it's an iconic song with a word that makes sense in historical context.
"That was the only apprehension I really had about doing the film was the term transvestite," Cox told reporters at the Variety's Power of Women Luncheon. "I've been telling people, 'Please do not go up to a transgender person in 2016 and call them a transvestite, that is an antiquated term.' But in 1975 when Rocky Horror Picture Show came out transvestite meant a very different thing." She added, "We don't use that term anymore, but in the historical context of Rocky Horror it's appropriate you don't change the words to an iconic song."

"A lot of people have issues with a trans woman playing a character who identifies as a transvestite, but I doubt that any of the white cisgender men who played Dr. Frank-N-Furter over the past 40 years, all of them probably do not identify as a transvestite either," she says. "But they're actors who are playing a part. And hopefully people will be able to distinguish between Laverne Cox and the characters I play."

[Adam] Lambert [who plays Eddie, Meatloaf's character] calls reworking the gender of Rocky Horror's central character "a really interesting twist. The movie is such a cult classic that you run this tightrope between paying respect to the original and also coming up with something new. And casting Laverne was a brilliant choice in creating a new context for the character, and one that feels socially responsible."
I guess if she doesn't have a problem with the song I don't, but I don't understand how they can presumably change other parts of the play/film but not the song with the antiquated word. It's an iconic song definitely, but it's not like it's The Time Warp. Plus "transsexual" would sort-of fit in there, it would just sound redundant if you used "transsexual" twice. "I'm just a sweet transsexual from Transsexual, Transylvania." You couldn't really use "transgender" on its own there, could you?
Also, Tim Curry has a role in this! He's going to play the Narrator/Criminologist. Curry, 70, suffered a stroke in 2013 and is in a wheelchair, similar to the character of Dr. Scott, whom he wanted to play first. He said "I actually offered myself as Dr. Scott, because I was already in a wheelchair," he said in August. "They thought the narrator was a better fit, and I enjoyed it a lot." Ben Vereen is playing Dr. Scott. This also features Victoria Justice as Janet, Christina Milian as Magenta and Staz Nair as Rocky Horror.
Here's Laverne singing Sweet Transvestite:

Are you ready for the next big thing!? 👄 Don't miss the #RockyHorror television event, Thursday on FOX! pic.twitter.com/8kZdzbj0AQ

— Rocky Horror on FOX (@RockyHorrorFOX) October 15, 2016
And here's Laverne with her wax figure at Madame Tussauds in San Francisco.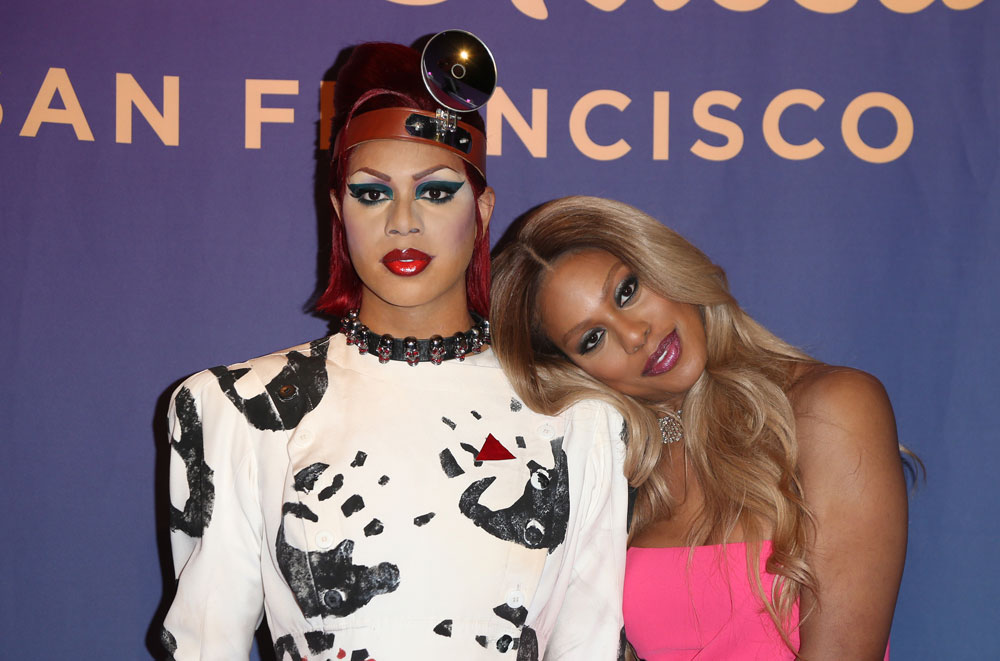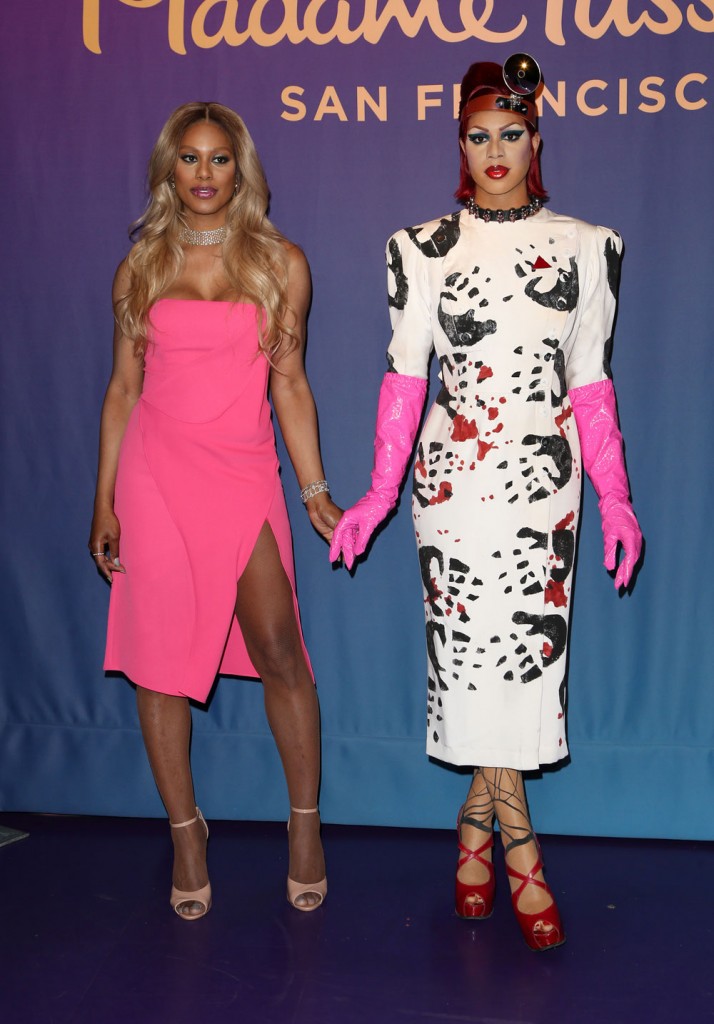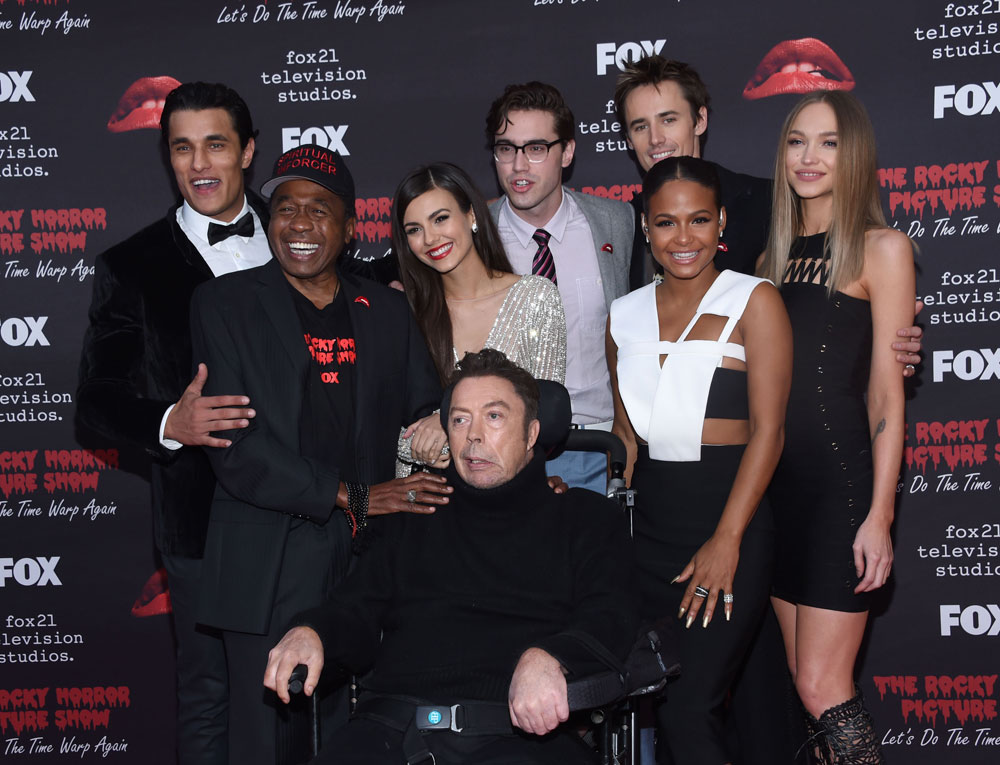 photos credit: WENN and FameFlynet