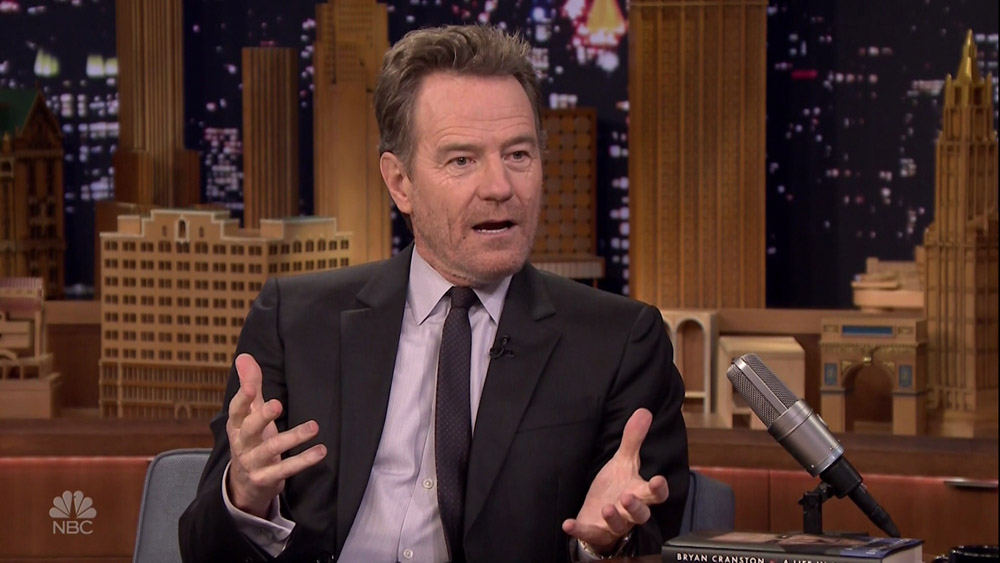 Yesterday we covered excerpts from Bryan Cranston's new memoir in which he admitted fantasizing in graphic detail about murdering an ex girlfriend he claims was stalking him. I asked if this was normal, because I have had similar thoughts about an ex but up until that point I never thought of actually admitting to them. It turns out that this wasn't the first time Cranston had talked about murdering someone, presumably. In the 1970s, when he was traveling cross country with his brother and taking odd jobs, a coworker they both hated (whom everyone hated according to Cranston) turned up dead right after Cranston and his brother had moved on from that job. Cops asked if anyone wanted to do the man harm, the answer was that everyone did but that two people had just left right around the time the guy turned up dead – Cranston and his brother. He told this story on The Tonight Show and the video is below.
We took a two year motorcycle ride across the US in the mid 70s. We picked up jobs here and there… We were in Daytona Beach staying for a while trying to earn some money. We got a job [as waiters] at a polynesian restaurant called The Hawaiian Inn. The head chef was a guy named Peter Wong. Peter was a good chef and a horrible person, the first person I've ever met who I've realized 'Oh my God, I hate this guy…' Not a nice guy, miserable and mean.

So during the waiter meetings… we'd all talk about how each one of us would kill Peter Wong. So I said I would slice him up, nice tender slices. We're joking around.

The season comes to an end, my brother and I hop on our motorcycles [and] take off again to go up north. Policemen come into the Hawaiian Inn… they said "Anybody ever talk about hurting or killing Peter Wong?"

"Yeah, all of us."

"Anybody who's no longer here who talked about killing Peter?"

"Well the Cranston brothers… left about a week ago."

"That fits the timeline."

Because Peter was murdered and they were looking for us. They put an APB out on our motorcycles.
[From The Tonight Show]
So how did he get out of it? That was an expert way to tell that story so that people will buy his book. Am I the only person who wondered whether Cranston did it? I'm sure he didn't – it just crossed my mind because he was so convincing as cold blooded killer Walter White and because he's such an incredible actor. If anyone could murder someone, convince the cops he was innocent and then use it as a personal anecdote on a talkshow it's Bryan Cranston. Although it's news to me, he did tell this story before, last year on Ellen. Cranston said "I didn't murder him, though. I murdered someone else." He needs to win an Oscar already. You know I couldn't remember whether he won or not this year, because again I conflated his character in Trumbo with the actual man. That's how good of an actor he is. Good enough to kill a man and convince cops he was innocent.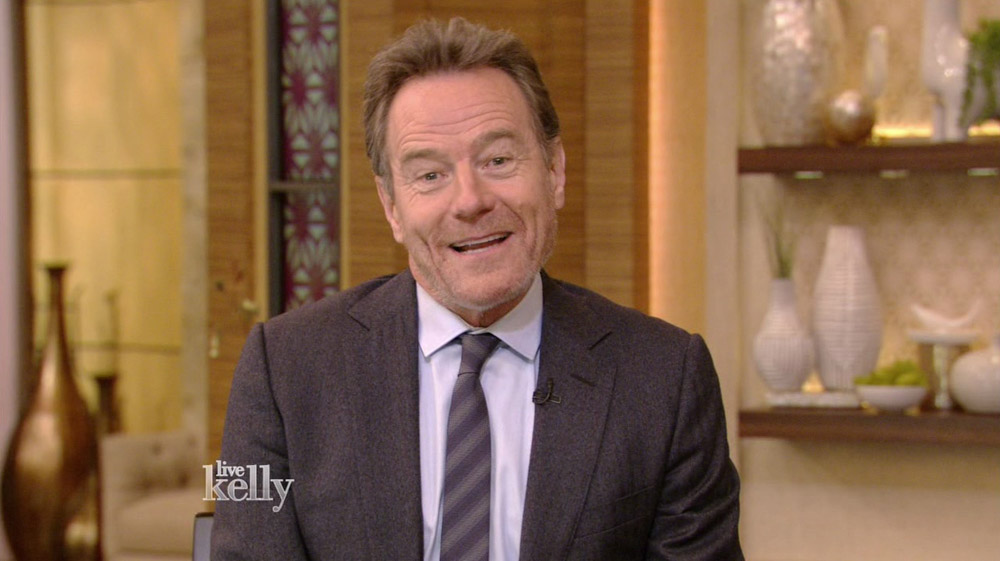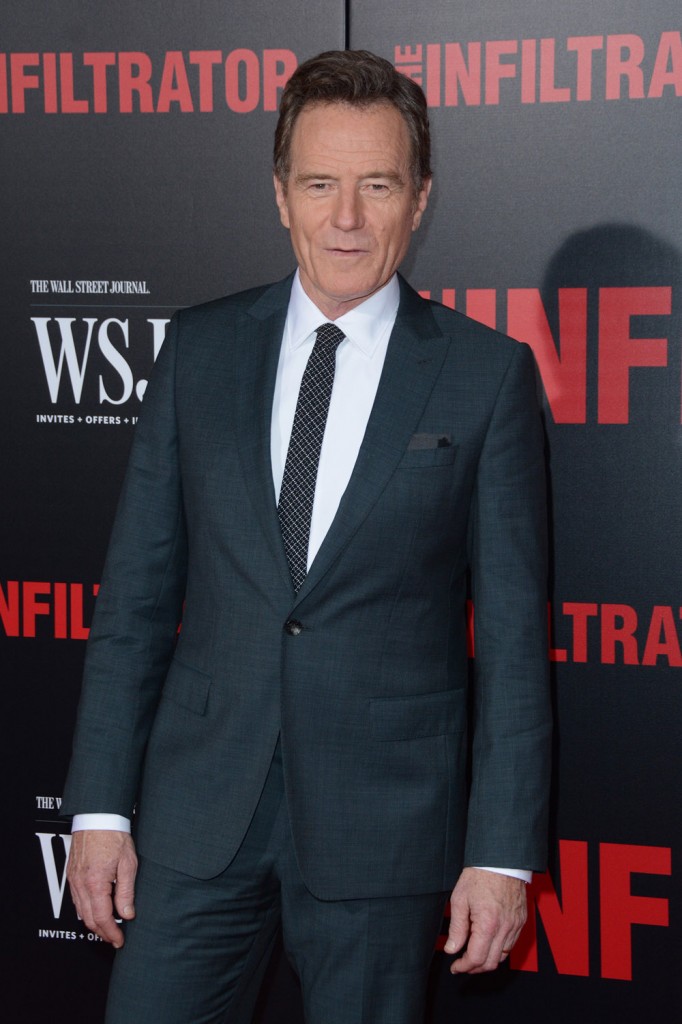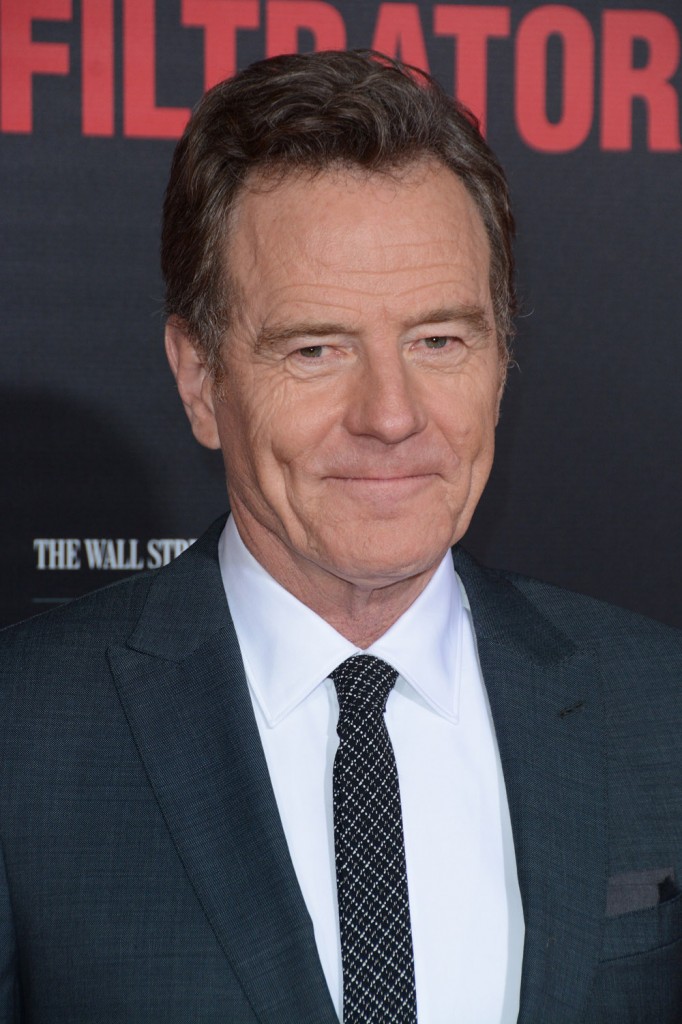 photos credit: WENN.com