Gwen Stefani and Blake Shelton are set to celebrate their first year as an official couple next month. OMG – has it only been a year? Gwen and Blake took her three sons, Kingston, Zuma and Apollo, and her niece, Stella, to Disneyland on Wednesday (LA schools had Wednesday off, if that matters to anyone). You can see photos here – so, so many photos. Apparently this was Blake's first trip so he received a Disneyland's 1st Visit button, which he proudly wore. How has he never been to Disneyland?!? I'm sorry, I'm fine with every giggle of their relationship being documented but I have to judge him a little for not hitting up The Mouse's House before now. Plus, I honestly thought he had been but then I remembered he was just on the phone throughout Gwen's last visit.
Following D-Land, Gwen took Blake on a tour of Anaheim, including her childhood home and the Beacon Street house, which is where most of No Doubt lived and wrote their first couple of albums. Again, we know because the whole visit was recorded on Snapchat:
I'm surprised at how giddy she was – has she never been back? Maybe I am misreading her and she is just really excited about Blake seeing it. I get that; showing off the hometown is pretty exciting. And The Beacon Street Collection is a great album, so the house is worthy.
People recently asked Gwen about her and Blake's inaugural year of coupledom. Gwen was shocked at how quickly the time has flown by (for whom???). She again said that she is "so blessed" and that there were "so many beautiful memories." Good companionship is a lovely thing to share so congrats to them for enjoying each other so much. I think we should start with a Ring Watch, though. When Ryan Seacrest asked her about an imminent engagement, Gwen stammered, "I don't know! God, I don't know. Everything is going so quickly. I'm in the moment and um…Look at me! You got me tongue-tied." If she gets tongue-tied just being asked about a proposal, she might want to start practicing for the really thing. Maybe she can sing her answer.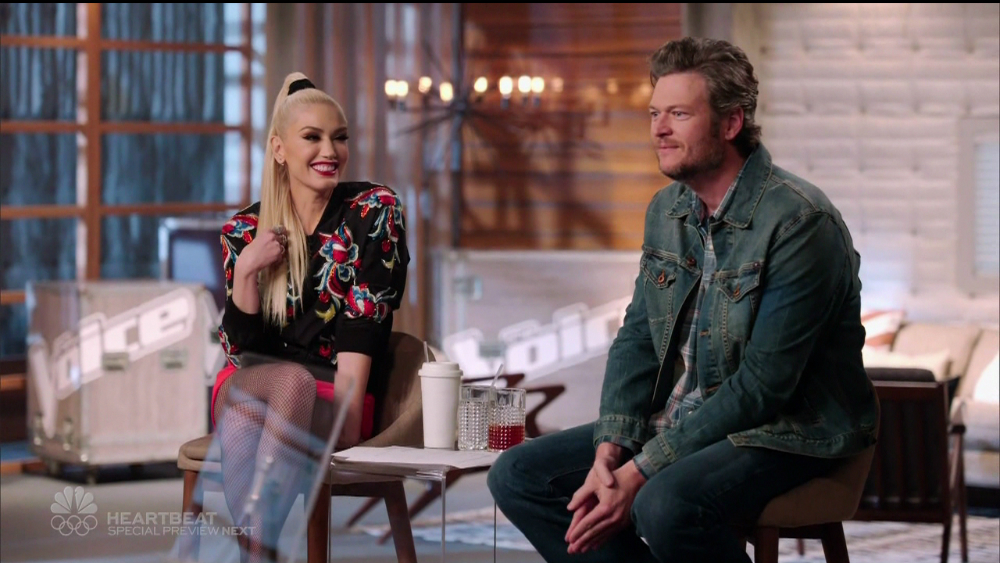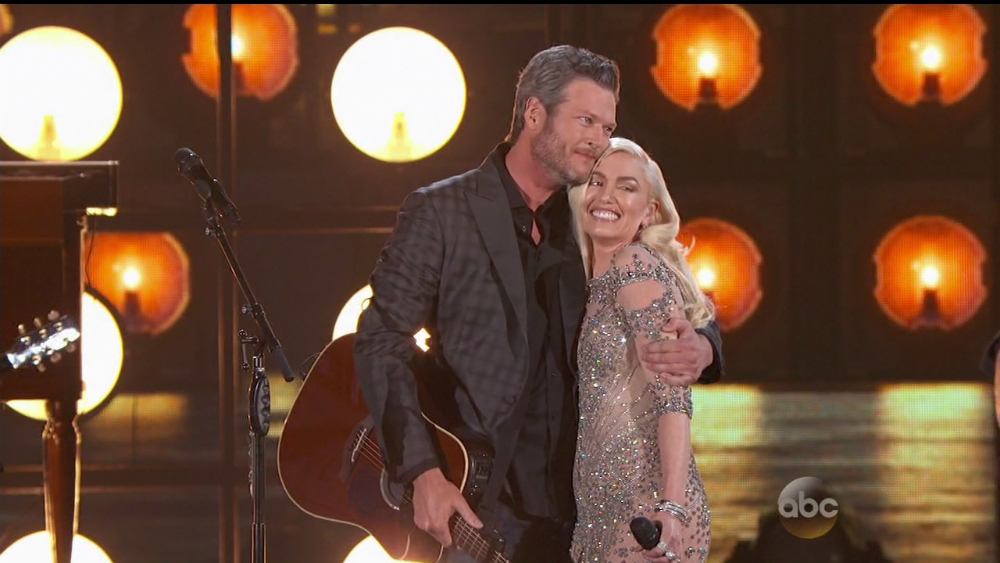 Photo credit: WENN Photos and Getty Images