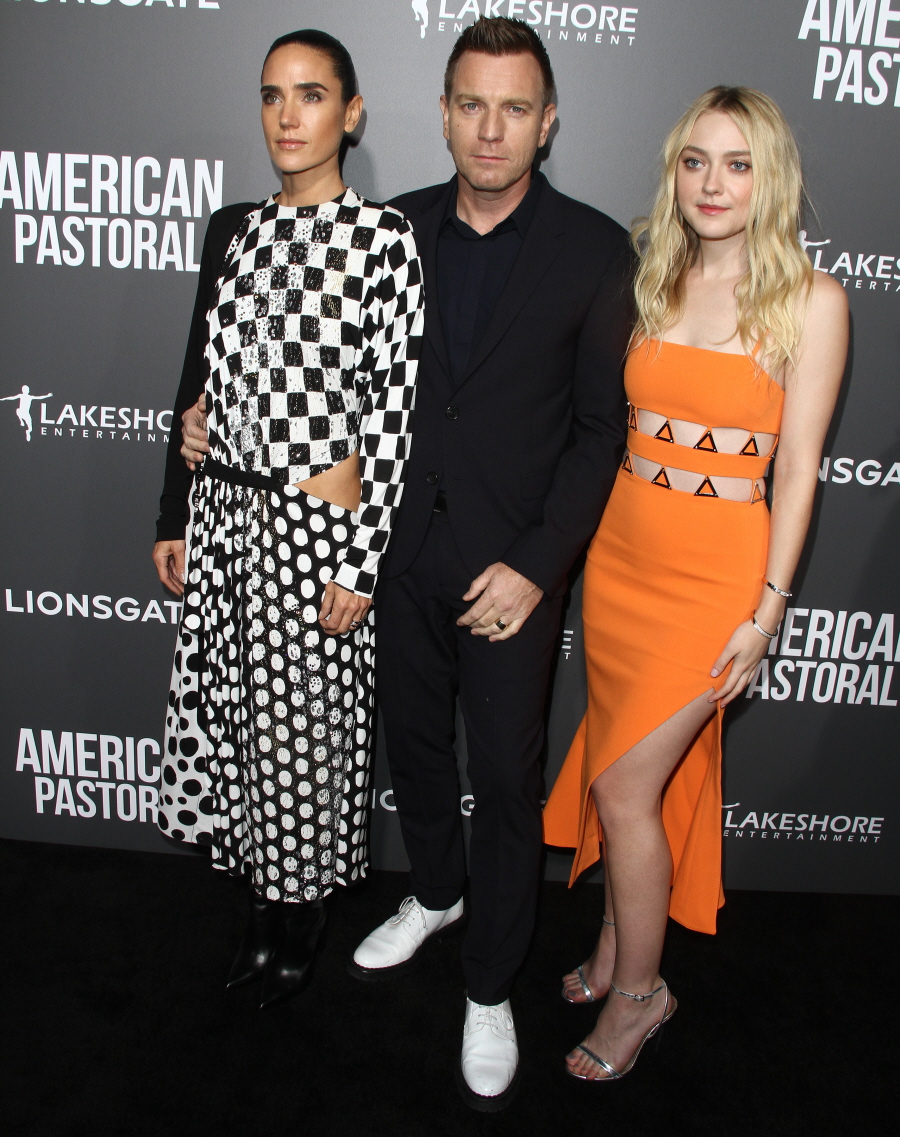 I haven't been covering much from the promotional tour for American Pastoral, which is Ewan McGregor's feature-film directorial debut. Ewan also stars in the film, as does Jennifer Connelly and Dakota Fanning. They've been out and about all week, and these photos are from the big Beverly Hills premiere last night. The fashion was… not on point?
Jennifer Connelly wore Louis Vuitton, which is no surprise because she's a long-time LV brand ambassador/whatever. But again, what the hell is happening over at Louis Vuitton? Their Paris Fashion Week show was not great, they're constantly throwing milkmaid dresses onto Alicia Vikander, and now this… polka-dotted and checked, shiny-with-cutouts dress? There's too much going on. But I'm sure some people will defend it just to spite me! That's fine, I love you all even if you claim that the ugliest coats ever are gorgeous. Ugh, no one will ever convince me that Kate's coat is any way cute, just like no one will ever convince me that this LV dress is anything but a design failure.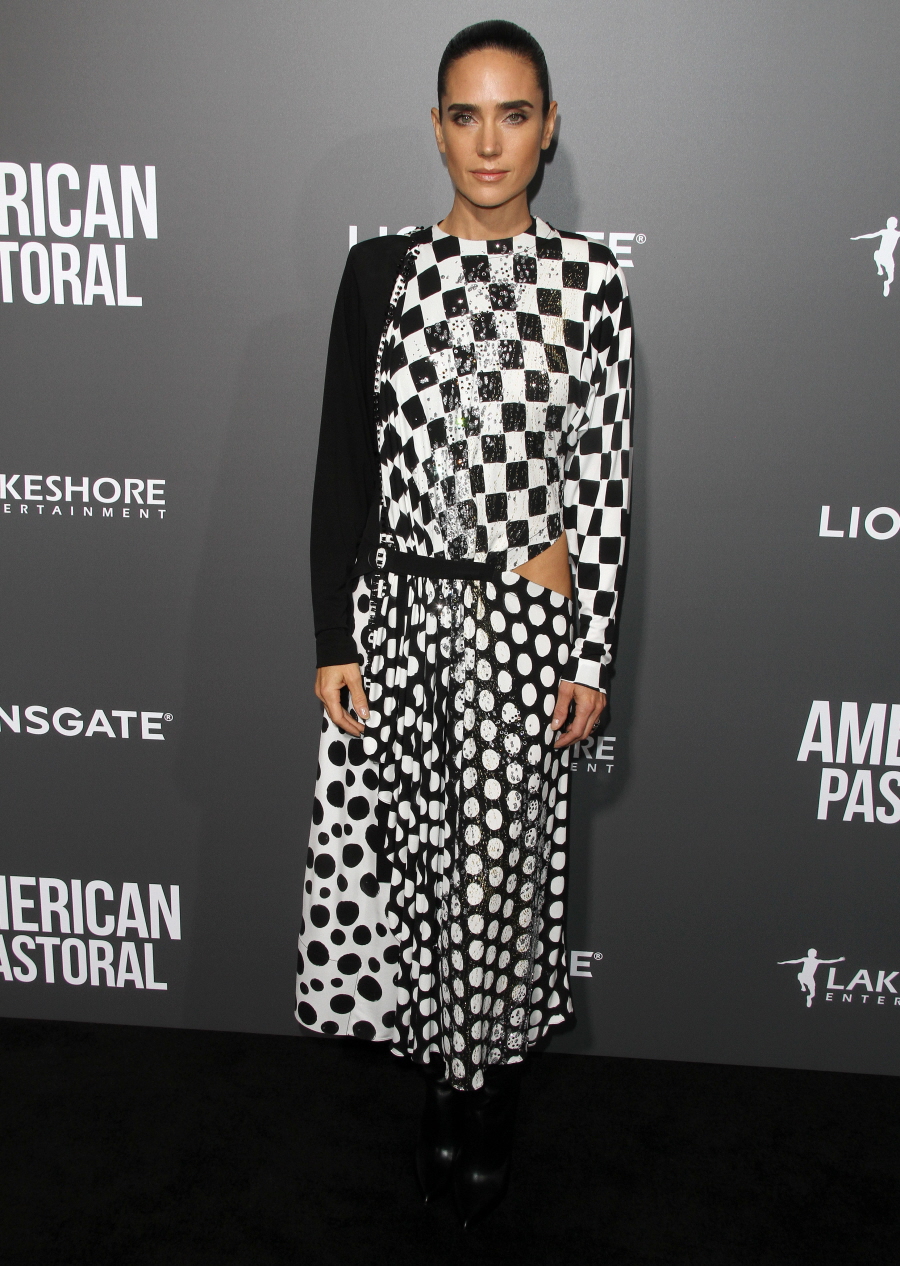 Bonus Paul Bettany, who seems to be committed to transforming into Robert Evans.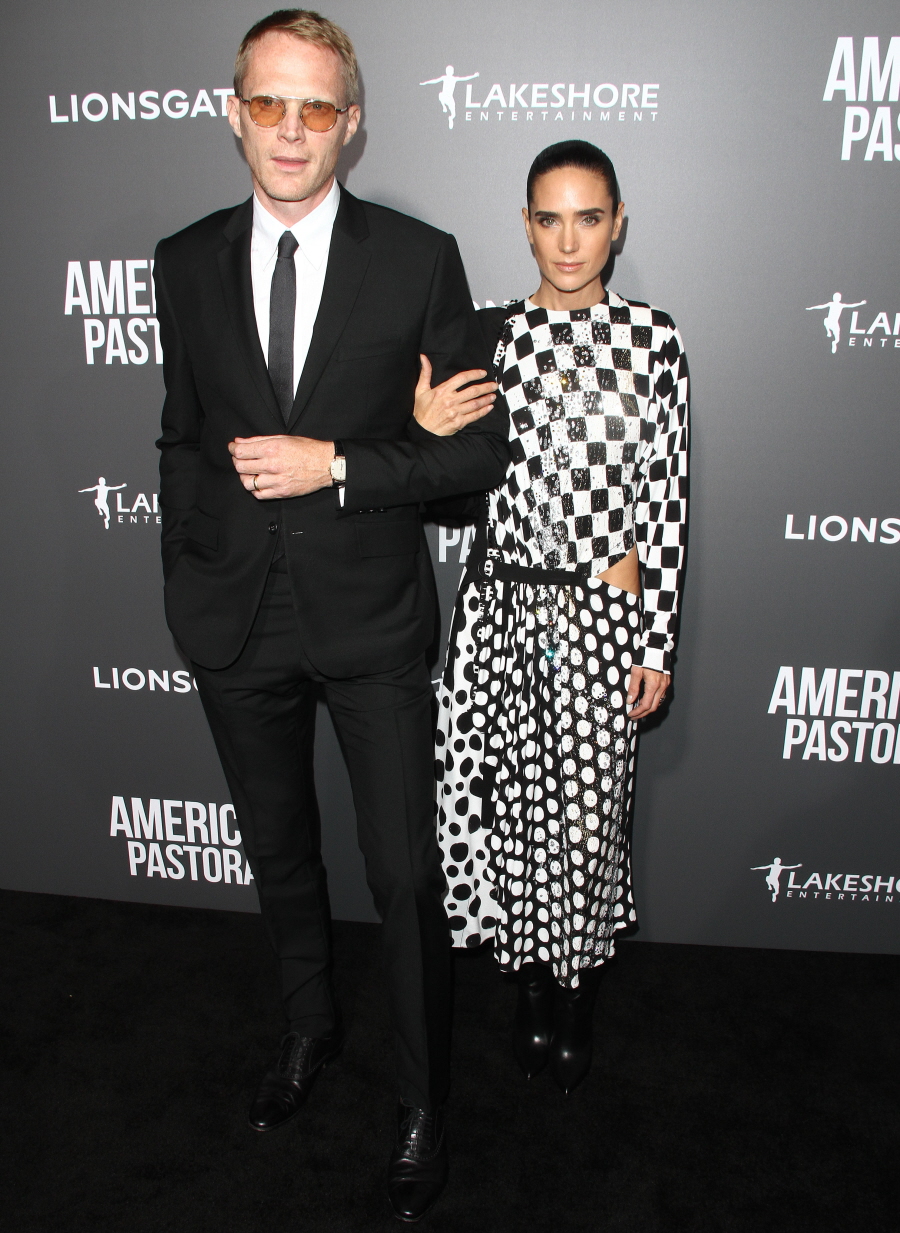 Dakota wore David Koma. I don't like this either, but it feels seasonal. Like, she's wearing a glam shade of "pumpkin."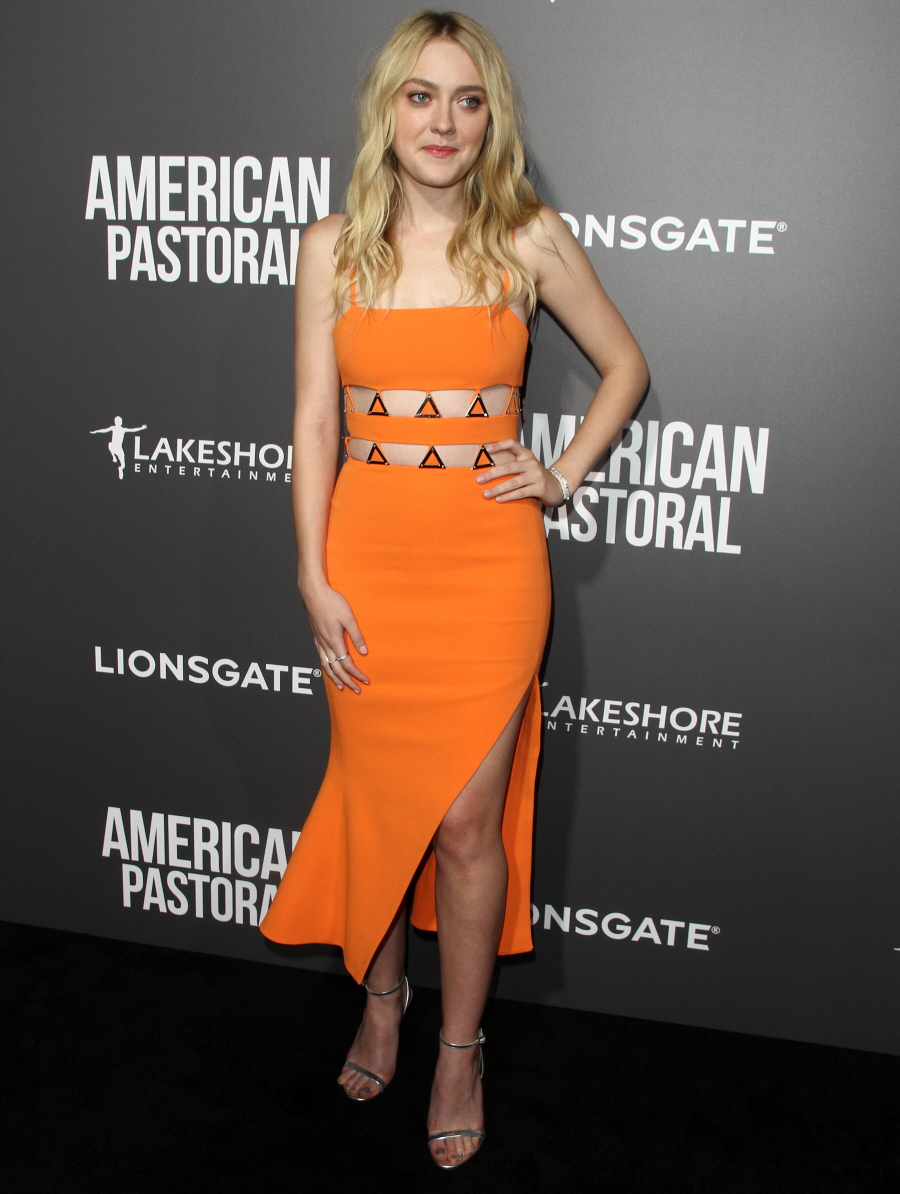 Lovely Ewan. Does the man ever age?
Bonus: Uzo Aduba looking fabulous. She looks like she was styled by Oprah, which is like the highest compliment ever.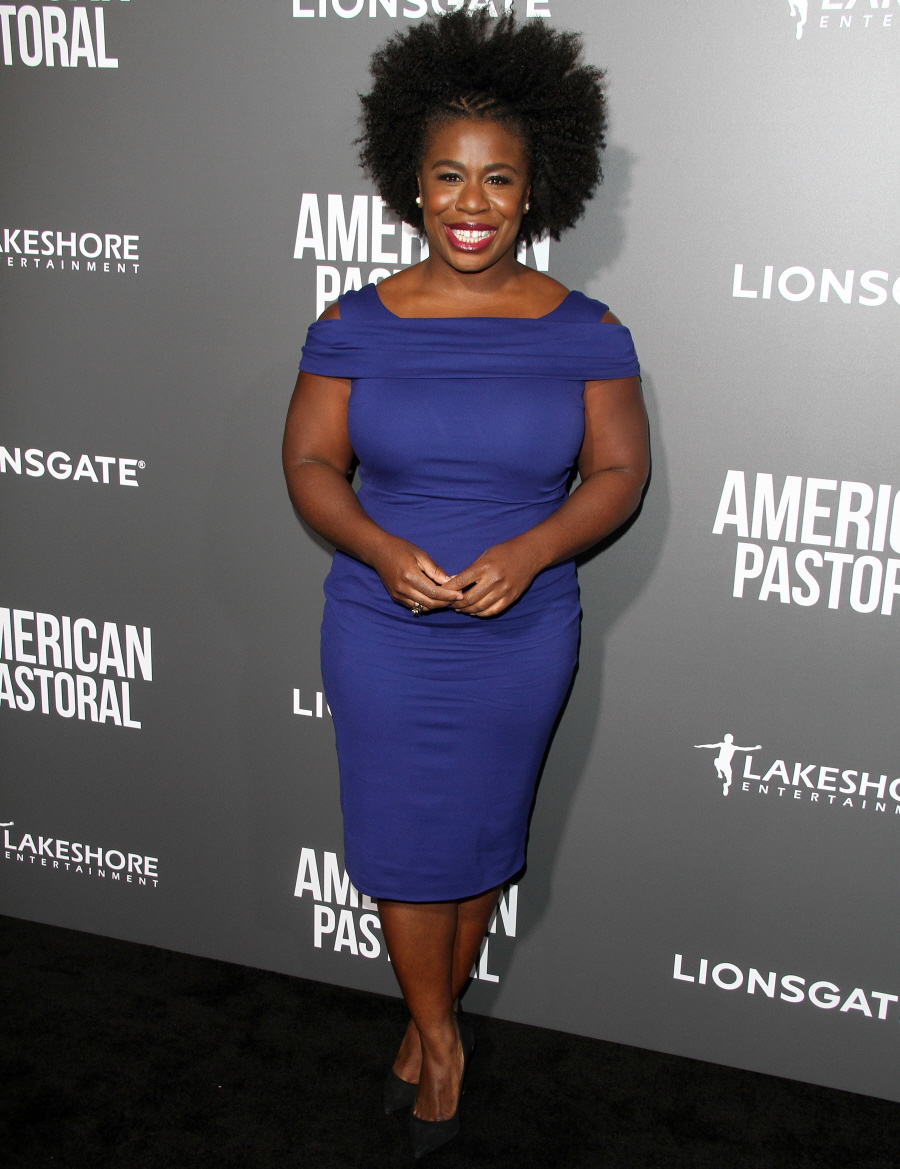 Photos courtesy of Fame/Flynet.