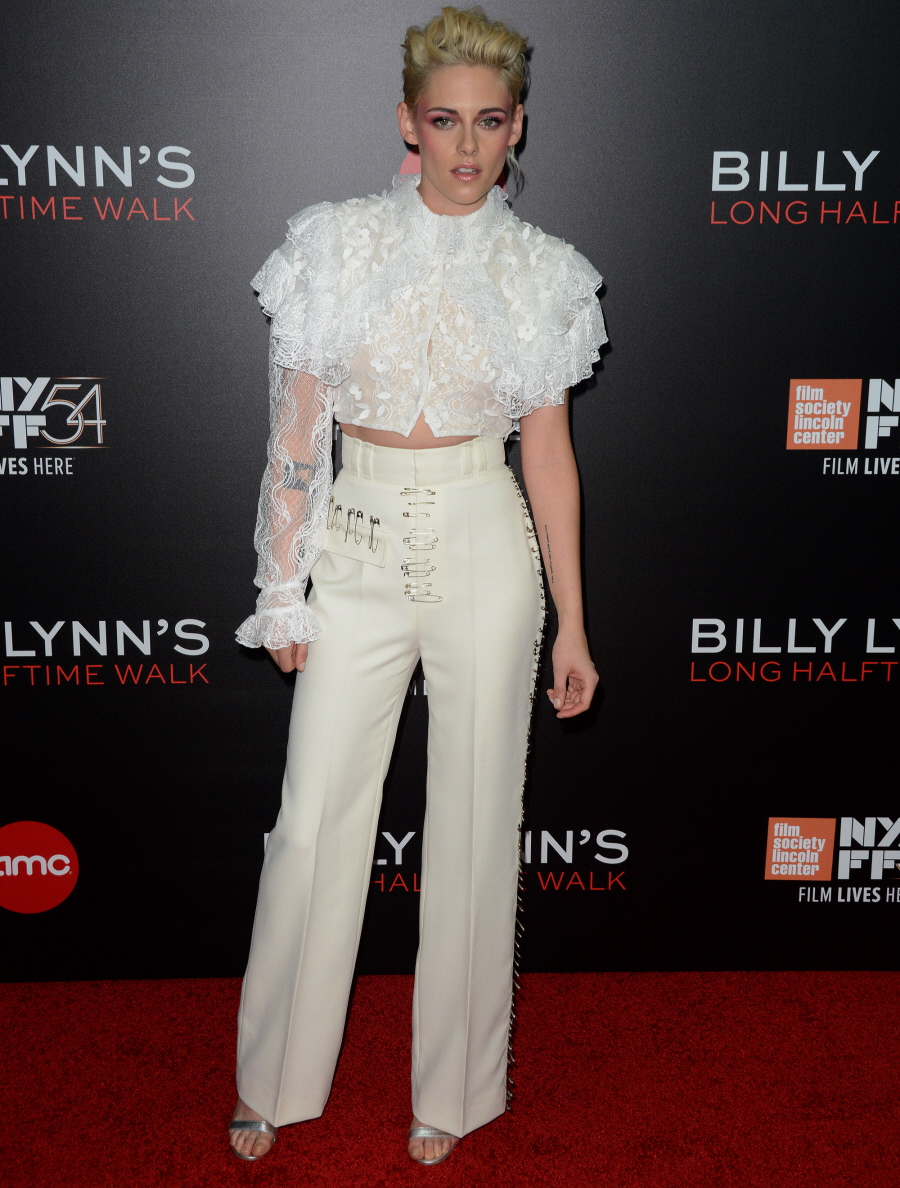 I will never understand pink eye makeup. I'm just putting that out there – I think pink eye makeup is some kind of trick being played on women, because it never looks good. These are photos of Kristen Stewart at the New York premiere of Billy Lynn's Long Halftime Walk, which was directed by Ang Lee. Kristen is fashioning an impressive career for herself these days, carefully choosing independent films, European filmmakers and smaller parts in bigger movies with prestigious directors. Ang Lee is one of the greatest directors working today, and I suspect Kristen would have done any role for Ang, in any film. Her role in this is supporting, but it's a significant move for her to work with someone like Ang Lee.
As for her fashion… um… this look is Rodarte. Kristen has been wearing so much Chanel lately, I was surprised to see her in Rodarte, and in an ensemble that is quite… challenging. It's quite a look, I'll say that. I guess she's probably channeling David Bowie with the hair and makeup, and the pants seem more like Mick Jagger. The blouse is not rock and roll, unless we're talking about cheesy '80s hair bands.
What else? Everyone's talking about how Kristen is totally loved up with St. Vincent now. They've been spending a lot of time in New York together over the past few weeks. St. Vincent is fresh off a break up with Cara Delevingne. And surprisingly – ??? – St. Vincent, Cara and Kristen all ended up at the same place last Thursday: the Bowery Ballroom. Cara was there with Taylor Swift and the squad. Kristen and St. Vincent were presumably there together. Awkward? Who knows. My vibe is that Cara is one to hold a grudge, especially if she was the one who got dumped, but we really don't know.
Last thing: one of Kristen's new films is Certain Women, currently making its way through film festivals now. It just won the big award at the BFI London Film Festival. I'm telling you, Kristen is making some really smart career choices.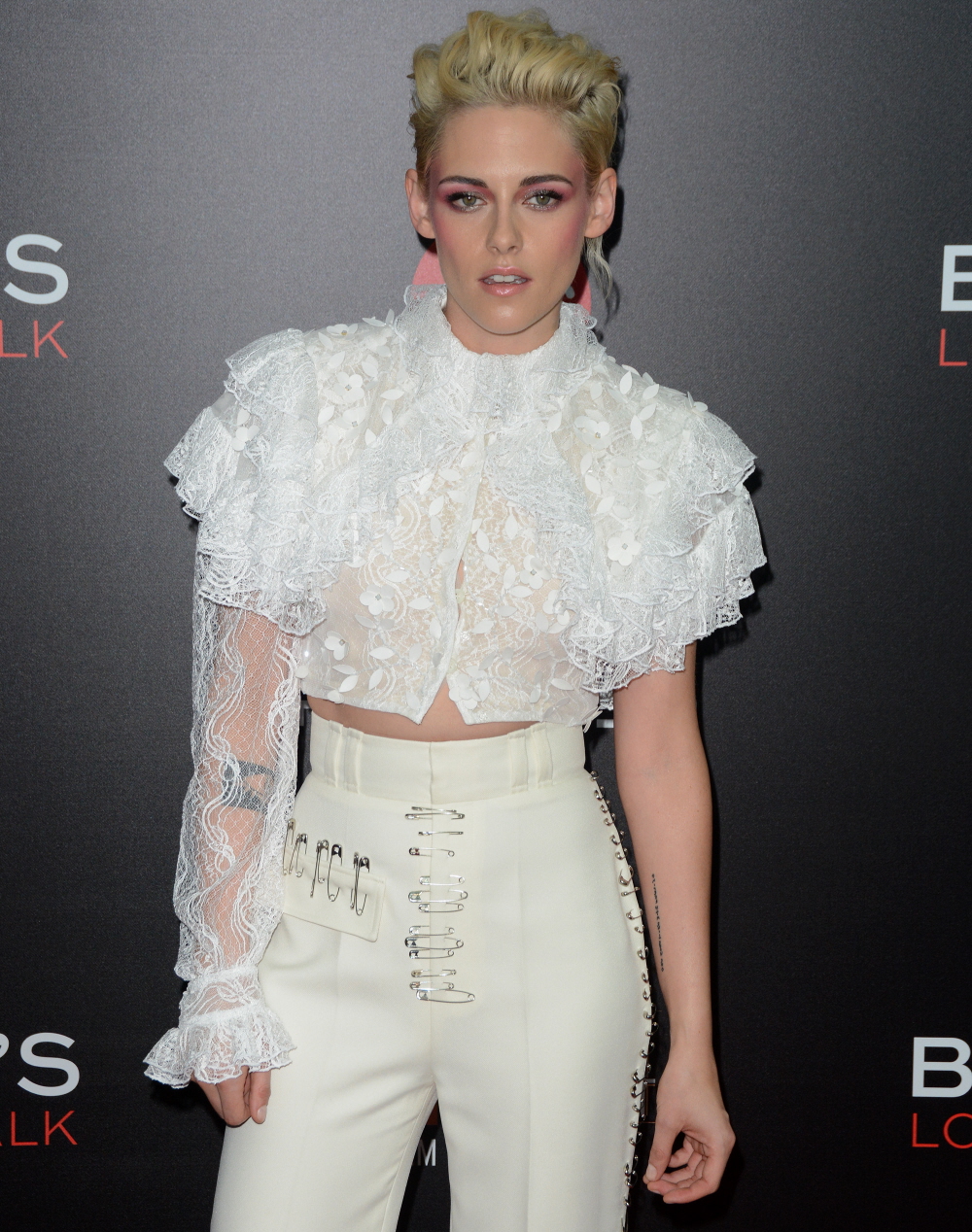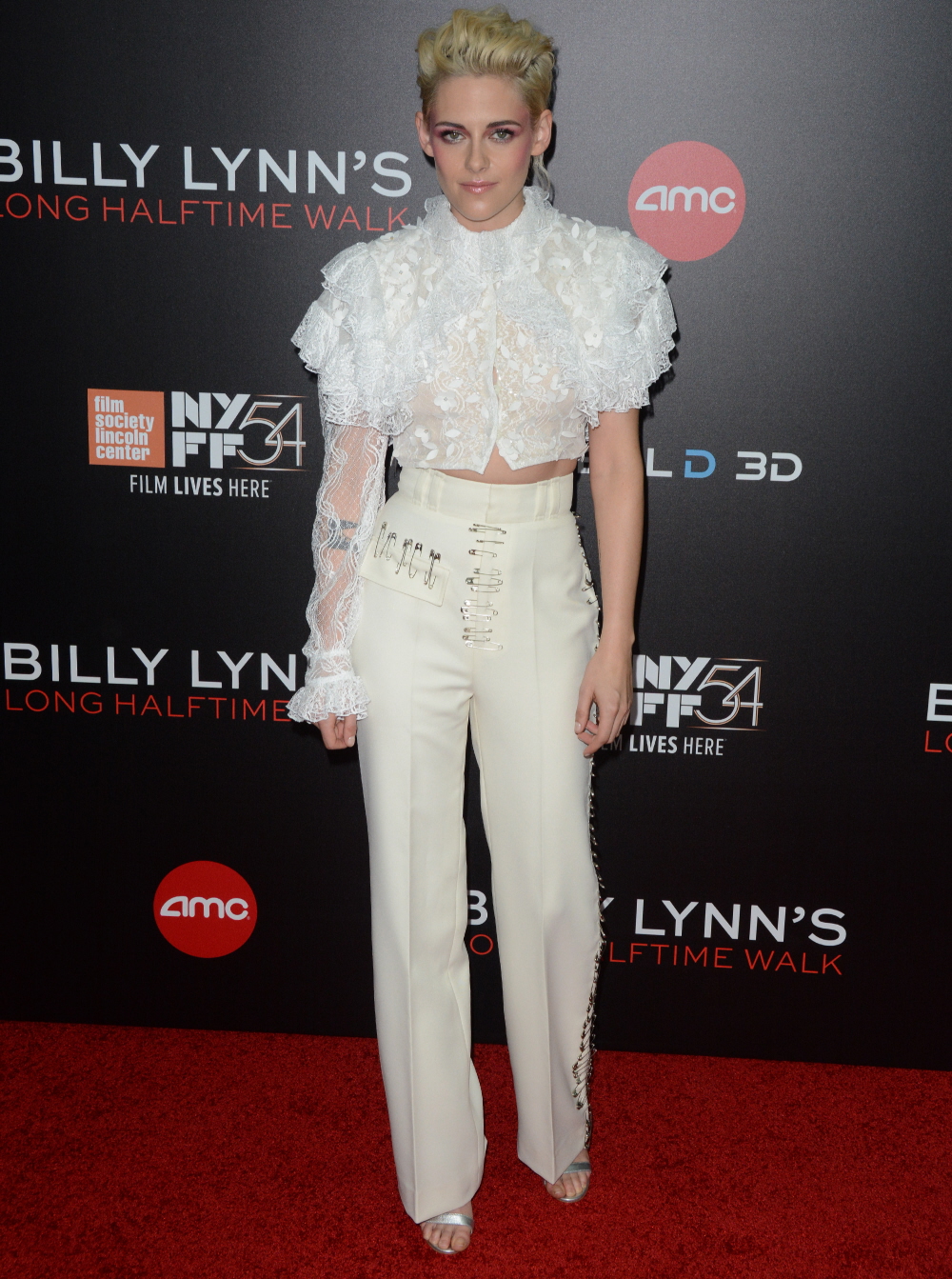 Photos courtesy of Fame/Flynet, WENN.