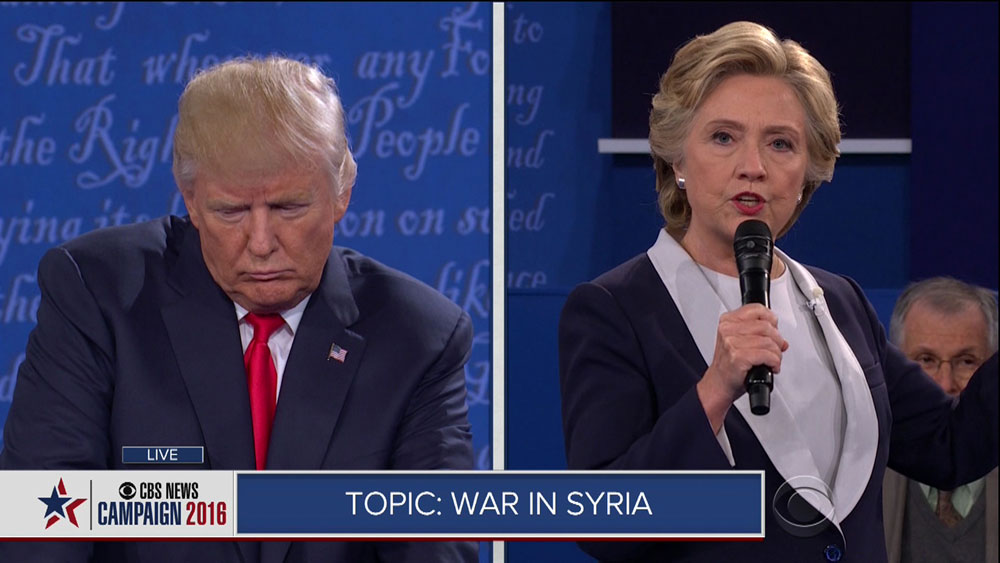 Many of us are relieved that it looks statistically impossible that Trump will win and yet horrified that he's made it so far. One thing some Trump supporters have claimed is in his favor is the fact that he supposedly has decent, or at least sane-ish people around him who know what they're doing and will help support traditional Republican values even if he has absolutely no clue what he's doing besides hating minorities, immigrants, women and Hillary. The fact that no one has been able to rein him shows that's probably not the case, or if those people are around he's not going to accept their help. Plus last month many of his advisors and staffers quit when he failed to pay them. (Which is no surprise given his history.) So here's a funny little anecdote that illustrates what a sh-tstorm it must be behind the scenes at the Trump campaign – the Trump campaign in Ohio put out a mailer featuring Rosie O'Donnell and Eva Longoria, both Hillary supporters and longterm Democrats.
In fact Trump personally insulted O'Donnell, yet again, during the first debate, stating she's "been very vicious to me… I said very tough things to her, and I think everybody would agree that she deserves it and nobody feels sorry for her." I guess whoever made this flyer and whoever reviewed this flyer either can't recognize Rosie or didn't actually listen to Trum during the debate. Of course Eva Longoria doesn't support Trump either, and she's campaigned for Hillary and spoke out at the DNC against Trump's rhetoric about the Hispanic community. Here's the flyer.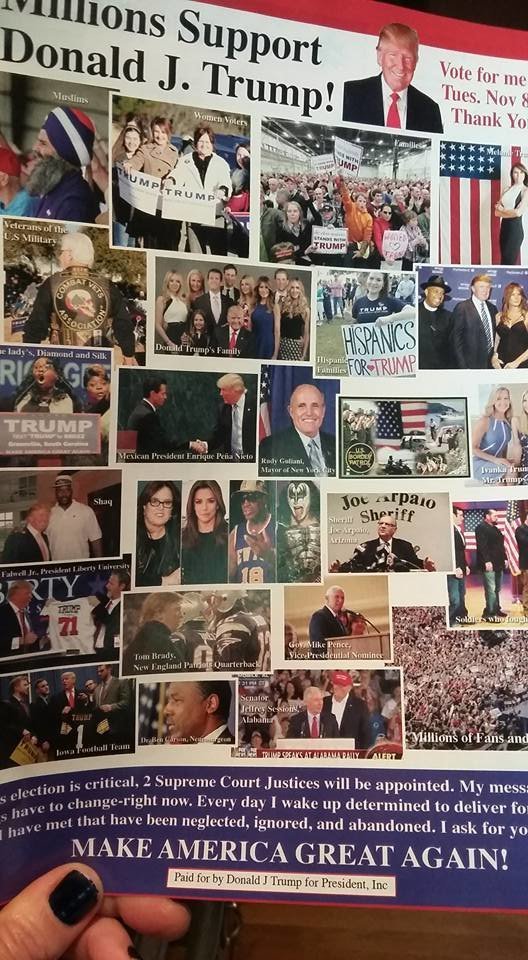 What's more is that the flyer labeled a Sikh man, in the upper left hand corner, a Muslim.
In response to this flyer, the Trump campaign spokeswoman, Hope Hicks, told Huffington Post "Our campaign does not recognize this collateral." Of course they wouldn't lie about that, because Trump and his people would never tell baldfaced lies, right?
Last week, Scientologist Kirstie Alley withdrew her support from Trump after he tweeted an ad with her as a supposed supporter following the release of the Trump Tapes. I really don't care who she supports but it's telling that even diehard cult members can recognize how horrible Trump is.