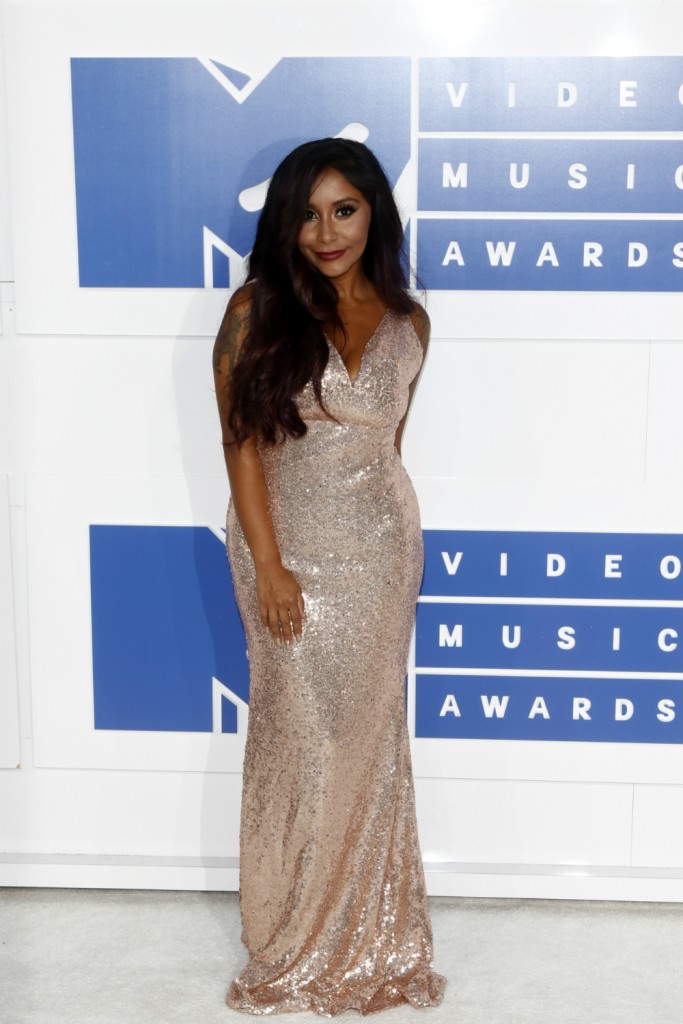 Nicole "Snooki" Polizzi looks dramatically different than she did in her early Jersey Shore days. Unlike other reality stars, no one has to guess what work she's had done because Snooki will flat out tell you. In the past, she admitted to diet pills helping her shed a few pounds and she will forever be a tanning beds strongest spokesperson. When it came to getting Botox, she didn't just tell the world, she showed us via Snapchat. Snooki is 28 years old and mother to two children, Lorenzo, three, and Giovanna, one. After breastfeeding both babies, Snooki was not happy with how it left her boobs so she went under the knife for a lift and implants. In her latest #MomsWithAttitude episode on Awestruck, she proudly showed them off.
Snooki has something to get off her chest.
The "Jersey Shore" alum, whose real name is Nicole Polizzi, revealed that she had breast augmentation surgery bumping her up to a C cup size.

"I'm one week out of surgery, so they are very crazy," the reality star admitted in an Awestruck video Friday. "My nipples are, like, falling off. I look like Frankenstein right now."

"Being a mom, obviously your boobs are destroyed after having kids, especially breastfeeding," she explained.

"I breastfed Giovanna for a year. I want to look hot for my husband, but also want to feel great about myself and that was an insecurity that I had."
If you aren't familiar with Snooki and Jenni "Jwoww" Farley's #MomsWithAttitude, it's not your usual mom show – and I kind of love it. They show all their frustrations and missteps as parents in a really colorful way. I love Snooki doing crafts because she is quite creative but she doesn't always have the time (or the patience) to execute the craft with precision so it ends up half-done with Snooki saying, "Ta-da!"
I am sure there are many reasons both Snooki and Jwoww have had so much plastic surgery. Without much prior knowledge to either of them, the fact they are so upfront about it makes me believe they really are making tweaks for their own satisfaction in which case, I don't have any problem with it. I completely get the boob thing. I lost my D cups to breastfeeding and I really miss them. I can't believe a 28-year old would need that many fixes but as Snooki said, why not feel good now? Last December, Snooki and Jwoww made an episode devoted to plastic surgery. Snooki, who was getting her lips done again, admitted that you get it, it looks good and then you want more. She recognized that those thoughts will usually lead to overdoing it and she wants to avoid that pitfall. However, this is Snooki we're talking about – subtlety is not her strong-suit.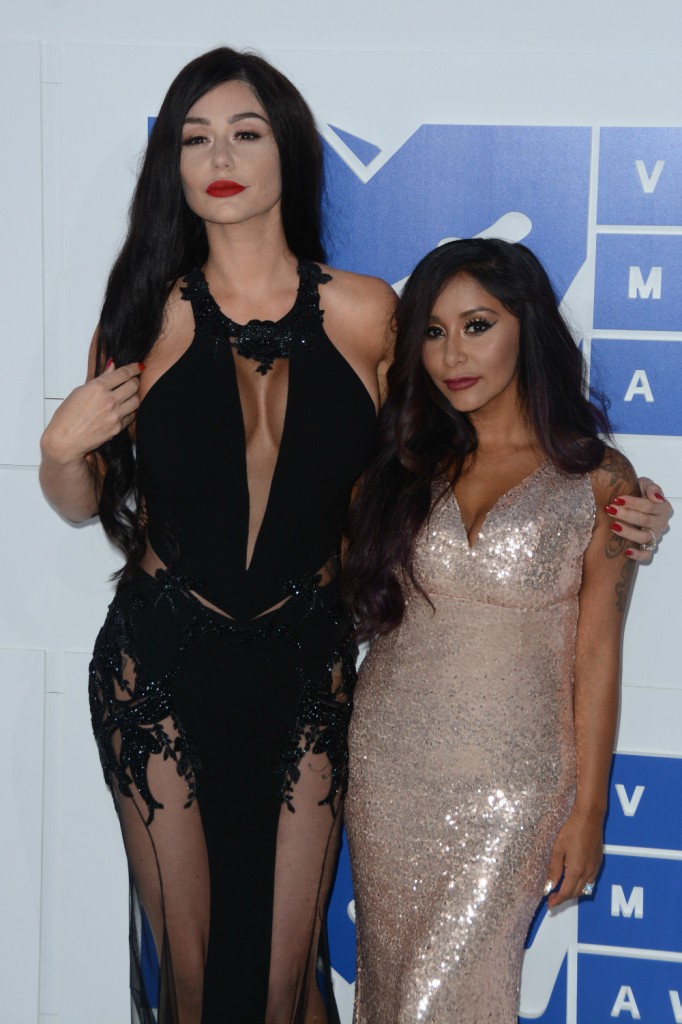 Photo credit: WENN Photos and Getty Images