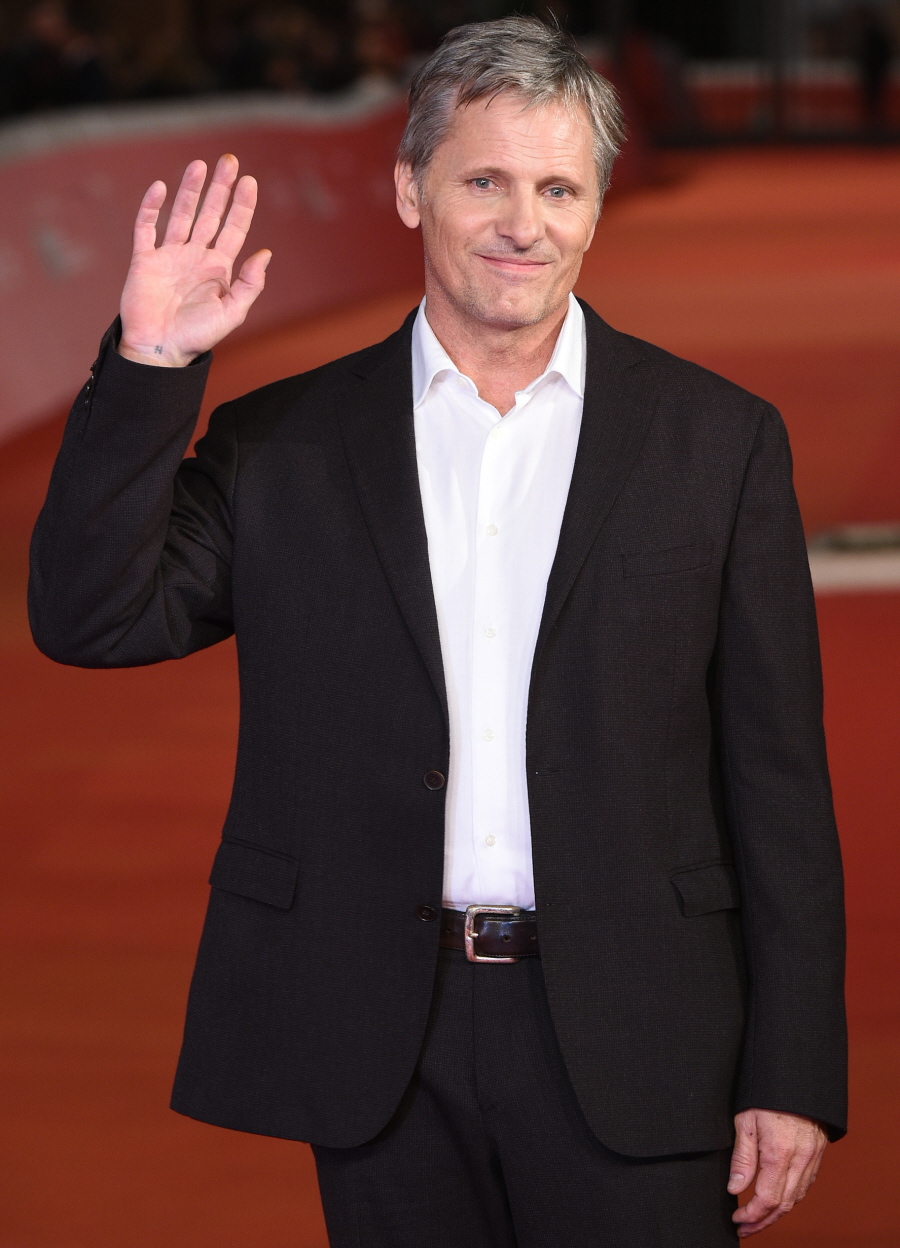 Here are some photos of Viggo Mortensen at the Rome Film Festival this week. I'm including photos from the photocall and premiere of Captain Fantastic, the same indie film which has been working its way through film festivals all year to much acclaim. Viggo has even been getting some Oscar buzz for his performance, not that he really cares.
As Viggo promotes Captain Fantastic all around the world, he's been getting a lot of questions about the American political system. Back in July, he came out and said that while he doesn't care for Donald Trump whatsoever, he's not going to vote for Hillary Clinton either because "I trust Hillary about as much as I trust Donald Trump." He's voting for Jill Stein. That's what he told the Guardian a few weeks ago:
On how Trump was the end result of the GOP's policies & ideas: "It was the same credo with Reagan, supported by the media, and from there all roads lead to Trump. Shocked editorials ask: 'How can this have happened?' And you think: 'Because of you.' But, of course, it's more complex than Trump… Talk about going to church. Say the military is underfunded. Be seen shooting animals. And the Democrats do all these things."

On the idea that voting for Jill Stein is a vote for Trump: He half-nods. Clinton, he says, is simply dishonest. "I understand the argument that I'm helping Trump. But people said it was a problem in 2000 voting for Ralph Nader and not Al Gore, and that election was stolen by Bush anyway."
I hate to say this about someone like Viggo Mortensen, who I believe is probably an ally to many important social causes, but good God, he sounds like such a privileged douche. The reason George W. Bush was able to "steal" the 2000 election was because too many privileged a—holes created false equivalencies between Al Gore and Bush, much like the false equivalencies between Clinton and Trump now. "He's a sexual predator and a monster!" "Yeah, well, emails or whatever!" If fewer people had voted for Nader in New Hampshire, THEN FLORIDA WOULD NOT HAVE EVEN MATTERED. And Bush wouldn't have been able to "steal" the election. Sorry, I just hate that people didn't learn their f—king history lessons with the 2000 election.
Anyway, in Rome, Viggo also told the Hollywood Reporter that he's still supporting Jill Stein and he thinks this whole election has been terrible: "Not surprisingly, it's terrible. Very poor choice this time around — maybe the worst version of a presidential campaign that I can remember in my lifetime." Says the guy who voted for Ralph Nader. Privileged white guys and their votes of "integrity."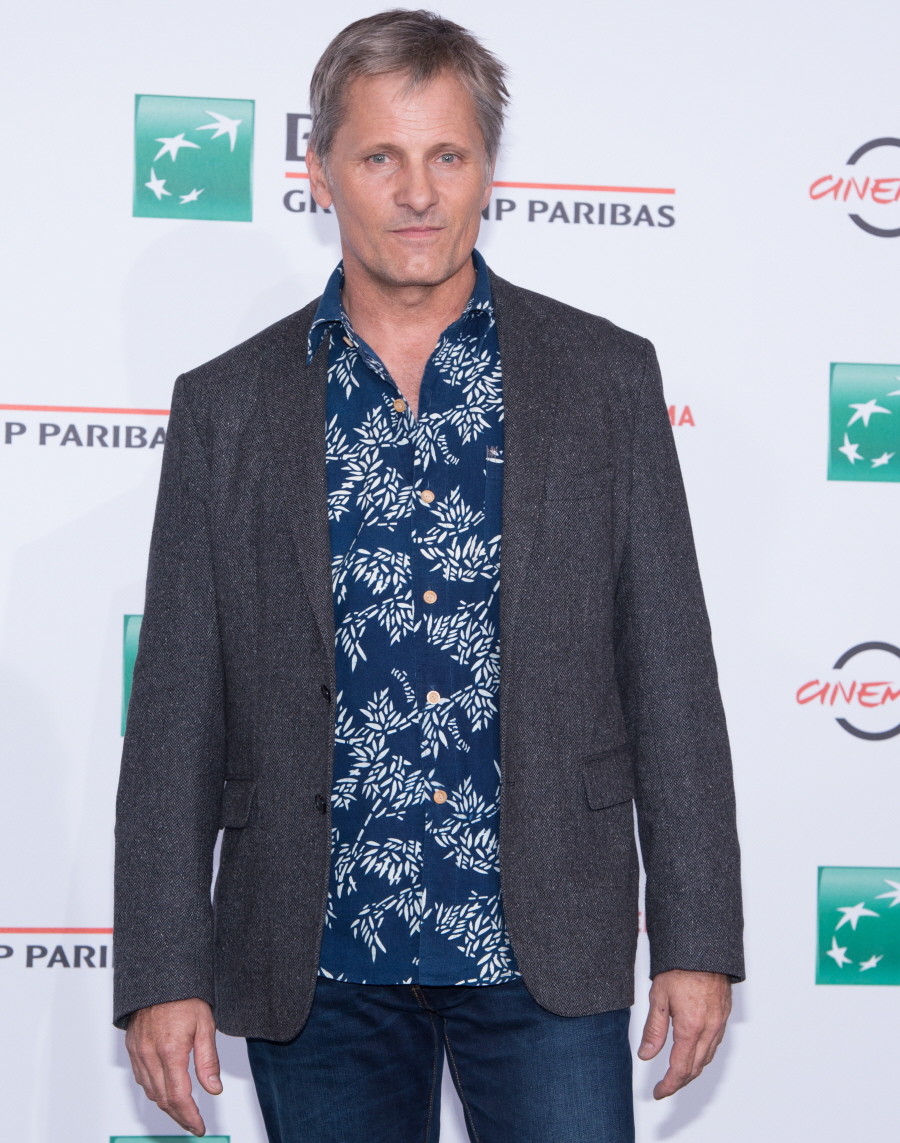 Photos courtesy of Fame/Flynet.