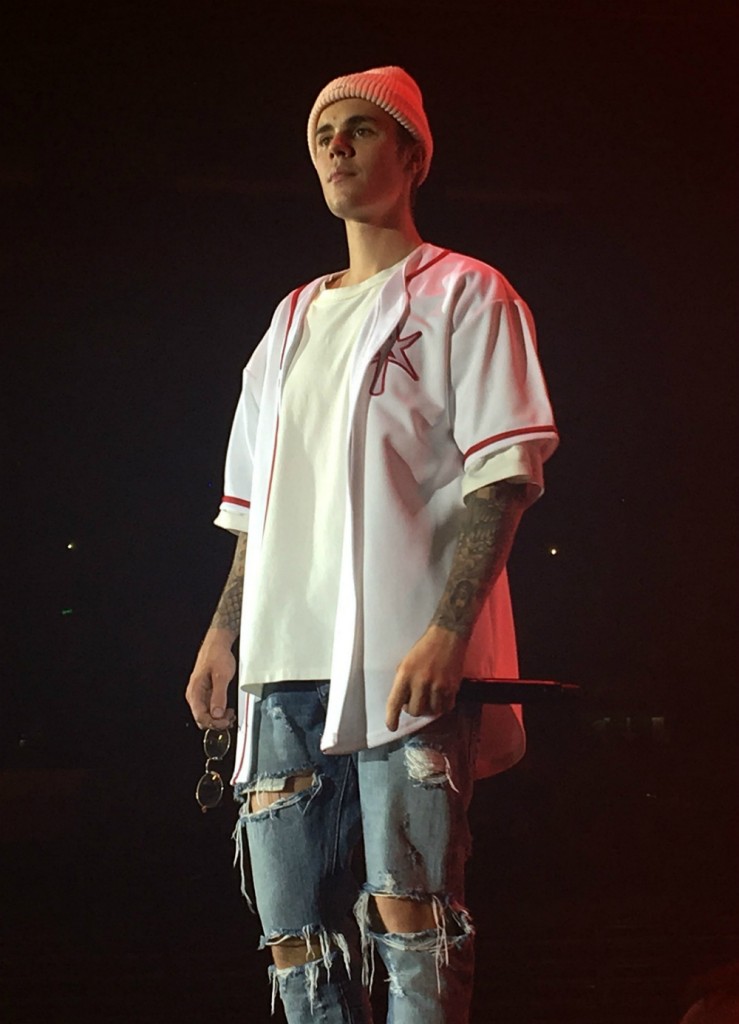 I'm starting to wonder if Justin Bieber just doesn't like his fans. First he refuses meet-and-greets, then he stops taking pictures with them and then he yells at them for making him forget his deeply purposeful thoughts. Well now they have annoyed him once more by daring to show enthusiasm at his concert during his Purpose Tour. While performing in Birmingham, England, Biebs was telling the audience all about how much he missed his family, home and whatever else he holds dear. Perhaps worried that he would lose his train of thought again, he scolded the audience for their verbal excitement and told them to just hold their screams until the Biebs' Appointed Screaming Moments. Here's a video one fan took of his "lecture":
I recorded what Justin said about the screaming thing, he wasn't being rude at all #PurposeTourBirmingham pic.twitter.com/MUoYZa38PK

— D (@purposesbieb) October 17, 2016
"Can you guys do me a favor? Can you guys just relax for about two seconds? I get it, I get it, but I'm like two feet away from you. And I can hear you. I appreciate all the love, it's amazing. But can you show it in a different way? Screaming is just so obnoxious," – somewhere the remaining Beatles are laughing. I'm not disputing that constant screaming can be annoying but stop lecturing your audiences, dude. It's a concert, people go to a concert – and spend good money for it – to have access to musicians even if only from afar. A scream is a lot safer than a stage rush.
Although there were scattered "boos" during his little monologue, many rushed to his defense. Along the lines of the tweet posted above, fans found nothing wrong with Biebs dictating when his audience can speak. Some went so far as to accuse those offended as being non-Beliebers, because "if they were, they'd get him." Well, you got me. I just don't "get" The Biebs. Because when I listen to that video, I can hear everything he is saying, even over the screams. Were I there as a fan, my Beliebing experience would not have been diminished due to some caterwauling. If Bieber is so prone to distraction that noise can throw him off track, perhaps he should invest in a teleprompter. Or write notes on his hands. I would say that at the rate he is telling his fans off, he is in danger of losing them, but clearly he can do whatever he wants and they'll keep coming back.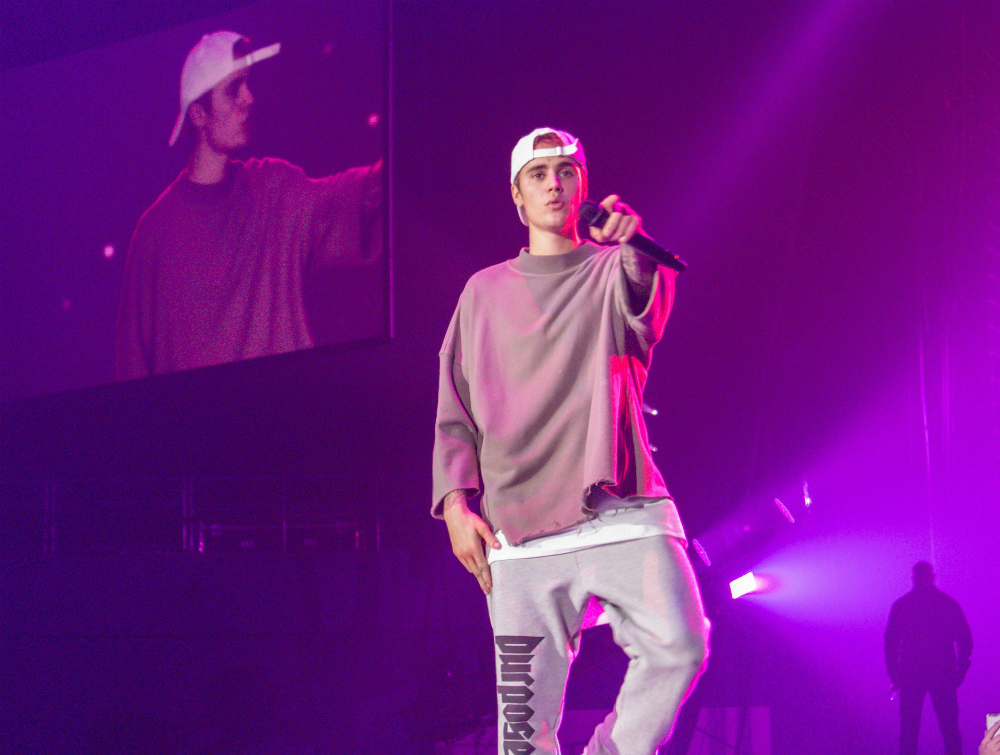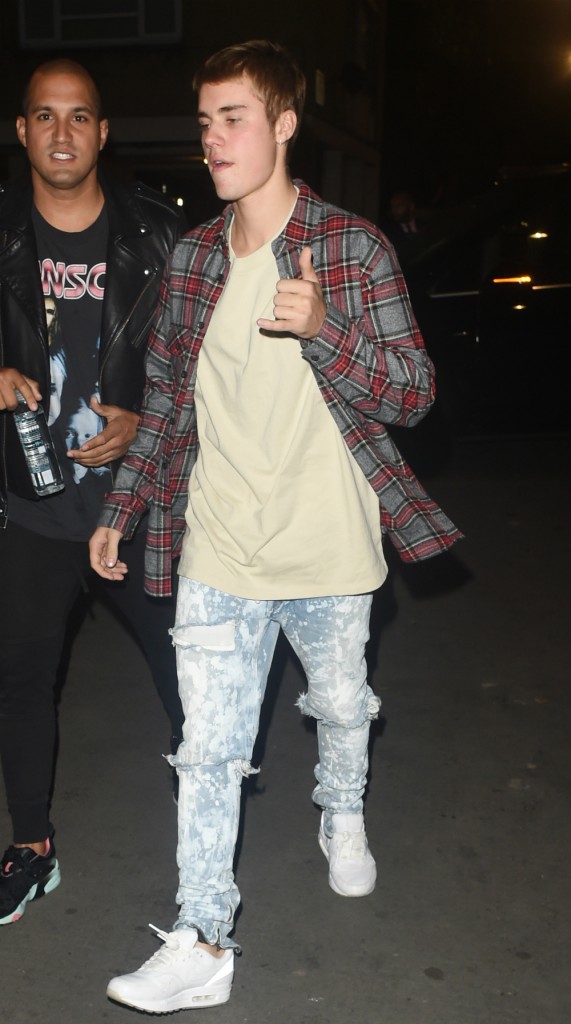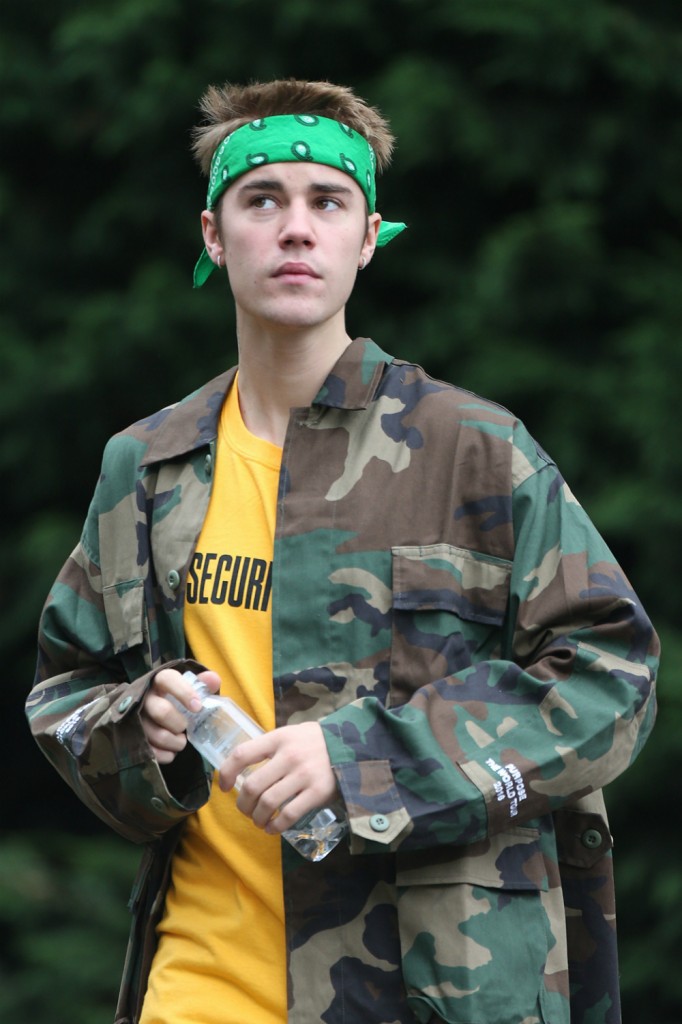 Photo credit: Twitter, WENN and Fame/Flynet Photos