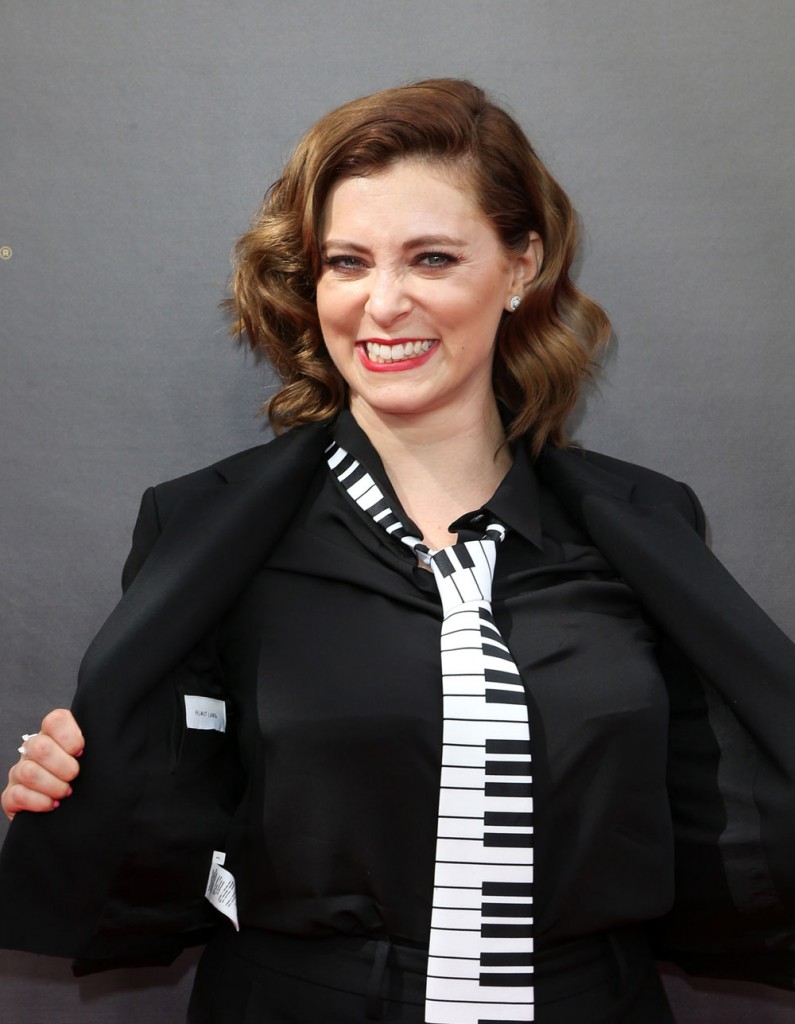 You may know actress Rachel Bloom from her work on Crazy Ex-Girlfriend, for which she won a Golden Globe earlier this year. Rachel has a new first person essay for Glamour magazine in which she reveals that she suffers from anxiety and depression. Rachel explained that a bout with insomnia set off her anxiety and that taking birth control pills worsened her depression. She revealed that she takes a low dose of Prozac and said that she felt relief after talking to a therapist. In our story yesterday about Amanda Seyfried's admission that she takes Lexapro to treat obsessive compulsive disorder, several of you mentioned the new study showing that birth control can trigger depression. Apparently this happened to Rachel and this is something I've experienced too. I haven't found any birth control that doesn't make me sad and weepy. Here's some of what she wrote and you can read more at the source:
It all started with one sleepless night: Aline and I were pitching the show to networks the next day. In my head, this was my chance to "make it," which hinged on my performing in those meetings. I had a friend staying over, and suddenly it was midnight. I said to myself, "Oh, you stupid bitch! Go to bed. You have a pitch in the morning!" I didn't sleep for a second that night. By the time I met Aline the next day, I looked like I had been hit by a truck.

That started a spiral. Every night before a pitch that week, I had sleep anxiety. I became delirious—and afraid that I wasn't sleeping; ergo I would ruin everything. But the lack of rest didn't ruin the pitches, and I was good at covering up my anxiety.

A few weeks after these meetings, my boyfriend proposed. Previously, when we had dated long-distance, I feared that our relationship would fail, and then every time I saw him, I thought about that anxiety. So on this amazing night, my sleep anxiety combined with my old relationship anxiety, and all I could think was, Don't be anxious—if you think about anxiety today, you're going to associate anxiety with your husband for the rest of your life.

All this time I was trying to hide my feelings. Aline didn't realize how dark it got; even with my boyfriend I struggled to articulate how bad it was on the inside.

So I was in this perfect storm—with the show, which by this time was a pilot, and the engagement—and then something happened with my birth control. The company sent me the same Pill from a different manufacturer, which shouldn't affect people but affected me. I went from feeling anxious to sinking into the worst depression of my life. I needed help.

I had gone to therapists, but for the first time I sought out a psychiatrist. In his office I finally felt safe. I told him everything. Each session improved my life. He diagnosed me with low-grade depression and put me on a small amount of Prozac. There's a stereotype (I had believed) that antidepressants numb you out; that didn't happen to me.

The thing that has most aided me through my anxiety and depression is realizing I'm not alone. I'm naturally bubbly, even when I'm sad. But here's what people can't see: During a spiral the world feels dark. I have anxiety about anxiety, then I worry the anxiety will ruin my life. It's a snake-eats-tail loop. But in opening up to others, I found a lot of people have felt the same way.

My psychiatrist has also helped me realize that not every thought needs to be indulged—some are nonsense. When I'm about to engage in an anxiety spiral, it feels like I'm balancing at the edge of a pool, and if I dip my toe into the nonsense, I fall in. So I have to stay balanced.
She also wrote that it's been a few years since she went through that and that's she's in a good place now thanks to meditation, her therapist and the support of her husband. I've found that exercise really helps with anxiety and depression but it's been years since I've tried to meditate. Usually I just take a nap every day and that's good enough. People rave about meditating so it must help.
Earlier this month Rachel wrote an op-ed for Cosmo outlining just one reason out of many to vote for Hillary Clinton – climate change. You can read that here.
The second season of Crazy Ex-Girlfriend starts on The CW tomorrow, October 21! I'm going to tape it. I haven't seen the first season yet but it's available on Netflix streaming. Adding that to my must-see list.
I love the faces she makes on the red carpet!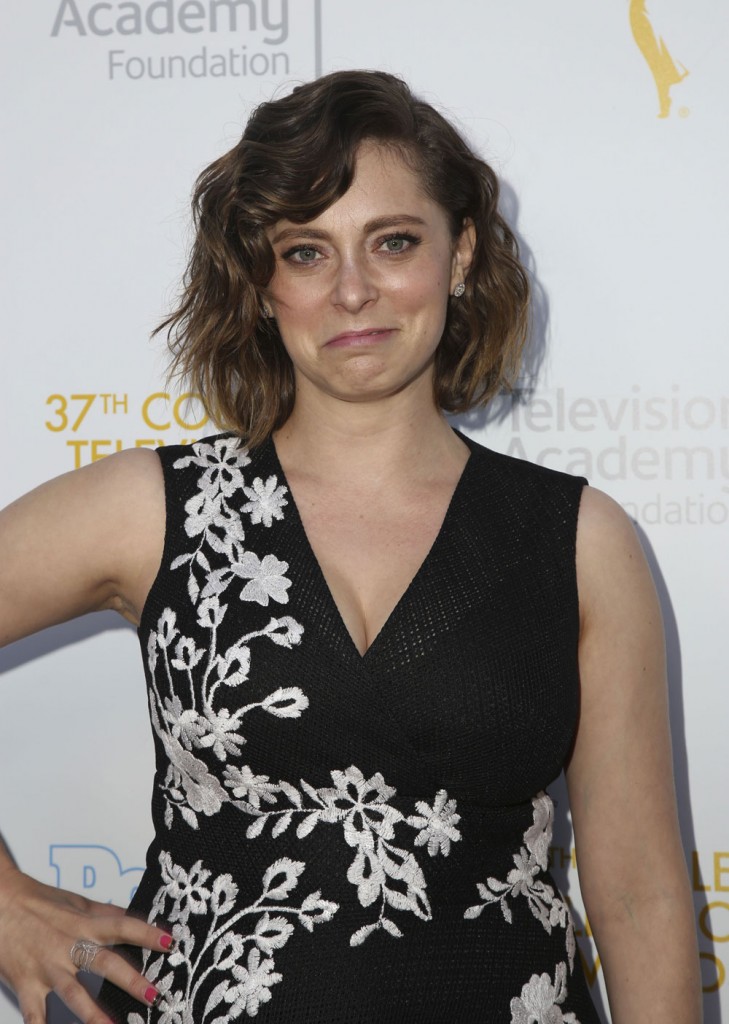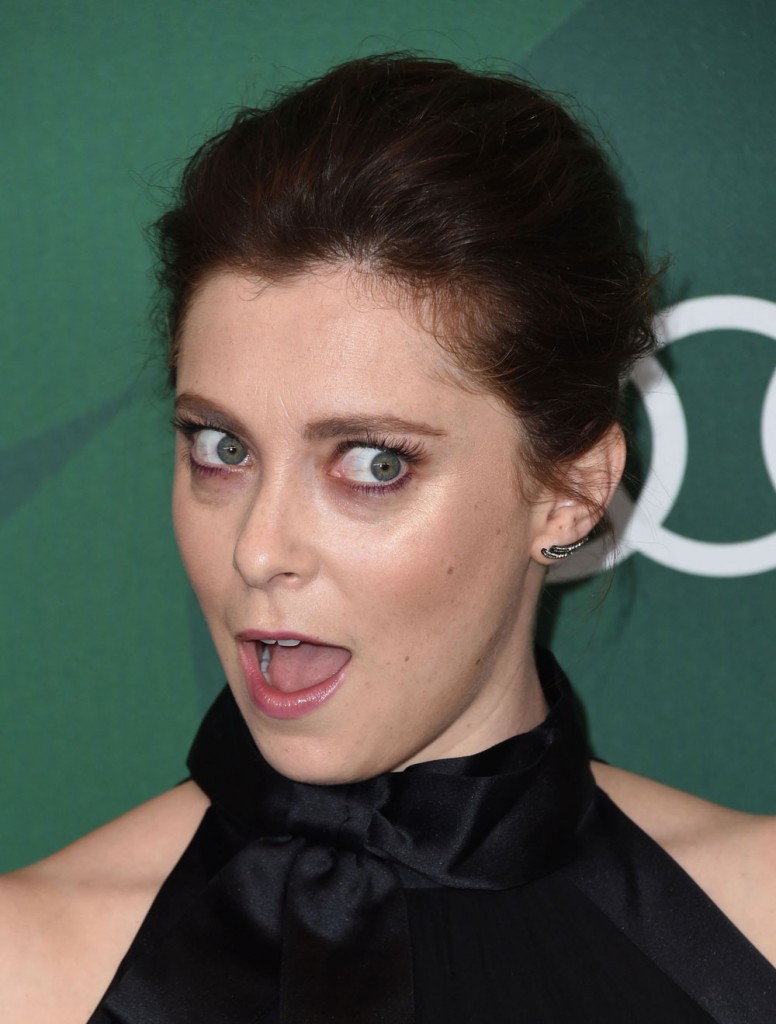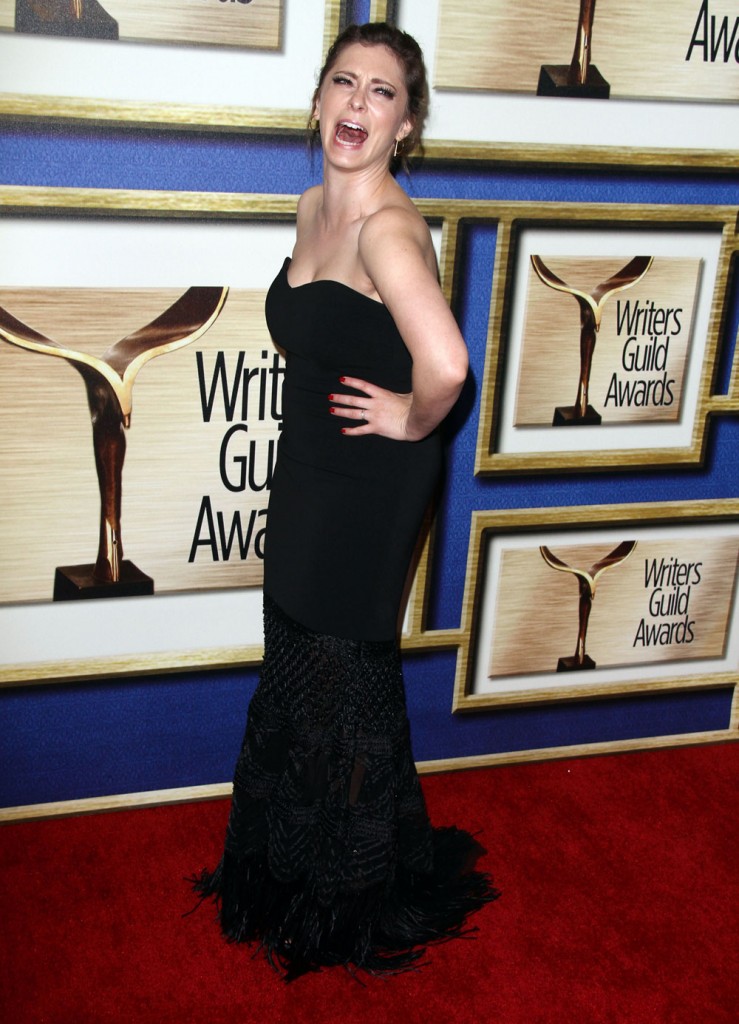 photos credit: WENN and FameFlynet