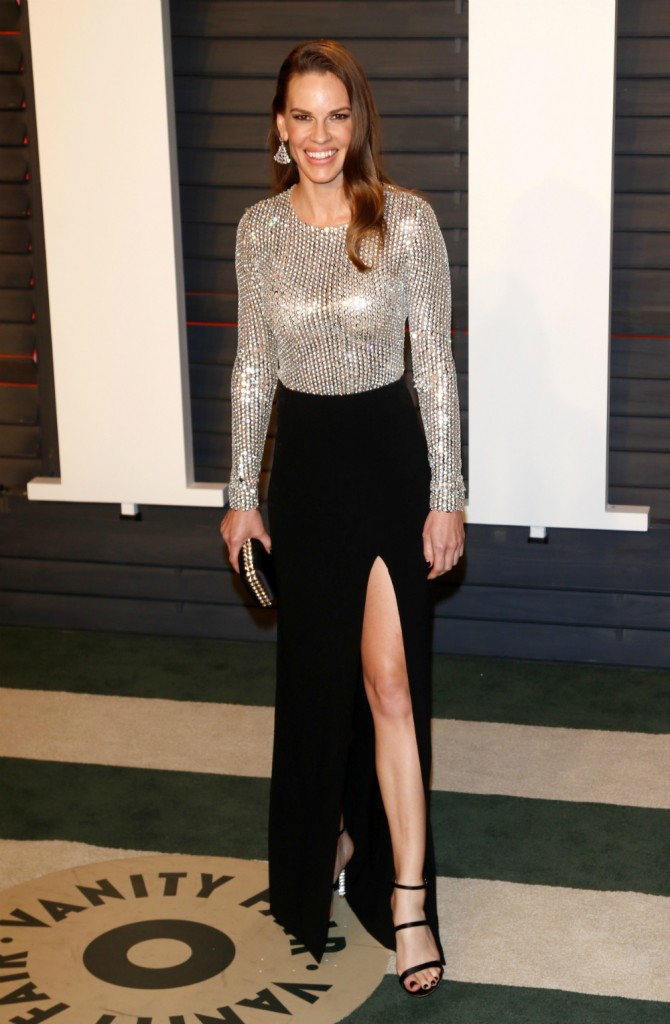 Hilary Swank may be out of touch as to what the Everywoman is looking for in an athletic line but she's solidly earned her place in Hollywood. However, because it's Hollywood, that just doesn't matter because as a woman she's of reduced value to the studios. Appearing on Chelsea Handler's Netflix show with Ava DuVernay, Connie Britton and Miss USA Deshauna Barber, Hilary gave an appalling example of just how tremendous the disparity between men and women salaries in Hollywood is.
"When I did 'Boys Don't Cry,' I was 24 years old. I made $3,000," Swank, 42, explained to Chelsea Handler on her Netflix show, "Chelsea." "In order to have health insurance, you have to make $5,000, so I didn't even know that I didn't have health insurance until I went and tried to get a prescription filled. They said, 'That's $160.' … I had an Academy Award [and] no health insurance."

She continued, "Then I win my second Academy Award, and the next couple movies later, I get offered a movie but the male [lead] hadn't had any kind of critical success, but had been in a movie where he was hot," she said. "He got offered $10 million and I got offered $500,000."

"I said no, and they went and found a newcomer who did it for $50,000," she said. "They made a savings of $450,000, probably to give the guy his bonuses."
Jaysus H. Christmas – how in demand was this dude to deserve twenty times more cash than a two-time Academy-Award winner? Only Cary Grant could fit that bill. There is so much wrong with this. Hilary won her second Oscar for Million Dollar Baby in 2005 – that's only 11 years ago. And then to offer the next actress only $50K? That's criminal. Boys Don't Cry had a $2 million budget. Whereas you would think they could have coughed up the additional $2K to get Hilary her health insurance, maybe things were that tight. Maybe they just had to work with what they could. Maybe, but I doubt it. They were likely just preying on a poor actress who was trying to make the leap from television to movies.
You can watch the clip with Hillary's story here. I'm not embedding it because I can't with Handler. After Ava had to correct her about David Oyelowo not being in The Martian, saying that was "the other British black dude," Handler doesn't even have the decency to be mortified. Then, following Hilary demonstrating how terribly women in the industry are taken advantage of – on her show on gender inequality – Handler said she employs ten male writers and two women and she would never hire a woman just because she was a woman. Ava, who intentionally hired all women directors for her Queen Sugar show because these exceptionally talented women weren't being allowed to break into TV directing, pointed out, "No one wanted to be the first person to give them a chance… At some point you gotta let a woman give it a try." After Connie Britton called Handler a feminist role model, I finally just took to my bed with a damp cloth over my eyes.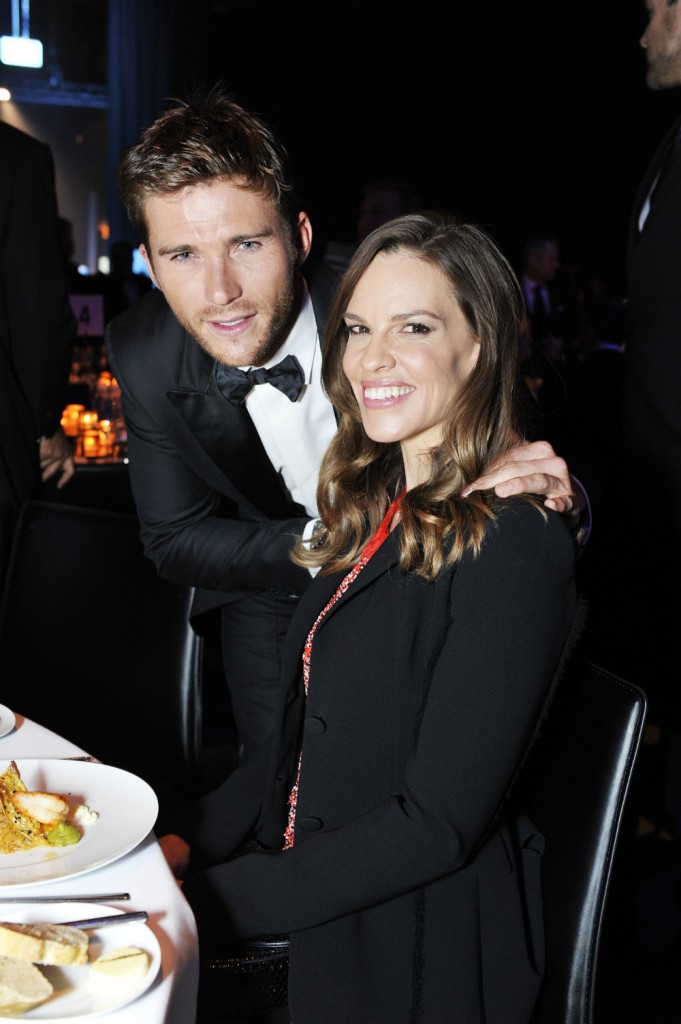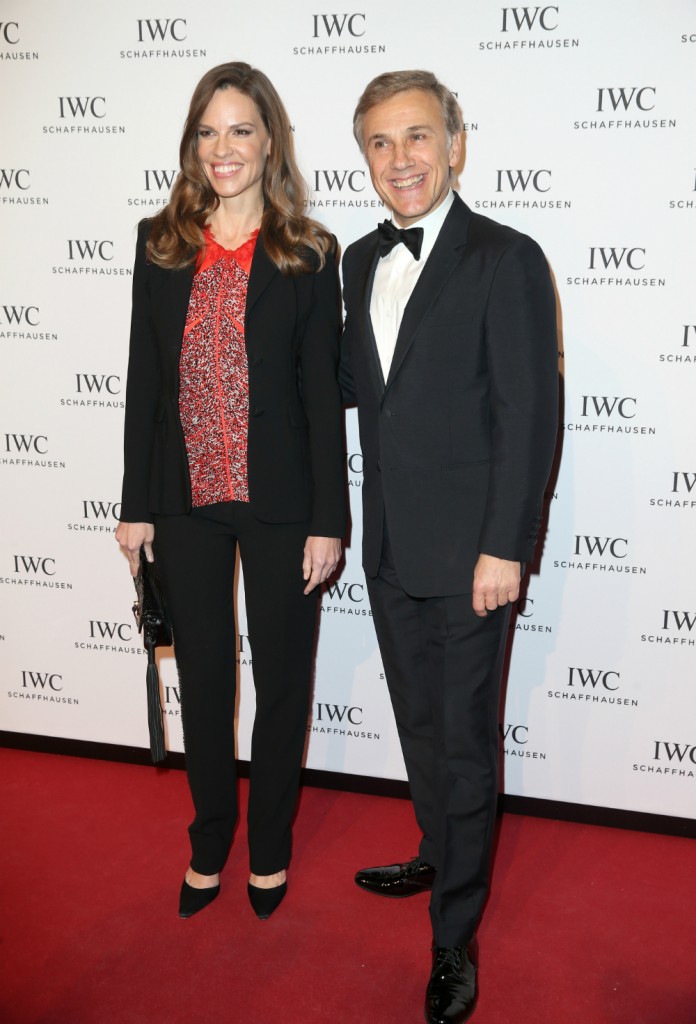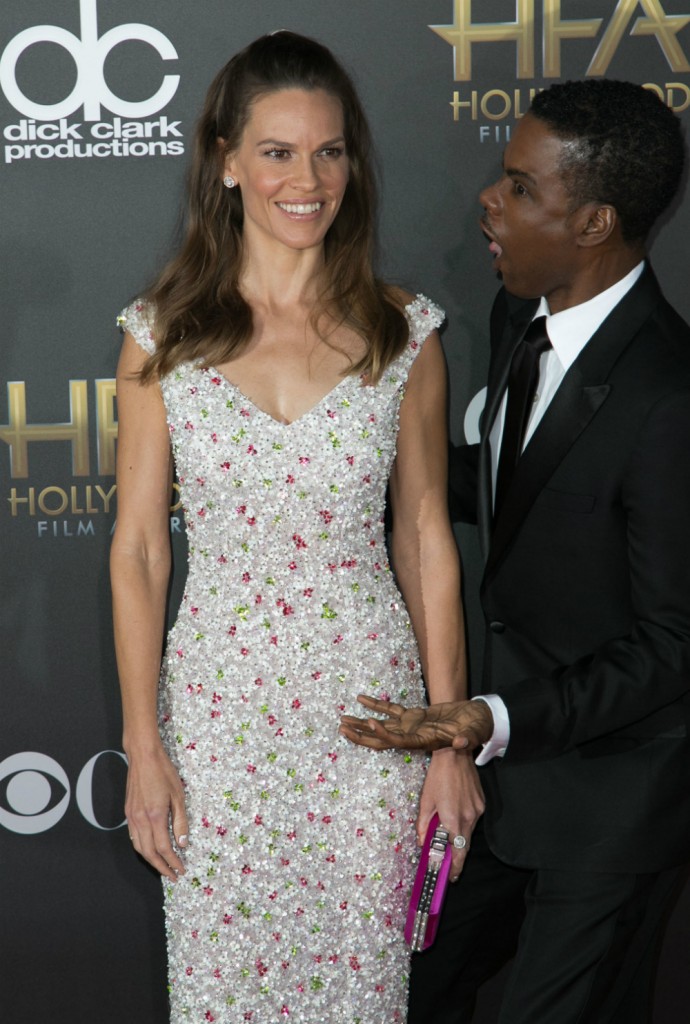 Photo credit: WENN photos