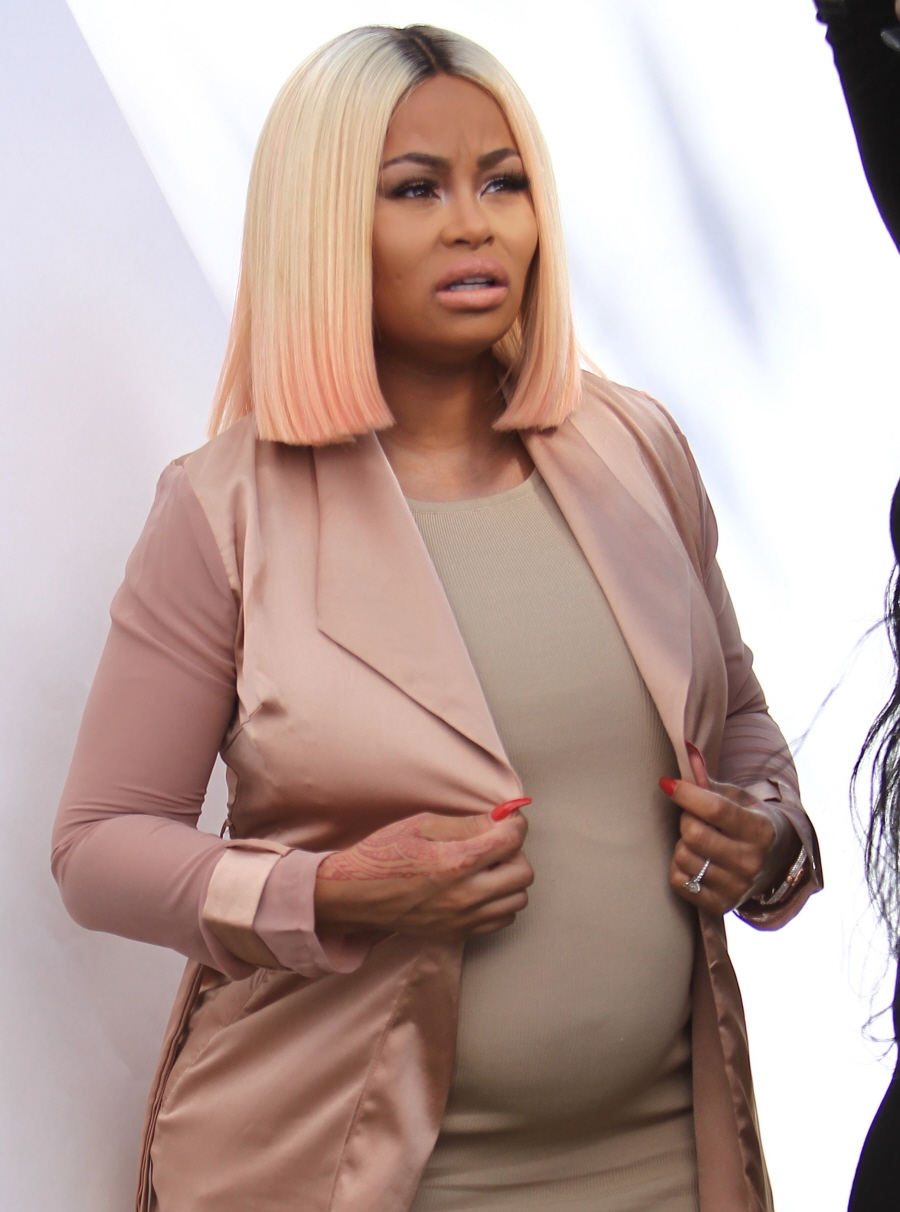 In case anyone cares at this point, on the season finale of Rob & Chyna this past Sunday, Blac Chyna really did take a paternity test because for real, there was some question about whether Chyna is carrying Rob Kardashian's child. According to the show, Rob Kardashian IS the father, Maury-style. Of course that doesn't mean that Chyna and Rob are even on good terms at this point. I hate to say this considering they're about to bring a baby into the world, but I doubt they'll make it to the end of the year. Apparently, Rob isn't even buying Chyna a "push present" for the birth of their daughter. Chyna bought herself a push present.
She may not have given birth to her daughter yet, but Blac Chyna already has her push present checked off her to-do list. E! News has learned that the pregnant reality star purchased a luxurious, $400,000 Rolls Royce Wednesday afternoon. The future mother of two paid for her fancy new ride with a cashier's check.

Chyna showed off her new wheels on Snapchat, videotaping herself cruising in the new car with the radio on and posing with the car parked. That's right—no minivan in sight for this mama.

While a partner typically purchases a special something for their special someone after giving birth, it seems the 28-year-old took shopping matters into her own hands as fiancé Rob Kardashian did not come along.
[From E! News]

The whole concept of push presents offends many people, but I've always believed that at the heart of it, it was sort of a nice gesture. The problem is when "push presents" become something expected of every couple, or when the superficiality of it trumps the gesture, with people competing for who gets the biggest and best push present. Like, I truly thing a nice piece of jewelry for the mother is a sweet idea. I think the idea of a woman buying herself a "push present" is… interesting, I guess. Feminism, ladies doing it for themselves, and if she wants a new Rolls, so be it. When the baby comes, the Rolls is going to be full of baby vom and diapers anyway. She should have just bought herself a minivan and saved the extra money for when she needs to support herself and the baby after the breakup.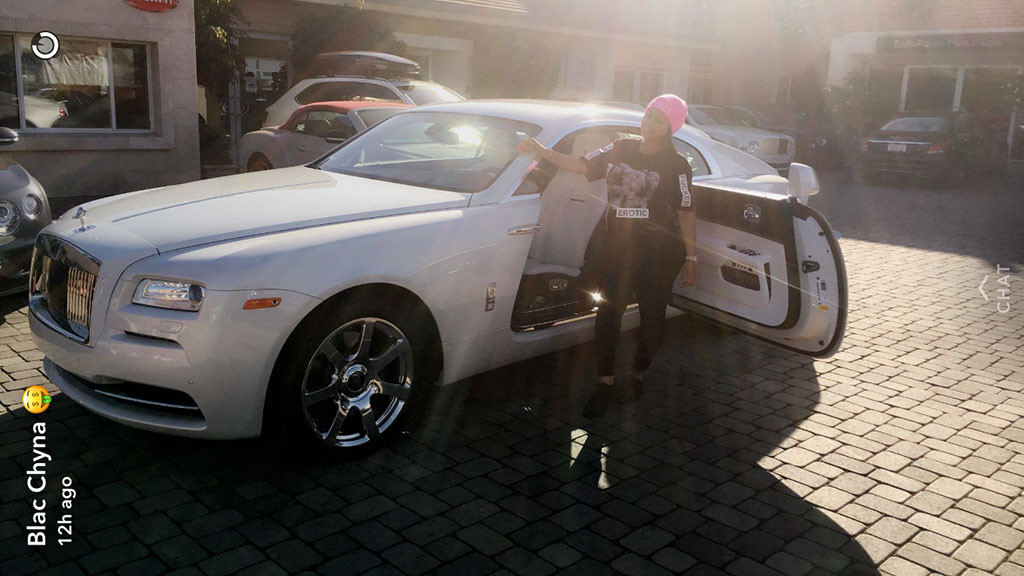 Photos courtesy of Fame/Flynet, Chyna's Snapchat.