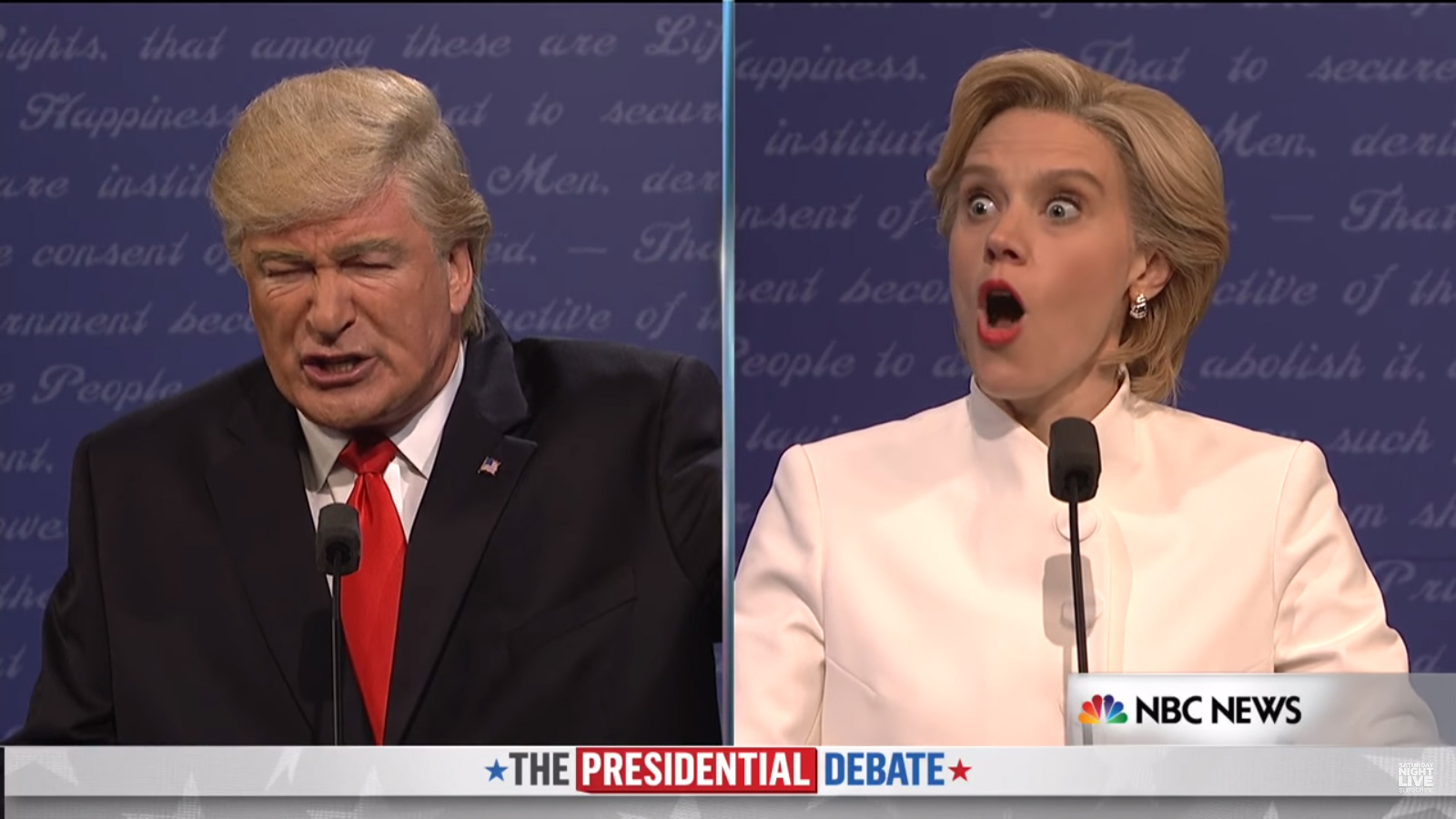 Saturday Night Live has the same problem with Donald Trump that they had with Sarah Palin: the truth is far stranger than any spoof could be. For those of us who watched the third debate, seeing the real Trump say "bad hombres" and "such a nasty woman" was shocking and appalling in real time, and already spoof-ready. They ended up phoning it in one of the funniest moments of the real debate, which was when Trump started shrieking "NO PUPPET, NO PUPPET, YOU'RE THE PUPPET." Tom Hanks hosted last night's episode, and in the debate cold open skit, Hanks played Chris Wallace. Here you go:
Kate McKinnon continues to kill it as HRC. I think Alec Baldwin is doing a great job as Trump, but I do feel like the SNL writers are making Trump into too much of a lovable, relatable oaf. We'll see – only two more weekends of political stuff (hopefully).
Also, the Black Jeopardy skit was maybe the funniest bit Saturday Night Live has done in years. Tom Hanks as a Donald Trump supporter on Black Jeopardy could have gone off the rails but it ended up being just flat-out hilarious.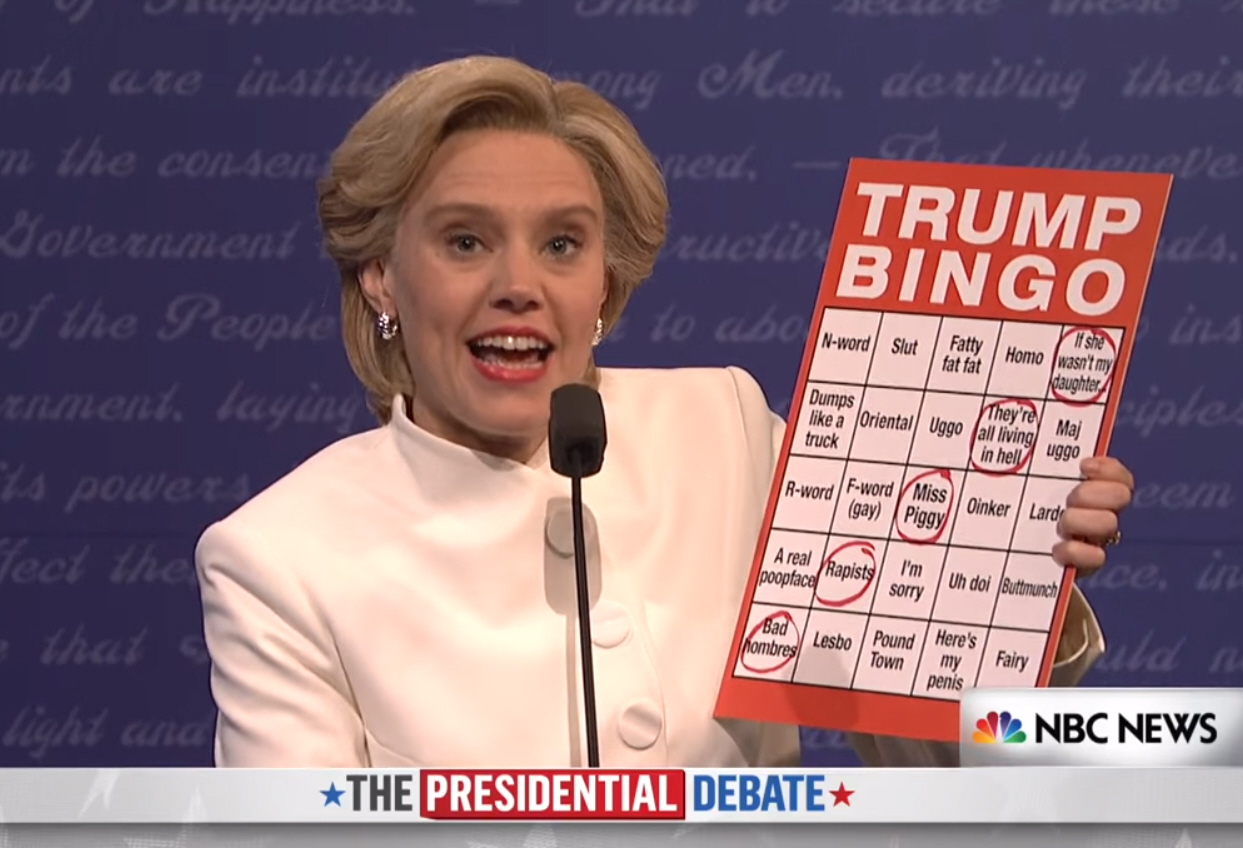 Screencaps courtesy of SNL.