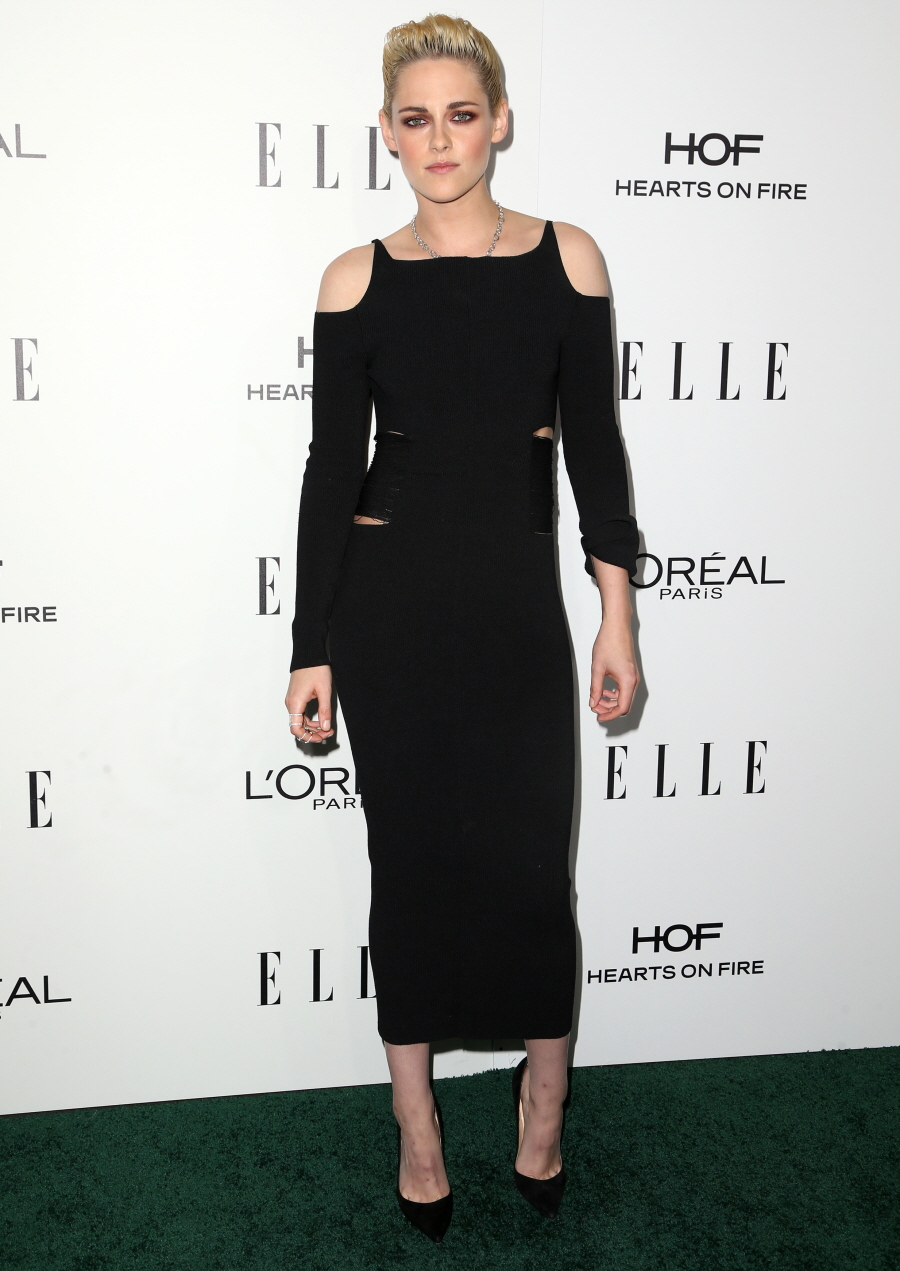 The annual Elle Women In Hollywood event was held last night and various women were honored and given "awards" for various reasons. The fashion was, surprisingly, not awful. These kinds of pre-awards-season events are always difficult to read – should you go with cocktail-formal or formal daywear? A suit or a sundress or a cocktail dress? Who knows? Most women read the event correctly and went with little black dresses or simple cocktail dresses. Kristen Stewart wore this Roberto Cavalli dress which… actually, I kind of hate. It doesn't do much for her figure – it makes her look flat-chested and thick-waisted and she's neither. She walked the red carpet solo, but her new girlfriend St. Vincent was at the event, and according to E! News, they were loved-up at the dinner.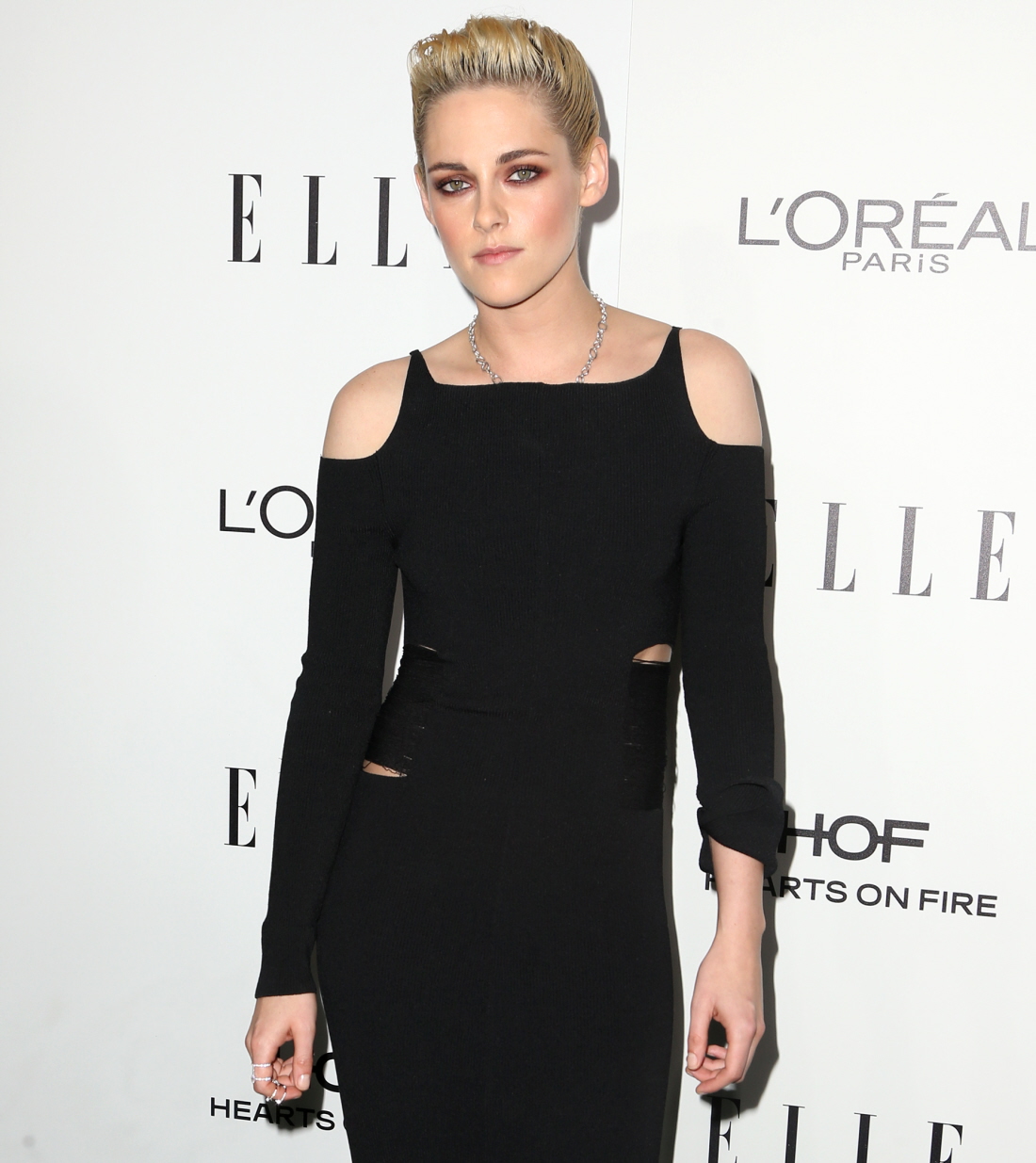 More photos from the event… I think Dakota Fanning gets it wrong more often than she gets it right, but I really like her in this pale yellow MiuMiu dress. Very simple and elegant.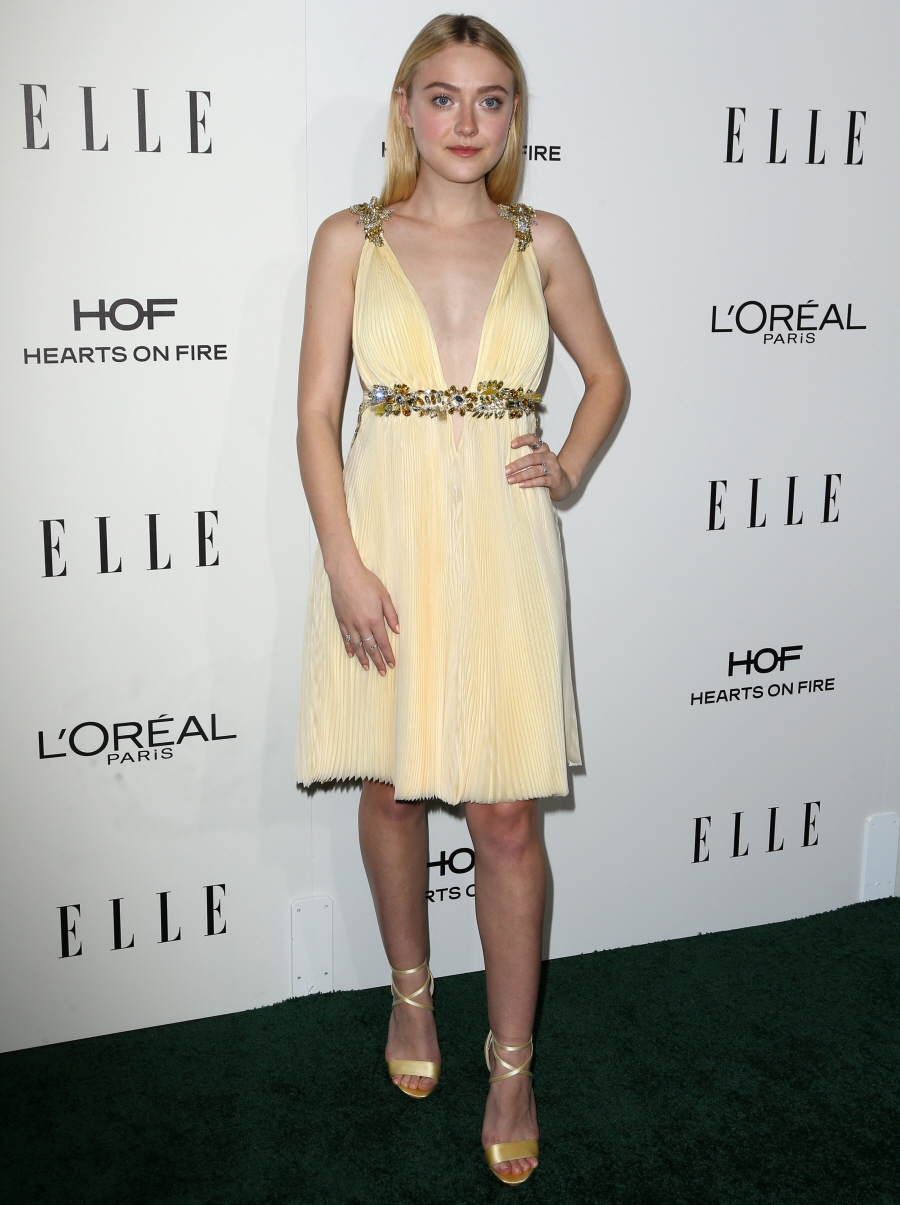 Lupita Nyong'o in Duro Olowu. This might be my favorite look from this event? While I don't care for the "trumpet" aspect of the skirt, the whole look is so pretty.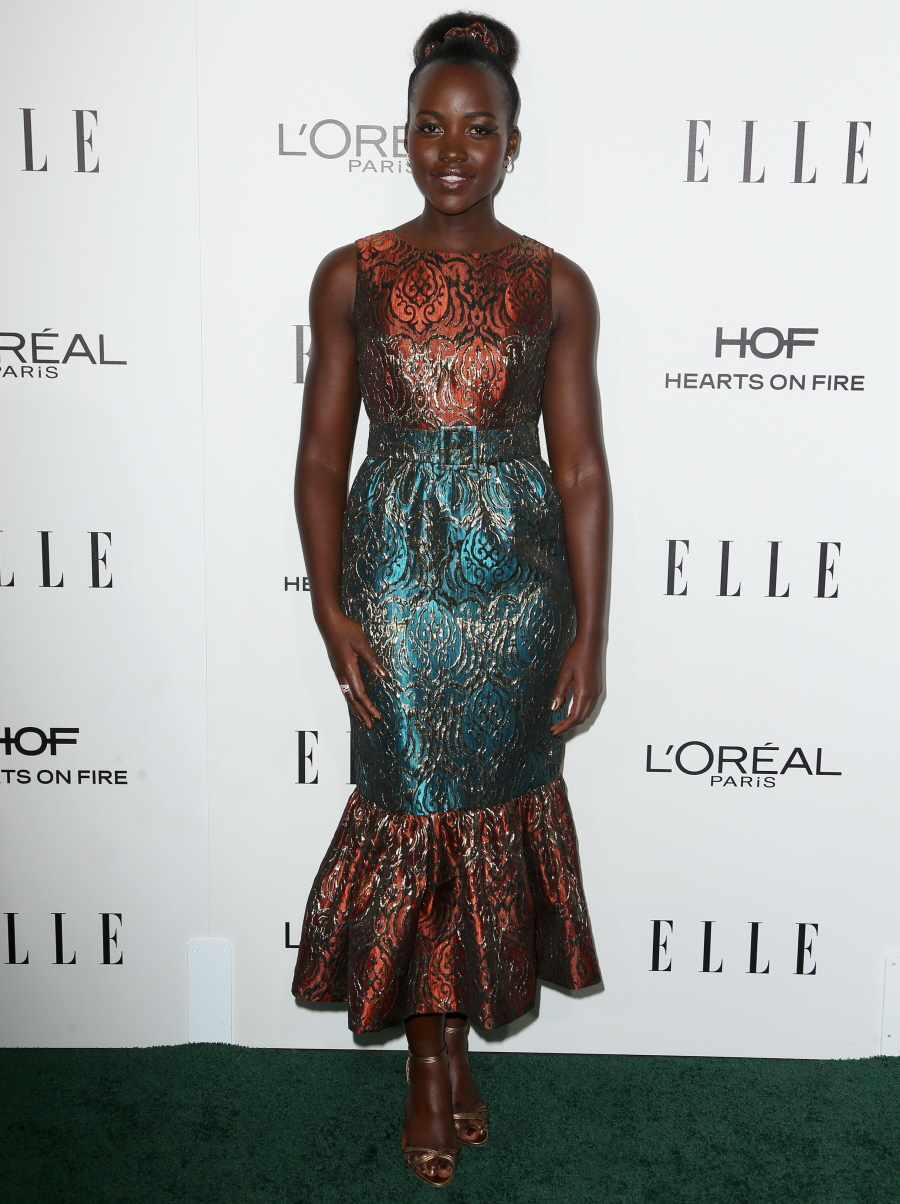 Anna Kendrick in velvet Gabriela Hearst Fall 2016. This, to me, looks totally '90s. This really was The Look circa 1995. Except you would wear your velvet slipdress with Doc Martens, black lipstick and a center part (she's got the center part!).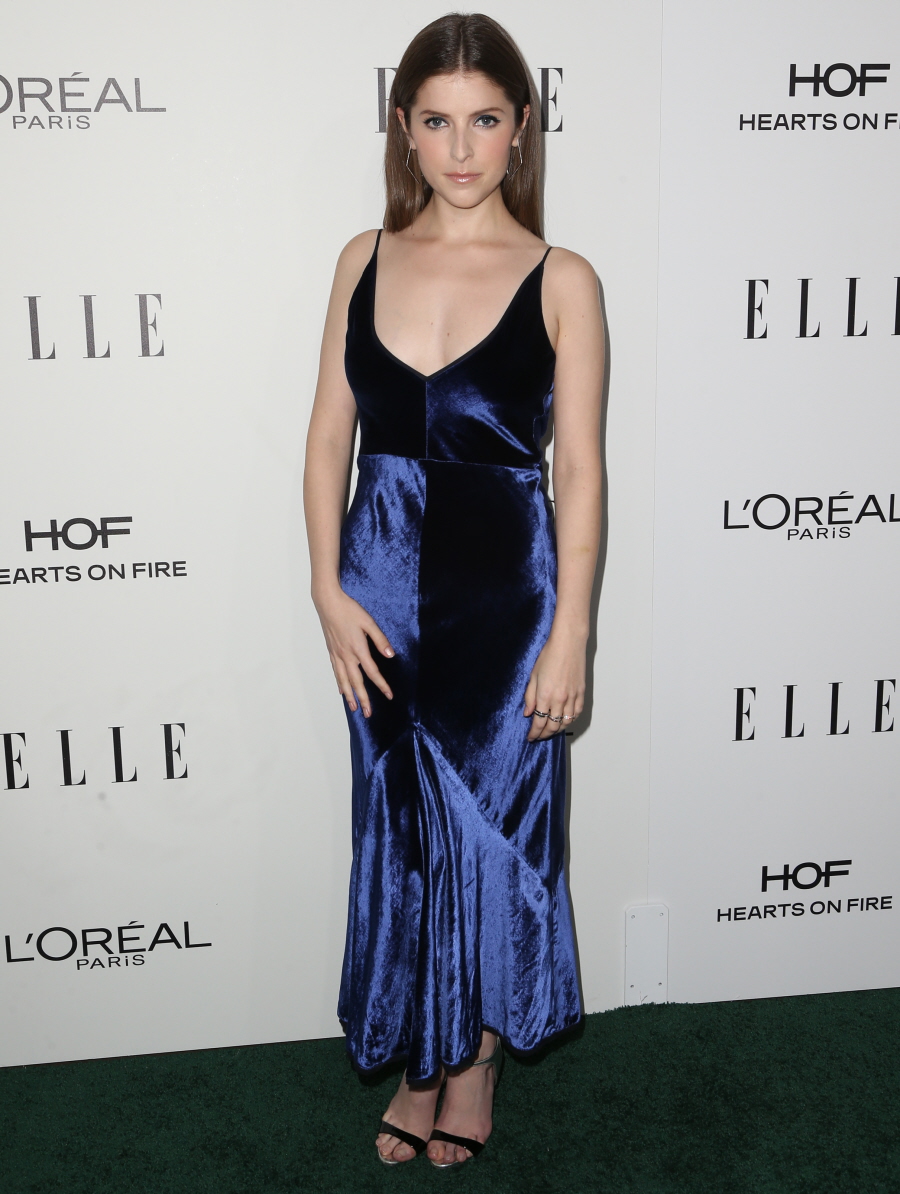 Felicity Jones in Dior. The dress is lovely, the hair is "wrath of God."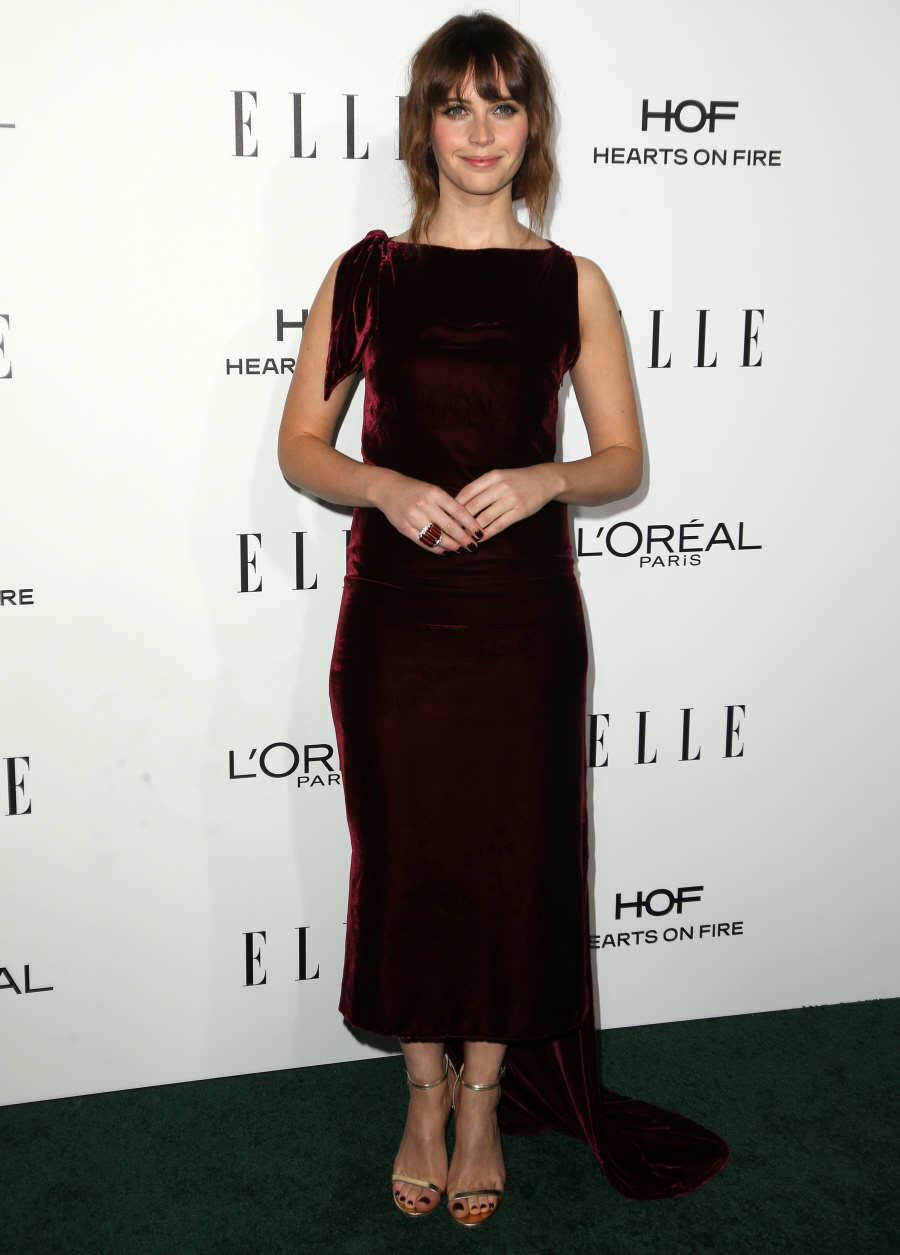 Helen Mirren in Victoria Beckham – what kills me is that Helen Mirren has a better figure than nearly every woman half her age. She looks absolutely amazing.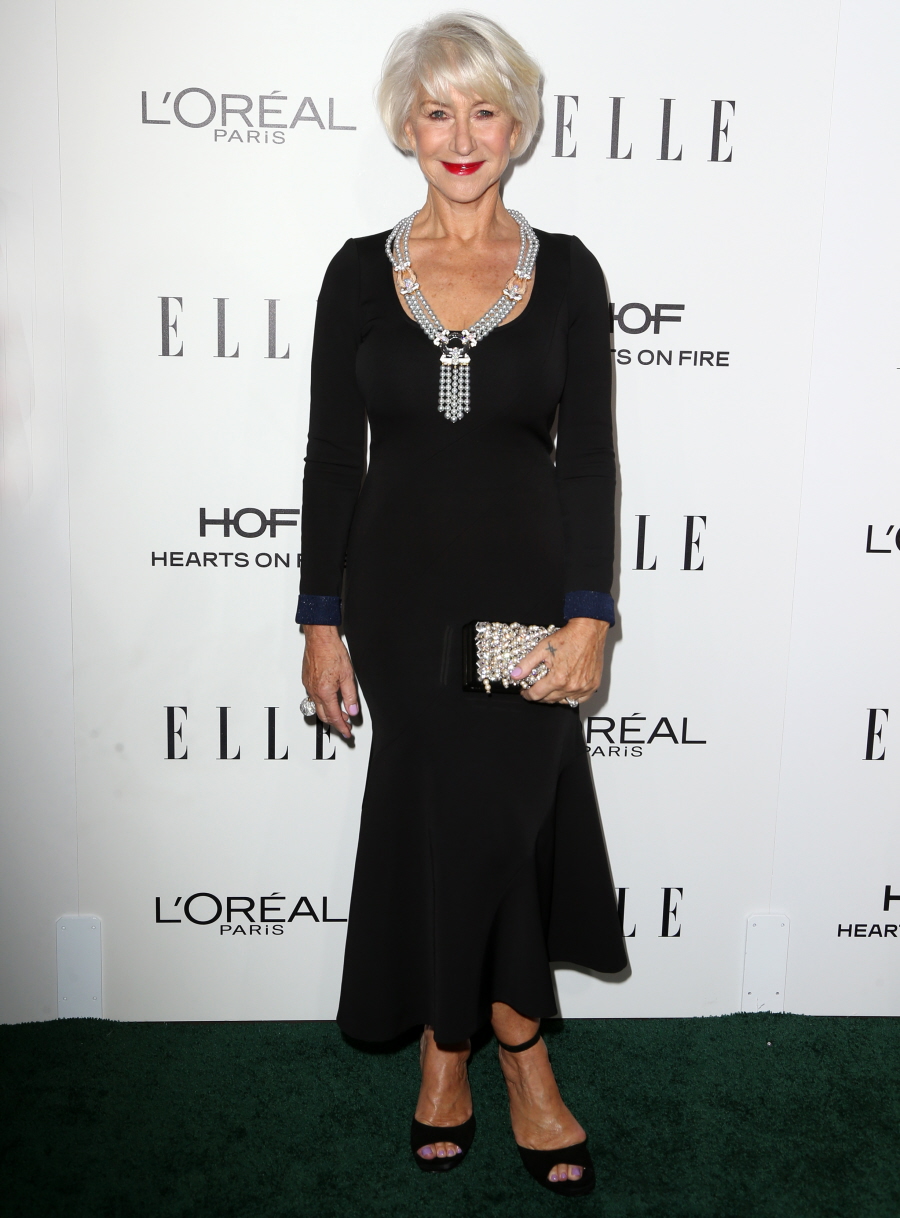 Amy Adams in Lanvin. This is a simple look and it's fine. Not really noteworthy, although I bet many women would love to own this dress.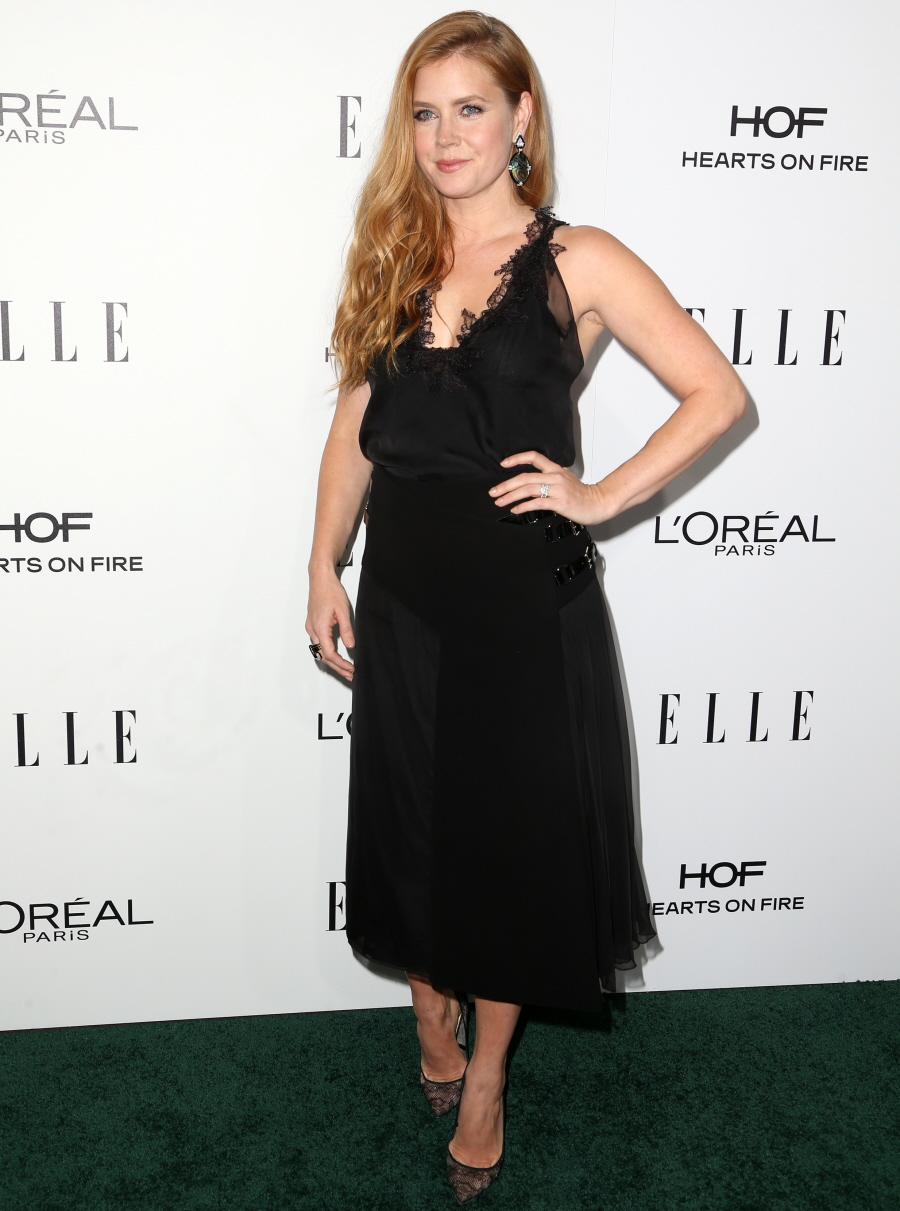 Photos courtesy of WENN.