Can we get an intervention for Kim Zolciak? The woman is a cosmetic surgery addict and she must be stopped. Does she even do anything else anymore? It seems that every time I've written about her lately, it's involved her visiting some pricey LA cosmetic surgeon's office. Even with her daughter. And she's definitely not shy about letting us know she's gotten work done, although she seems to be selective in which procedures she shares with the public.
When we last left the Real Housewives of Atlanta alum, she was at the doctor's getting injections to ward off cellulite. And, as we all know, it's never a "one shot deal" with these procedures. Cellulite, whether you like it or not, is kind of here to stay. Don't I know that…sigh….
Anyway, the 38-year-old (and yes, I feel not quite right typing that) reality show personality was back at LA doctor Simon Ourian's office for a tune-up on Monday and, thank God, she posted another video of her booty getting filled with Lord knows what to Instagram. She captioned the video, in part, "I love to share my 'secrets' with you guys. I do it because it works and It makes me feel better about me." I suspect she's also sharing her "secrets" for a substantial discount on the procedure, but maybe that's just me.
Ugh. I am so tired of this. As much as I doubt Kim is still looking forward to her 40th birthday, her quest for her perception of perfection is vaguely disturbing. Can't she leave it alone? I feel bad for her daughter – what a role model, huh? Yesterday, we talked about ladies of all shapes and sizes owning their curves (or lack of curves) by choosing to be comfortable in yoga pants. I'm sure most of them don't have a standing appointment with a cosmetic surgeon. Kim could take a lesson.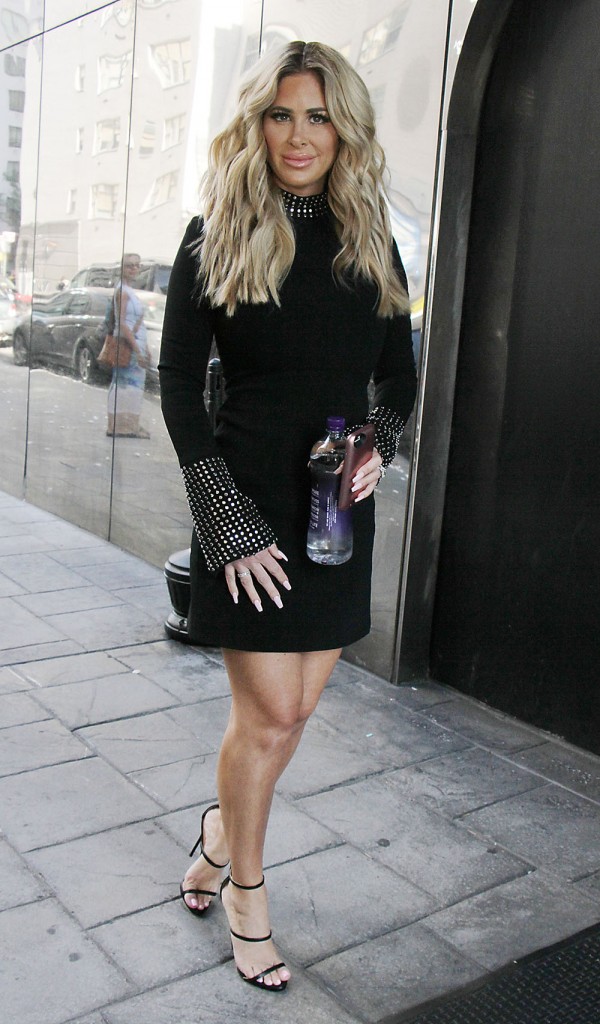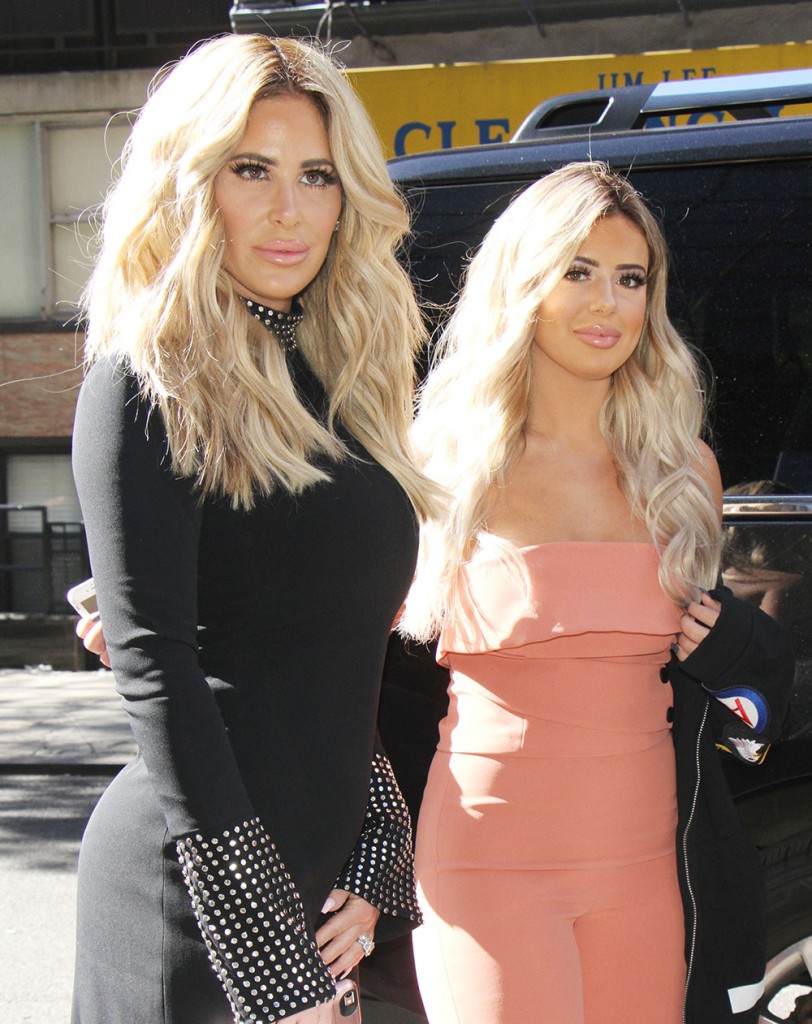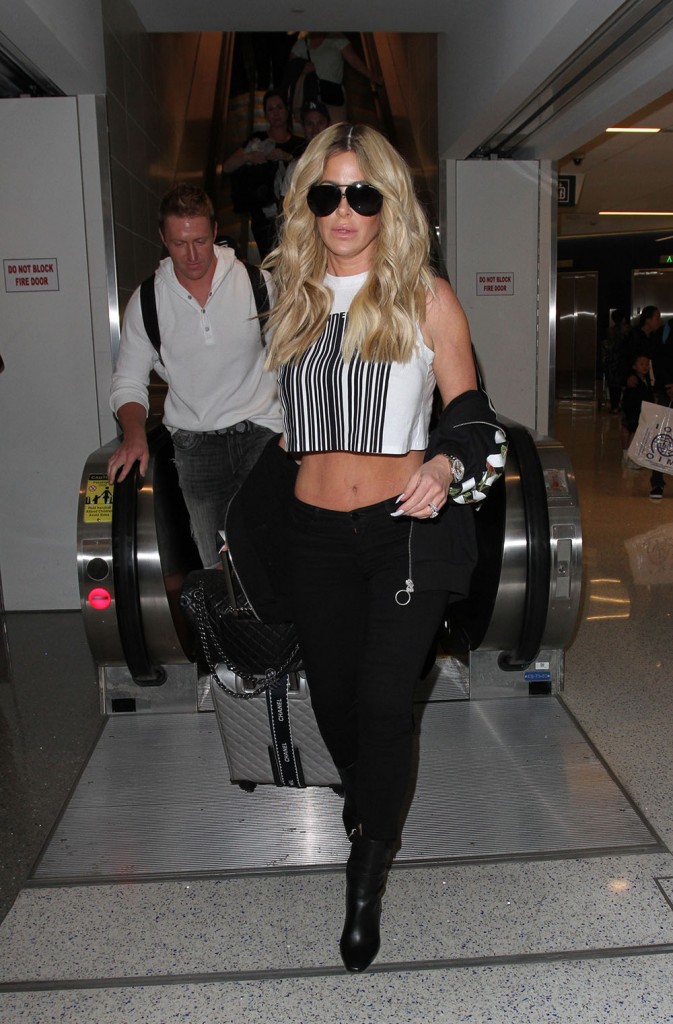 Photo credit: Getty Images, WENN.com