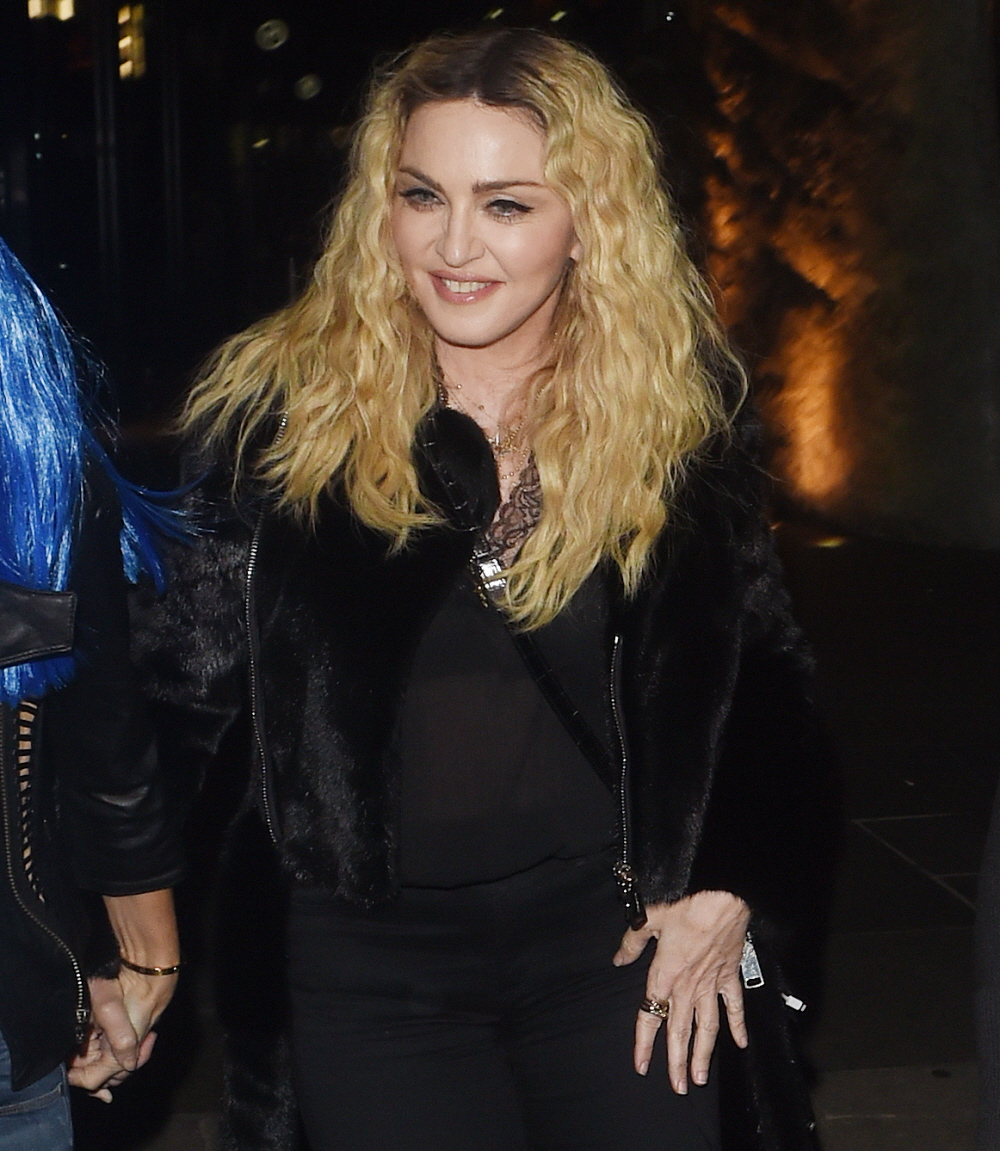 Madonna was out and about again on Friday night, just as she had partied the night before. I still think Madonna seems to be hitting the fillers a bit too hard, and I was glad to see that many of you agreed. It's a strange thing to cover these celebrities who do so many different things to their appearances. When they deny it or lie about it, I'm often sitting here, wondering if I'm imagining the whole thing. Madonna isn't really denying it though, she just never speaks about it. I do wish someone would sit down and tell her "maybe don't hit the fillers to the point where you look like a chipmunk."
Anyway, the party on Friday was for Halloween, and it was held at London's new hotspot restaurant, M. Guess who else was there? Idris Elba. Idris and Madge know each other and they're somewhat friendly – he memorably DJ'd for some of her Rebel Heart concerts. What happened was that Madonna went to see Idris's kickboxing match, then they partied together at M. And now there are rumors that Idris and Madge are dating.
A professional documentary film-making team may be following Idris Elba's journey to becoming a kickboxer, but should he need back-up in the form of poorly lit smartphone photographs and video, then Madonna is here to help. The singer posted several updates featuring the Luther star to her Snapchat social media account, prompting rumours that a relationship between the two is flourishing.

Elba made his professional kickboxing debut at London's historic York Hall on Friday, and Madonna was in the audience, as evidenced by the film she uploaded to her Instagram account of him battling his way to victory – and potentially her heart. Elba and Madonna were also pictured sparring with each other and the singer posted a selfie of the pair lying on the floor with their heads together, which she captioned: "I kicked his butt."

The pair celebrated Elba's success together at M restaurant in the City, arriving at "around 3am", according to the Sun. A source quoted by the tabloid said they were "all over each other. There was nothing subtle about it, no attempt to hide. It was very blatant. They were at the party for about an hour, they would dance, go off to smooch, then mingle a bit more. They only had eyes for each other. That seemed very, very clear."
Hm, what to even say about this? Last I heard, Idris had reconciled with Naiyana Garth, who is mother to their son Winston. They had some drama earlier this year, but by May, Naiyana was attending events with Idris. Is it possible that they're "off-again"? Sure. Is it possible that Idris was getting flirty with Madonna? Sure. But I doubt it's something huge, you know? It was probably more like two friends having fun. Maybe hooking up a few times. And that's it. But oh, how I would envy Madonna if she was hitting that.
Idris did deny this story… sort of. He tweeted: "Am I sleeping with Madonna? No motherf–kers… "Don't believe the Hype"." Yes, but did he make out with Madonna? That's the question.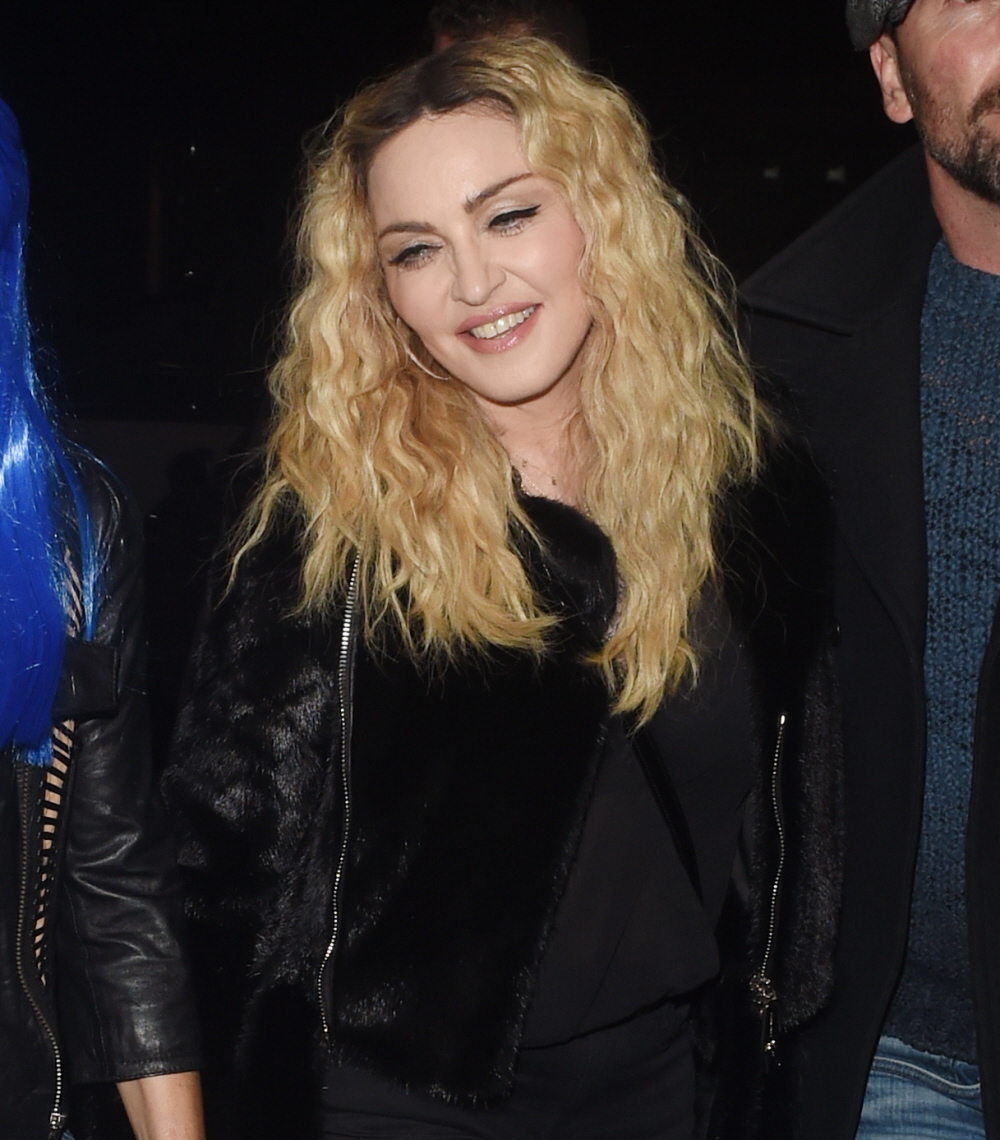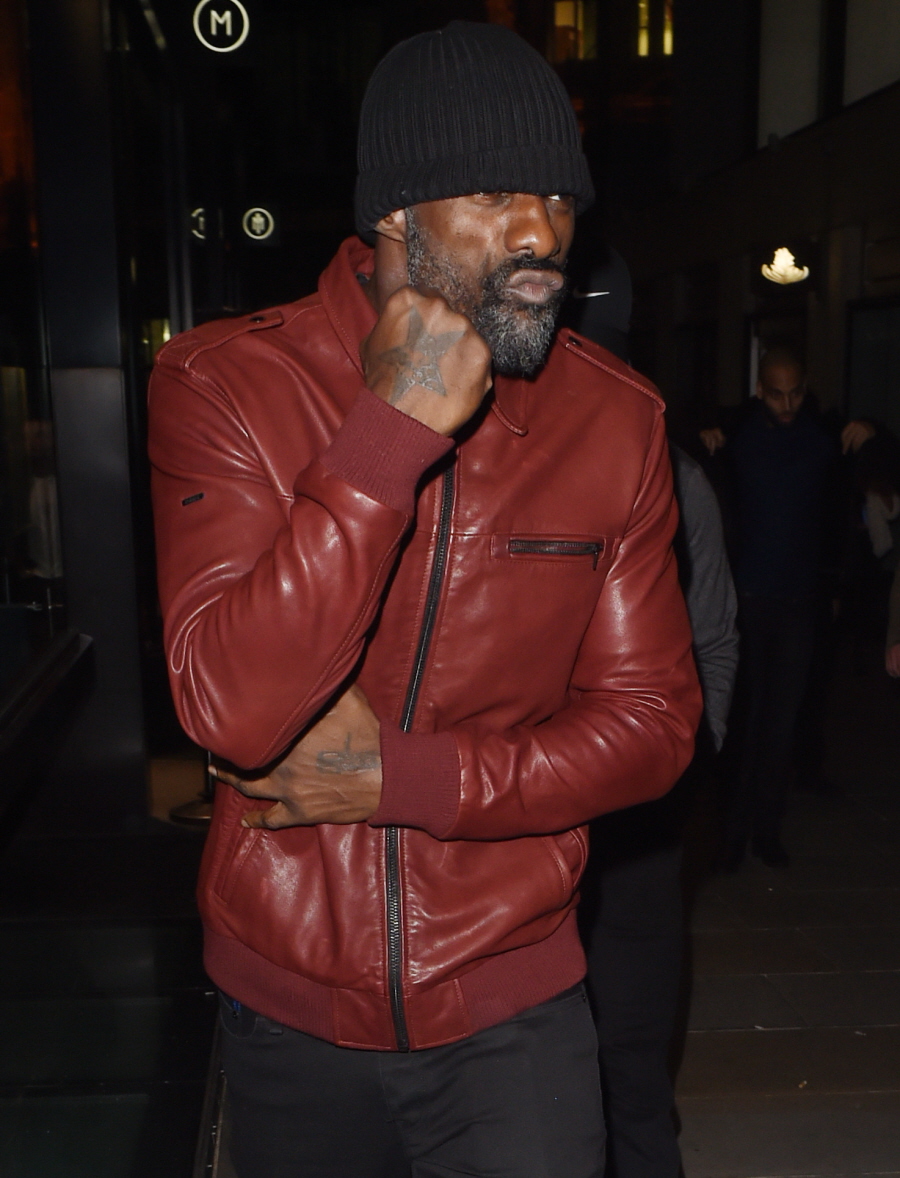 Photos courtesy of WENN.