This is Amy Schumer and her boyfriend, furniture designer Ben Hanish, dressed as Eleven and Dustin from Stranger Things. Dustin is the kid with the lisp, played by Gaten Matarazzo. The actor has a disability called cleidocranial dysplasia, which affects bone development and has left him with some teeth missing. So Amy dressed as that character and tried to talk like him too, as you can see in the video below.
That's such a great show and the hype has kind of faded around it after its release this summer so I like that they thought to dress up as characters from it. I also like that neither of them went as Lucas, you know what I'm saying. Amy has a large blindspot around race (to be generous) and Ben once did blackface as a costume, so it's not out of the question that they would do this.
Here are some photos of people at Kate Hudson's Halloween party over the weekend. We already covered Katy Perry's Hillary Clinton costume. Plus Orlando Bloom went as Donald Trump as a troll, as you've seen.
Johnny Knoxville went in military gear, I think as a four star general. It's technically not illegal to wear medals you didn't earn, but it's considered disrespectful to veterans. I think at least three of these are from the Army, there's an Army Distinguished Service Cross, an Army Occupation Medal and an Army Good Conduct Medal. Maybe he got the medals from a relative at least.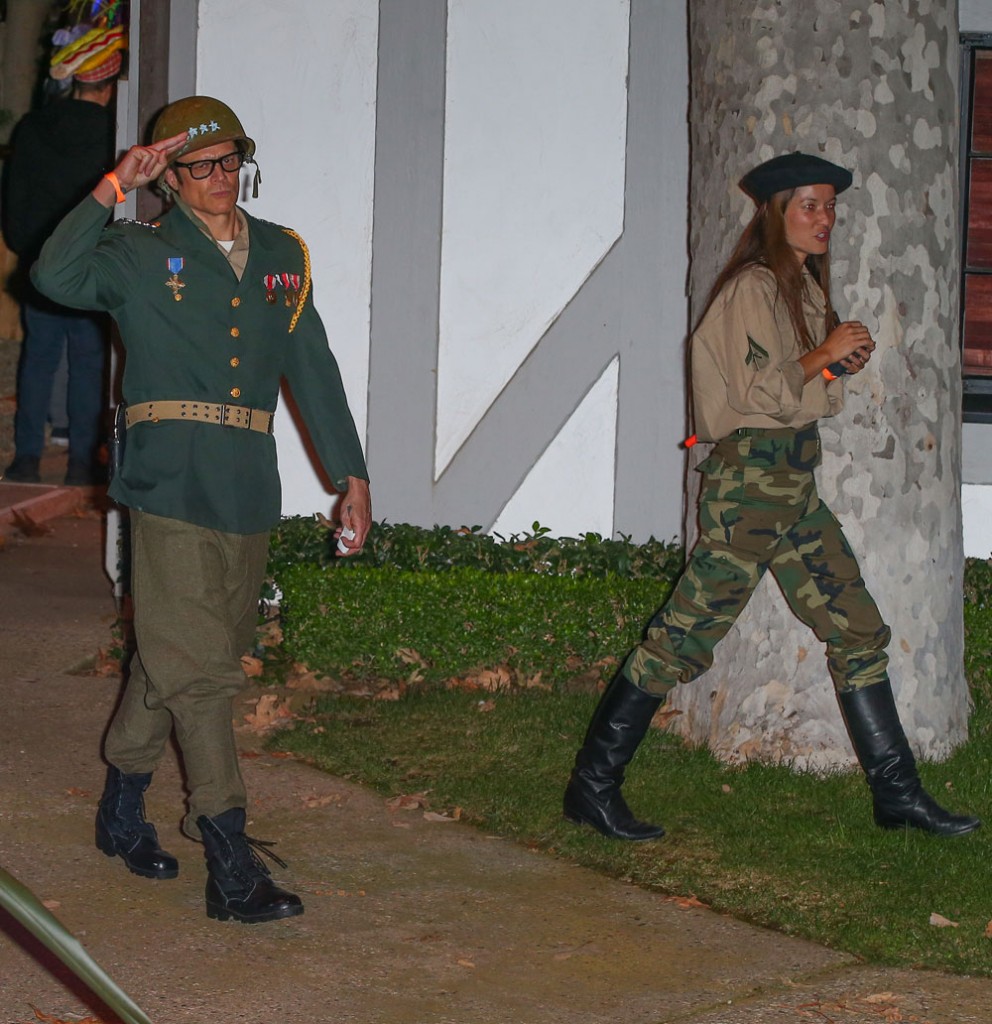 Suki Waterhouse just threw a bunch of clothes together to make this hodgepodge outfit. If there's a story behind this costume I can't figure it out. She looks hot at least. I like her friend's Spongebob costume.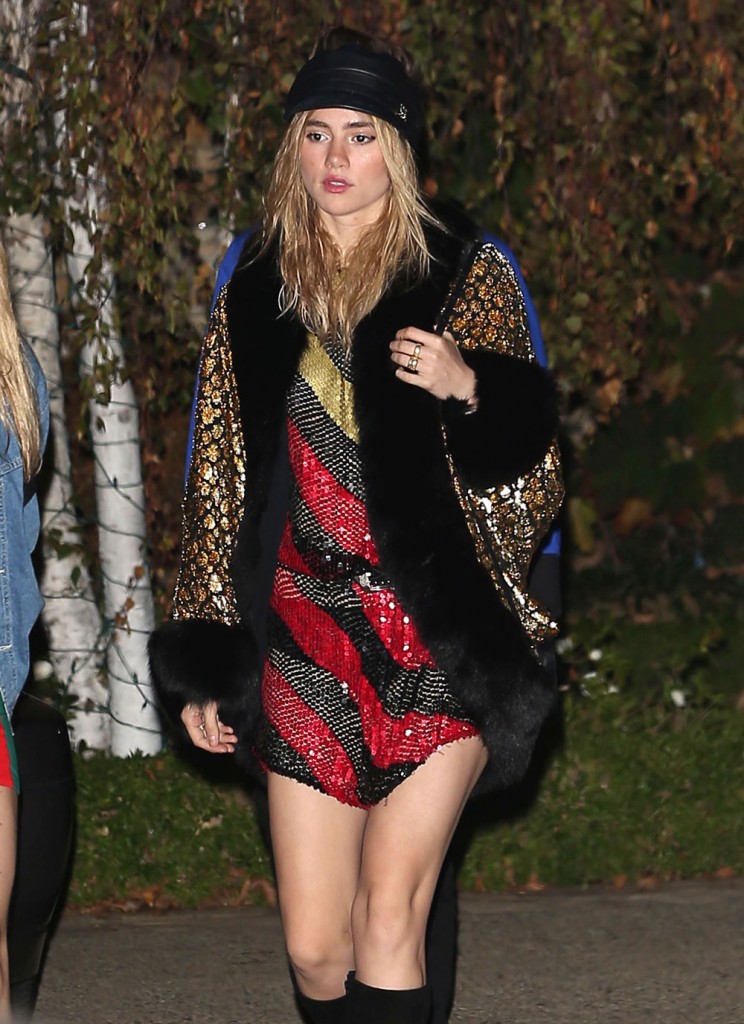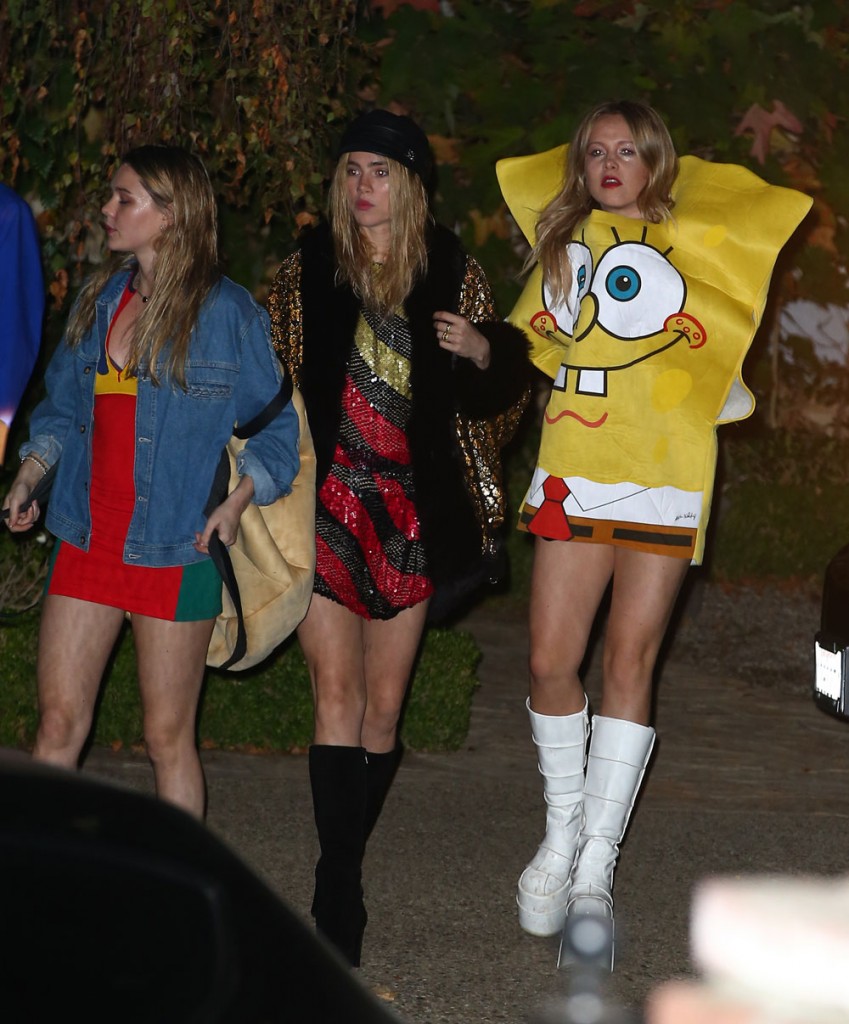 Judd Apatow had on some White Sox gear and Leslie Mann was a roller girl.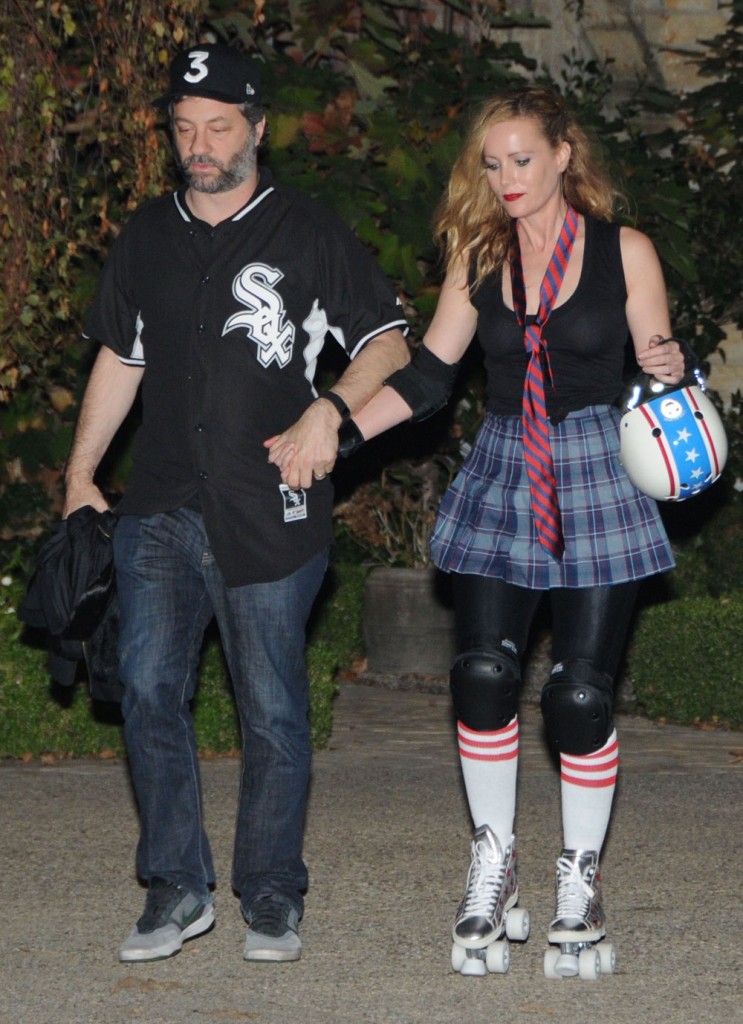 Pregnant Molly Sims did crystal ball reader. Was she trying to make a cute parallel between her pregnancy and the crystal ball?
Nicole Richie and friends were Siegfried & Roy complete with tiger.
Kate Hudson did a Wild West theme with some friends, which reminds me of WestWorld. I marathoned the first four shows this weekend and have found my replacement show for Walking Dead. Bonus: it's on at the same time and doesn't have commercials.
And Jessica Alba and Kelly Sawyer did Patsy and Edina from AbFab! These outfits win the night.
photos credit: FameFlynet and Instagram