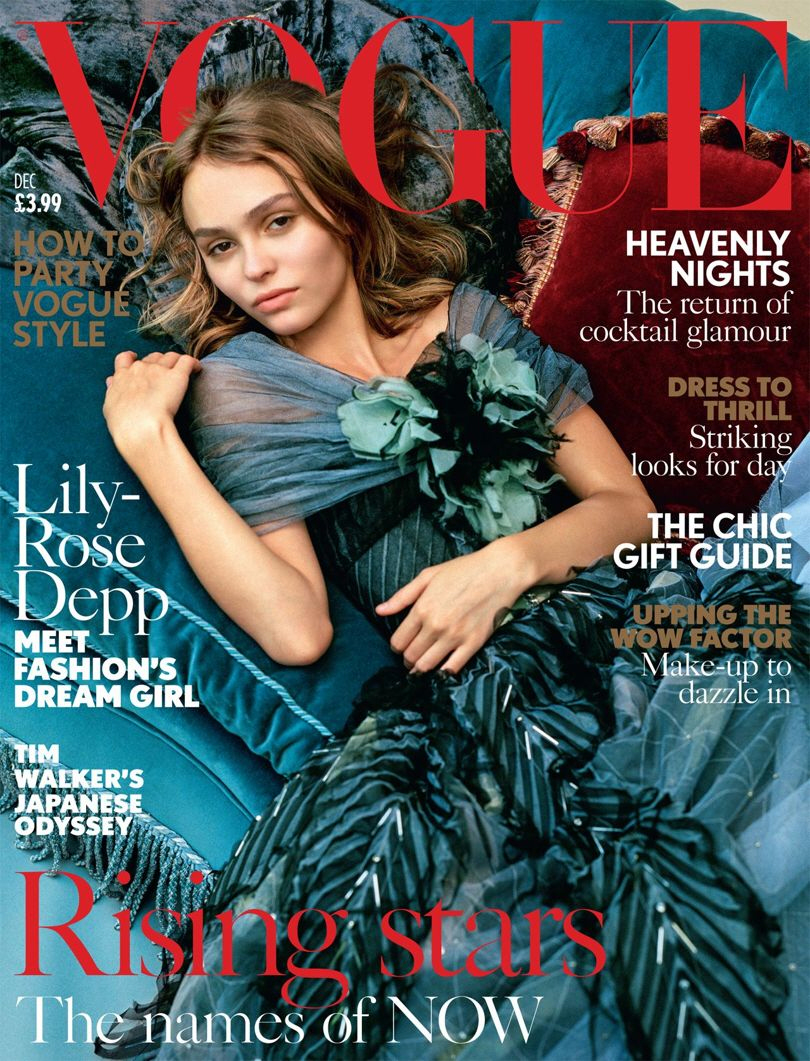 Lily-Rose Depp covers the December issue of British Vogue, in what was another bad decision from Editor-in-Chief Alexandra Shulman, right? It's not that I think Lily-Rose is "undeserving" of a British Vogue cover, I just think… there were probably more interesting models and actresses out there. If the cover shot had blown me away, I might have felt differently, but Lily-Rose is looking particularly sulky/enfant-terrible, although to be fair to her, I think she just has resting-sulkface (a kissing cousin to resting bitchface). To hear Lily-Rose tell it, she's not really sulking for any reason though, because her parents always let her make her own choices. She's not a rebel, because there was nothing rebel against.
December cover girl Lily-Rose Depp is one of the most sought-after stars of her generation, yet despite her innate cool, the daughter of Johnny Depp and Vanessa Paradis says she is no rebel.

"My parents weren't very strict," she told William Van Meter for her cover interview. "They've always trusted me to be independent and make my own decisions. There wasn't really anything to rebel against."

Instead, the 17-year-old actress poured her efforts into crafting her career, which has seen her rack up five feature films already, not to mention a prestigious brand relationship with Chanel, for which she is an ambassador, and a growing fan base. Regarding the latter, however, we shouldn't expect to see too much – Depp is keen to keep an element of mystery alive.

"I've really stopped using it in a personal way," she told Meter of how she engages with Instagram. "I never like revealing too much about myself. Once you start giving people that look into your life, then they just want more and more."
I believe her when she says that Vanessa and Johnny Depp weren't strict. At 16, she was allowed to have a 24-year-old boyfriend who had already been married and divorced (and he's a father too). I think she's still with him too – his name is Ash Stymest – although I haven't seen photographs of them together in a few months. Ash used to travel with Lily-Rose and Vanessa. Vanessa seemingly gave the entirely inappropriate relationship her blessing. Lily-Rose has previously said that Johnny and Vanessa "were in no position" to order her to go to school and at the very least get her high school diploma. All of which just convinces me that there isn't a huge difference between the way Lily-Rose was raised and the way Willow Smith, Jaden Smith and Kylie Jenner were raised. So why treat them differently?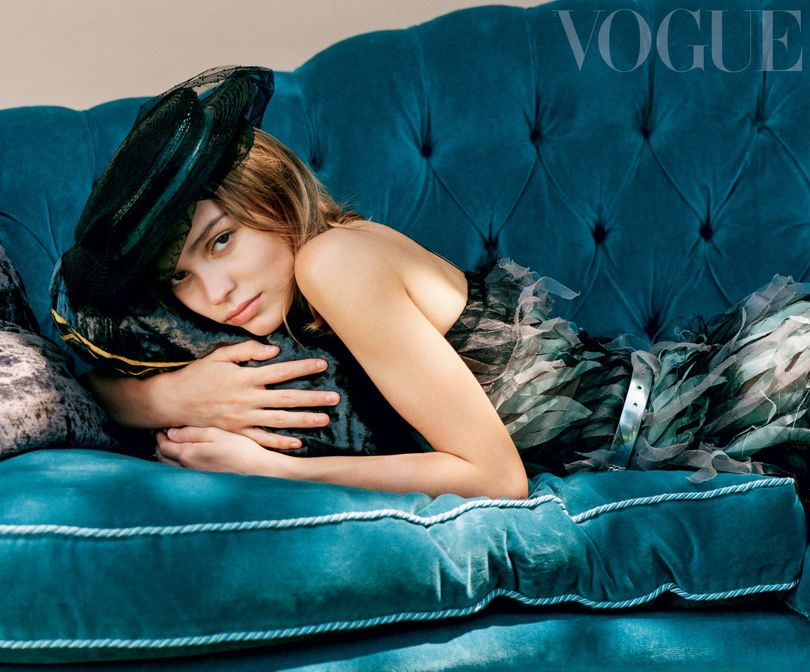 Photos courtesy of British Vogue.