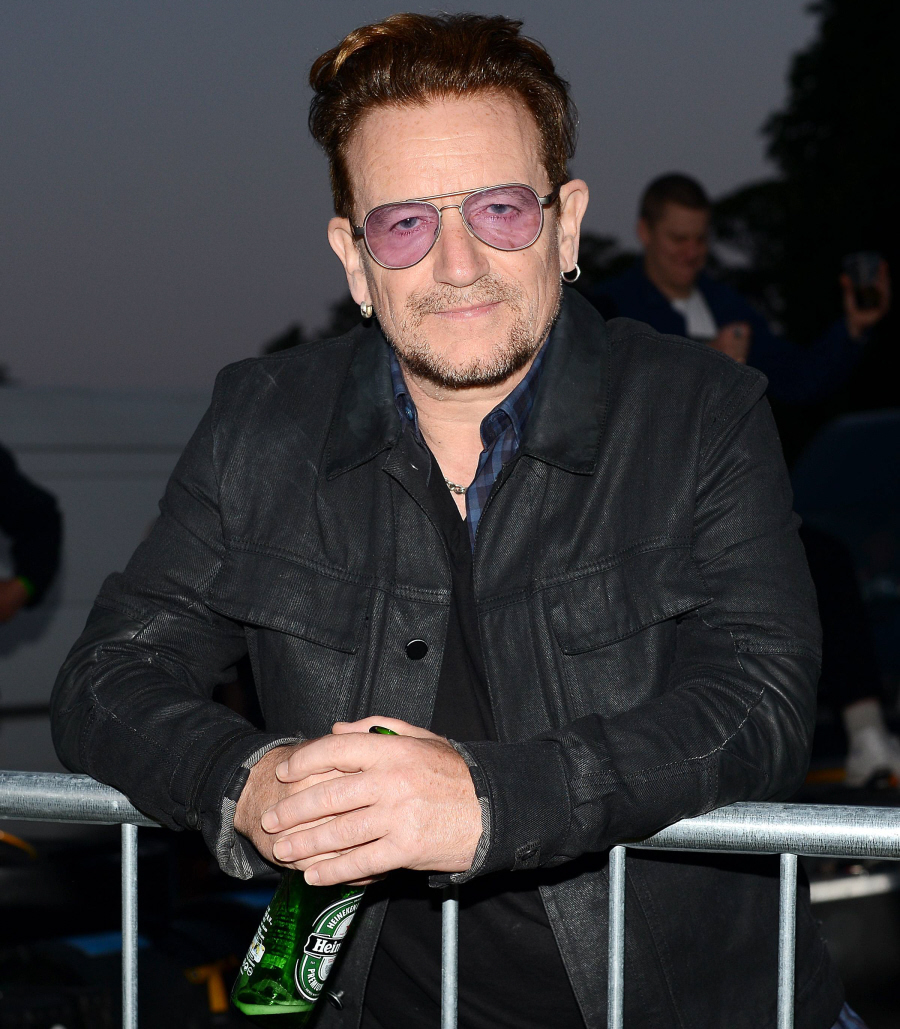 Glamour Magazine did something new for their annual Women of the Year feature: they named a man as one of their women/people of the year. This is the first time it's happened. And no, Glamour didn't recognize Barack Obama or Joe Biden. They recognized… Bono. I've been going back and forth about what I want to say about this, just as I've been going back and forth about how I feel about it. Like, one of the reasons why magazines do "women of the year" events and features is because if they made into "people of the year," the winners would be overwhelmingly male. That's just what would happen. But… we need male allies. We need more men to embrace feminism. We need men to be conscious of their own bias. I guess it's a debate between the ideal – that women don't need men to "rescue" them from inequality – versus the realpolitik, which is that of course we need male allies.
As for Bono in particular, once I read the feature, I understood why he was chosen, but I still feel iffy about it. He was chosen because of his Poverty Is Sexist campaign and his decades-long work with poverty initiatives and HIV/AIDS-treatment funding, all of which directly affects wide swaths of women on the frontlines. That's admirable, truly. But let's see if Bono's quotes rub you the wrong way.
His wife wasn't sure he deserved the WOTY honor: "I asked did she think I deserved it. She wasn't sure. She said I've work to do!"

Whether he thinks he deserves it: "I'm sure I don't deserve it. But I'm grateful for this award as a chance to say the battle for gender equality can't be won unless men lead it along with women. We're largely responsible for the problem, so we have to be involved in the solutions."

The Poverty Is Sexist campaign: "Women bear the burdens of poverty," Bono says, meaning they are far less likely than men to have access to food, clean water, education, and health care; laws in many parts of the world don't protect them from sexual violence or allow them to own the land they work. By establishing Poverty Is Sexist, Bono is making it clear that powerful men can, and should, take on these deep-rooted issues.

Women, Africa & AIDS: "HIV/AIDS was a death sentence [in the 1990s]. Imagine going to a football match and thinking, A third of these people in this stadium are going to die. This was a war, and women were at the front line of fighting that war."

Whether more men should work to be allies: When asked why so few men are willing to rally around women's causes, Bono says: "Men can be a bit thick. And I include myself. Honestly, things that ought to be obvious sometimes are not." What's obvious to Bono (the father of two daughters and two sons, feminists and activists all ): "We can do much more than we think we can. Leaders are accountable to all of us. If they don't support women and girls, vote them out of office. To quote Nelson Mandela, 'It always seems impossible—until it's done.' "
True or false? "The battle for gender equality can't be won unless men lead it along with women." As in, women and men have to be on a level playing field as far as activism and advocacy or else gender equality won't work? I think that's false. Men have held so much power for so long, and when women stand up for themselves and fight on their own behalf, there's gotta be some guy who is like, "BUT I THOUGHT YOU BELIEVED IN EQUALITY. MISANDRY!!" I know Bono didn't mean it like that. I know his heart is in the right place and I truly admire his work. But man, I still don't know how I feel about this.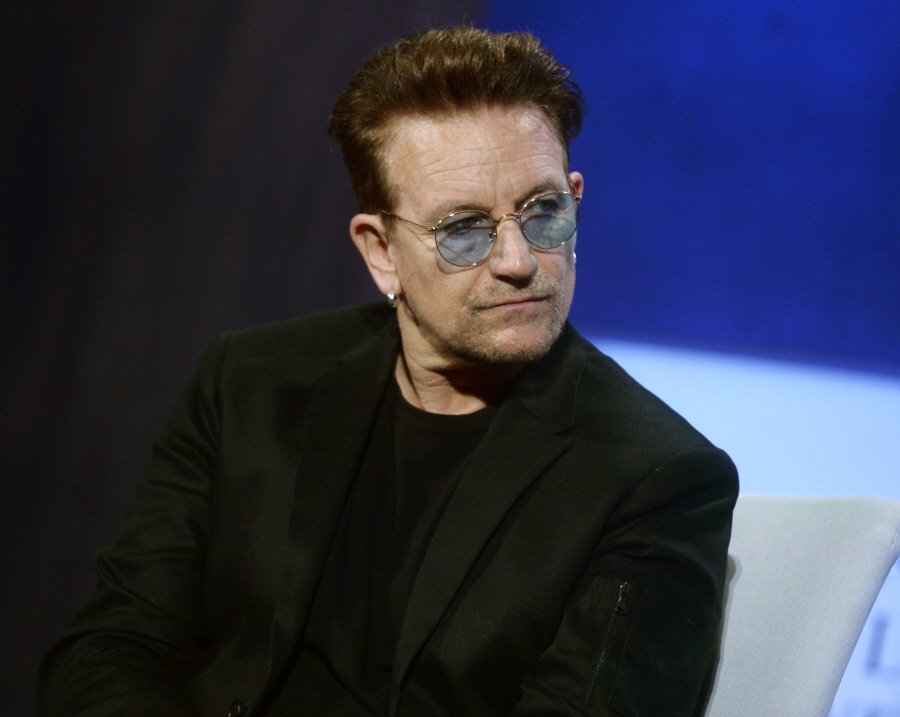 Photos courtesy of WENN.