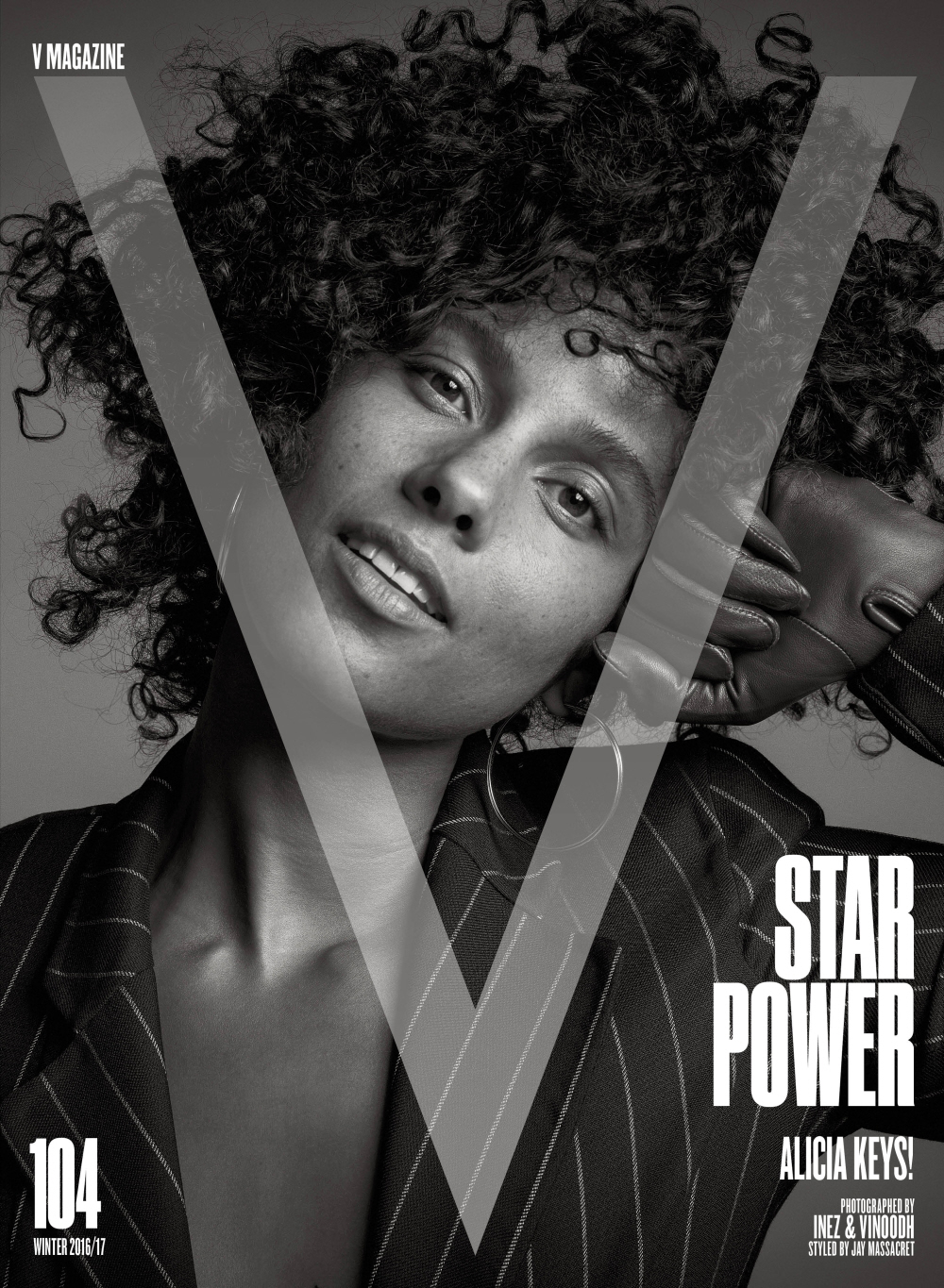 Alicia Keys covers the new issue of V Magazine to promote her new album, HERE, her first in four years. As I've said before, I'm not really feeling anything about or around Alicia these days. It's mostly because of her private life and how she whitewashed everything around Swizz Beatz, her husband. Incidentally, did you hear that Alicia makes references to Swizz's ex-wife Mashonda Tifrere on this new album? There's a song called "Blended Family" and there's a shout-out to Mashonda, who openly accused Alicia of being "the other woman" in the breakdown of Swizz and Mashonda's marriage. Anyway, Alicia doesn't want to talk about that in this interview. She'd rather keep talking about going "makeup free" and sh-t.
Her motivation to stop wearing makeup: "I think that it's definitely tricky being a woman. You go to work, and it's like, if you don't put on makeup that day people say, 'Oh, you look so tired!'"

Going without makeup isn't just controversial for celebrities: "It's not only the entertainment industry, it's not only the film industry, it's not only the fashion industry, it's not only every job that anyone works at or every magazine that everyone has read, it's a collective consciousness."

Every woman has natural beauty, thus no makeup: "There's nothing you could do to take away this unbelievably innate beauty that lives inside of you as a woman because we are the most spectacular creatures that were ever created. The most incredible thing is that all women are beautiful."

This album moves into civil rights: "[Everyone] deserves to have the right to do what everybody else does and to have the same opportunities to get where everyone else is going. How we speak to each other and how we treat each other should always be done with a certain amount of respect—the same respect that we want to be treated with. We all deserve that and I think our kids deserve it."

The social divides in America: "There's definitely an imbalance and I think that we're all feeling that imbalance, to be honest." Music, for her, is one way to close that gap. "I love how much we all can identify with music whether we're artists or just working at the post office, music is our life."
I've never really had strong feelings about makeup or not wearing makeup, because… just my opinion, there are more important things to worry about. But I was genuinely surprised to see that Alicia's no-makeup thing actually struck a chord with some people and actually got some backlash with other people. She actually did do something important, I guess, which is open up the conversation about the expectations we put on women and their public appearance. And in that particular instance, she's right: it's a collective consciousness, how we judge women for not wearing makeup, because they aren't looking "done" or "professional" or whatever. I don't know, maybe I'm giving her too much credit.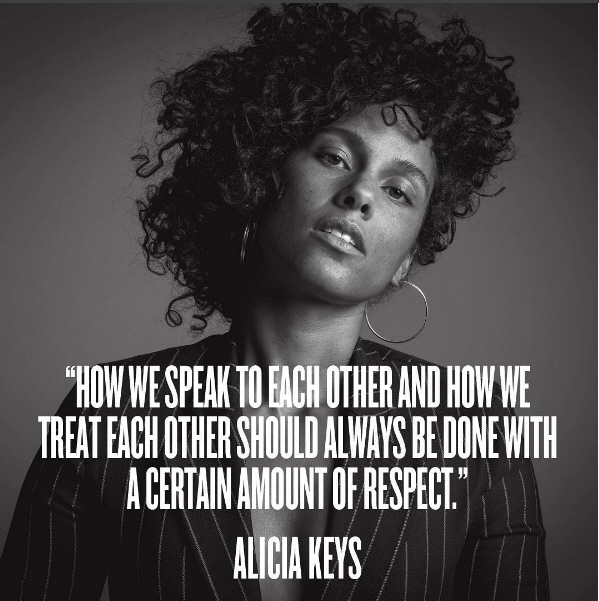 Photos courtesy of V Magazine.