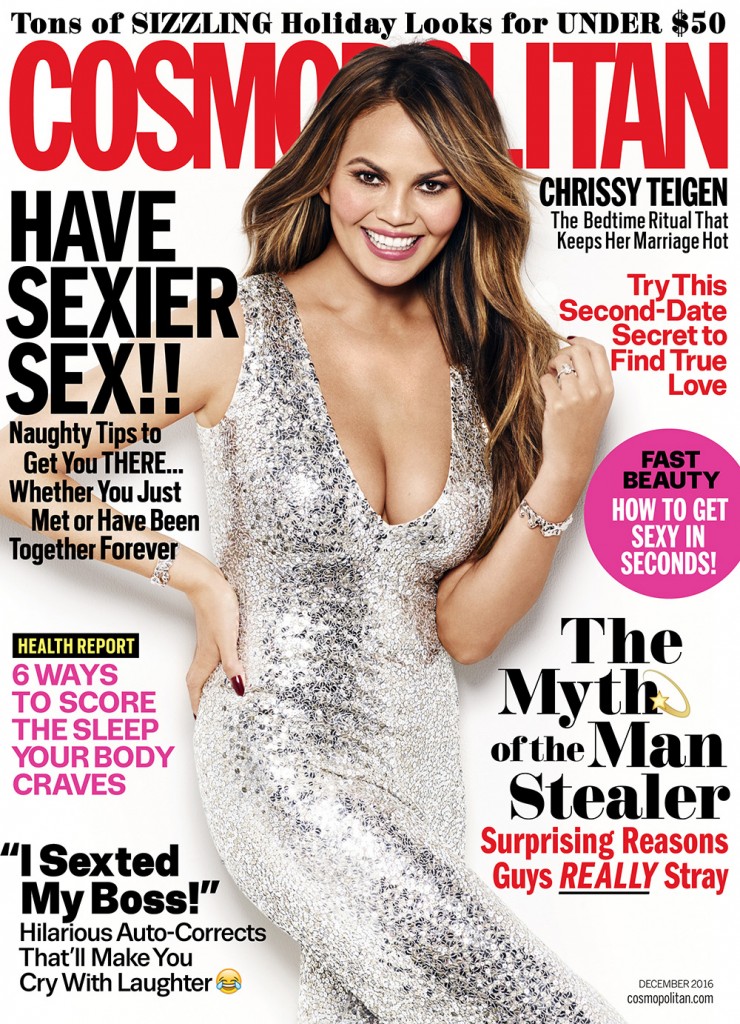 Modeling is obviously second nature to Chrissy Teigen, so it's probably no surprise that she looks absolutely stunning on the cover of the December issue of Cosmopolitan, which will hit newsstands on November 8. Side note: I covet that silver gown. The 30-year-old model, who shared pictures of her adorable daughter Luna's first Halloween this week, (and also an amazing recipe for roasted pumpkin seeds) spoke with the magazine about her marriage to singer John Legend. John and Chrissy she met in 2007 on the set of his video for the song "Stereo." If you watch the video, you can see that the chemistry is definitely there. They have been happily married since 2013.
But, as Chrissy told Cosmo, the couple's love story almost had an abrupt ending. Their union was almost over before it began – all over what was probably a case of the sniffles. As Chrissy tells it:
Early on in the relationship, I was on tour with him and he'd gotten sick. He was feeling really bummed and stressed out. He was like, "I can't be in a relationship right now." That lasted for one day. Literally, a day. I knew it came from a place other than us not working…I always joke, "Remember when you tried to break up with me?" He's like, "Yes, sorry. Big mistake."
Chrissy also revealed that she wasn't the first model John courted. From what she says, it seems like the modeling world is a small one, as she's encountered some of his exes – and she is completely okay with that.
I didn't know it, but John used to be a notorious modelizer. To me, he was the sweetest teddy bear. What's funny is that I get along with everyone he's ever been with. I end up really liking them. After I see them, I'll tell him, "Oh, I was on-set with your ex today—it was fun!" … It was before me, so it's fine.
If you want to know more about Chrissy and John's relationship and, according to the magazine's teasing cover headline, "the bedtime ritual that keeps her marriage hot" (for me, it's brushing my teeth, but I know that's not a worthy tip for the pages of Cosmo), pick up the December issue of the magazine on Tuesday. I might buy it for the article on how to get a good night's sleep myself.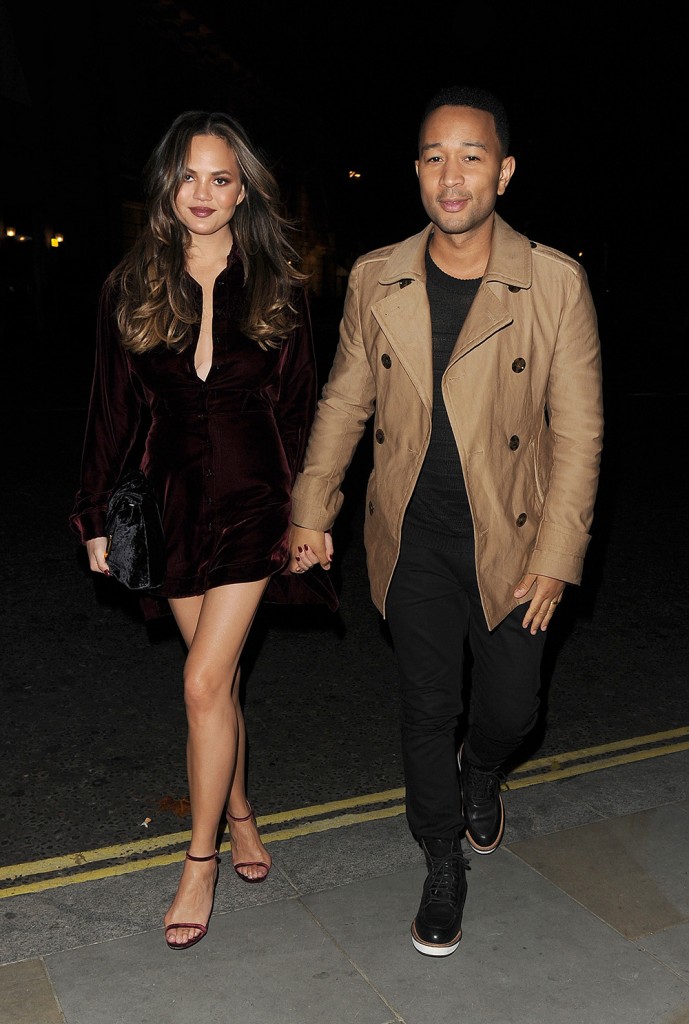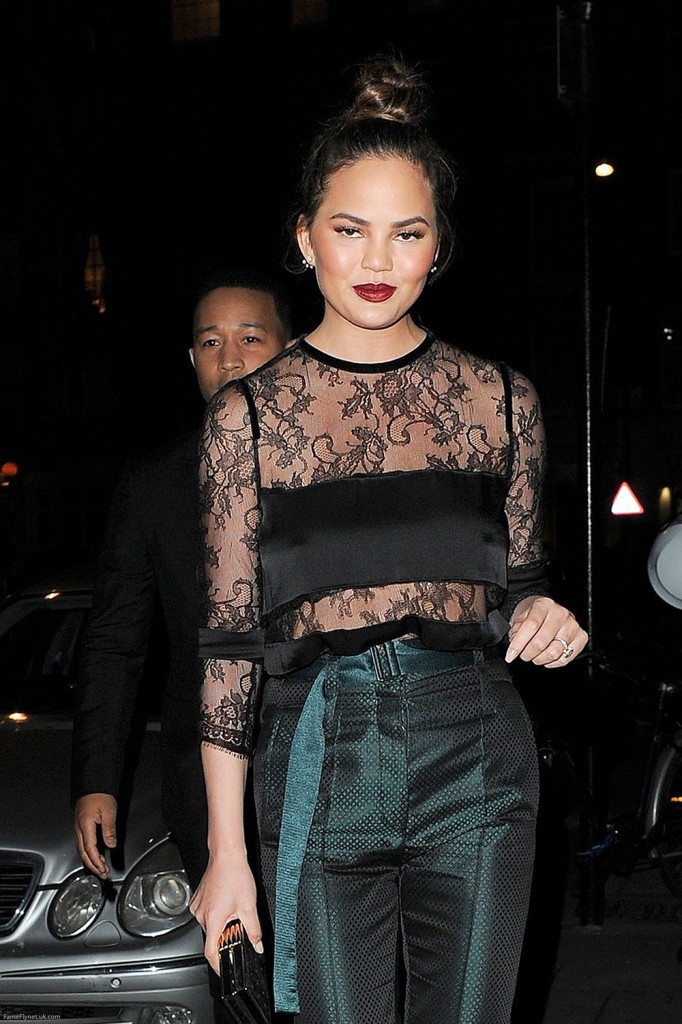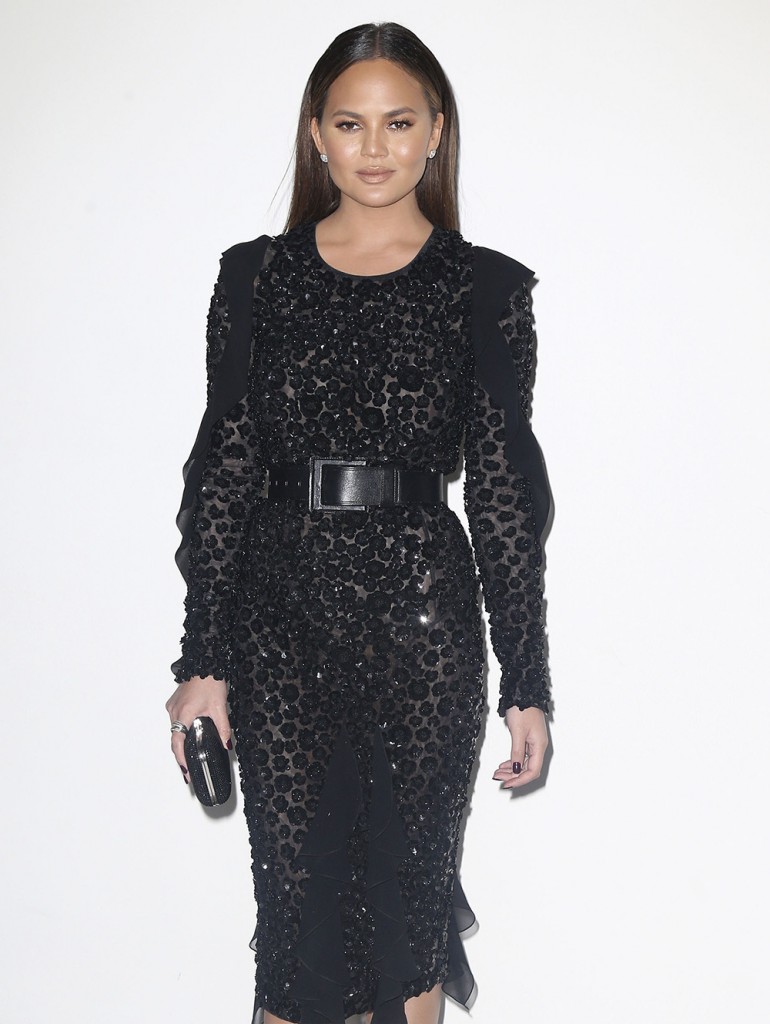 Photo credit: James White/Cosmopolitan, Getty Images, WENN.com