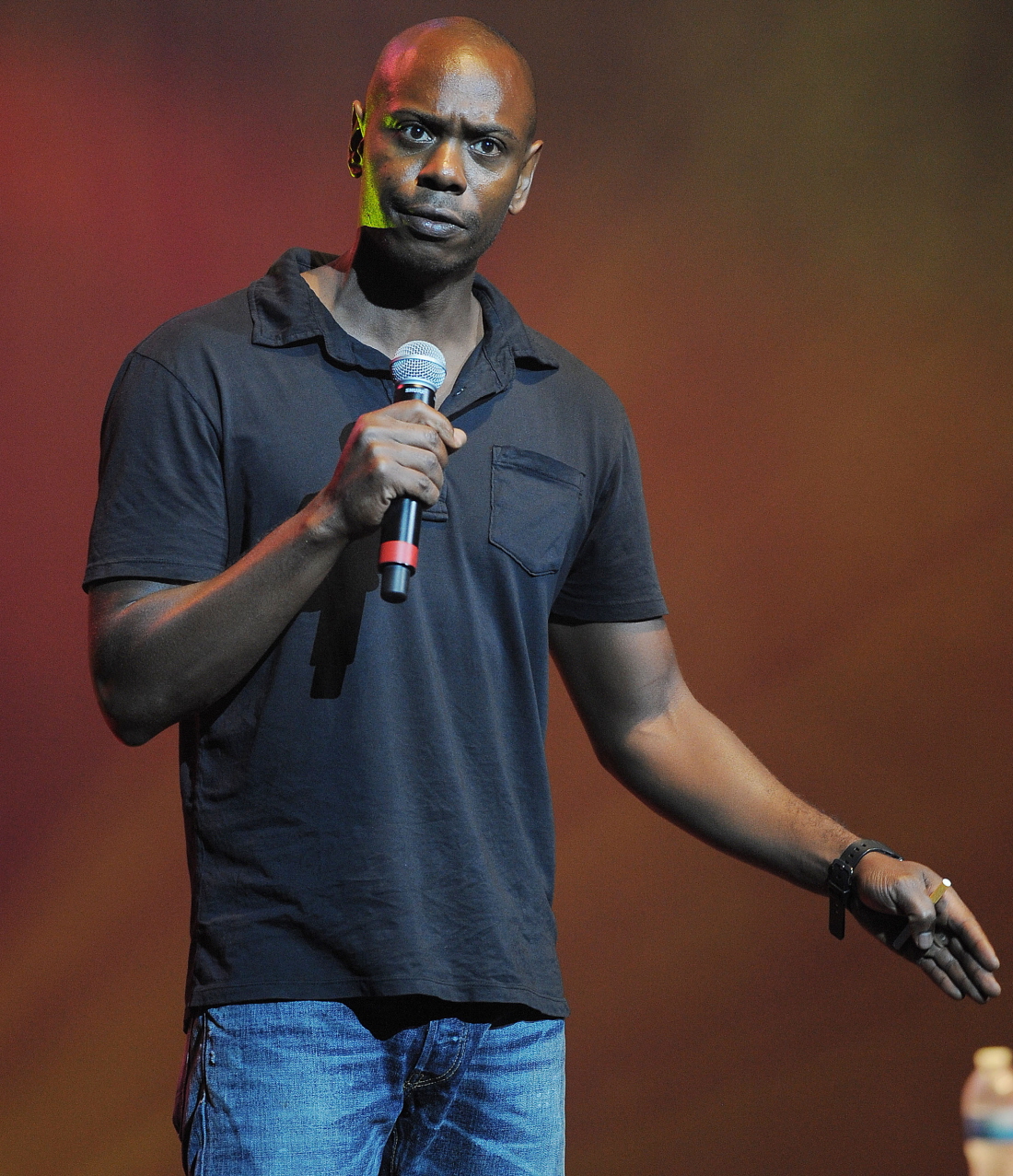 I don't really know what to say about this mess other than: Dave Chappelle, you are not helping. You're not helping either side, and you're not helping your own case either. Just last week, Chappelle was announced as the host of the November 12th episode of Saturday Night Live, the SNL episode after the election. For some reason, Chappelle decided to celebrate by doing a series of "surprise standup" gigs at The Cutting Room in NYC. On Friday night, Chappelle tried out some new material about the current election. Of course everyone is on edge and hyper-sensitive these days, so Chappelle's political stuff was always going to make headlines. But… his comments seem really odd. I wouldn't have expected Chappelle to come out with some Beyonce-like tribute to Hillary, but I also didn't expect him to find a way to blame Hillary Clinton for Donald Trump's p-ssy-grabbing tape. WTF? Here are some assorted comments he made during his set, as reported by the New York Observer:
The Access Hollywood tape: "What I heard on that tape was gross. But the way I got to hear it was even more gross. You know that came directly from Hillary." He stated this had put him off a candidate he had already known was "not right." He likened voting for her to a hypothetical situation of actress Halle Berry breaking wind in his face during sexual relations. "I'm still going to go for it. But I wish she hadn't done that thing."

On whether the Trump tape was an admission of sexual assault: "Sexual assault? It wasn't. He said, 'And when you're a star, they let you do it.' That phrase implies consent. I just don't like the way the media twisted that whole thing. Nobody questioned it."

On debate moderators Anderson Cooper & Martha Raddatz: "Something about this was backward. A gay white man and a white woman asking a multi-billionaire how he knows the system is rigged and insisting it's not. Does that sound right to you? It didn't seem right to me. And here's how you know Trump is the most gangsta candidate ever. They asked him how he knows the system is rigged and he said, 'Because I take advantage of it.' He may as well have flashed his membership card for the Illuminati right then."

He did vote for Clinton, but he didn't like it: Noting that he voted early in rural Yellow Springs, Ohio before heading to New York, Chappelle said he "didn't feel good" about voting for Clinton. "She's going to be on a coin someday. And her behavior has not been coin-worthy. She's not right and we all know she's not right."

How he feels about all forms of bigotry: "They should not be having that conversation in front of black people. You go ahead and feel something about your rights. But if you're putting sexism and homophobia and transphobia in front of racism, you should be ashamed of yourself." Chappelle still slammed North Carolina legislation stating that transgender people must use the public restroom that aligns with the sex stated on their respective birth certificates. "If you need to show your birth certificate to take a dump at a Wal-Mart in North Carolina, that's insane." Chappelle noted he would rather not have "a woman with a dick" stand next to him at a urinal. He also said he wasn't happy about rumors that Caitlyn Jenner would pose nude for Sports Illustrated. "Sometimes I just want to read some stats."

On his SNL hosting gig: "You know there's a pool going on whether or not I show up. I got $100,000 that says I won't."
If the conversation had been about a general feel of unease and mistrust regarding Hillary Clinton, and simply some riffs about that, I would understand Chappelle's point of view. But there are some crazy twists and turns in his logic, especially regarding the Access Hollywood tape and how he blames Hillary for that, and how he doesn't think the tape is an admission of sexual assault. It feels like… I don't even know. I'm at a loss. I stand by comedians' right to work out their material on stage, and maybe this is a situation where Chappelle was trying to workshop some political material and it just didn't work out. But considering how brilliant we know he can be about hot-button political and racial topics, this feels really weird and uncomfortable. The conversation about transgender people and everything else is no bueno tambien.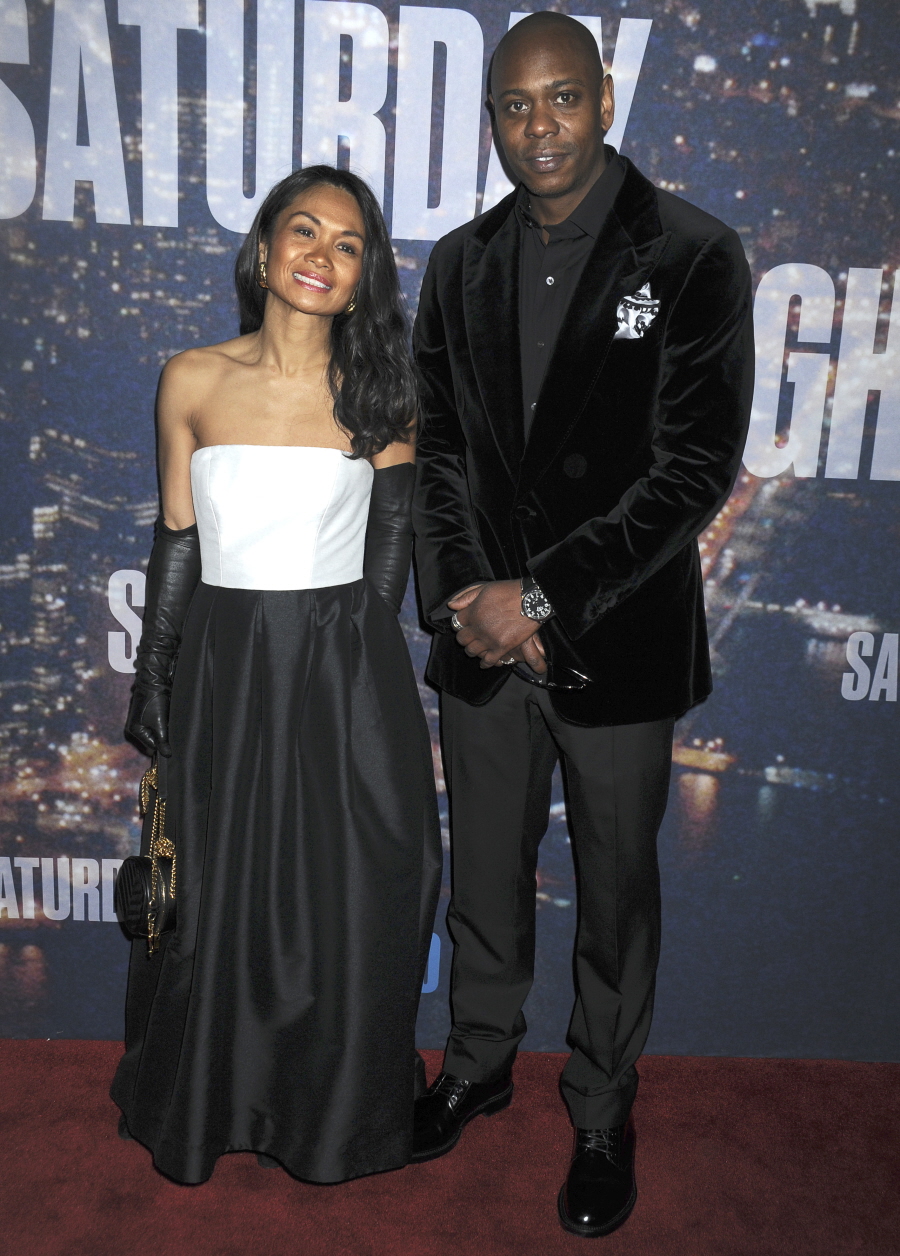 Photos courtesy of WENN.