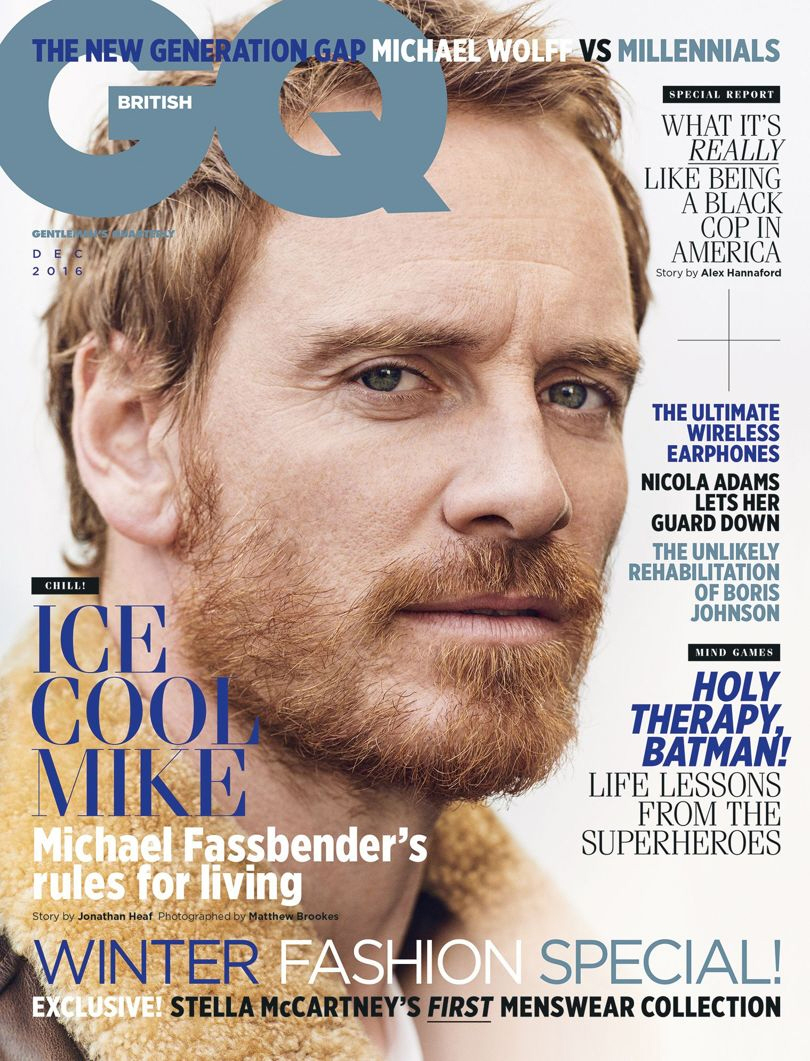 Unf. While I've spent most of 2016 falling out of love with Michael Fassbender, I totally lingered on this British GQ editorial. This is quite literally the best Fassy has looked in a few years. I've said before that I don't mind the ginger beard, but his current haircut was not working for me… until this shoot. I think that's his issue: he needs a professional hairstylist to muss up his hair. In any case, it's working. Fassy covered the December issue to promote… you name it. The Light Between Oceans, Trespass Against Us and Assassin's Creed all came out/are coming out this fall and winter. So Fassy tried to be extra charming and quote-baity in the interview. Some highlights:
On his name still being mentioned as a contender for James Bond: "Bond! Is this rumour still going round?" It is, very much so, I tell him. "You would have thought I was out of the bookies by now." So come on, once and for all, would he consider playing James Bond? "To be honest, no. As an acting role, I think Daniel has done such a cracking job in this age group."

When told that Daniel Craig is a decade older than him: "Well, look at me! I look about 50! No, I think the [Bond] franchise needs something new."

His idea for a Bond reboot: "What about we start the film back in Sandhurst, army training, rather than on a yacht, or he's in the Middle East on an op and gets thrown in the brig for insubordination. He's going to get court-martialed…Well, I have thought about it a lot. The film could start off in Sandhurst and how he became a 'double 0'. M could walk in and say to him, 'Bond, there's a 00 project but it's going to be totally off the book, black ops, and you've got to go into prison undetected.' I just love Bond. Doesn't everyone? I grew up with him. It's always a fun conversation to have. But Bond should be someone in their early twenties."

Whether Ryan Gosling should play Bond: "Sure, why not? I always thought Bond should be British, but let's get an American in. Or maybe someone like Jack O'Connell would be good? Or even better, how about Jane Bond? A woman. One thing is for sure, it won't be anyone on the bookies' lists. It never is."

On Donald Trump: "I think people are angry and that's why Trump got such a huge following. They feel disenfranchised and this is their way to strike back. But is he the answer they are looking for? Feels to me like he's someone who got us into this mess in the first place, with the bankers and so on – he's just part of the problem."
Fassy talking about "bankers" gives me a queasy feeling, not so much about Fassy but about the coded, dog-whistle anti-Semitic language Trump used during the campaign. Whenever Trump mentioned "bankers," it was like a siren to a certain segment that "the Jewish people are to blame." But I agree with Fassy, Trump was and is part of the problem.
As for what he says about Bond… he has thought about it a lot. I'd still like to see Idris Elba take a whack at it, but Fassy's idea of an origin story isn't bad at all. I'm not sure it would be interesting to go all the way back to Sandhurst, but maybe to Bond's early days in the British Navy? That's part of the Bond canon, isn't it? That Bond was a naval officer or he worked naval intelligence? And I do appreciate that Fassy is promoting the idea of a female Bond. Why not? So many dudes are butthurt about the very idea though.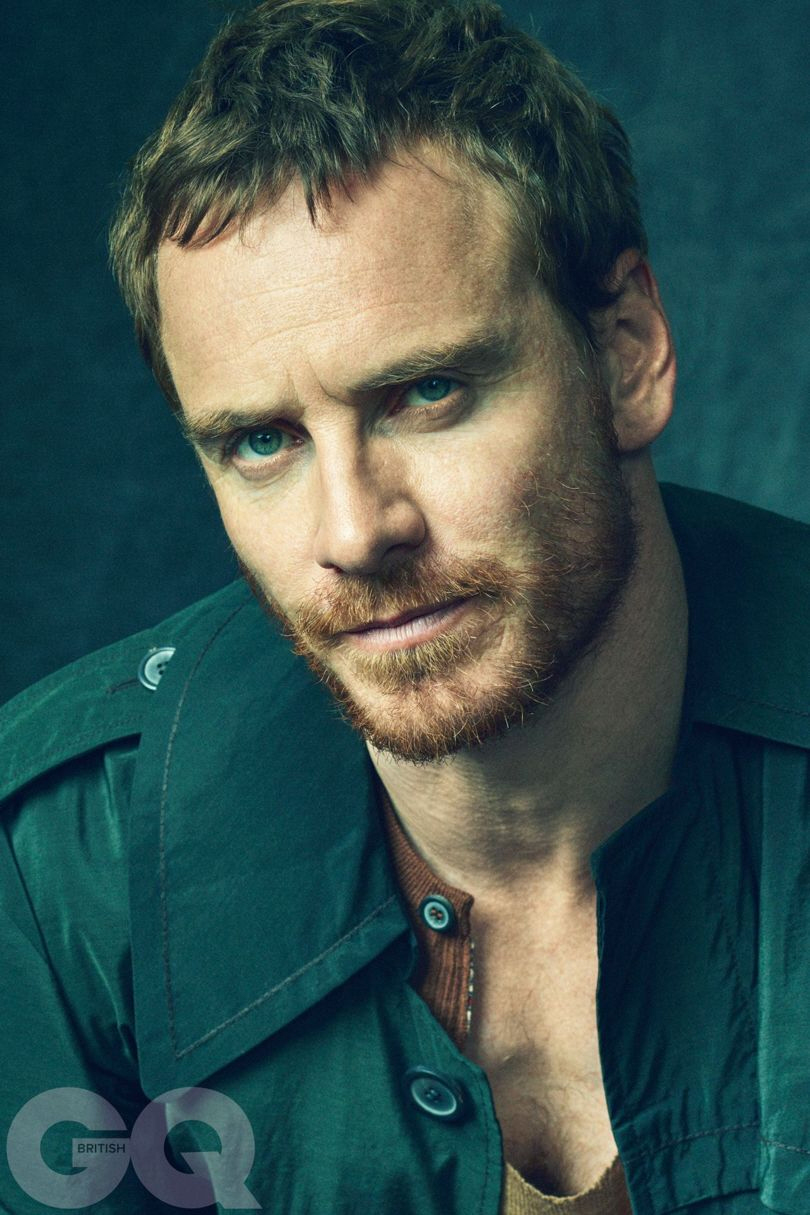 Photos courtesy of WENN, British GQ.