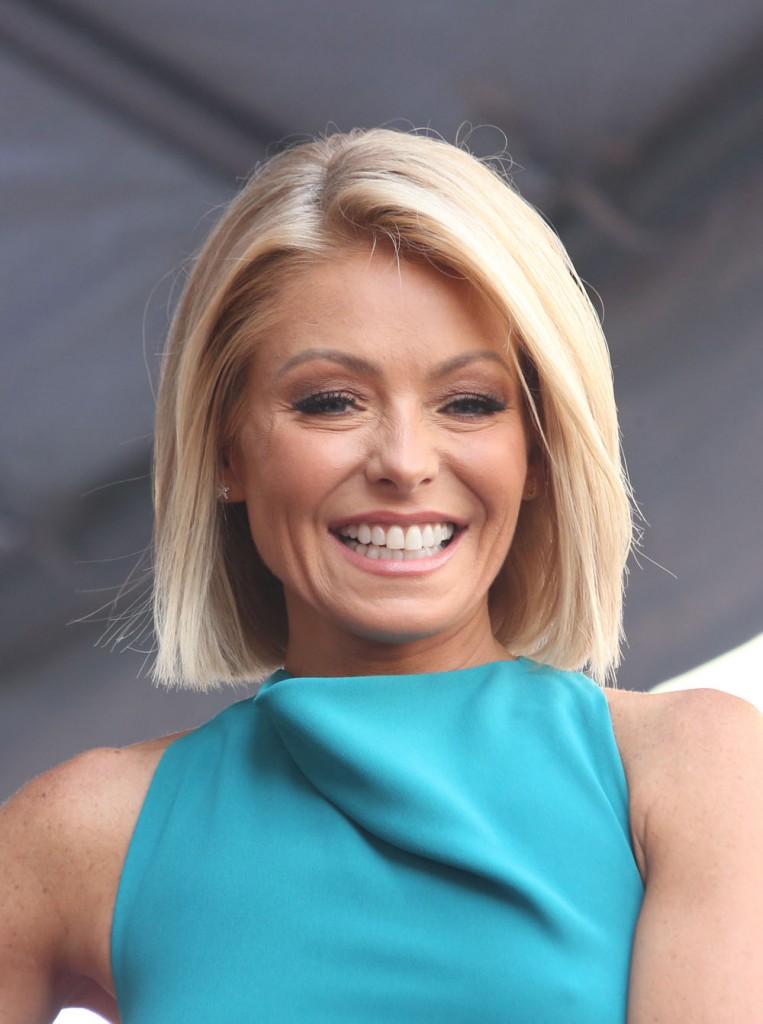 Kelly Ripa is still looking for a cohost for Live following Michael Strahan's exit in May, which seems like a very long, dragged out process. I know that they expect the new person to last a handful of years but they had strong candidates months ago and instead of picking one they're going for ratings and headlines. This seems to be working somewhat, so I guess I can't blame them.
Anyway the latest guy to do a good job is Richard Curtis, a 30 year-old high school teacher and father from Pennsylvania. Curtis won a social media contest to co-host and was asked back for the second time on Monday, before the country went to hell. He's one of over 43 temporary cohosts so far according to Fox411, which quotes an expert who speculates that producers are prioritizing keeping Kelly happy after going behind her back to relocate Strahan to GMA. A rep for Live with Kelly says that the search is going well however.
Meanwhile Kelly told a story this week about the pitfalls of Botox. She used to rave about how much she loved Botox and claimed it makes makeup application fast and easy, but that was before a botched application. On Wednesday's show she told that day's co-host Megyn Kelly that she couldn't smile for about six months last year due to Botox.
The topic came up during a discussion with guest co-host Megyn Kelly about having a "bad side."

"I'm going to tell you a story I've never told anyone," said Ripa, 46. "I got bad Botox about … what was it, a year ago? And it was bad. It did something to my good side, so then I had two bad sides. I'm not kidding!"

The mother of three insisted she wouldn't "talk about it beyond that" but said the situation has improved somewhat.

"I'm starting to look myself again, but there was about a six-month period where people were like: 'What's wrong with Kelly? She doesn't smile anymore,' " said Ripa. "And I was like: 'I am smiling!' "

"Being in the public eye is so fun, isn't it?" said her co-host Kelly, 45, with a laugh.
See this is why I don't want to get Botox yet, because you only notice the bad Botox. I'm not ruling it out, but I'm scared that something like this will happen to me and I'll up with a wonky smile or a squinty eye. Plus it makes you less empathic because you can't make a sympathetic face and I'm already a cold bitch. I didn't notice anything off about Kelly but now that I'm looking at photos of her from last year I see it. Imagine if that was your own face in the mirror and all of a sudden you had to deal with that for months. It's worse than a bad haircut.
This is Kelly in October and November of last year and I think I see what she was saying. She's kind of grimacing and her smile isn't the same on both sides.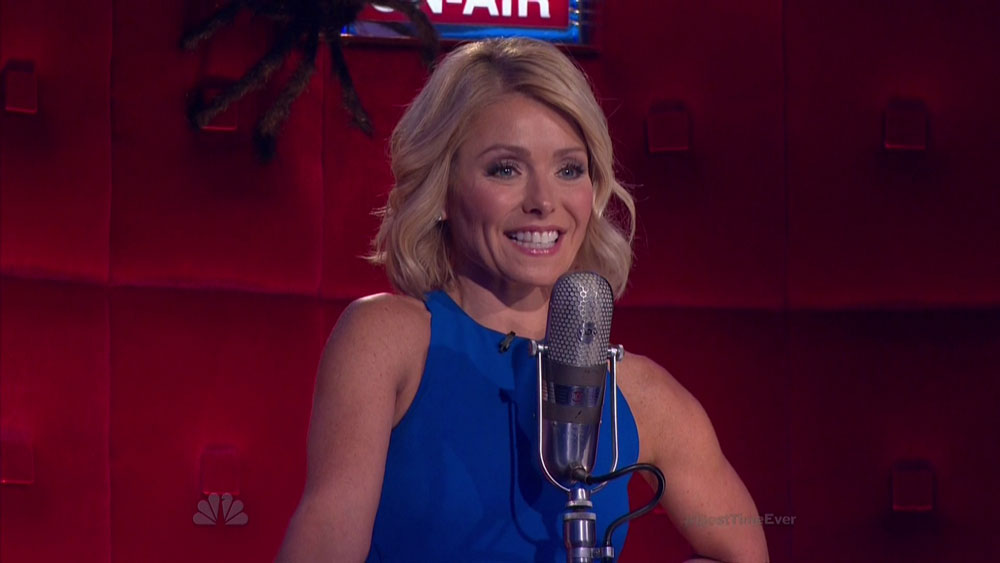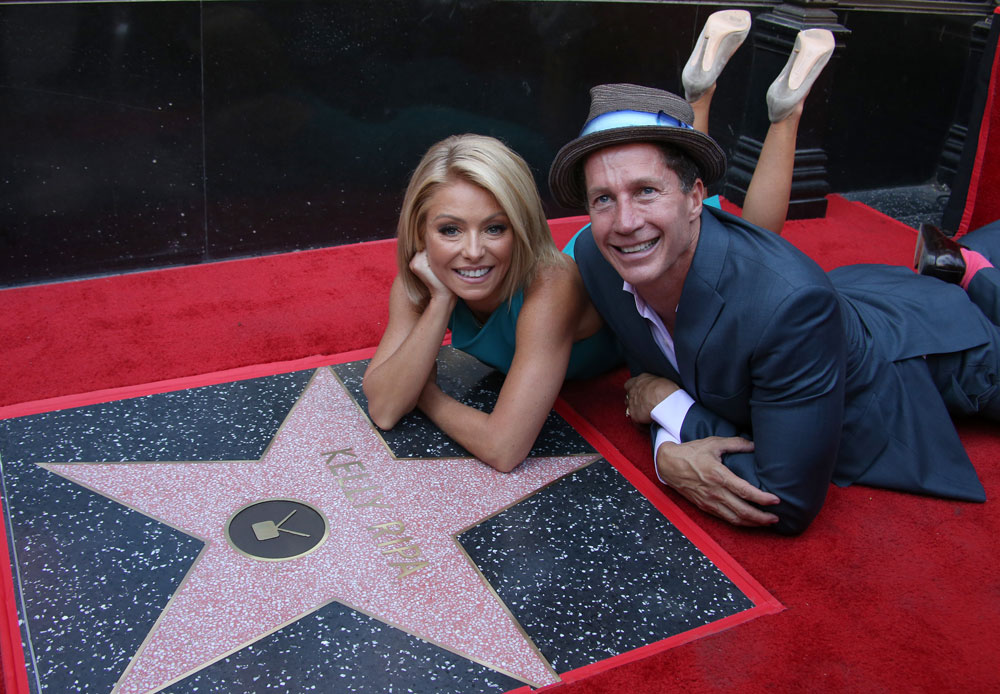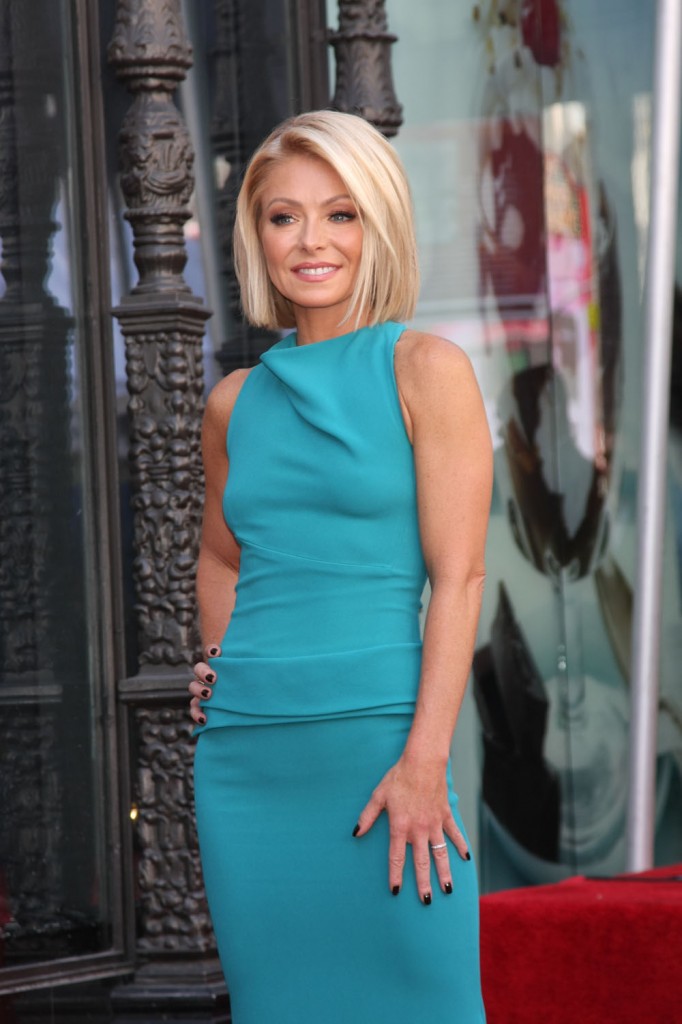 photos credit: WENN.com