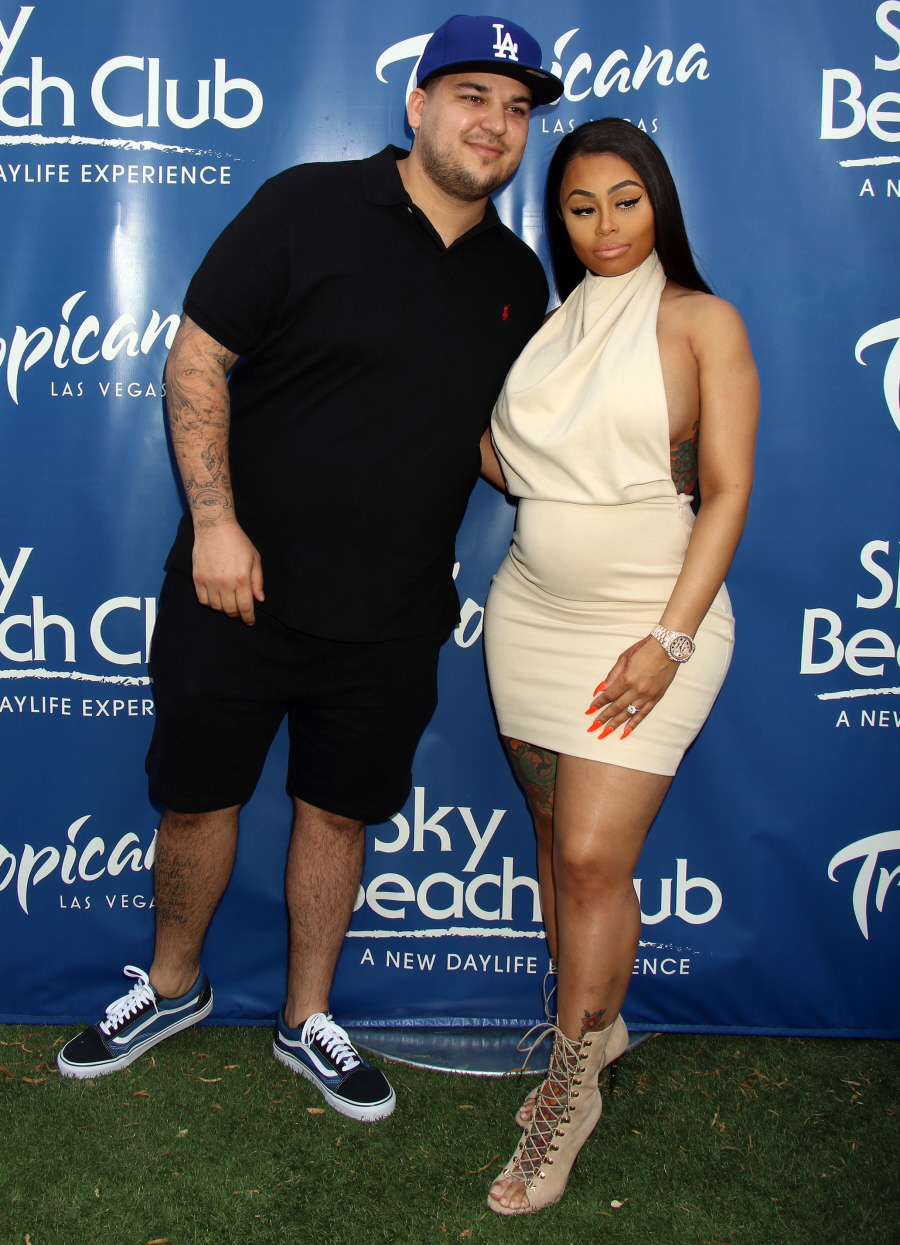 Blac Chyna finally gave birth to Rob Kardashian's baby on Thursday. Which just reminds me that there have been several "signs" of the coming apocalypse this week, like the actual rat outside of my polling place, the Chicago Cubs winning the World Series, and of course the Donald Trump presidency. Perhaps we should add this one to the list: the first Kardashian-surnamed grandchild of Robert Kardashian Sr. was born this week. While Kim and Kourtney have given birth to the "next-generation" of Kardashians, technically their kids all have their dads' surnames, Disick and West. This is the first Kardashian baby in a while. And we already knew it was going to be a Kardashian girl, and that Rob and Chyna had decided against a K-name. So what did they go with?
Ladies and gents, the Kardashian heir has arrived. E! News has confirmed that Blac Chyna and Rob Kardashian have welcomed their first child together. Their baby girl, who they named Dream Renee Kardashian, arrived at 9:18 a.m. PT weighing 7 pounds 5 ounces via c-section. Renee also is Chyna's middle name.

"She is gorgeous and has tons of hair!" a source tells E! News.

Chyna and Rob arrived at the hospital at around 6:40 a.m. PT Thursday morning and were joined by Chyna's mom Tokyo Toni, who was dressed casually in sweats and a hat. Rob couldn't stop smiling and also looked "giddy excited" as he and Chyna entered the hospital, E! News learned. Both looked comfortable in black sweatshirts and sweatpants. Kris Jenner and Corey Gamble also went to the hospital to be with Rob and Chyna. Tokyo also celebrated the exciting day with a picture of her Chymoji face on Instagram and captioned it, "All praises to God!!!!!!!"

Chyna brought two big Louis Vuitton tote bags filled with leopard throw blankets and sheets with her to the hospital! Already their daughter is getting a fashionable welcome into the world!
Well, congrats to Chyna, Rob and… baby Dream Kardashian. Since I love nicknames, I was hoping they would name their baby girl something fun and nickname-ready. But Dream is sort of nickname-proof. I guess you could call her Dreamy or Dre. But mostly it just seems like a total cheeseball name. Chyna's real name is Angela, btw. And my guess is that she won't ever get around to being Angela Kardashian, because Chyna and Rob are seriously not going to make it as a couple much longer. I hope Chyna has saved some money.
Here's a photo of Amber Rose with baby Dream (Amber and Chyna are BFFs).
Photos courtesy of WENN.