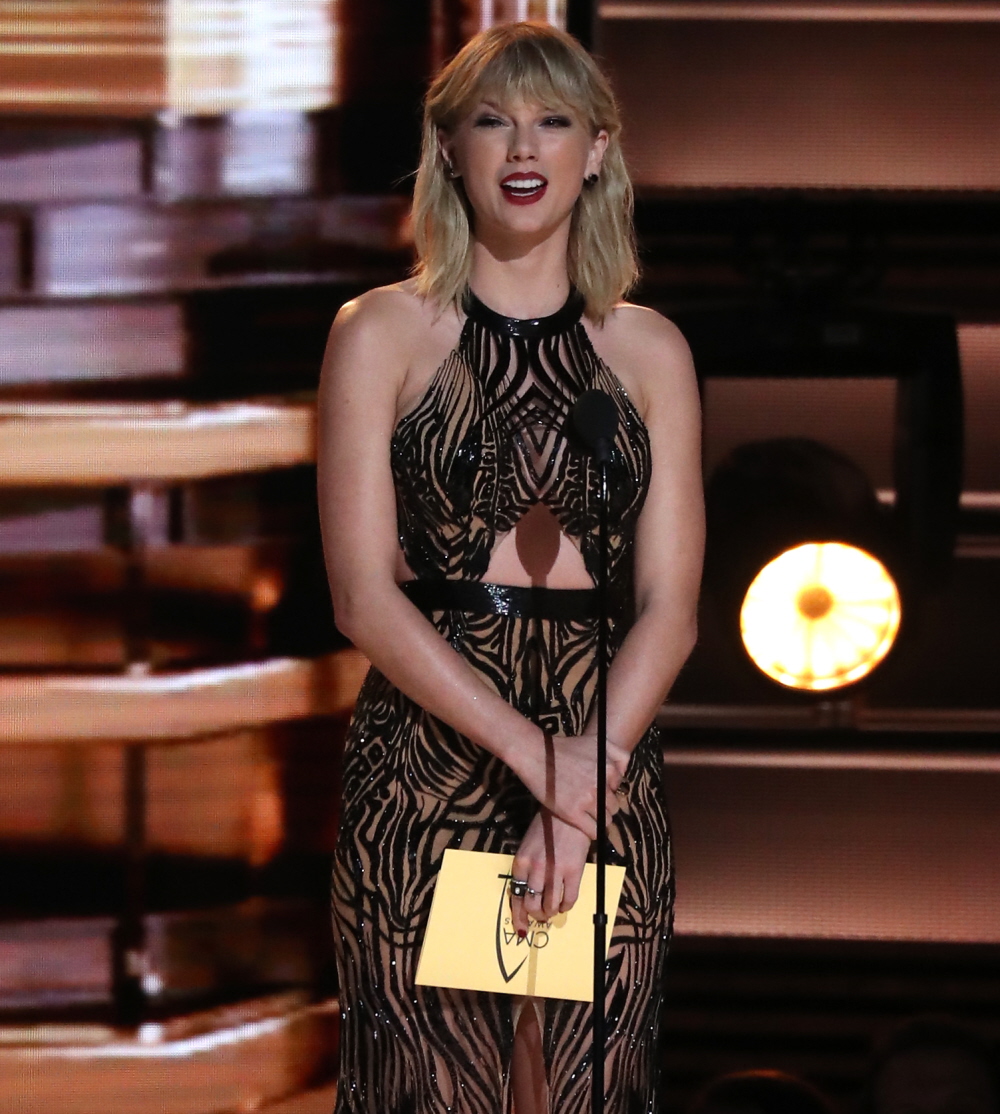 Taylor Swift is in the midst of a lawsuit involving her claim that a radio deejay groped her during a meet-and-greet last year. I think I covered the initial story of the lawsuit being filed, but I didn't want to cover most of the other stuff, mostly because I genuinely want to respect Taylor's privacy and it seems like she did not and does not want to be revictimized by making this lawsuit a big, splashy tabloid story. It's pretty clear (to me, at least) that the deejay likely behaved inappropriately and that Taylor absolutely had the right to stand up for herself and inform his employer what happened. Over the weekend, TMZ published the photo that Taylor never wanted to be made public, a photo of the deejay mid-grope. Ugh.
On to lighter Taylor Swift news. As I'm sure everyone knows by now, Taylor is hard at work on a new album, which will likely be released early next year, at least that's what my Swifty tea-leaf-reading indicates. Well, shock of shocks, did you know that Taylor likes to write songs about her ex-boyfriends?!? WELL I NEVER. According to E! News, Taylor is absolutely writing music about Tom Hiddleston and Calvin Harris. This is brand new information!!!
Taylor Swift 's breakup ballads have undoubtedly mended more than a few broken hearts over the years, and her sixth studio album might just continue that trend. An insider reveals to E! News exclusively that the pop music sensation is back in the studio working on new music, and she's already written songs about exes Tom Hiddlestonand Calvin Harris. Surprising? Not completely. Exciting? Um, yes! There's always a chance the tracks won't make it on the record's final edit, but fingers crossed that music lovers everywhere will finally hear some insight into Taylor's side of the story.

And as much as Swifties would love to see T. Swift go all "Bad Blood" on her former flames, the source explains to us that she's kept it totally amicable with both the Thor actor and Scottish DJ (real name Adam Wiles), and her lyrics reflect that.

"[Taylor] has spoken to Adam on text," the source explains, adding that it's less talk about "getting back together" and "more of a friendly check-in." Additionally, our source says, "She also is on good terms with Tom at this point."
Ha, Taylor lulling her exes into a false sense of confidence, like maybe the new album won't be full of songs where Calvin and Tom are terrible people and Taylor is the most innocent love-victim of all. Good strategy, Tay.
Meanwhile, The Sun claims that Taylor's new album will be full of R&B and hip-hop stylings. Oh, girl. NOOOOOO. The Sun claims that Tay-Tay and Drake are experimenting with some new sounds for her, and one source says: "Taylor is always looking at ways to grow as an artist and really wants to try something different and unexpected for the next album. She's not afraid of experimenting so is working with a lot of different faces to see if she suits a new sound…It's a real mix of edgier hip-hop and R&B sounds." Previously, Tay tried to rap on "Shake It Off" and the result was still… awkward. She also had Kendrick Lamar rap on "Bad Blood," which was easily the most embarrassing thing Kendrick has ever done. Please, Swifty. No. (Hilariously, I bet Kanye would have totally produced some music for her… before the shenanigans this year.)
Photos courtesy of Instagram, WENN.