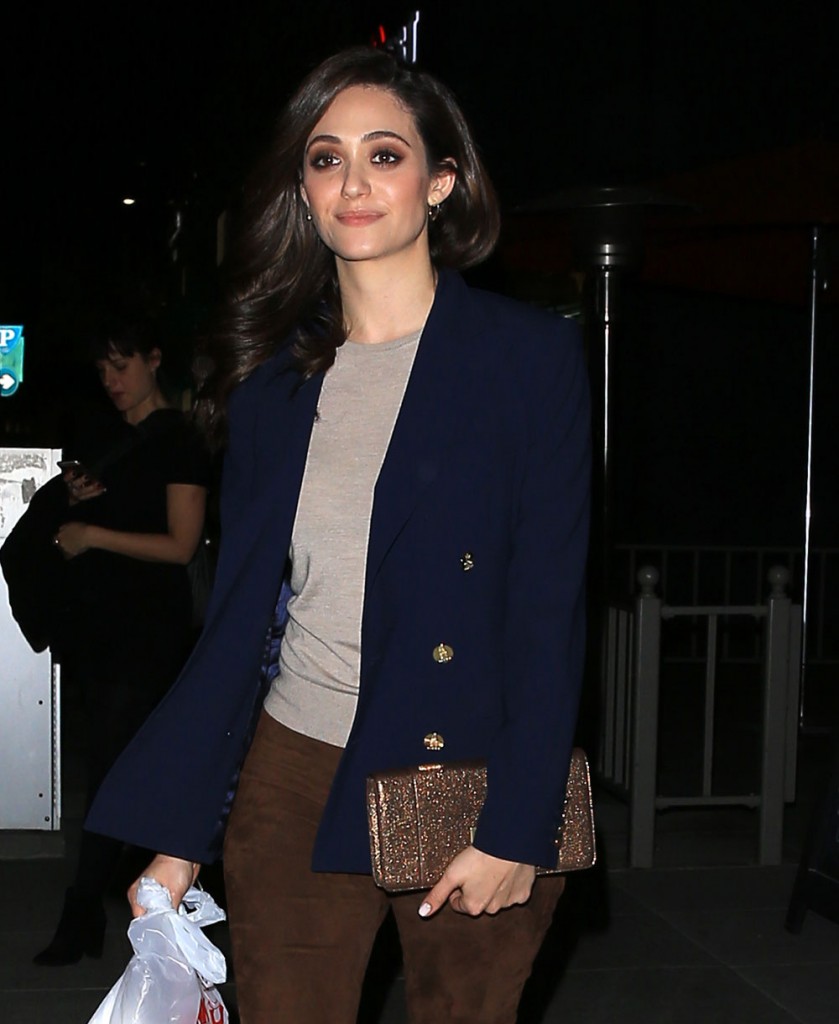 Do you remember when everyone was rallying behind Leslie Jones when she was being targeted by racist trolls on Twitter? Twitter promised to clean up their platform, they changed their TOS and purged a bunch of accounts including a Breitbart journalist who was encouraging his followers to target Leslie. For a while it looked like things were changing and like Twitter was getting more civil and then Trump was elected and it's been like a blank check to racists and xenophobes to spread hatred and threats. For his part Trump has told his followers to "stop it" and has said he's "saddened" but he hasn't issued a longer statement condemning the attacks. (Not that it would mean much coming from a guy who regularly kicked people of color out of his rallies.)
We just heard that Silicon Valley stars were harrassed by Trump supporters at a bar in LA. Now Emmy Rossum, who is Jewish, was told by a Trump supporter on Twitter that she would be sent to the gas chambers. He even photoshopped up an example, complete with Trump sign. Emmy responded like Leslie, she retweeted the worst messages and called out the user, whose account has been suspended.
No matter WHO you voted for, I don't care, THIS is not okay. "You will be seeing a train shortly" pic.twitter.com/cvQP6Fegz4

— Emmy Rossum (@emmyrossum) November 14, 2016
Trump supporters are sending me messages threatening to send me & my "ilk" to the gas chambers & writing hashtags like "#sieg hiel". NOT OK.

— Emmy Rossum (@emmyrossum) November 13, 2016
Telling anyone to "get ready for the trains" in reference to WWII is disgusting & offensive.Reporting you to twitter is not enough.Back off.

— Emmy Rossum (@emmyrossum) November 13, 2016
Today Trump denounced protests against him, but so far nothing denouncing the KKK celebration parade in his honor.

— Emmy Rossum (@emmyrossum) November 11, 2016
Also, Emmy really nailed it with this earlier tweet.
I am a woman. I am Jewish. I am marrying an Arab American. My sister in law is handicapped. I'm a victim of sexual violence. It's personal.

— Emmy Rossum (@emmyrossum) November 9, 2016
This makes me sad for so many reasons, not least of all the fact that all of our advances in technology and social media – Twitter, Facebook, Instagram, Snapchat – are supposed to help us shed a light on things like this and eradicate hatred. Instead it's like there's a spotlight shining on all the cockroaches and rats who have come out from the basement and we're expected to be ok with that.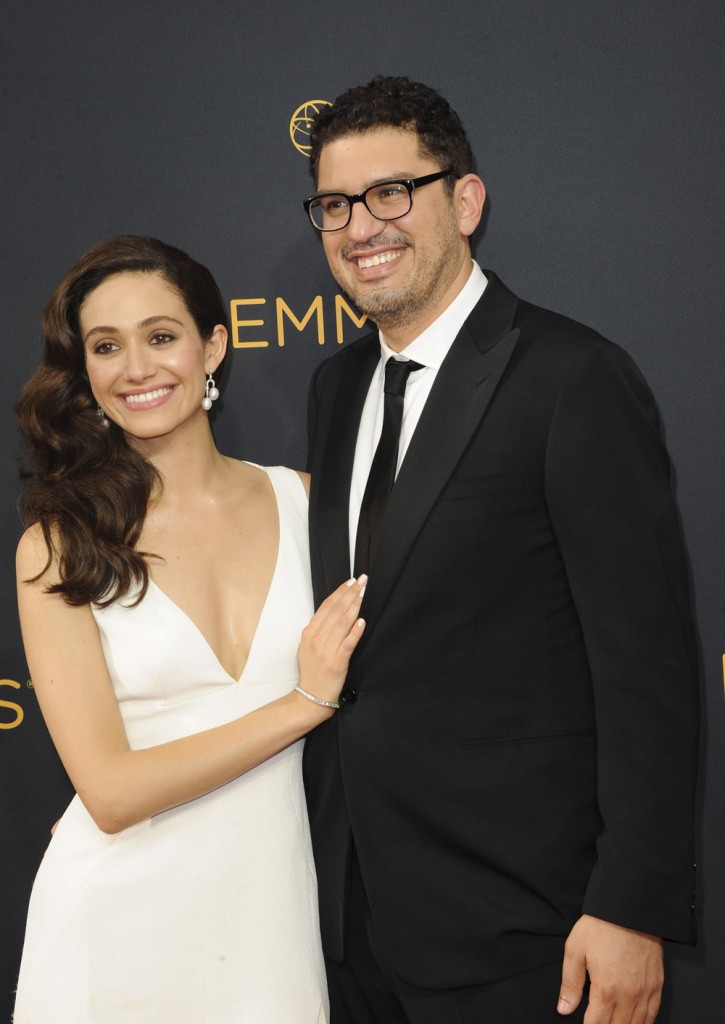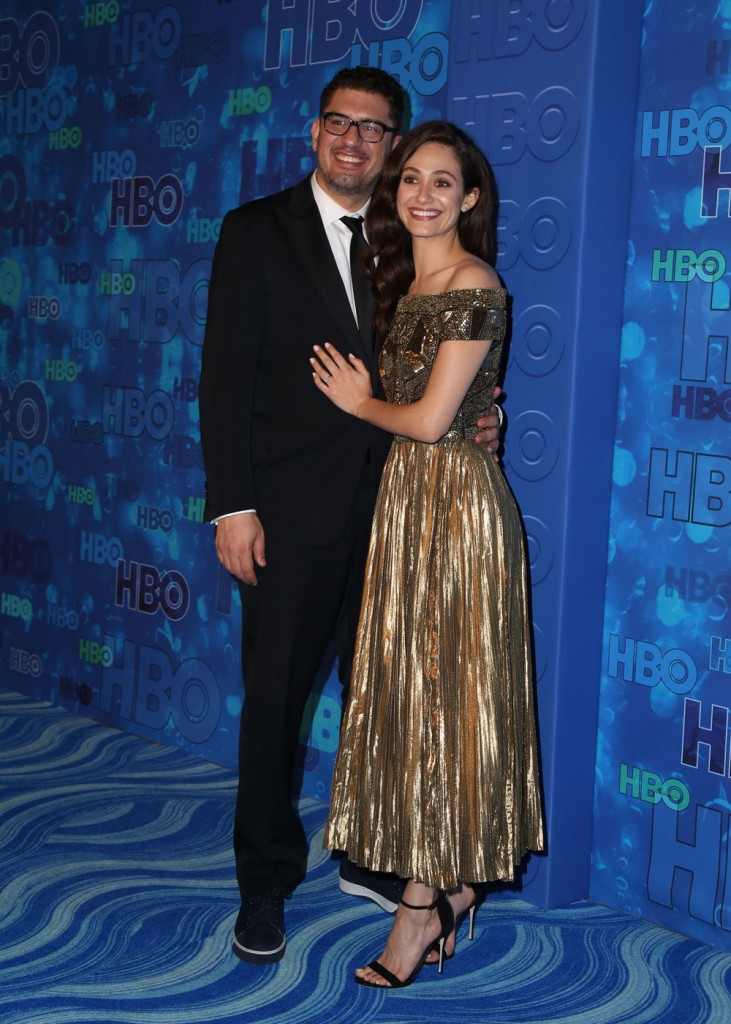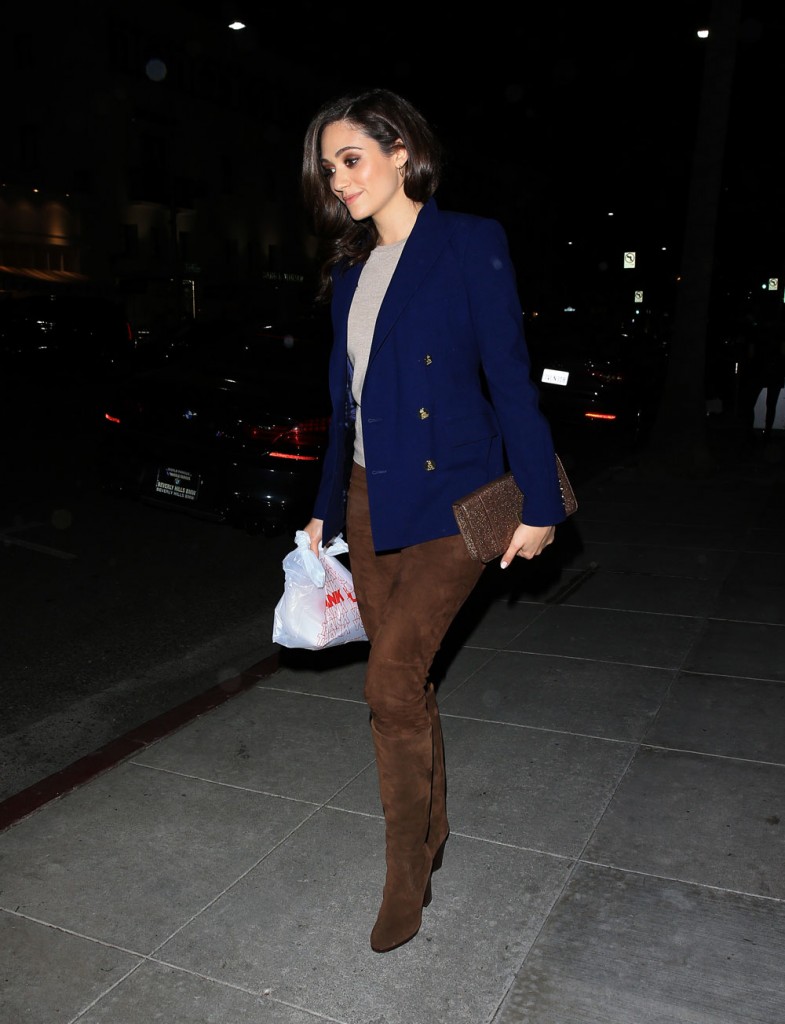 photos credit: FameFlynet