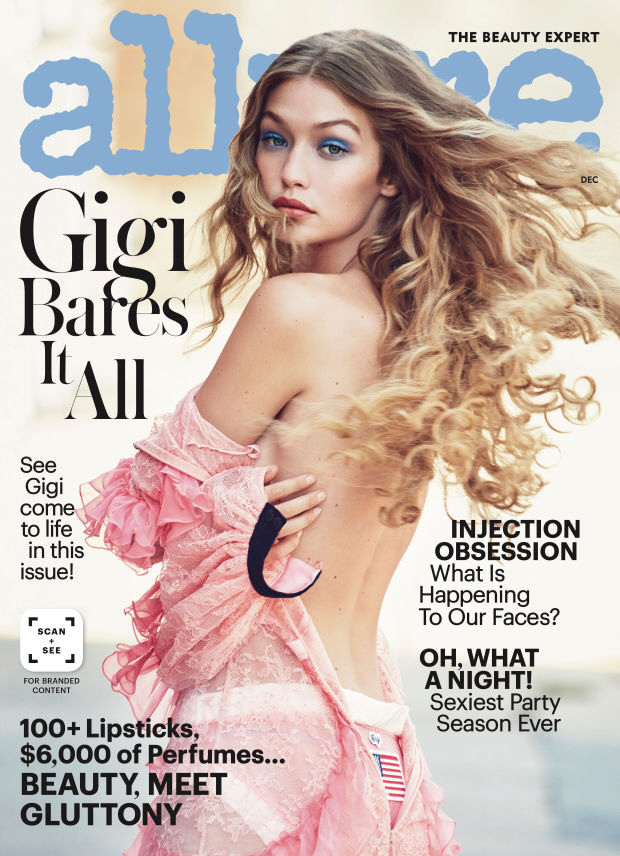 Gigi Hadid covers the December issue of Allure. It feels like Gigi is a tad overexposed at the moment, but I had a realization as I was skimming through this interview and looking at the photos: my 13-year-old self would have loved Gigi. Like, I would have fan-girled so hard for Gigi. I don't know what it is, but I do dig her look and her vibe. Is she the best model ever? No. But I still have such a strange affection for her. I don't even hate this editorial, with the too-blue eyeshadow. She looks awesome. You can read her full cover story here, and here are some highlights:
Gigi's first pony: "We were living in Aspen, and my first pony, Rocky Daddy, was a rescue from a farmer next door. The farmer was kind of old and couldn't take care of him, so my mom asked if we could, and that's the pony I started riding. Every morning, I'd feed him, and Mom would let me dress myself, so I'd put my rain boots on backward, which I thought was really funny."

Her style: "I never really had a great sense of style. I was wearing what I wanted to wear. I don't really know what my style is."

Zayn Malik's many shirtless IGs: "Yeah, that's not hard to look at. I'll never complain about that."

Her social media strategy: "I wish I had a strategy to [social media]. I could write a book and make millions. But I never feel like I'm working when I'm doing social media. I guess I succeeded at it because it came naturally."

Her early interest in modeling: "I don't know why, but I just knew. I knew I wanted to make pictures better… I was obsessed with photographers and where models were supposed to fit in. Obviously, I'm not taking iconic pictures as a six-year-old, but I studied models as part of an image, not just as a model, if that makes sense. I first got inspiration for energy in a photo looking at those Tommy Hilfiger family-picture ads, where there were so many people and it looked like so much fun. I guess I saw what a lot of people don't see in models, which is that it's hard work, and you're not just another object in the photo… I don't know if I got it from riding or school or volleyball or my mom or all of them. But I've always been the person to self-alarm at 4 a.m. to finish a school project."

She doesn't have 24-7 security: "I have security at the right times, but I also like to walk down the street by myself. I'm a Taurus; I'm hardheaded."

On the claims that she's benefited from nepotism: "I always want to prove myself and to let people know I'm a good person. A lot of people don't realize they're typing this stuff, and that's a lot of negative energy—regardless of whether we see it or not. People just don't realize the power of their judgment."

She uses St. Ives Apricot scrub: "It's been around because it's the best."

She wants to act: "I think I'll only do one or two movies in my life, so I want them to be good."
She also mentions that she and Zayn like to stay at home and cook, which I actually believe. I believe is because Zayn is reportedly a good cook, and he enjoys cooking for Gigi. The night before the interview, they apparently made "meat pie and apple crumble." Eh, better than breakfast beans! As for the rest of it… St. Ives Apricot Scrub is awesome, although many people have yelled at me personally for liking it, because apparently it's not actually good for your skin or whatever. I also had a "no, Gigi, no!" moment when she talked about not using security sometimes – that's not the kind of thing you should announce in a national magazine. As for nepotism and such… yeah, we know that we're typing this stuff. And we still think you're a nepotism-model.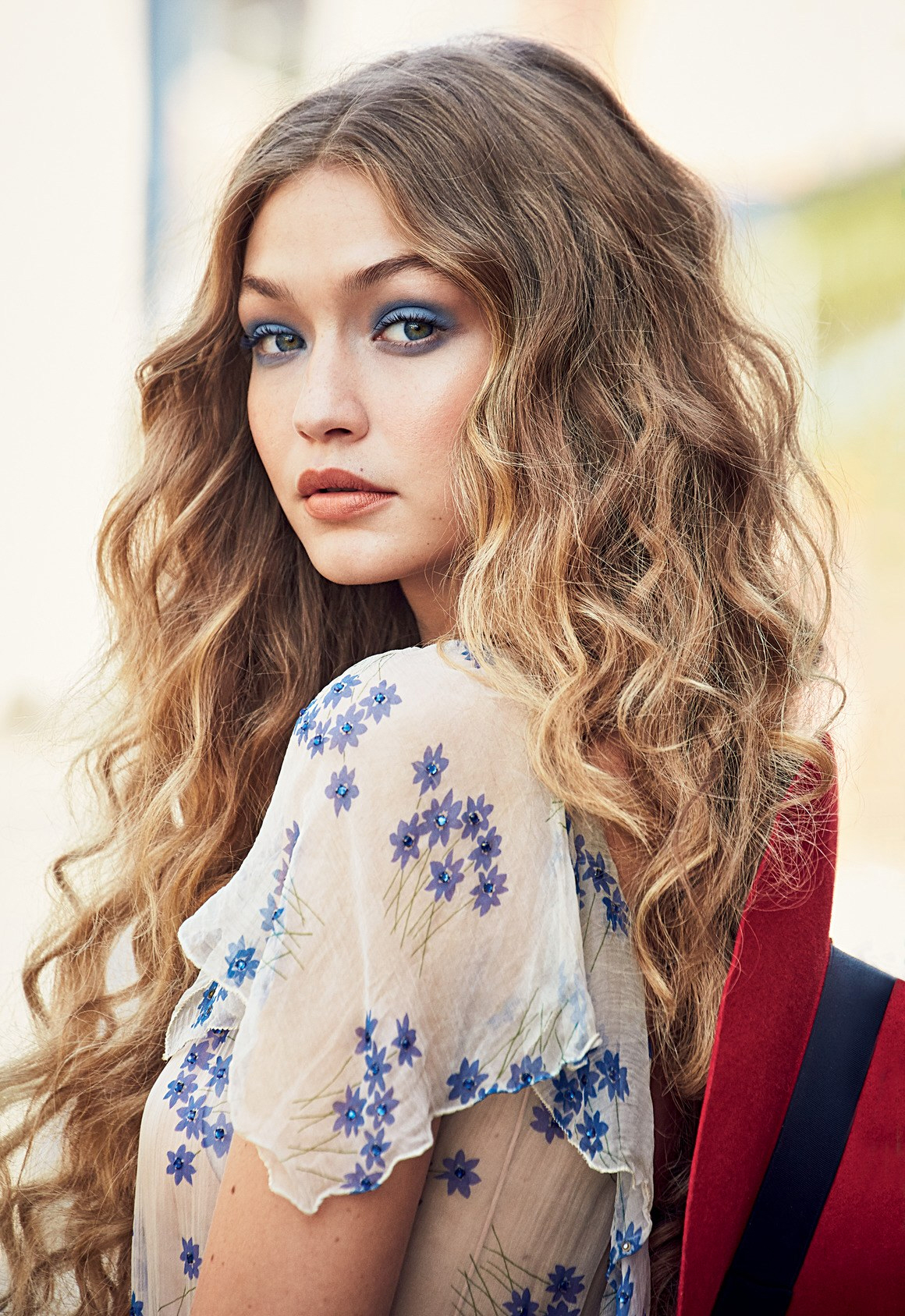 Photos courtesy of Allure.