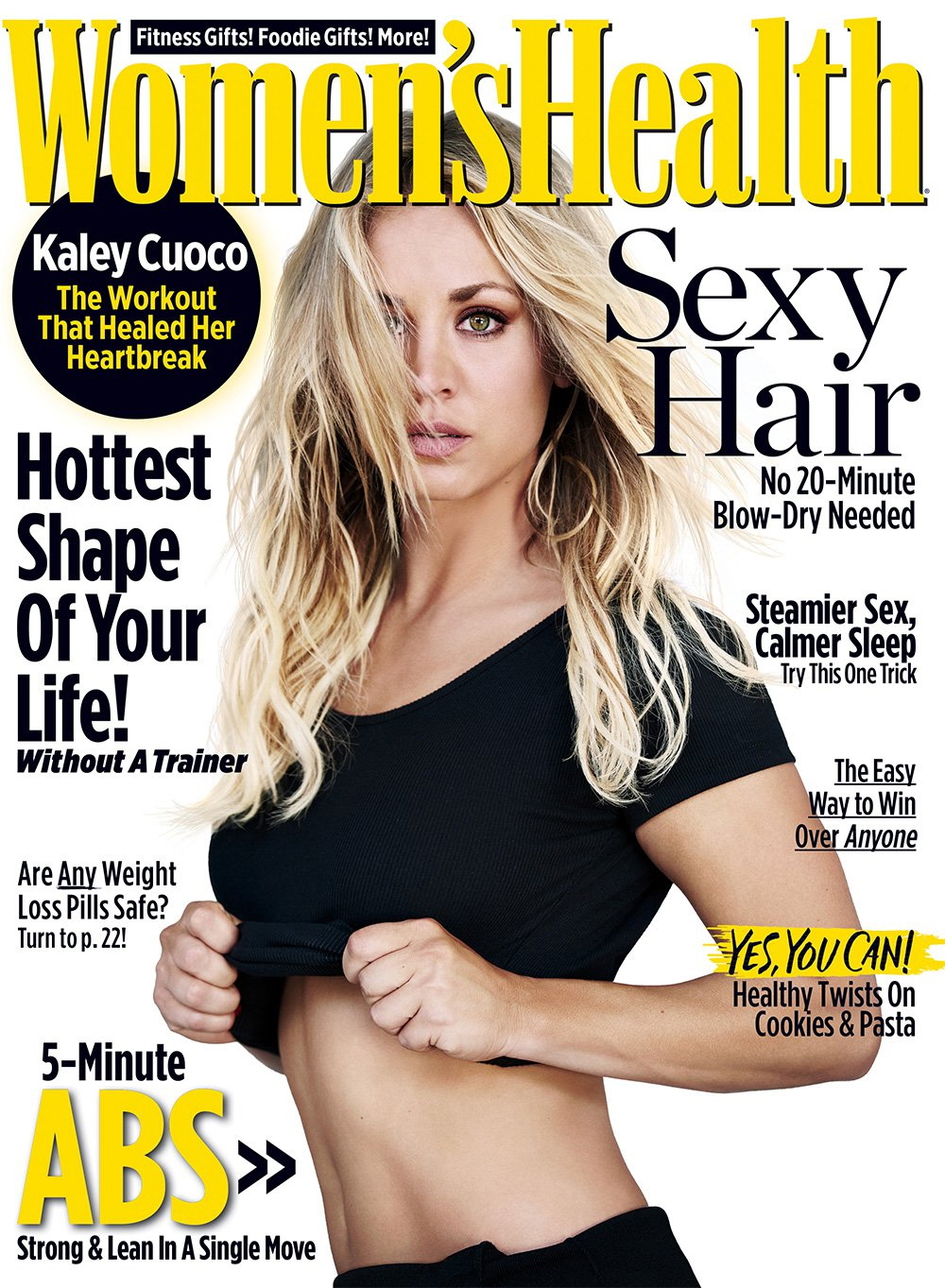 Kaley Cuoco covers the new issue of Women's Health. The cover confused me, because I didn't think Kaley's hair was this long. Extensions? Wiglet? Or have I just not paid enough attention to her hair recently? Anyway, the photos are the least interesting part. In the interview, Kaley drops some truth bombs about what she's gotten done. Her list is pretty short, but still… she's pretty honest, so I believe that this is probably all she's gotten done. A few years back, she admitted to getting breast implants when she was 18 years old. Now she says that the implants weren't her only augmentation – she also got a nose job "years ago." And she still gets filler "in a line in my neck." Some highlights from the interview:
Plastic surgery: "Years ago, I had my nose done. And my boobs—best thing I ever did. Recently I had a filler in a line in my neck I've had since I was 12. As much as you want to love your inner self…I'm sorry, you also want to look good. I don't think you should do it for a man or anyone else, but if it makes you feel confident, that's amazing."

Her go-to workouts: "I used to not enjoy working out and I found something that I love and it is yoga. I absolutely love it. Sometimes do I want to get up and do it in the morning—no. But when I get out, I feel like a million bucks. I tried spinning, I tried running, I tried yoga, I tried Pilates. I realized I don't like running…I refuse to do it. I like spinning, so I try to mix that in. When I found hot yoga, I fell in love with it and was like, this is my thing."

Her diet: "When I wake up, I have the same little bit of peanut butter on toast every morning," she says. For lunch, she'll grab half of a sandwich, and when it comes to dinner, Kaley says she'll eat fish, such as salmon, and vegetables.

Fish is the only meat she'll do: "No more meat, I'm like, done," she says. And like the rest of us, she also gets late-night cravings. When those hunger pangs hit, she curbs them with a healthy snack, like an apple and peanut butter. Another way she stays healthy and happy: Indulging her cravings from time to time. "Tonight I'll be going to In-N-Out and doing one of their grilled cheeses, massive fries, and a shake. That'd be a cheat for me."

Working hard to stay fit: "Bottom line is, you know, I'm not 21 anymore. It used to be so easy, I didn't have to do as much. Now, it's part of my day—working out is part of my day, eating right is part of my day."

Success doesn't come overnight: "I don't think success comes over night. I've been doing this for over twenty years and it's been a long road. If you really want it you've got to go for it, but that's for anything … it takes a lot of work and a lot of drive and a lot of patience."
[From Women's Health & E! News]
I feel like if you're that concerned about a line on your neck, you need something better to occupy your time. But I'm saying that as someone who does not work in front of a camera. I was recently professionally photographed and it was one of the most painful experiences of my year (seriously). I could barely look at the photos. I saw every flaw. So, yes, I can totally see how an actress or model would start obsessing about that one little flaw – a line on their neck – and feel the need to inject their neck with fillers.
As for "I'm not 21 anymore," yeah, I feel her. Once your early 20s wear off, your metabolism shifts. It sucks. Although I think I'm healthier now than I was in my mid-20s, for what it's worth.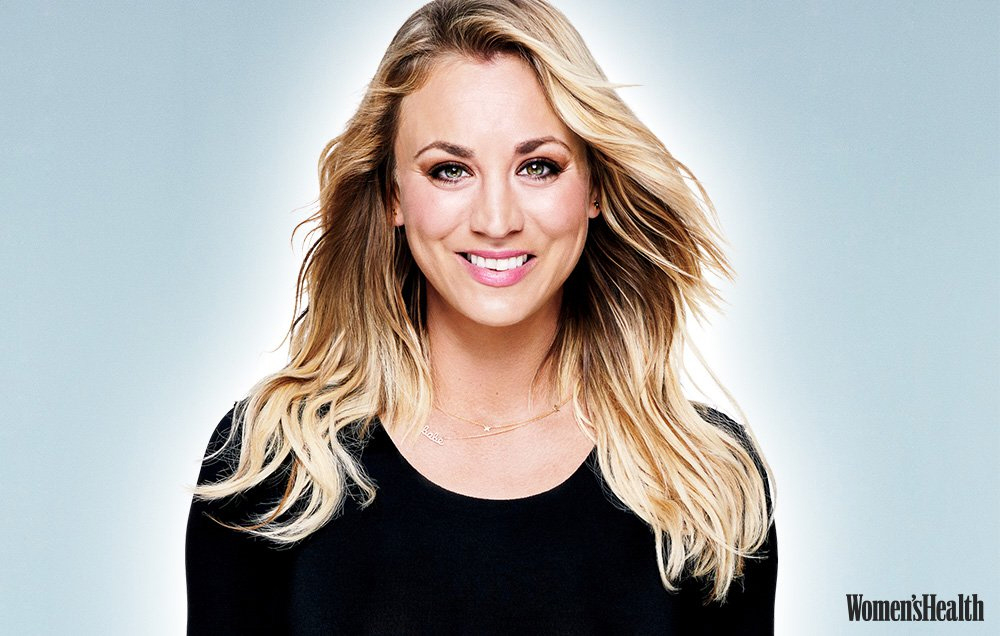 Photos courtesy of Women's Health.