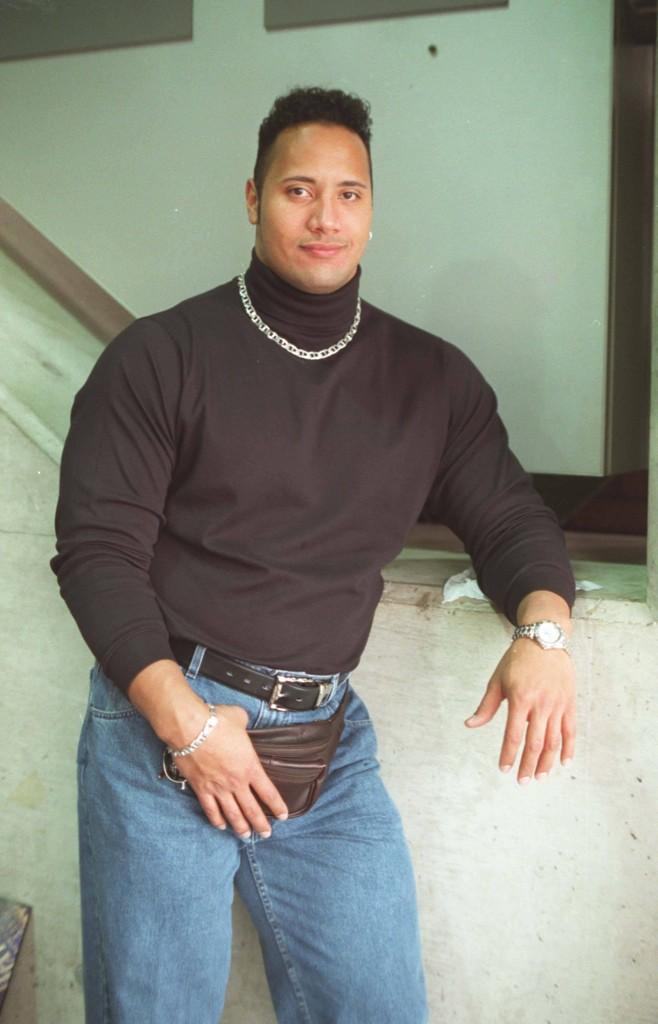 Earlier this week I went through my neglected DVR queue and watched Dwayne The Rock Johnson learn live on Ellen that he was the next Sexiest Man Alive. He looked genuinely surprised (even though he probably saw it coming) and he seemed legitimately humbled. It was nice salve for the deep sadness I've been feeling which seems to hit me at random times. I'm trying to ward it off with candy, exercise and excessive TV watching and so far nothing has worked quite so well as watching The Rock on Ellen. I really need a pet.
Anyway Ellen showed Dwayne's fanny pack photo from the 90s, the one where he looks like the biggest nerd with the most confidence, and which has been out for years. It feels like he's been dealing with the fallout from that photo forever, but he joked around and was just as good-natured about it as usual. So People asked him about the fanny pack photo too, because we don't have him on record enough about it, and he was again just super nice and like he was in on the joke. Plus he revealed a hidden detail about the fanny pack photo! There's a tissue under his elbow so that he doesn't mess up his impeccable turtle neck! Alternate title for this post: "What The Rock did during his fanny pack photo will shock you!" (He's said this before about the tissue but it's news to me so I'm rolling with it.)
"Alright, so here's the thing," Johnson begins to explain to PEOPLE. "It takes a lot of confidence to rock a fanny pack. Put your thumb in the fanny pack. I'm giving a look."

And as with many things related to Johnson, there's so much more to that photo than meets the eye — a detail we bet you've never noticed before.

"I've got a tissue underneath my elbow because I felt like my turtleneck was expensive," he says, laughing. "The funniest thing about this picture is, this is a photoshoot, the funniest thing about this picture is this is not a joke. I walked out of the house like this. Like: Hey baby, this is it, right? Yeah you look good.'"
HOW MANY TIMES HAS HE HAD TO TALK ABOUT THAT PHOTO? Sorry for yelling but he's such a pro he can talk about it for years and it still sounds fresh. I love him so much. If I can get just one hard squeezy hug from him in my life I will be so happy. That thought is really cheering me up. I need to cover The Rock more. Now I'm thinking of him standing over me yelling encouragement while I'm working out. And his french bulldog is running around and there's a giant bag of jelly bellies to share. My fantasies are really chaste lately for some reason.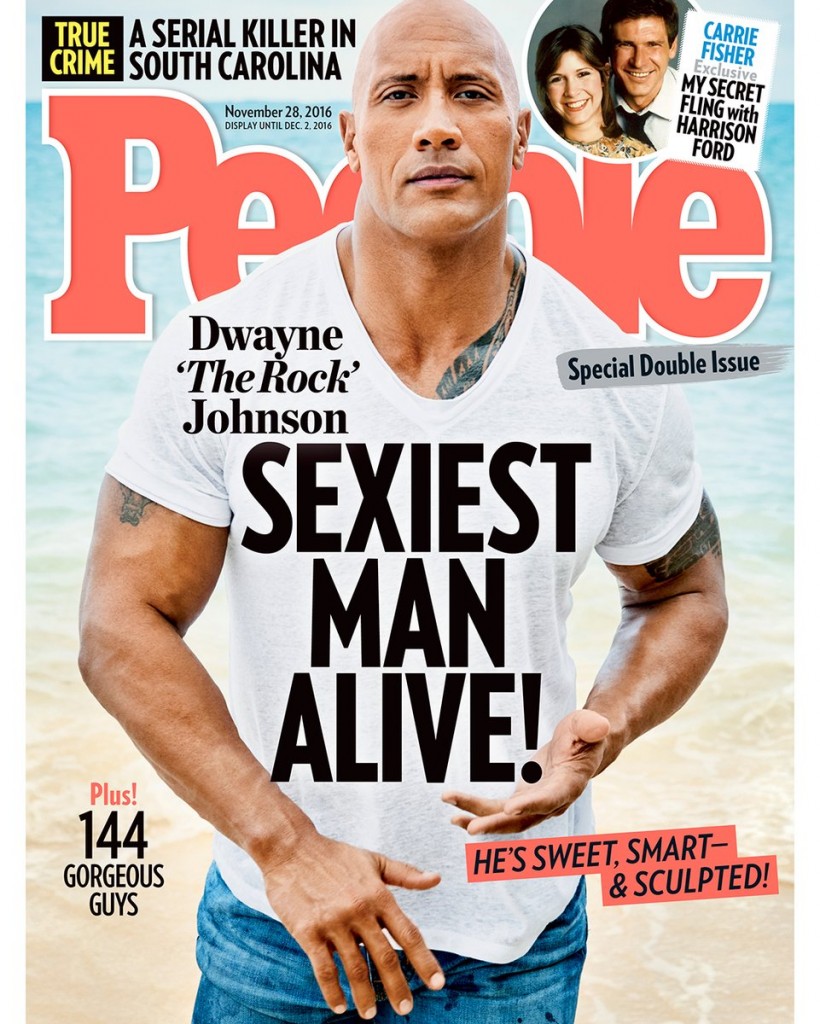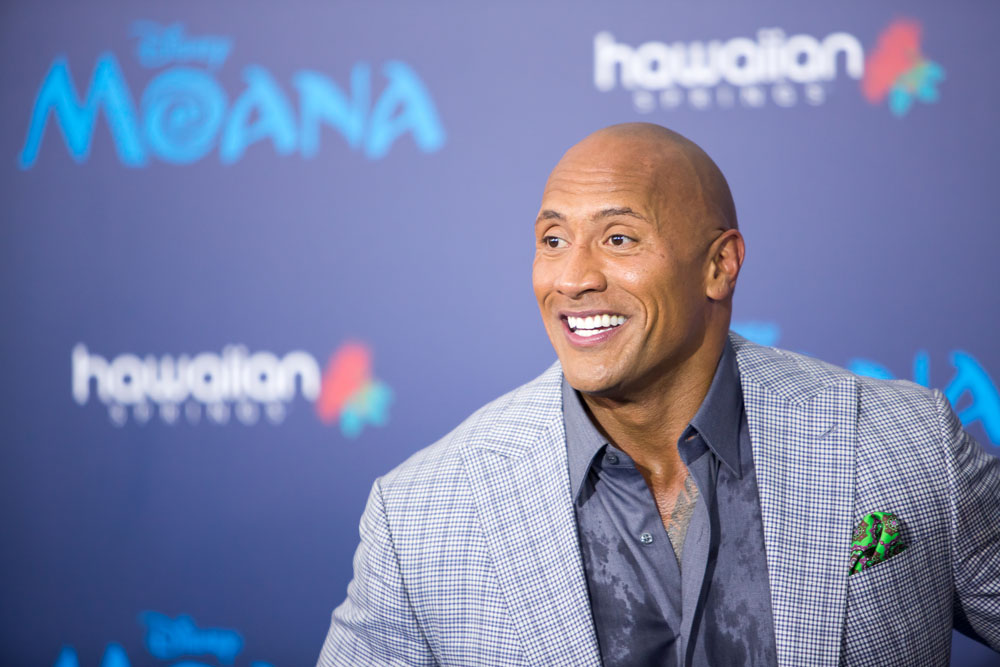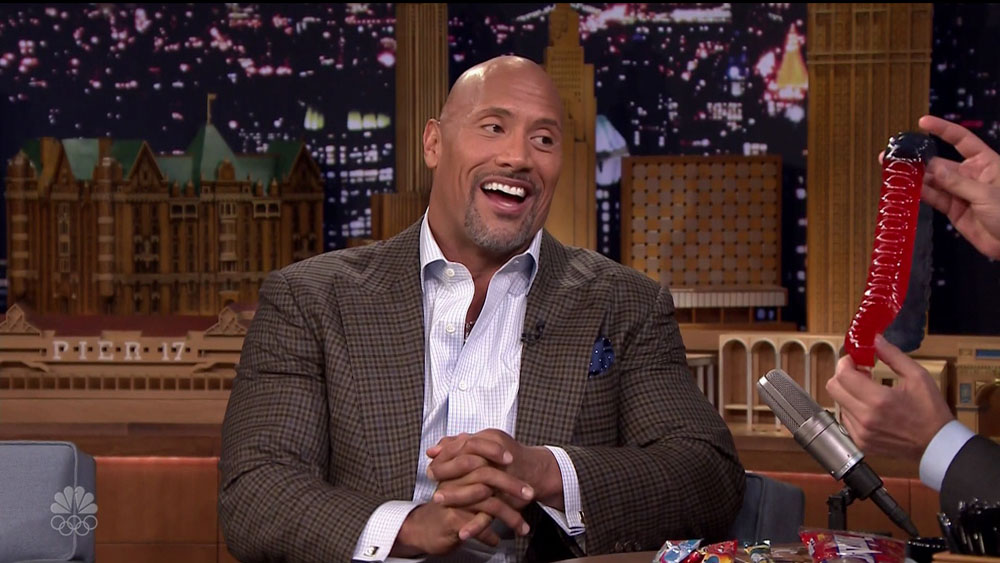 Photos credit: WENN.com