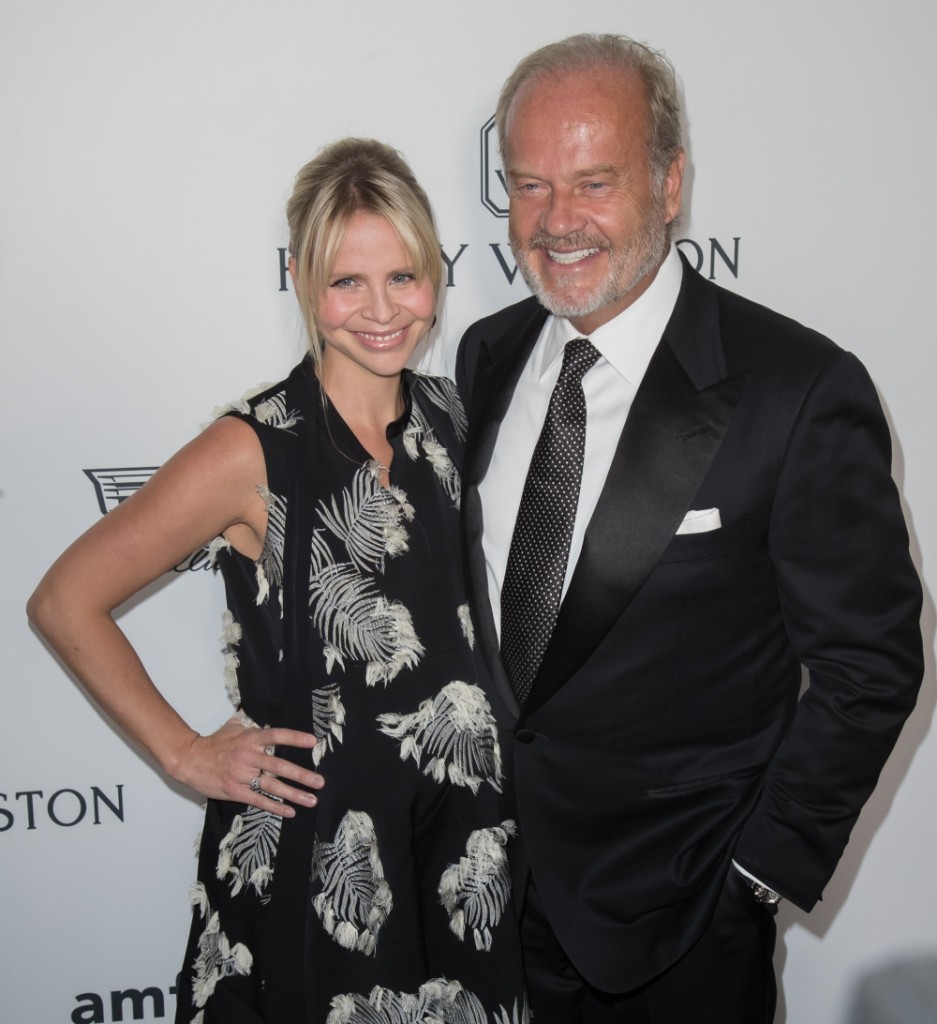 If you're like me, you forgot that 61 year-old Kelsey Grammer was expecting his third child with his fourth wife Kayte. The little guy (the baby, not Kelsey) made his debut on Monday becoming Kelsey's seventh child. The new Grammer is named Auden James Ellis Grammer after three people who influenced the couple: W.H. Auden, James Taylor and Kelsey's great-grandfather Ellis. That's a pretty powerful pedigree.
Kelsey Grammer named his newborn son after a famous poet. It doesn't get more Frasier than that!

The 61-year-old actor's rep confirmed to ET that he and wife Kayte Grammer welcomed Auden James Ellis Grammer into the world on Monday, weighing 7 lbs. and measuring 21 inches long.

"Both mother and son are doing great," the TV star's rep notes.

Kelsey and Kayte named their son together after their favorite influential men, poet W.H. Auden and singer James Taylor. As for Ellis, that's Kelsey's great grandfather's name on his mother's side. "He was a colorful character to say the least and we wanted to give the name a second chance," the actor says.

This is the third child for Kelsey and Kayte, who share 4-year-old daughter, Faith, and 2-year-old son, Kelsey Gabriel. Kelsey also has four other children — Spencer, 33, Greer, 24, Mason, 15, and Jude, 12 — from previous marriages.
What do you think of the name? I like it. Auden Grammer sounds august, doesn't it? Plus, I'm a pretty big James Taylor fan so I love that part and who wouldn't want to be named after a colorful character? According to Kelsey's daughter, Greer, Kelsey has always wanted a big family. He certainly has one now so I hope it's all he'd thought it would be. It must be hard to juggle three kids under five though.
Greer also said that Kelsey and Kayte are great parents. She said the couple, "have so much fun having the little kids running around the house." That's sweet… but don't let Kelsey's third wife Camille hear you. Earlier this year, Camille once again said that she and Kelsey have no communication and that he refuses to communicate with her about co-parenting their kids, Mason, 15, and Jude, 12. Can you imagine how hard that must be for those kids? I am glad that everyone is healthy. Congratulations to Kelsey and Kayte on their new arrival.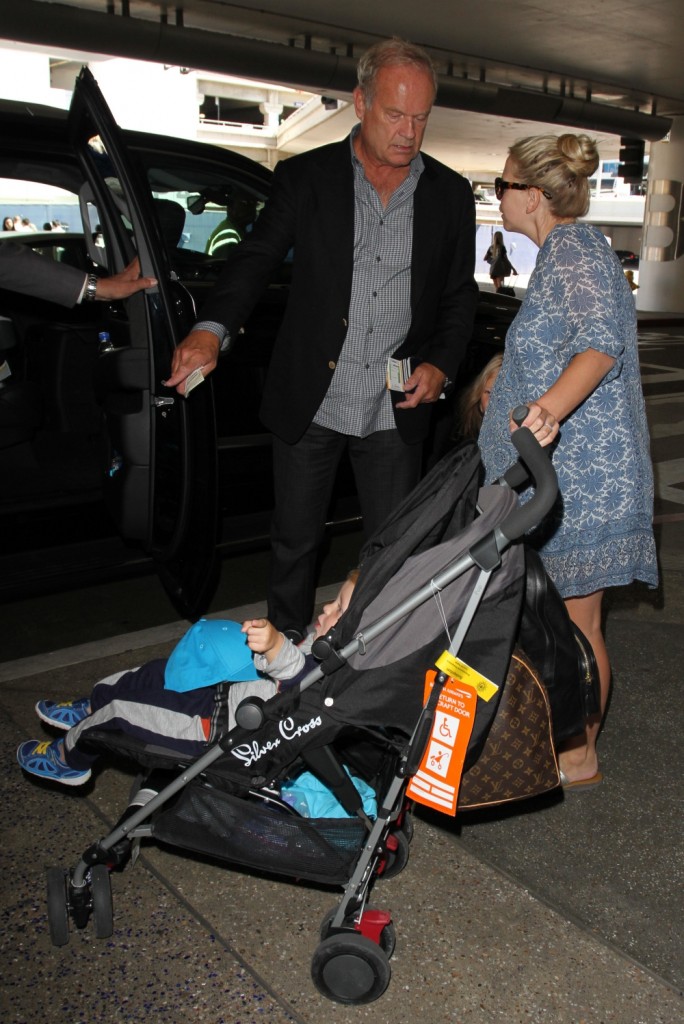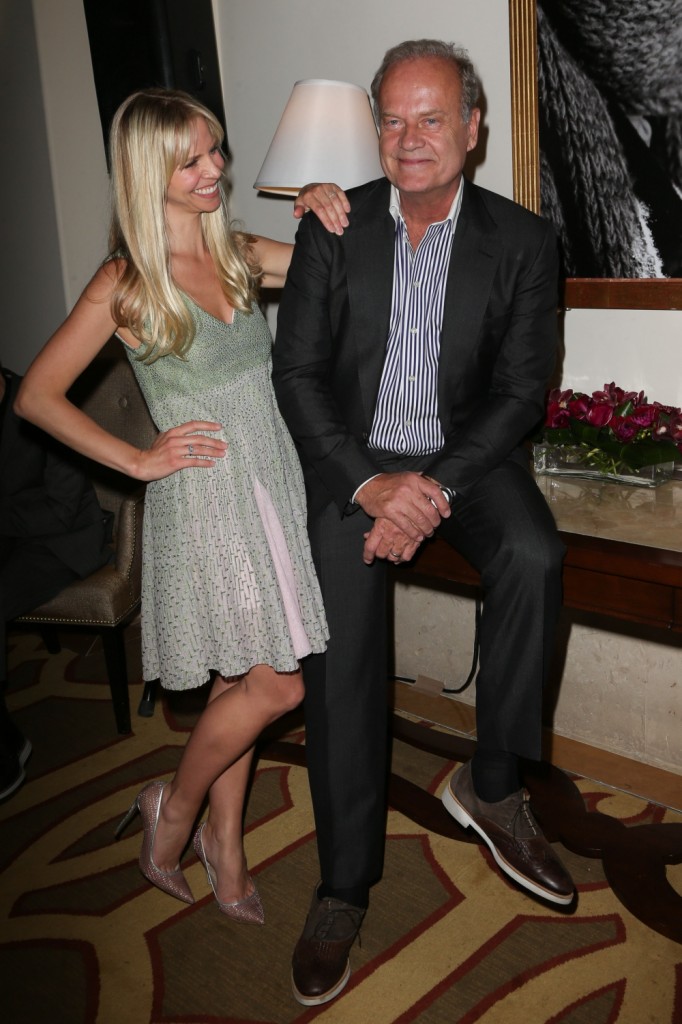 Photo credit: WENN Photos