When I posted on Facebook how excited I was that The Rock was named Sexiest Man Alive, one of my friends mentioned that she heard on the radio that he might run for President. This was news to me and everyone pretty much agreed that it would be a good thing. It turns out that Johnson told Vanity Fair on Sunday that he wouldn't rule it out and that "this election shows anything can happen." That's sadly true.
"I wouldn't rule it out," the former pro wrestler told Vanity Fair while promoting his new animated movie Moana in Los Angeles on Sunday. "It would be a great opportunity to help people, so it's possible. This past election shows that anything can happen," he added.
Plus as US points out, Johnson told British GQ this summer that he was interested in politics and that "it would be an opportunity to make a real impact on people's lives on a global scale." So who else besides The Rock could be President after this hate-mongering reality star? Will Smith, Ben Affleck, Matt Damon? Pretty much any celebrity would be a better choice than the one who got voted in with the exception of Scott Baio, Ted Nugent, Tom Cruise and anyone whose name ends with Baldwin, although that might be overstating it we'll see.
People has another story from Johnson in which he explains how he gets his motivation to work so hard. He remembers a time when he had just $7, or actually a little less than $7, in his wallet and thinks about how he could be back there struggling. In fact he named his production company Seven Bucks Productions in honor of that experience. You can see a video on People where he talks about this and he gets visibly choked up remembering it. This guy is the real deal. Here's what he said.
"Failure is obviously something that we don't want, we're always averse to failure because it's not the end goal," Johnson says.

"I played football for 10 years with one goal, which was to play in the NFL, which meant we'd never be evicted again. It meant that I could buy my parents their first home, their cars, whatever they wanted. So that failure was tough; that was a tough pill."

Johnson reevaluated his path in life and took stock. "I literally looked in my wallet and I had a five, a one and change. So I rounded it up to seven. It was a real rock bottom for me and I didn't know how defining or how meaningful seven bucks would be only until years later in my life," he says.

Following the footsteps of other men in his family, Johnson began wrestling in the WWE (both his father and grandfather were professional wrestlers). He won his first match in 1996…

After forging a successful career as a championship wrestler, Johnson co-founded a production company with his ex-wife and business partner, Dany Garcia, and named it Seven Bucks Productions – to serve as "a constant reminder of how things once were."
There's a real push in our country to believe that anyone can lift themselves up by their bootstraps and do well if they just work hard. That's true in some cases, but we also need to create more opportunities for people to do that, and have more safety nets in place. In no way am I saying that Johnson has this individualistic mentality, he just knows what worked for him and he's touting his story as inspirational. He framed his success in the right way and it goes a long way toward explaining how hardworking yet down to earth he is. I would vote for him if he shares my views on important issues. From what I can find he's an independent and is largely non-partisan. The Rock 2020?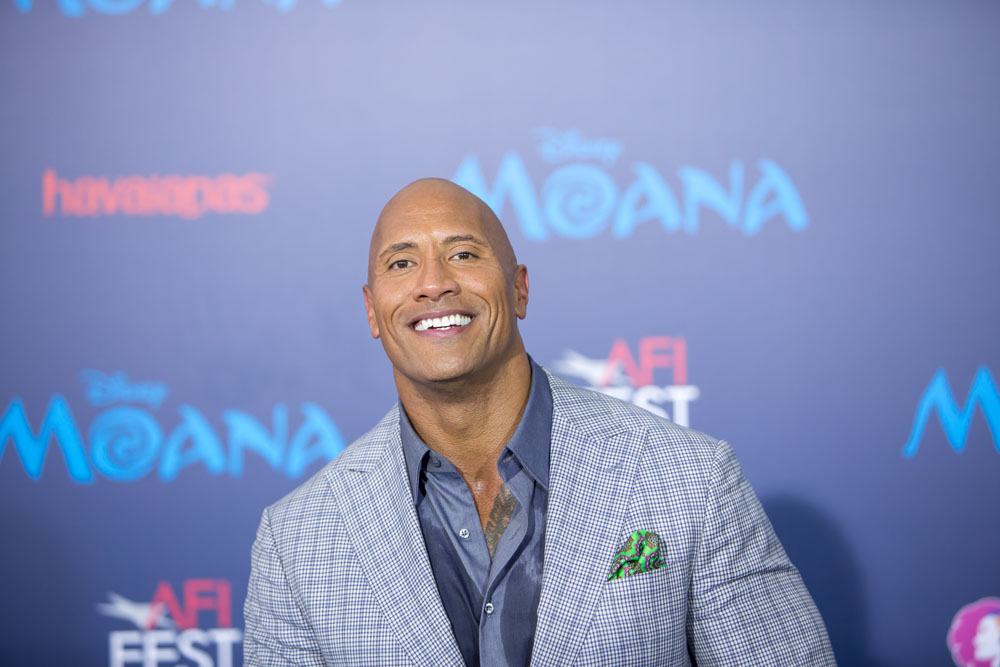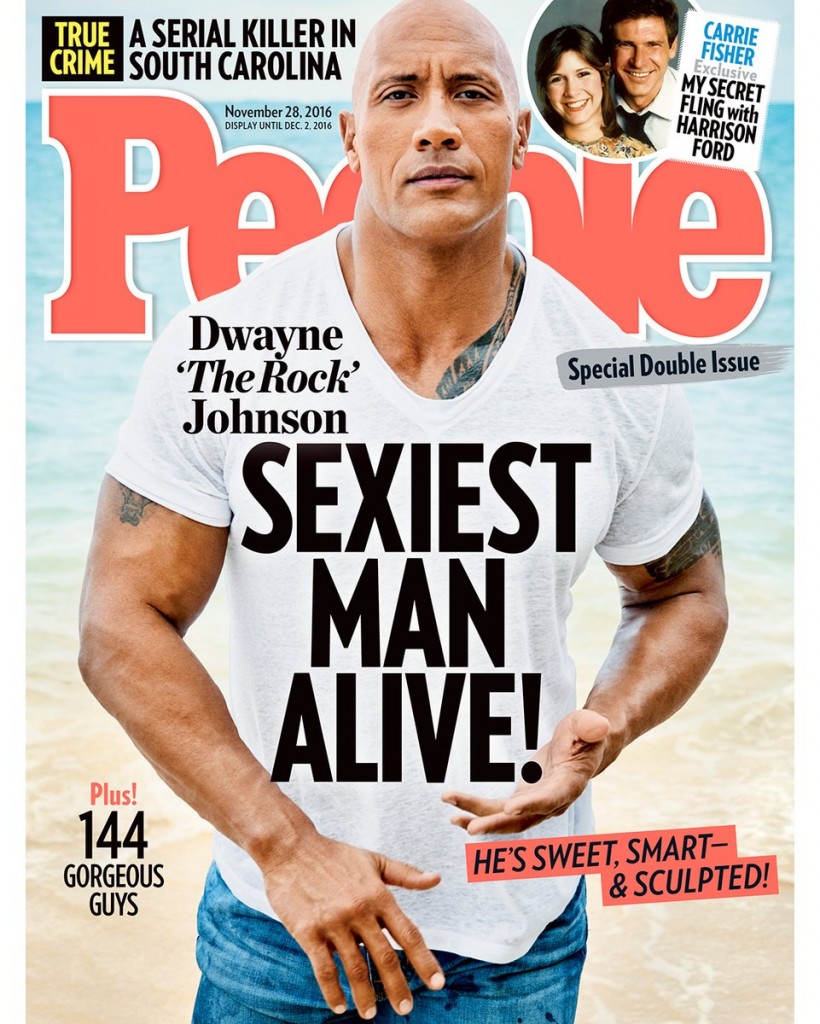 photo credit: WENN.com, Getty and Instagram/The Rock