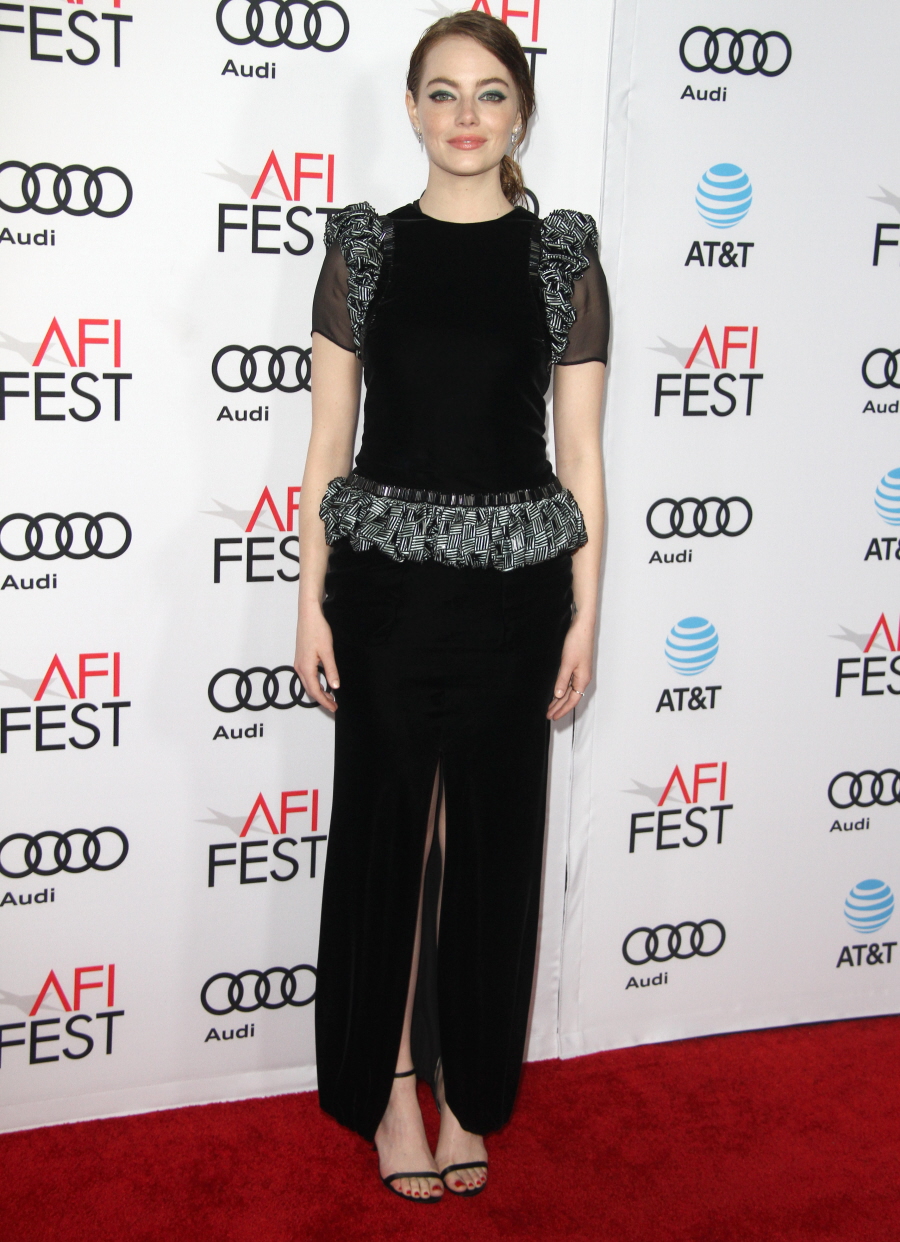 Here are some photos of Emma Stone at last night's AFI Fest premiere of La La Land, the film which MAY earn Emma a Best Actress Oscar. Unlike her Oscar nomination for Birdman (a film which I hated), Emma really wants this one. You can feel it. She started campaigning for it early, back in the late summer film festivals. She's been very available to press outlets and she's been playing the game really well. I expect her to ramp up her campaign in the next month, get a Golden Globe nomination for Best Actress in a Musical/Comedy, win the Globe and then march ceaselessly towards the Oscars.
For this AFI Fest premiere, Emma's look was not on fleek. She wore an Armani Prive dress which… I would have been okay with it, begrudgingly okay with it, had the styling been stellar. The styling is the worst though. First of all, I'll never understand Emma's undying affection for awkward peplums. Chica LOVES an awkward peplum, the more unnecessary, the better. But the real style-nope of this look is her hair. Did she just get out of the shower? This is how my hair looks after a shower.
Meanwhile, Emma was asked about Donald Trump's election victory recently and Emma – a Hillary Clinton supporter – said Trump's win was "incredibly painful." But she's trying to stay positive, saying: "I think it's a real wake-up call and chance for us to all unite and do the very, very best we can to speak out and be brave."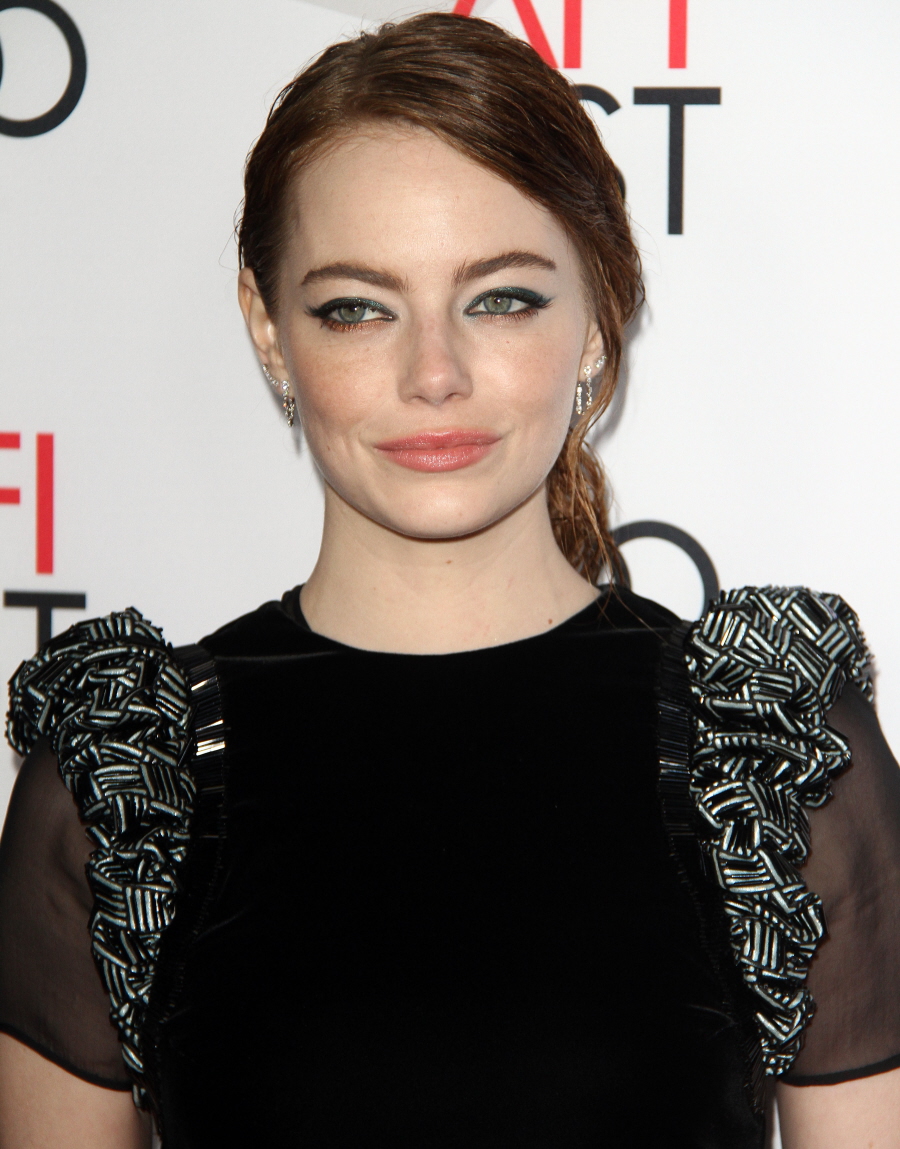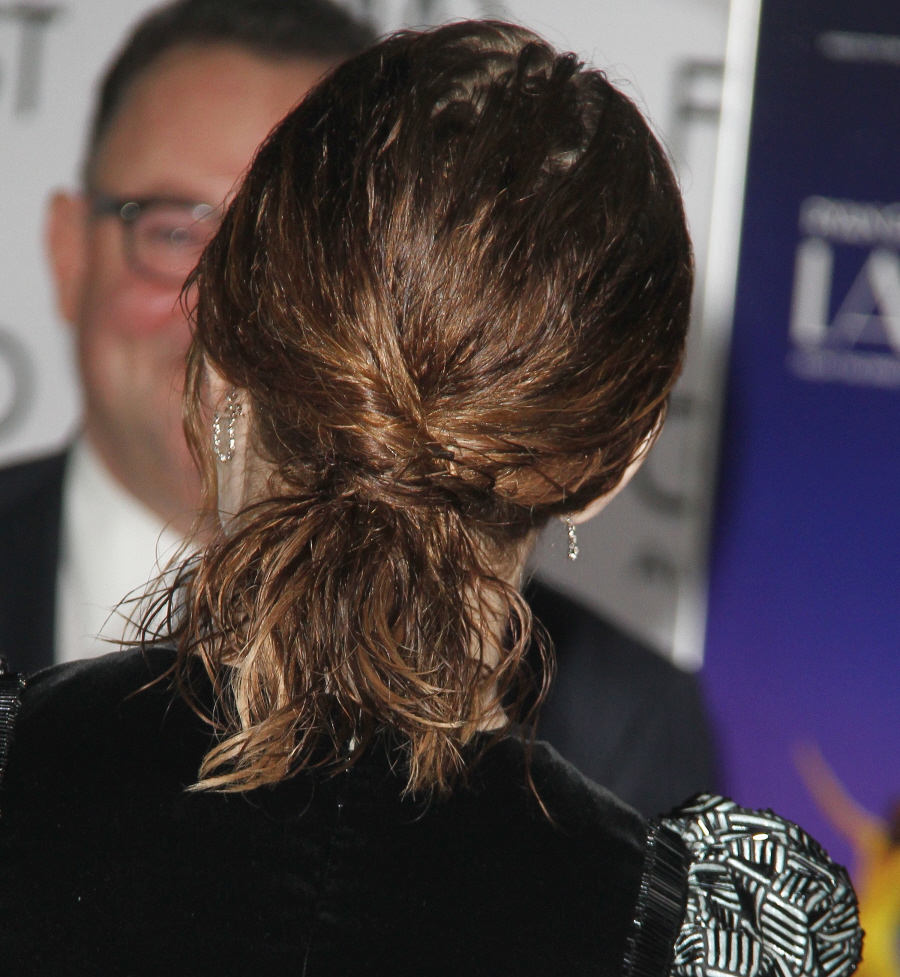 Photos courtesy of Fame/Flynet.