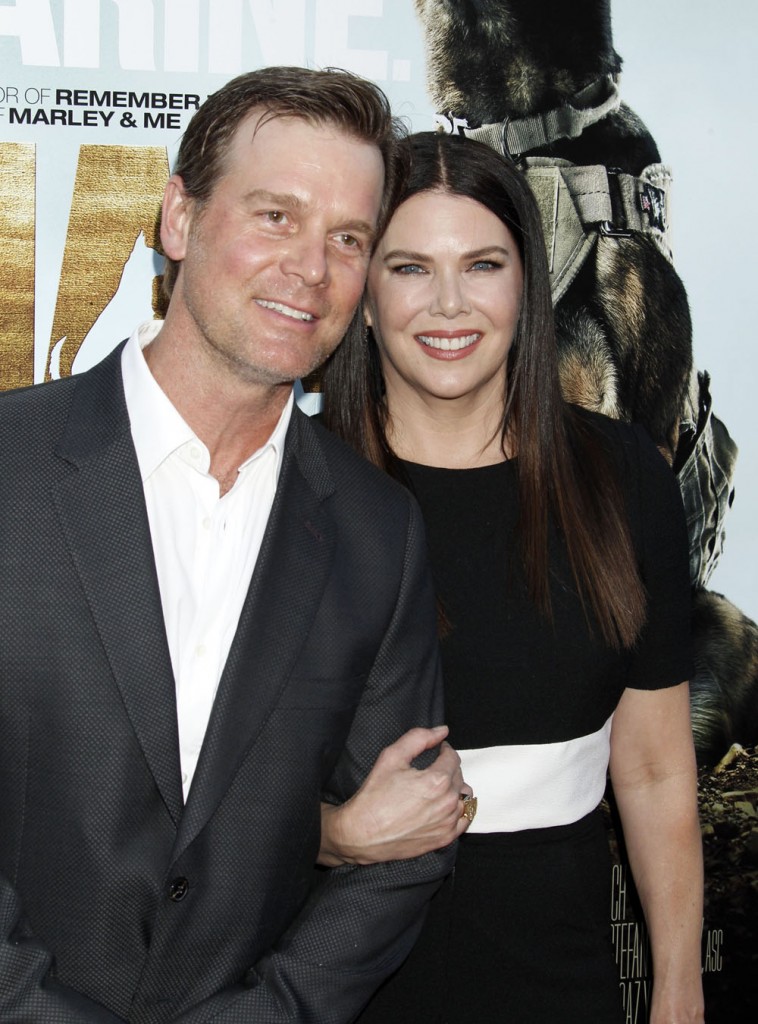 We first heard back in 2010 that Parenthood (RIP) costars Lauren Graham and Peter Krause were dating. They played brother and sister on that show although they didn't have a lot of scenes together so for some reason it didn't seem weird to me as a fan. Lauren is promoting the Gilmore Girls revival, A Year in the Life, which comes out on Netflix this Friday, just in time for a post-Thanksgiving binge. She also has a new collection of personal essays coming out at the end of the month called Talking as Fast as I Can: From Gilmore Girls to Gilmore Girls (and Everything in Between). In her new memoir, Graham talks about how she fell for Krause gradually, and how they were both kind of gun-shy after dating other actors. It was nice to hear because they have been very low-profile and I didn't realize they were still together six years later. People has the details:
Graham writes about how their relationship first began.

"At our age we'd probably both been through 'showmances' that went south and made work an uncomfortable place to be," she writes. "But ultimately, our mutual wariness gave way — it just sort of happened."

Now the couple happily reside together in L.A., and Graham, who will soon be reprising her role as Lorelai Gilmore for a reboot of Gilmore Girls: A Year in the Life, says the secret to their relationship is communication.

"I mean, he's really my favorite person to talk to," she tells PEOPLE. "And he always makes me laugh. He's really, really funny."

Graham says living with a fellow actor often comes in handy when dealing with the craziness that comes from being in Hollywood.

"It's hard to explain to people when you have a fancy job like being an actor what is challenging about it. So we just kind of have that shorthand, a shared language, which is helpful."
That's really nice. It sounds like a thoughtful way to enter a relationship too, you get to know the person without pressure and it's a gradual decision. That's why so many people end up dating someone from work, and it's nice to hear about two actors falling in love on set, especially when they were both single at the time.
Vanity Fair has a new interview with Graham and with her costar, Alexis Bledel, about the Gilmore Girls revival. It's clear they both have a connection to the show, which aired for seven seasons, and to the characters they played. Graham said, of the new version, "There's death and sadness and more love and emotion. I cried the whole way through the entire script. I thought it was just beautiful and fitting and what I wanted it to be and hoped for." I never watched the original Gilmore Girls but I might watch this Netflix show. It's either that or watch Hallmark holiday movies after Thanksgiving.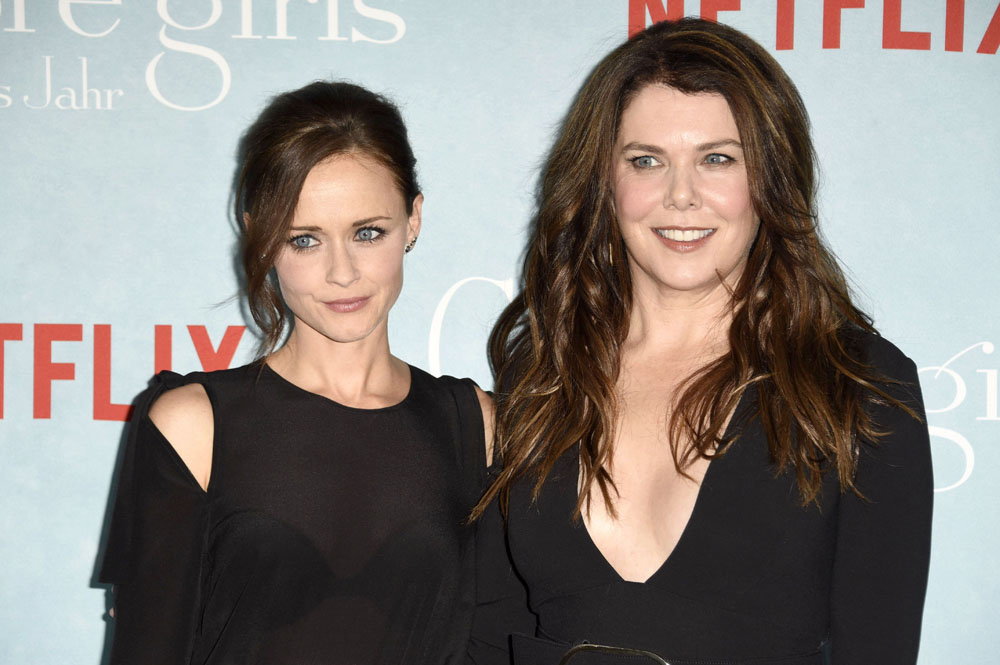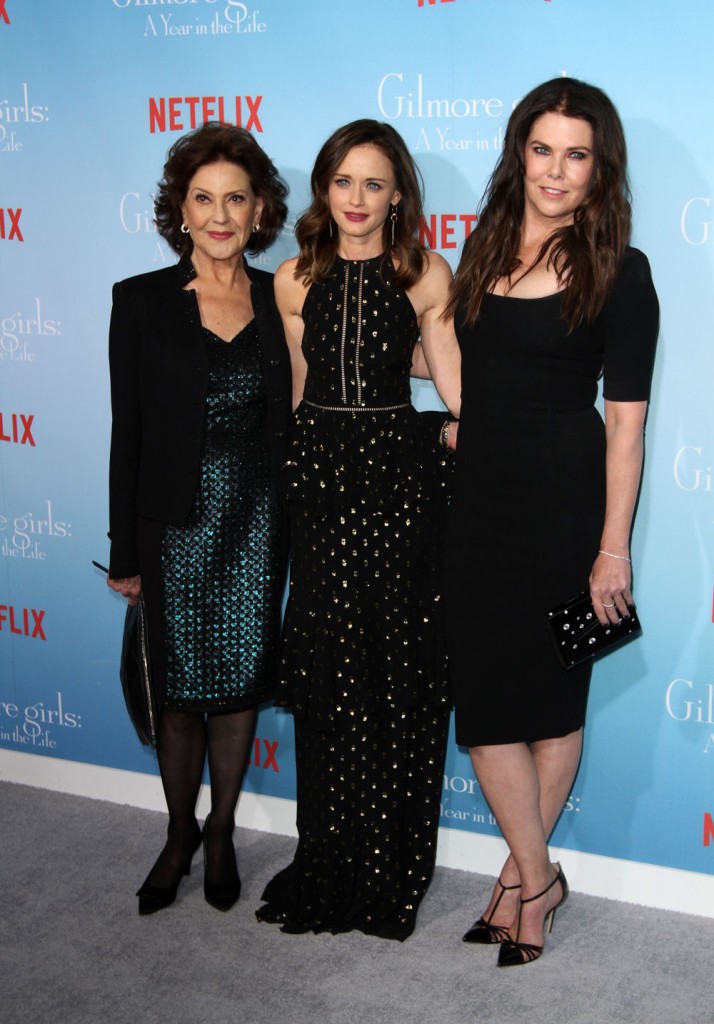 Photos credit: WENN and FameFlynet