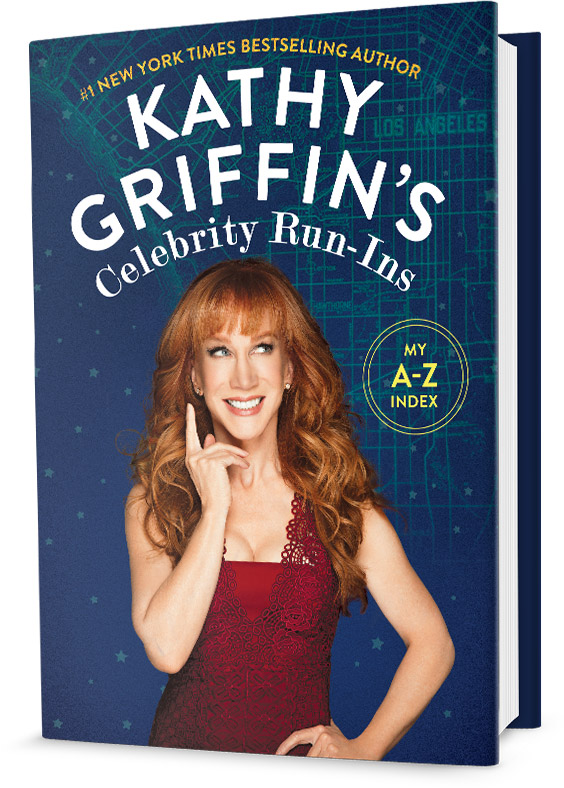 Kathy Griffin has a book coming out tomorrow called Kathy Griffin's Celebrity Run-Ins: My A-Z Index. Since Kathy is known for her acerbic comedy, nobody expects nice, heart-warming stories of like-minded friendships. It sounds like she slams everyone from Jon Hamm before he went to rehab to Demi Lovato fans who targeted her. One of her chapters covers an unnamed talk show host who has a mean streak. Kathy doesn't say who it is in the book but when the first person asked, Kathy identified her as Ellen DeGeneres. According to Kathy, the 'nice' Ellen we see on her show is just a veneer.
Even when celebrity dish machine Kathy Griffin says she's not going to name names, it doesn't take a ton of arm-twisting to get her to spill it.

In her new book, "Kathy Griffin's Celebrity Run-Ins: My A-Z Index," she offers one tale she won't attach a name to, about a "daytime talk show host" with a "mean streak that everyone knows about" who she's convinced had her kicked out of the backstage dressing room at the Emmys.

Yes, she's talking about Ellen DeGeneres, Griffin confirms.

"I can't prove it," Griffin told us. "I heard she got me kicked out."

Griffin also claimed in 2006 that DeGeneres had "banned" her from "The Ellen DeGeneres Show." The 56-year-old Emmy and Grammy winner told us that instead of such sniping, she wishes there was more of a sense of solidarity between female comics of her generation.

"My issue with Ellen is simple," she said. "You know, the guys in comedy are so good about sticking together. I feel sad that women don't support each other the way the guys do. Joan (Rivers) and I would talk about this all the time. Patriarchy pits us against each other."

According to Griffin, the new wave of funny ladies may be onto something.

"You look at the younger women like Amy Schumer and Lena Dunham," she said. "They've got production companies, and they're getting stuff done."
I don't doubt for a minute that Ellen has a mean streak. I think we've seen it in both Iggygate and the way she handled the poor relator's request to not use her information. Plus there are rumors that Ellen doesn't treat her staff well. I haven't read Kathy's book (obviously, since it's not out yet) so maybe that's the problem, but I'm having trouble with everything Kathy is saying here. I don't know what her point is with her last comment, Ellen has her own production company and is supporting others on her online channel, ellentube.com. Kathy has been banned from several talk shows because she is an unpredictable guest who disrobes and swears too much. The reasons given for her ban from Ellen was she used to make mean jokes about the other guests appearing on the same show. I can understand that from a host's point of view. Plus, she's been on Ellen's show since 2006. She appeared November 2007 and Ellen aired a pre-recorded message by Kathy on bullying in 2010. So what's her point? She got banned but it was lifted, just as Letterman, The View and Today did.
The story from the book that is getting the most play right now is one in which Kathy tells about meeting Woody Allen. She said that not only did he introduce Soon-Yi Previn as his "child bride" and deliver some creepy thoughts on Hannah Montana but he lamented having to watch his "friend Bill Cosby get railroaded." Ugh, there isn't a shower hot enough to scrub off that ick.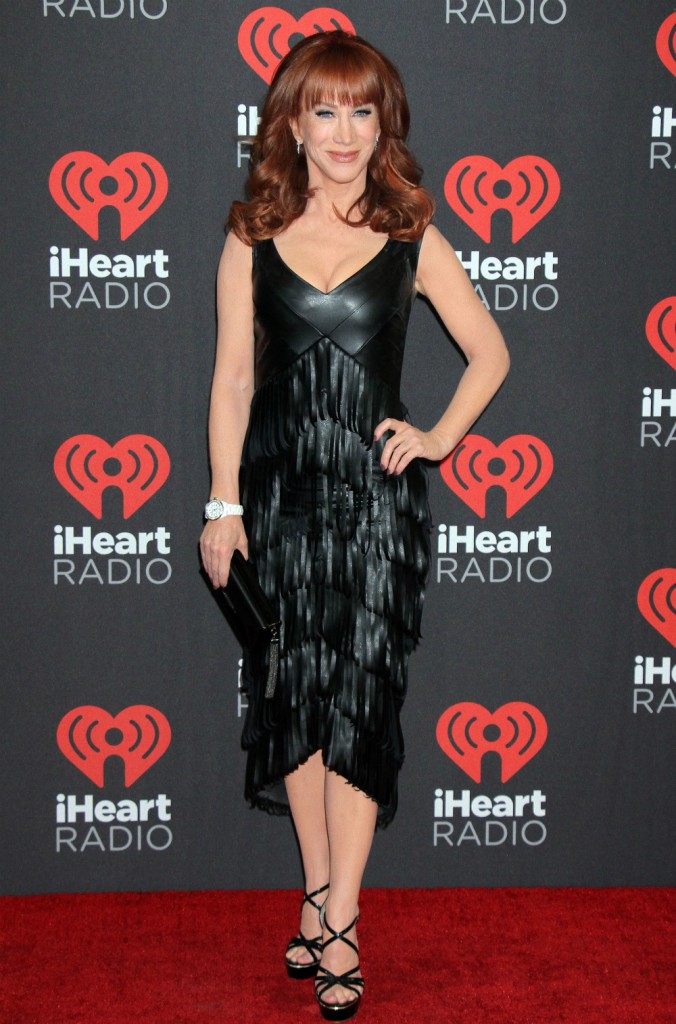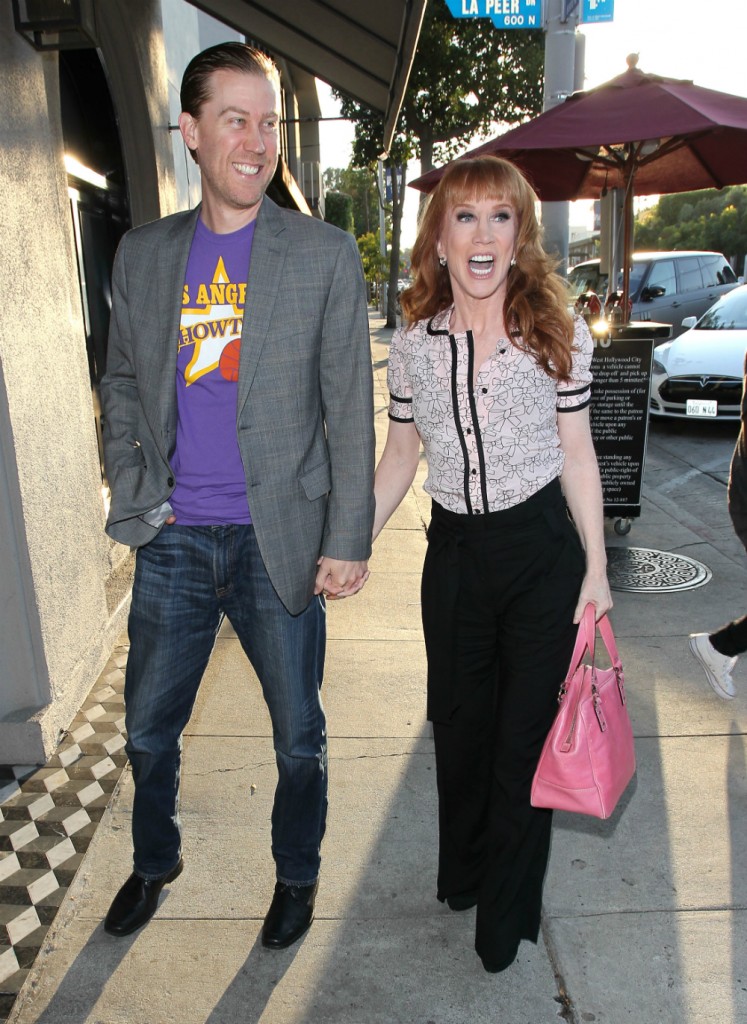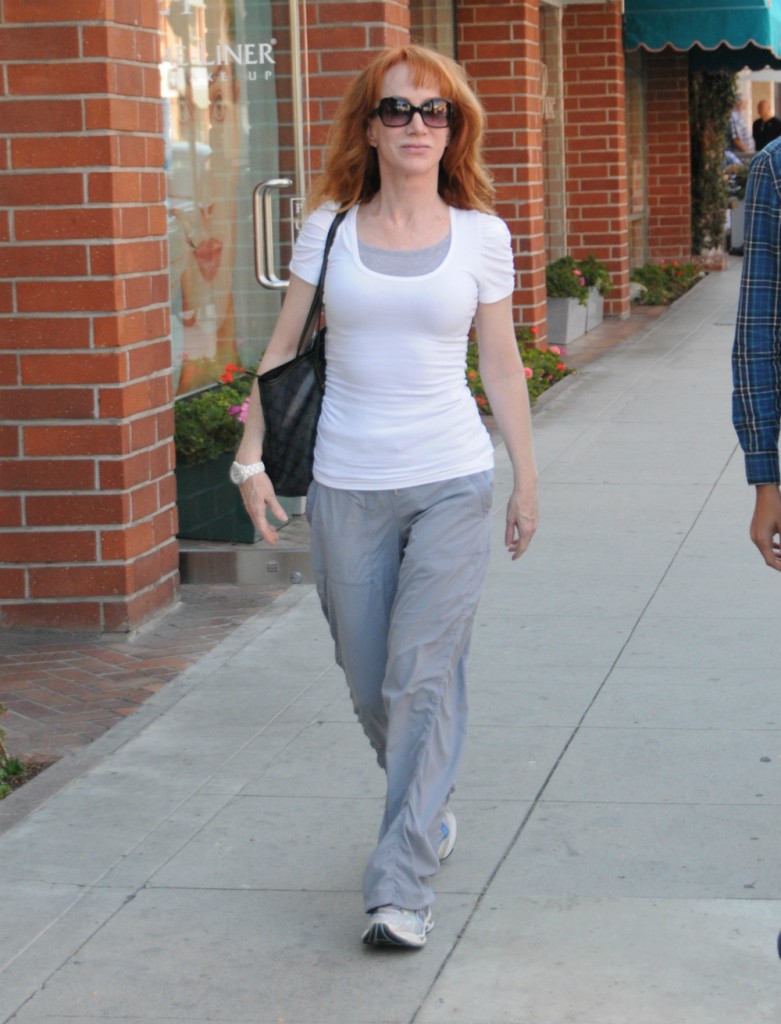 Photo credit: Flatiron Books and Fame/Flynet Photos